Big Sky, MT Ski Trip
This was a family ski trip, where had we decided to try yet another "non Colorado location". This was because the snow in Colorado continued to be very erratic, and because Big Sky would not have the same altitude (7,218 feet) issues that Colorado has. The average snow fall at Big Sky is over 400 inches, so we were excited!
We flew into the Bozeman-Yellowstone Airport, rented a 4WD vehicle and drove to the Big Sky Resort. It is 51 miles from the airport, and the road is well maintained and kept clear of snow & ice. But the cold ! Wow, flying into that cold from Florida was an eye opener !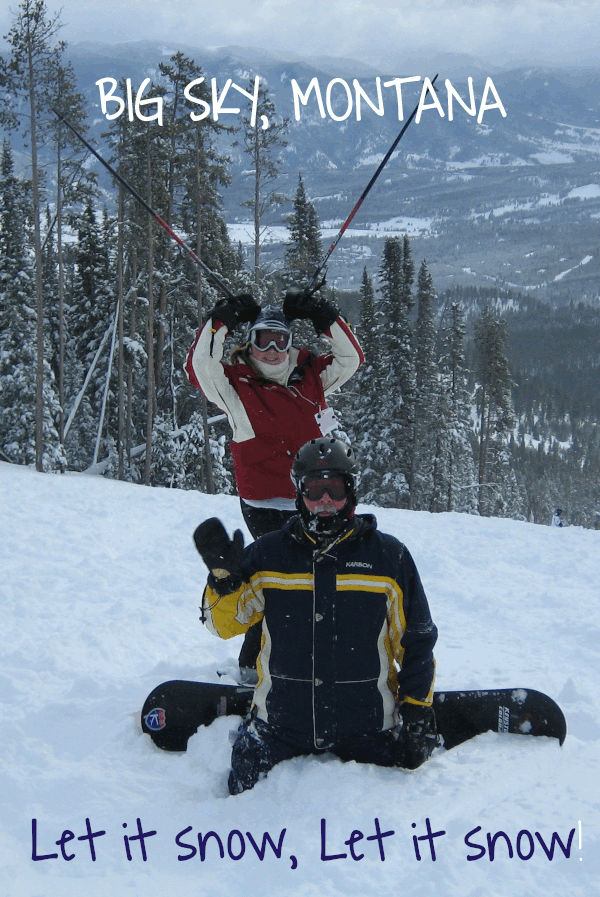 Resort View from the Gondola
We had never been to Montana before, having spent all of our ski trips in Colorado. So we decided that we needed to mark that check box off, and flew into Bozeman, MT. Picked up our rental vehicle, and drove down to Big Sky.
We had decided to rent a 4WD, and it proved to be a fortunate decision the very first night we were in the condo! We wanted "first tracks" and departed the condo early only to find the parking lot was knee deep in snow, but our 4WD allowed us to roll out with no problems.
Moose'ly Montana Arts & Crafts Store
Located at the Gallatin Gateway, MT and a fun place to stop and get a drink and look at the locally created wares for sale.
Summary
And like all good vacations, this one came to an end and we flew back to Virginia. This was a fun trip, and we all came away with the feeling that Montana was a great place to recreate at. Because the altitude is not what you find in Colorado, there were no altitude related issues!
In fact, we liked it so much that we decided that we were going to go to Whitefish, MT at some future date.

---
Disclosure: Some of the links on this page are Affiliate Links, meaning, at no additional cost to you, that we will earn a commission if you click through and make a purchase. So we would appreciate any click throughs, if you are inclined.
Note: All images on this page are the property of Just Traveling Thru, LLC unless otherwise noted.
Note: If you are interested in our European Travel Tips & Warnings, Click here. Or to take a look at our methods for Trip Planning click here.
---
To review any of our content, make suggestions and/or comments, please click the "Info" menu button at the top of this page. You will find our "Contact Us" link on that drop-down menu.