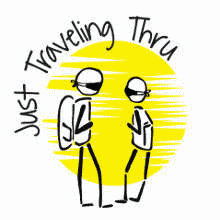 Are you sure that you are ready to end the travel adventure?
Consider continuing to hang out with us….
Email newsletters are only sent on a monthly basis and include our latest blogs with cool places to visit, interesting facts, discounts and sweepstake winner information. We reserve the right to throw in other things too.
We are holding sweepstakes frequently during the year with travel prizes such as a Hilton $250 gift card and current subscribers are automatically entered.
Current subscribers get monthly discounts when shopping in our store.
Still want to leave? We hate to see you go but It's okay, we understand. Your inbox is full of stuff you don't look at … our inbox is sometimes too. Feel free to keep up with us by following along on Facebook, Instagram and Youtube (social media links are at the bottom of the page). We are always striving to improve our content and would love to hear from you.
To review any of our content, make suggestions and/or comments, please click the "Info" menu button at the top of this page. You will find our "Contact Us" link on that drop-down menu.