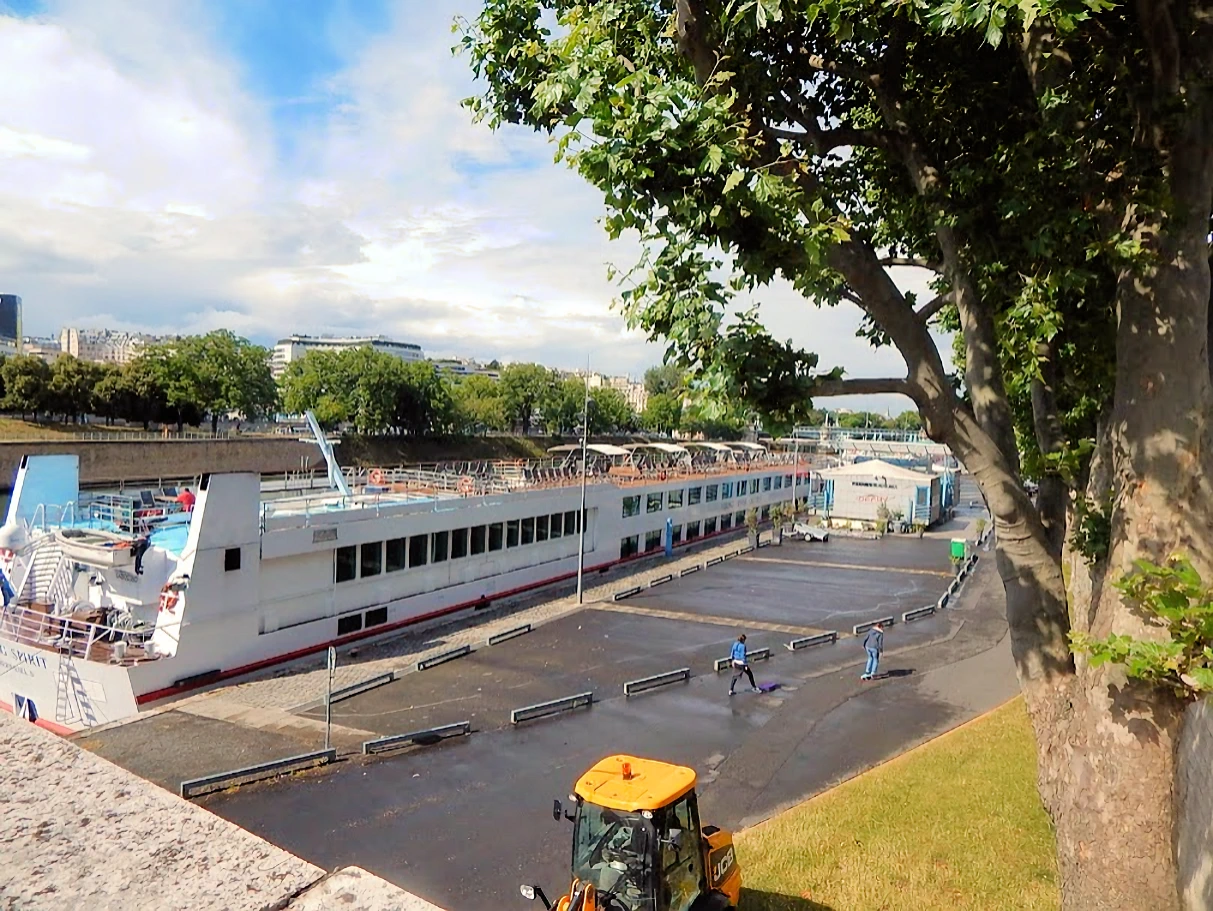 Viking River Cruise Review: our Point of View
Before you read any further, please bear in mind that we have no connection with Viking River Cruises besides having been on two of their cruises in France. Everything you can read below, is meant to provide you with a certain amount of overview information based upon our experience(s) and our perspective only. To put it bluntly, we do not have an "axe to grind" and we can easily describe that each of our cruises with Viking were very enjoyable - but your mileage may vary from ours.
Reviews: There are a number of web sites that provide reviews of many Cruise ship companies, educate yourself by reading reviews of any route you may have selected. However, be forewarned that you are going to find some people who were aggravated by the lack of ice in their water glasses, as well as valid and articulate cruise reviews. This is the ugly truth about many so called "review sites" in that you will find that only the aggravated people will take the time to comment negatively about their travel experiences. For whatever reason(s), people who had a good time do not seem to take the time to create a review.
Ship's Staff: The crew is divided into those that are directly associated with the ship and it's functions, and staff that are responsible for the hotel, food, and associated hotel functions. I use the word "hotel" to describe the fact that the ship is really a floating hotel. To sum up, everyone was incredibly friendly, helpful and willing to answer any type of question given to them. As just an example, the concierge would be at the front desk, and she would provide people with city maps, restaurant suggestions, suggested places to shop - at any time.
Cabins: There are currently five pricing levels of cabins on the Viking River Long Ships, ie; do your research, because these are not huge staterooms, comfortable, but not large. The larger cabins are generally on the "top cabin level" directly beneath the sun deck. This can result in sun deck passengers walking or running noise being transmitted to the cabins below. The balcony cabins provide you with a nice area to sit and watch the river pass by. Additionally, since the Long Ships have only 95 outside staterooms, you need to book as early as you can in order to get the cabin you want.
NOTE 1: There are no "interior cabins" on modern riverships.
NOTE 2: The cabin corridor is offset by a few feet providing more room to cabins on the port side of the Long Ship than those on the starboard side.
River Cruises in France: It cannot be over-stated, the River Seine is a beautiful, wide and very scenic river to cruise upon. Once out of the Paris area, the sun deck area of the ships is setup for passenger usage, and it is a stunning view from there, as the ships cruise along the river. The River Rhone has frequent canal locks, and a number of low bridges, which preclude the sun deck from being open. In addition, cruising in April, you will bump into the chilly weather conditions and frequent high winds, which makes going outside during the cruise, an iffy scenario.
Routes: Take a look at the Viking River Cruises overview page, and a close look at their pricing levels, to perform research as to whether or not a river cruise is something you would enjoy. Viking offers many river cruises for Europe, some rivers have more interesting stops than others - so do your own due diligence to determine which cruise would interest you most.
River Water Levels: Some European Rivers will always have water level issues throughout the year, these issues tend to conform to seasonal temperature levels where warmer weather and less rain can seriously diminish river depths. This will preclude any River Cruise Company from being able to navigate when a river is shallower. This is not a Cruise Ship issue, it is a "Mother Nature issue". Pay attention to River Cruise reviews and weather reports, as these will give you some idea of what may impact your cruise of choice. The larger River Cruise Companies will probably take everyone via buses to where the river water depth is higher and continue your cruise - the smaller River Cruise Companies generally will just cancel your cruise.
Bus Tours/Day Trips: Always well organized, comfortable air conditioned buses, and a tour guide for each bus. Viking provides each cabin with two radio reception devices with an ear bud, that one wears on each tour, and the radio receives tour guide narration such that everyone can hear everything being said without the tour guide having to shout. However, bus touring can be tedious, as you are tied to their schedule and/or the return of the very last folks who may have forgotten about the departure time.
Passengers: This is not a "young person" kind of cruise, the majority of our passenger list was 65 years or older, mostly retired, but everyone was very friendly and looking forward to each stop along the way.
Cocktails: There are two ways you can go, purchase each ala-carte as you go, or look into the Viking Silver Spirits package. This package allows you to treat all of your drinks as "all inclusive".
River Cruise vs Ocean Cruise: Pros and Cons

To review any of our content, make suggestions and/or comments, please click the "Info" menu button at the top of this page. You will find our "Contact Us" link on that drop-down menu.