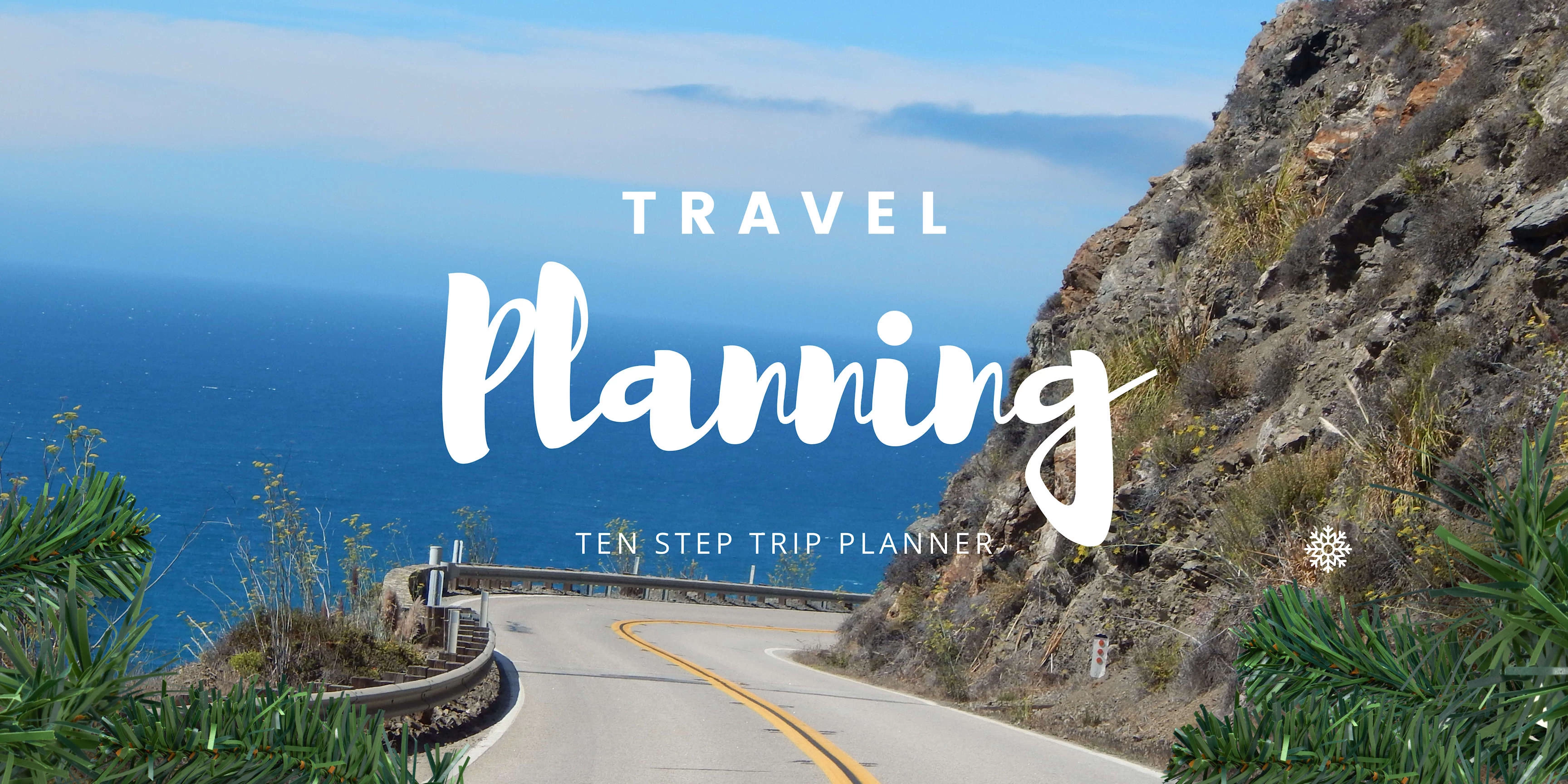 Our Ten Step Trip Planner
So much to see… so little time. The number one question we are asked is whether we plan our own trips or use a travel agency or get someone to help us. The answer is that we typically plan our own trips with the exception of cruises that we've taken. Planning your own trips has some advantages, for example;
Simple Planning Goals: The following are our simple goals that we use while planning;
Go where you want rather than where the tours go.
Determine how long you will stay in each place.
Control costs at a more granular level.
More likely that you will find somewhere off the beaten path that will create fun memories. We've had some of the best times stumbling upon things we'd never heard of before.
Now having said all of that,
there is some work involved in planning your own trips and there's nothing wrong with you if you rather pick a tour or cruise or river cruise and have someone else do all of the planning. Letting someone else deal with all of the logistics and going on your vacation worry free can be relaxing if that is what you are looking for. Sometimes we like to do that too and have had fun on those trips especially when traveling with family or friends. But planning a trip on your own can be a fun learning adventure. We enjoy the process of planning and taking a trip that is our own; Going to destinations that interest us either due to the activities, the beauty, the history or the culture. In this post we will share information about planning and executing a successful trip.
Important: Before you start any planning, make sure your documents are in order! If you or someone in your travel group does not have a passport, it will take 4 to 6 weeks to obtain one. Be sure that everyone's passport does not expire while you are in Europe, and remember that some countries will not even admit you if your passport does not have at least six months before the expiration date. Visit this State Department site to read further.
Credit Cards: Be sure that none of your cards that you will be using will expire, and you may want to let your issuing card company know that you will be in Europe, otherwise they might decline a purchase thinking that it might not be you. Credit Card companies are very sensitive to a card being used somewhere outside of your normal "orbit" !
In this post we will share information about how we always perform our planning and executing a successful trip.
1) Where and when shall we go?
The first step is to have a general sense of where you want to go, when you want to go, how long you want to the trip to be and, of course, how much money you are willing to spend on this trip.
Determine which continent and countries and maybe a list of specific cities. For example, you know you want to go to Europe and your goal is to see things that you haven't seen before. Maybe you want to see the fjords of Norway or the Swiss Alps or both. Maybe you know that you want to visit Amsterdam or Paris to see the major sites there. You have two weeks for your vacation.
Here are some of the questions you need to answer about your trip;
What kind of experience(s) are you looking for? Relaxing, adventurous, culinary, cultural, retreat?
Who will be coming with you? Are you traveling alone? Couple getaway? Family vacations?
When time frame are you considering? Public holidays? Vacation time? Summer? Winter? Are you flexible?
This process will provide you with a framework to start planning.
2) Investigate flights (but don't book yet)
Once we have a general sense of where we want to go we start looking for flights. When we travel to a place that requires flying overnight we like to try to fly business class if at all possible so that we can get more rest on the plane which helps us with jet lag when we get there. See our post on how to fly business class for fewer miles. Once we find the cities that we can fly into for the least amount of miles we can somewhat plan our trip around that. For example, one trip we found that we could fly into Copenhagen, Denmark or Vienna, Austria for fewer miles. We decided to fly into Copenhagen and added that to our list of cities. We then planned to fly back to the U.S. from Vienna, Austria. This helped to further narrow down our trip giving us the start of an outline for where we want to go.
Don't book the flights just yet unless you are 100% certain about the location, date and times of the trip. We find that during our investigation of places we may want to modify the location or dates. On the other hand if you are worried about losing a certain deal go ahead and book and then just work around it the way that it is.
3) Start taking notes
At this point start taking notes. We typically use a shared Google doc so that we can collaborate and share details about the trip. Check out how to create and share google docs here. You don't need to use Google docs but figure out how you are going to share information if you are planning with someone else.
Our notes usually contain information about: flights and costs, countries and cities to visit and how long we plan to stay as well as a list of things to do and see. It's a working document that we use to plan the entire trip and as we mutate it as we go to be a detailed list of our destinations and top things we want to see.
NOTE: As just an example, you can view one of our planning docs here.
4) Investigate cities/countries you want to visit in more depth
Look for interesting things that you might want to see or do in those locations you have selected to visit. You may be surprised and find out that you really aren't interested in one country or city or that you find new places you didn't even know about. Use sites like The Crazy Tourist or just Google by entering "things to do and see in Madrid" or your specific target city name. Results are going to show you a list of things that are popular to do and see in each city. The searches should give you a list of things you and your other travelers would find interesting.
If all you get back from your search for a particular city is a list of things you do not want to see, then perhaps you should re-think going to that city.
To help find locations that you don't know about try searching for things you like to do. For example, when we were planning a trip that required driving from Austria to Lake Como Italy we knew that we wanted to stay somewhere in Switzerland but weren't sure where. I ended up googling zip lines in Europe and we found that there was a zipline in Grindelwald, Switzerland. I had never heard of Grindelwald and we found out that there were a lot of things to do and see there. There was hiking and zip lines and glaciers in a beautiful mountain setting. What more could we ask for - Jungfraujoch and First Mountain were right there and the natural beauty was incredible. It was one of the highlights of that trip.
Look for tours and things to see and do. You may want to take tours when the logistics are easier and you want to learn more about a place and it's history than you would doing in on your own. Some tours can be full day tours or just a few hours. Determine which tours you want to do and which ones need to be scheduled in advance or can be booked the day of or the day before. Using city tours or hop on and hop off buses can usually be purchased when you get there but other trips such as "Norway in a Nutshell" might be better to book and investigate in advance so that you know your plan and whether you are going to stay overnight in a particular location or make it one long day trip. Norway in a nutshell is a great way to see parts of Norway and the fjords. See our post here for more information on that tour.
How to use and NOT use reviews: Tripadvisor and other travel review sites have a lot of great information and you could use them to acquire more information. But be careful, far too often you are going to find that many people complain about very, very small things. You can spend a lot of time working your way through reviews that are more about the lack of ice in their water glasses in Europe, rather than the quality of the location or the food at a restaurant. Be objective and realize that what is important to some people may not be important to you at all. Don't assume that because something is rated lower by these types of people that it's not worth visiting. Too many Americans go to Europe expecting it to be like the United States when the whole point is to see something different than what we see at home.
5) Create a Timeline
Once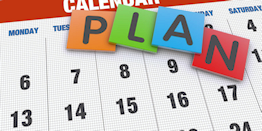 you have created a list of countries and cities and things that you want to see or do, you now have a "blue print" and can determine how much time you will spend in each location. Of course the time you spend in each location must be able to fit into the time you have allocated for the entire trip. Use the research you've done to determine how long you might want to stay in each location. Is there more than a day or two of things that you are interested in seeing? Be careful here - you may end up needing to drop a destination or two if you don't have the time you need to see each place on your list. On our last trip we wanted to see the of Pyrenees of France and Spain and also southern Spain but we also wanted to see Portugal and some areas in France. In the end, we dropped the Pyrenees and southern Spain in favor of more areas in Portugal and decided to do those things a future trip.
6) Accommodations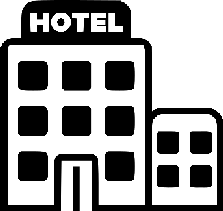 Finding Accommodations can be a lot of fun or a big headache. It depends on the city and the location. Sometimes it's easy to find somewhere reasonable but other times you might run into everything being too expensive (such as in a major city like Paris) or having a hard time finding somewhere with parking if you have a car, etc. Budgets can be broken easily here if you aren't careful. Being smart here can also really save your budget and give you extra money to spend on having more fun.
Unless you are going somewhere that you plan to spend a lot of time in your accommodation consider lowering your standards and staying in something more moderate if budget is a concern. Focus on location and ease of access to public transportation rather than amenities. Use sites like Airbnb, HomeAway or VRBO to find places for rent by individuals rather than hotels. Consider Pensions or smaller non chain hotels. Getting a rental apartment or house can allow you to save money because you can purchase food and eat some meals in your rental rather than having to eat out for three meals each day. Not only will eating out add unwanted pounds it can easily break your budget.
Things to Consider:
Location - can you walk or take public transportation to the things you want to see or do?
Access to Public transportation - can I easily get to where I want to go?
Parking (if you have a car) and remember that parking in Europe is often challenging.
Costs
Limitations of the people traveling. For example, if someone has trouble walking or climbing stairs don't stay on the 5th floor of a residence with no elevator. This is common in Europe and something to watch out for.
Access to food - Is there a grocery near by?
Check out the reviews but use them wisely. Reviews can give you a good sense of a place and whether it will meet your requirements. Be careful if there aren't many current reviews, it could be an indication that something is wrong.
On our recent trip to Portugal we planned to rent a car and see as much of Portugal as we could. We had read that driving in Lisbon was a bad idea so our goal was to find an accommodation with parking. After researching hotels in or near the city I didn't find anything that was reasonable with a decent size parking lot. Beware that some places indicate they have parking but when you look at the reviews and details you'll find that the parking is usually full or costly or not easy to find. We ended up finding a great apartment in Belem just outside the city of Lisbon with ample parking, two bedrooms and a full kitchen that was within walking distance of many attractions and public transportation for a fraction of the price of places in the city. Win! We loved it. Each day we came back to our apartment oasis after a day of touring and we were able to relax like it was home.
7) Transportation
Plan out the major transportation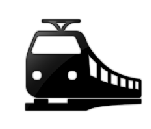 portions of the trip. Determine when you will fly, take a train,taxi, ferry or Uber. On our traveling trip to Europe we've used all of these methods on a single trip. Even a Ferry when we drove to Lake Como, Italy.
Determine how you will get from the airport to your accommodations. Is there a train from the airport or will you need to taxi or Uber. Many cities do now offer Uber but research that before you go. Also, in Europe, many major cities have trains directly from the airport into the city. France, Vienna, Amsterdam and many others… all have trains to take you into the heart of the city. Then you can walk or taxi or Uber to your accommodations from the train station.
Renting a car - When visiting major cities we like to avoid renting a car and look to take public transportation and trains. But when part of the fun is exploring areas in between major cities a car rental is important. Driving through the Alps is one of the most incredible things to do in Europe and a rental car is a must for that type of trip. Make sure you research costs. There can be very large drop off fees in Europe when picking up a car in one country and dropping it in another. Be aware of this and plan around it if costs are a concern. Also, when renting a car in Europe it will typically be a standard transmission. This is something to look into if you are traveling abroad and can't drive a standard - find out if automatic transmissions are available.
You may want to take a look at our European Auto Rental tips here. We've collected a number of issues or things to avoid from our previous auto rentals.
8) Consider Tours
Taking a tour bus trip to a destination,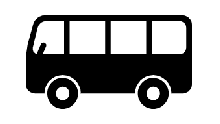 one that offers a tour guide who will narrate the trip, can be a very good way to visit some locations. A professional tour typically provides you with a wealth of information that you won't get when you travel on your own. Tours can also take the stress out of how to get there. We don't like touring every day but we like to sprinkle in a few during our trips. For instance in Amsterdam we did a day tour outside of the city to windmills and the coast. We learned a lot about the Netherlands, got to see some amazing things, ate good food and had a great time.
You don't necessarily have to schedule these in advance. Using city tours or hop on and hop off buses can be a great way to get an overview of the city on your first visit. Many times cities have tour offices or roadside stands that you can walk into and book a tour for the same day or the next day. It might be good to wait if weather is a factor in your decision to go on a tour. Having said that, there are times when you want to schedule in advance for very popular tours or more complicated itineraries. For example, "Norway in a Nutshell" consists of taking multiple trains and going on a fjord boat ride. There are multiple ways to do the tour and you even have the option to stay overnight in different locations. This is a good one to research and figure out in advance.
Some reasons to take a tour:
Logistics are easier
Learn more about the place and the history
First time visiting and want a good overview (hop on and off buses can be great for this)
The destination is outside of the city you are in and not easy to get to on your own
9) Book it
Now that you have the outline of the trip and where you want to stay in each location check availability and start booking. Book the air travel and accommodations first. You can book transportation afterward.
10) Create Your Trip Folder
Remember, as you plan, you are keeping track in your notes.
As you finalize and book everything, create a folder that contains the important things you need for your trip. Yes, we are moving to a paperless society but when traveling you never know if you are going to have cell phone battery left or internet or whatever you need to access it so printing hard copies of what you need can be a life saver. It also allows you to easily go through the folder and make sure you have everything scheduled on the correct days and documented so that you can avoid mistakes like forgetting to rent a car or booking Accommodations on the wrong day.
The folder contains:
Your overall trip plan
Airline reservations
Car rental reservations
Acommodation(s) name, address and supporting info, such as how to get there, who to contact, how to get into the accommodation, etc.
Train tickets purchased in advance
Tour tickets if purchased in advance
Some final thoughts for you:
If your travel plans are for Europe, consider reading our European Travel Tips page.
If your travel plans include renting a car in Europe, you should read our European Auto Rental Tips page.
If your travel plans include visiting Paris, consider reading our Paris Tips page. There are unique challenges in Paris that any traveller should be aware of.
---
Disclosure: Some of the links on this page are Affiliate Links, meaning, at no additional cost to you, that we will earn a commission if you click through and make a purchase. So we would appreciate any click throughs, if you are inclined.
Note: All images on this page are the property of Just Traveling Thru, LLC unless otherwise noted.
Note: If you are interested in our European Tips & Warnings, Click here. Or perhaps our methods for Trip Planning Click here.
---
To review any of our content, make suggestions and/or comments, please click the "Info" menu button at the top of this page. You will find our "Contact Us" link on that drop-down menu.