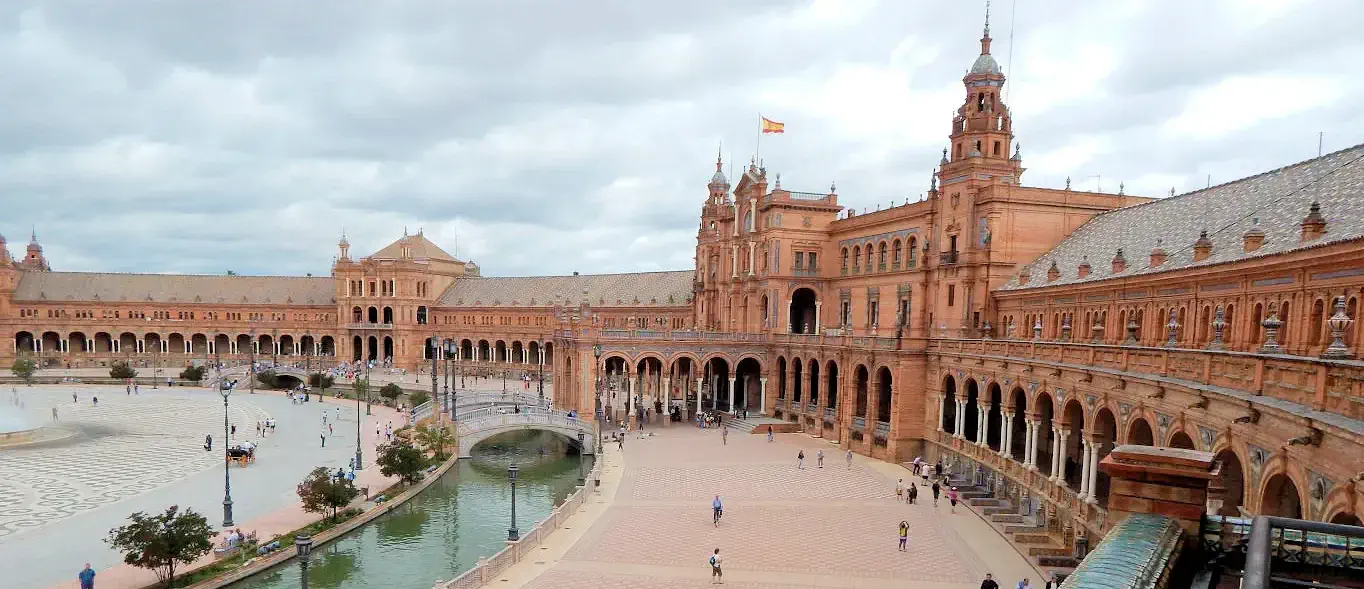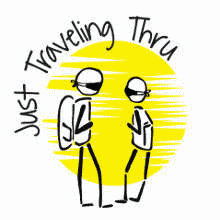 Useful Tips for European Travel
We have bumped into scenarios in Europe that required us to learn how to deal with various issues, and over time, we began to realize that we had "learned" a number of useful methods to utilize while traveling in Europe.
Get your documents in order: If you don't have a passport, it will take at least four to six weeks from the time of application for you to receive one. Expedited services—either through the State Department or an expeditor such as Travel Visa Pro can trim the process down to a week or so, but it will cost you an additional fee, so it's best to take care of this well before your trip.
Already have a passport? Check its expiration date. The last thing you need is to find out your passport has expired while you're in line at airport check-in. Keep in mind that some countries require your passport to be valid for six months beyond your trip dates.
Always Carry Cash: Have a large number & a wide variety of local currency (remember not every European Country utilizes the Euro currency) coins & cash with you. You will be amazed at how often they don't take credit or you are going to need the exact change. As an example, some public restrooms require a coin to open a stall - and - some grocery stores require a coin to release a shopping cart from the security rack.
Click here to see a list of Countries that do, and do not, accept the Euro.

Credit Card Usage: Your credit card may not always work in Europe, because they utilize the "Chip and Pin" technology. These days most U.S. cards have the chip but not the pin. Your credit cards will work in many places in Europe but not all. The metro stations are areas famous for not accepting U.S. credit cards. If you use a station with no ticket office attendant it could be an issue so try your card in advance if at all possible.
Alert Your Bank You'll Be Traveling: If you begin using your debit or credit card as soon as you land, your bank might see the charges racking up in a foreign city and freeze your account. To prevent this from happening, notify your bank that you'll be traveling before you leave.
Local Language: Learn some of the language and get yourself a phrase book or use an app to practice the language for each country you plan to visit, it always makes locals appreciate your efforts to speak their language. Yes, the English language is taught in most European school systems from the second grade onwards, but that does not mean that the locals you bump into are going to want to speak in English - or even to be willing to try!
Local Etiquette: You are not in "your country" and make an effort to be polite to local people. It is important to remember that if you sit at one of their restaurant tables and the main topic of your conversation is what you do not like about their Country - they generally are going to be able to understand what you are saying.
European Driving: It can be an adventure all by itself, do not expect to find easy parking places in many areas, streets are more narrow and bicycles and motorcycles and scooters are everywhere! Lane splitting (by scooters, bicycles & motorcycles) is very common. If you plan to drive be prepared for this and make sure you have a navigator in the passenger seat.
Mapping Application: Using a mapping system is a definite must, paper maps are out of date as soon as they are published. You will find in certain countries that streets will turn from one way to two way, and then back again. Using an up to date mapping system can save a lot of headaches.
Auto Rental: If you rent a car, make sure that the auto rental company will pay the highway and/or tax tolls you will incur as you drive (Auto Europe provides this device for free). Most auto rental companies either equip their cars with RFID devices, or can provide you with one if you inquire. Otherwise, you will be stopping at every toll booth that you encounter on the major highways.
All car rental companies require drivers to have valid licenses in their home country, so you'll also want to check the expiration date of your license. Some car rental companies also require an international driving permit for European rentals in addition to a valid driver's license. For U.S. citizens, these can be obtained through the American Auto Association (AAA); in Canada, try the Canadian Automobile Association (CAA).
U.S. travelers to Russia or Turkey must have valid visas in addition to passports; obtaining one is a complicated process that can take weeks even after you have been approved—so start early.
Public Transportation: It is usually very good in Europe. In Paris for example, the French Rail system is excellent and inter-connects with the Paris Metro System at various stations. In many European countries, the major airports are located above a Rail Station. Remember, it's best to wait until everyone's off the train before stepping onto it.
European Airlines: Use less expensive European Airlines versus flying with US Airlines - There are a number of low cost European Airlines, ie; Easyjet, Ryanair, Flybe, Thomas Cook, TUI Airways, Wizz Air and TAP Portugal. To do this effectively, pick a major European city hub as your "entry/exit portal" and then connect from there to the cities you want to visit by either low cost European Airlines or by Rail. Watch out for hidden costs in baggage fees, etc.
Dining: Europeans typically eat dinner later than Americans - eating dinner at 8 or 9PM is common. Many restaurants close down and are not even open prior to the late dining hour (7:30PM generally). When traveling with kids prepare for this and settle for less formal dinner earlier in the evening or make sure the kids have napped and don't get over hungry if you plan a late meal out. If you really are in a hurry, inform your waiter when they come to take your drinks order that you have to be out by a certain time, and ask for the bill at the same time as you place your food order to avoid a lengthy wait when you're done.
Tipping: It is not very common to tip in Europe. In the more touristy areas waiters and waitresses may expect it. However, typically, they earn a regular wage and aren't expecting it. They will come to your table with the credit card machine and enter the amount on the bill. If they seem to wait for you to say how much then they are expecting a tip. About 10% is reasonable in this case. Of course, you can always leave some if you had a fantastic experience. Let the waiter know before he enters the amount on the credit card machine - however check your bill first, because if your group is large, or your bill is large, sometimes the tip is already included in your bill.
Air Conditioning: It is not always typical for hotels and restaurants to have air conditioning in Europe. If this is important to you check out whether they have air conditioning before you book. Keep in mind that many places expect you to close the heavy shutters they have during the day to keep out the sun and heat. This can work very well and keep a place cooler and comfortable. Some hotels will have A/C but will turn it off during the hot afternoon to keep costs down.
Tours: Day trip tours via bus as opposed to driving - Taking a bus day trip, one that offers a tour guide who will narrate the trip, is a very good way to visit locations outside of the city you are visiting. The bus seats are usually comfortable, and the cost is probably cheaper than renting a car. You arrive relaxed and ready to tour.
Obtain Tickets in Advance Online: Obtaining tickets in advance via the Internet will save you a lot of time once you are at your desired city. Lines can be very long during tourist season in Europe. Look for online tickets for the most popular destinations like the Eiffel Tower or the Uffizi Museum in Florence Italy. In certain cities, you can find that popular places are included in the price of a "city ticket" like for example, the Paris Pass.
Cell Phones: Cell phones have become a required resource when traveling abroad. Determine if your cell phone provider has an international plan. For example: AT&T has a $10 per day all you can use Data and Talk for certain family plan users. Other options include getting a local SIM card and putting it in your phone when you get there. Figure this out before you travel because contacting local places and using maps is going to be important and you do not want to be charged for "cellular phone roaming"!
Accommodations: Hotels in all of the major European cities are generally expensive, and you may find that the lower tier of the available hotels is either not to your standards or worse. Consider utilizing VRBO or any of the other apartment rental services. We have used VRBO in all of the European Countries we have visited, and we have been happy with the results. One of the advantages of a rental apartment versus a hotel room is that you will generally have kitchen facilities and a refrigerator.
Suggested links for more European Travel Tips
Nope, we do not have "everything you need to know" when it comes to travel in Europe, click any of these following links to improve your knowledge and your planning.

---
Disclosure: Some of the links on this page are Affiliate Links, meaning, at no additional cost to you, that we will earn a commission if you click through and make a purchase. So we would appreciate any click throughs, if you are inclined.
Note: All images on this page are the property of Just Traveling Thru, LLC unless otherwise noted.
Note: If you are interested in our European Tips & Warnings, Click here. Or perhaps our methods for Trip Planning Click here.
---
To review any of our content, make suggestions and/or comments, please click the "Info" menu button at the top of this page. You will find our "Contact Us" link on that drop-down menu.