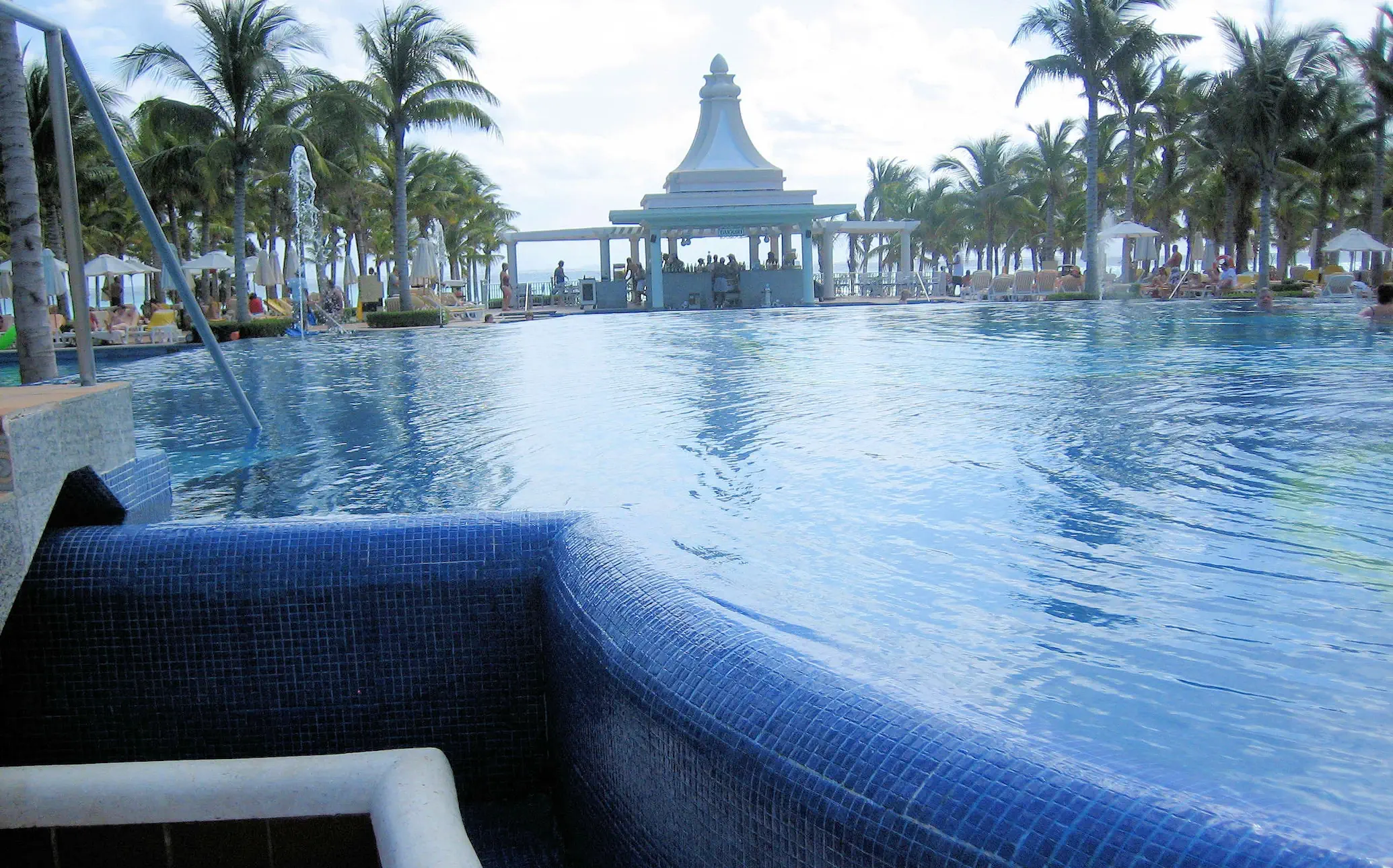 A trip to Cancun Mexico
This trip to Mexico was taken by Celeste & Chelsea. This was because William, Jeremy and myself were in Vail, CO enjoying the snow. I am saddened to say that there were no pics taken while we were at Vail, however, as you will see in this post, Celeste & Chelsea took some good pics & had a fantastic time.
Waiting for the Tour Bus to Tulum
Playa Del Carmen, waiting for the tour bus to webp_format/ Tulum to explore the Mayan ruins there. The ruins at Tulum are approximately 131 kilometers south of Cancun, and the route passes through Playa del Carmen.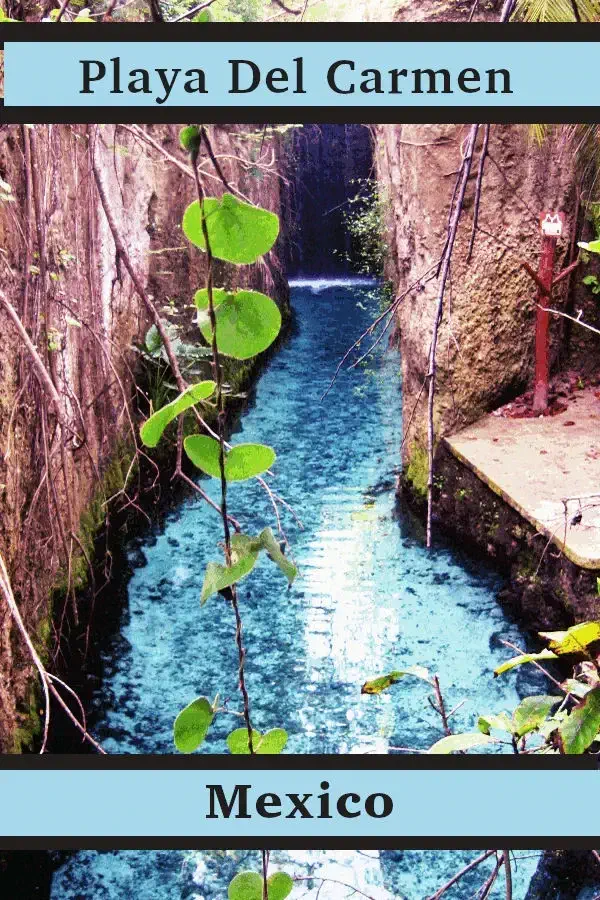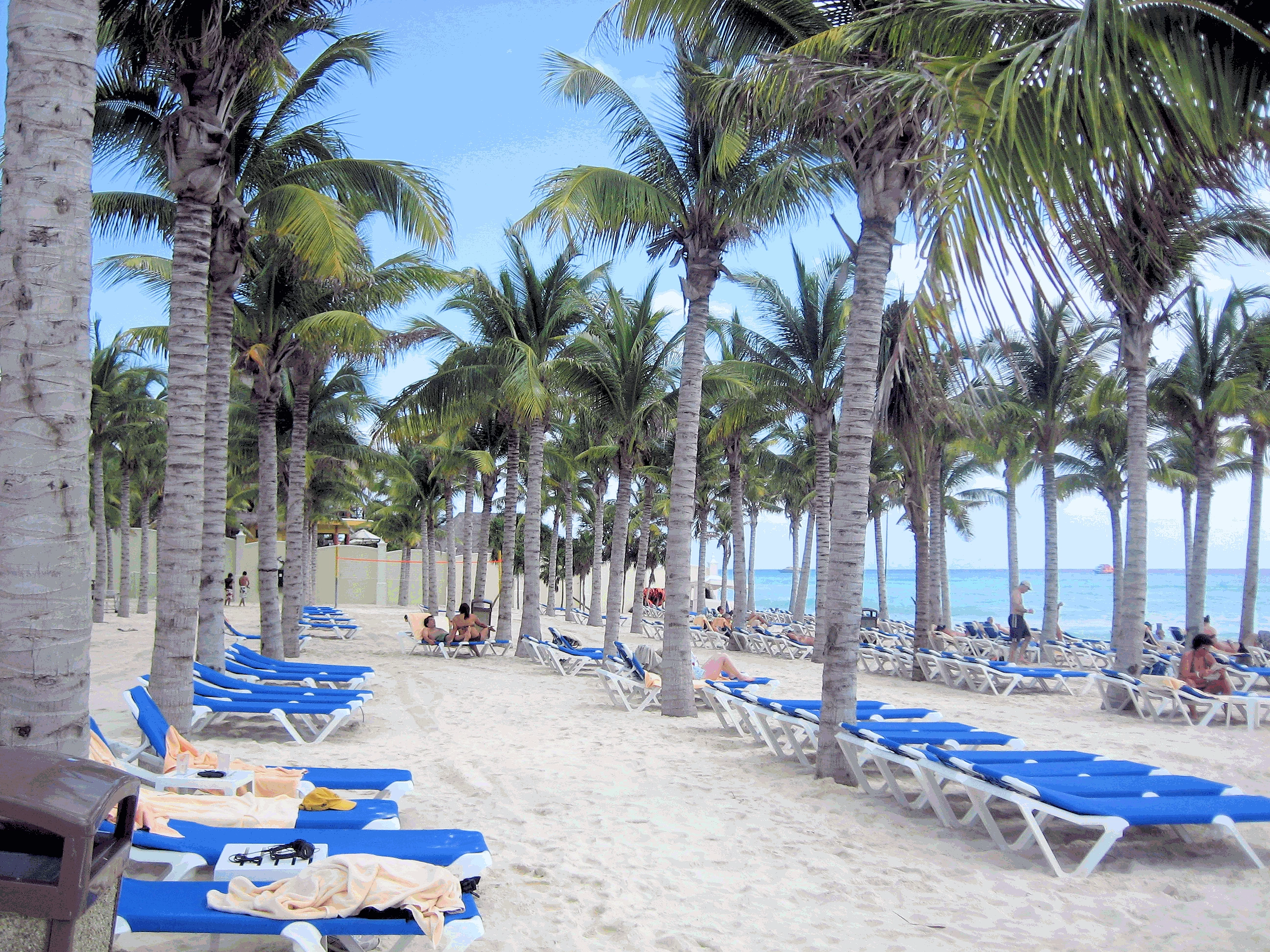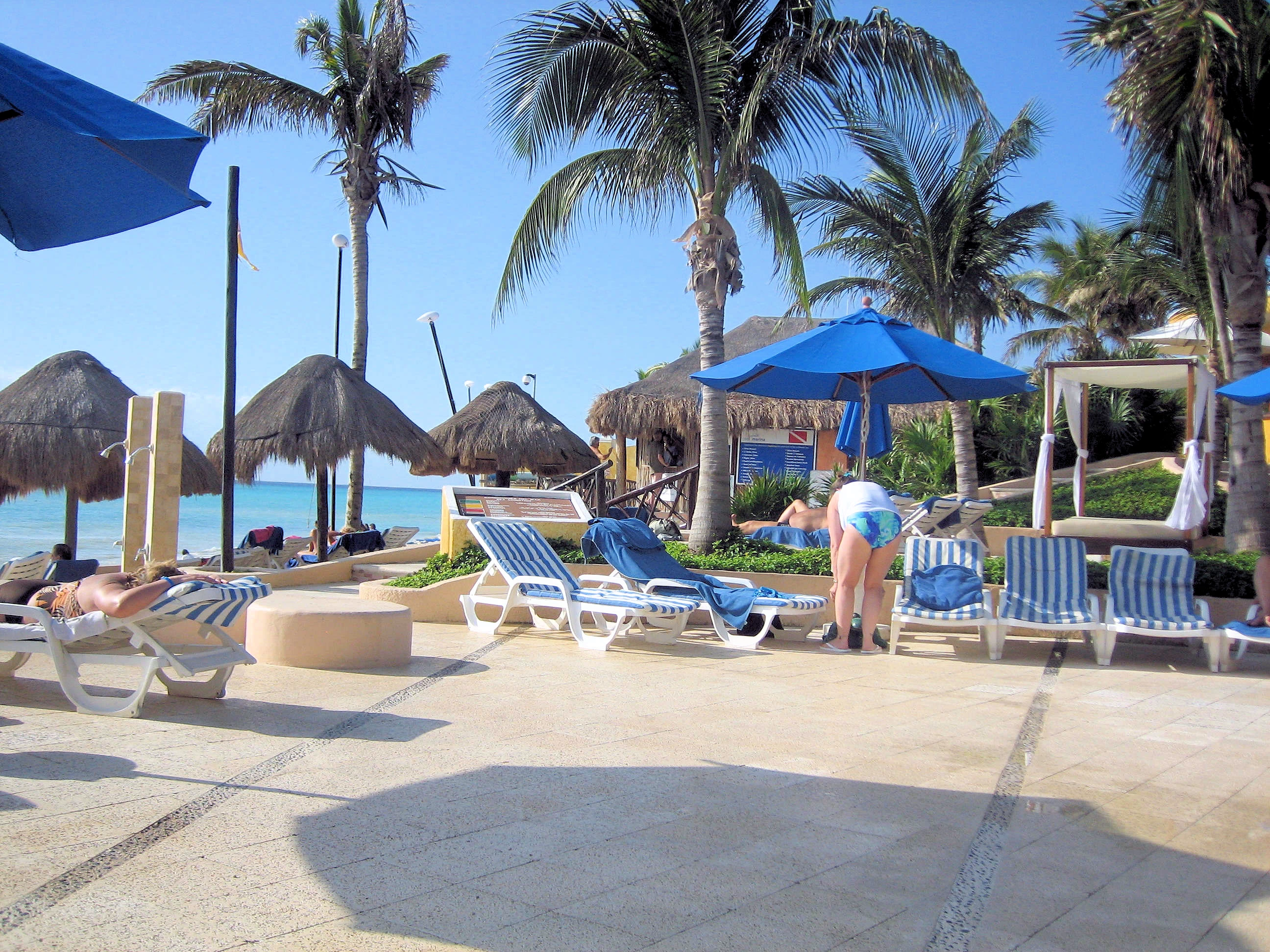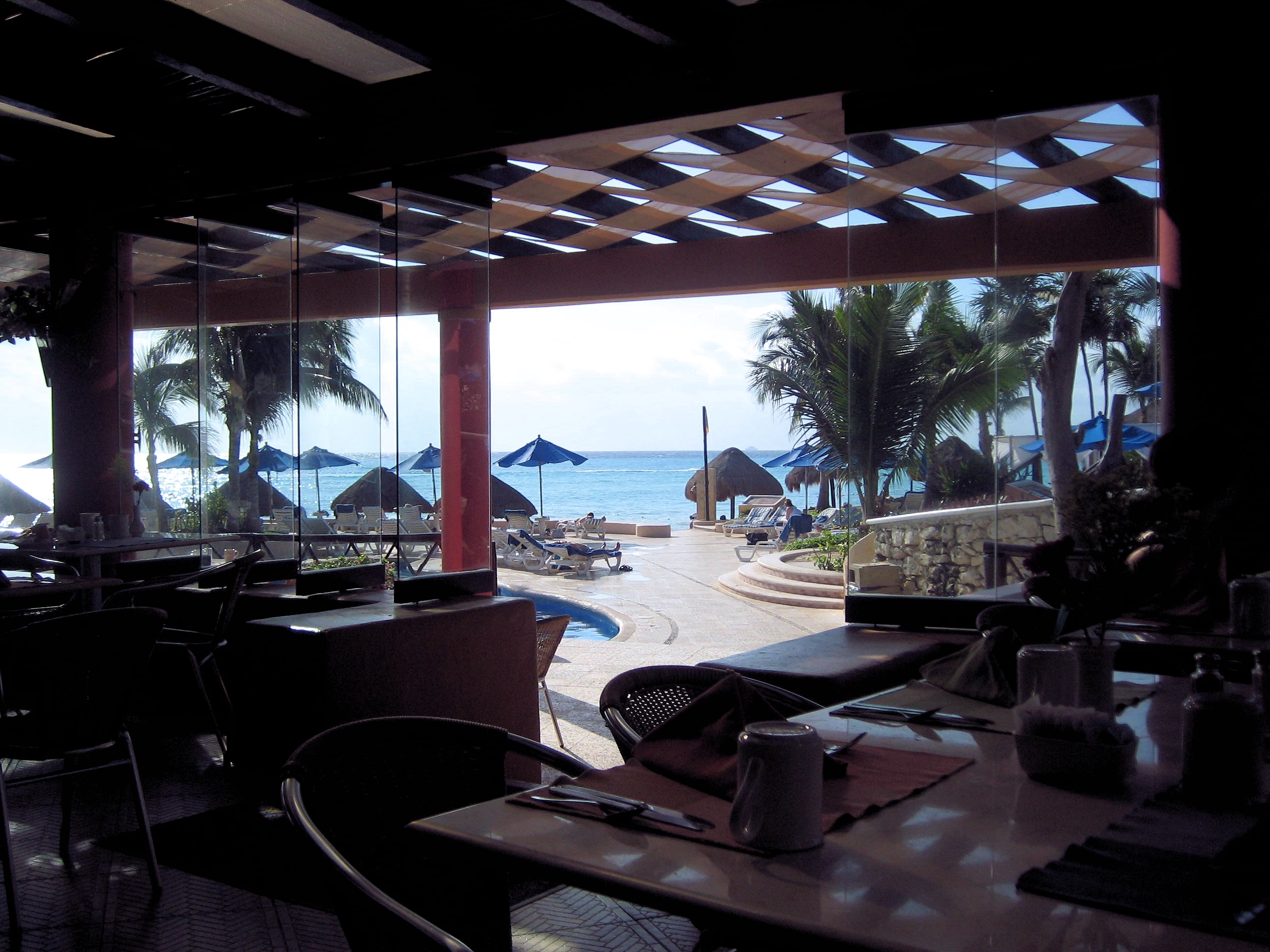 Resort Beach Area
When you get to the beach early enough, you get your pick of the beach chairs! This rule applies equally to cruise ships ! All joking aside, the beach was a really nice place to relax and work on one's tan.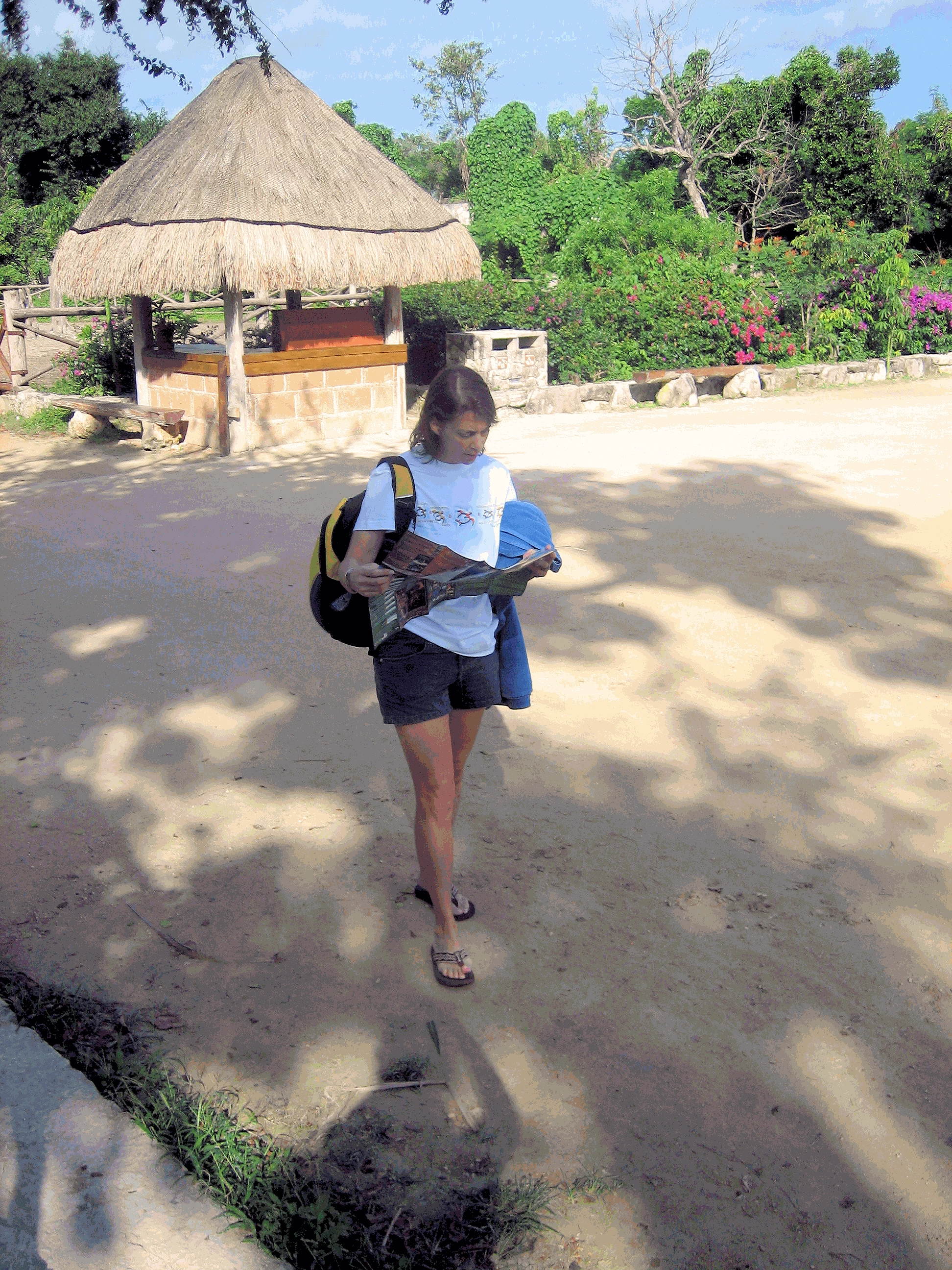 Am I lost?
Celeste is apparently reading the resort documentation - probably to determine what the next fun thing to do would be.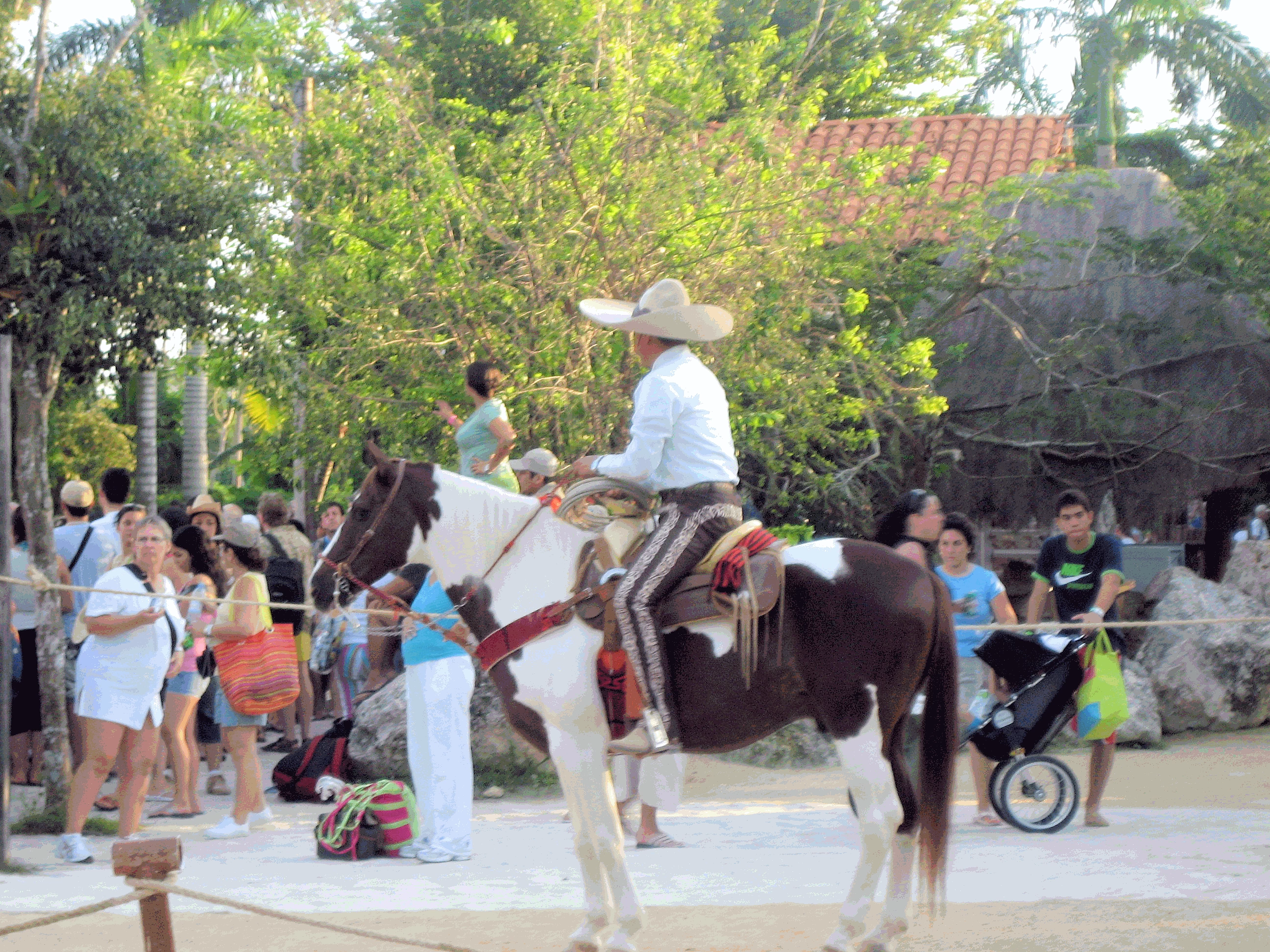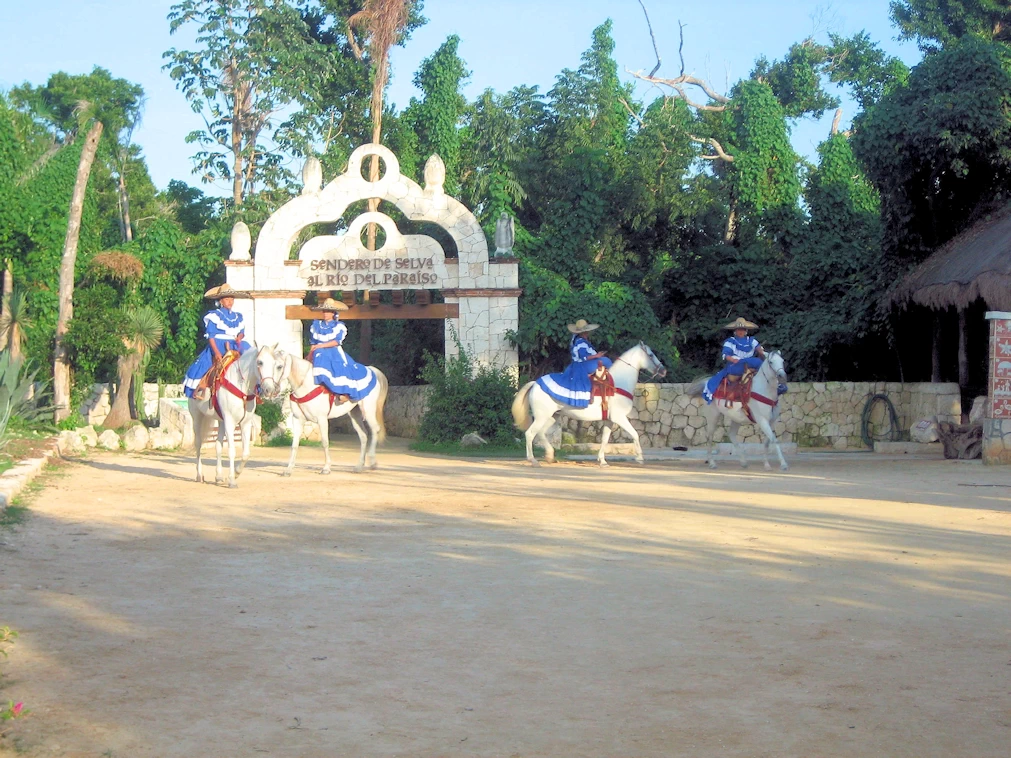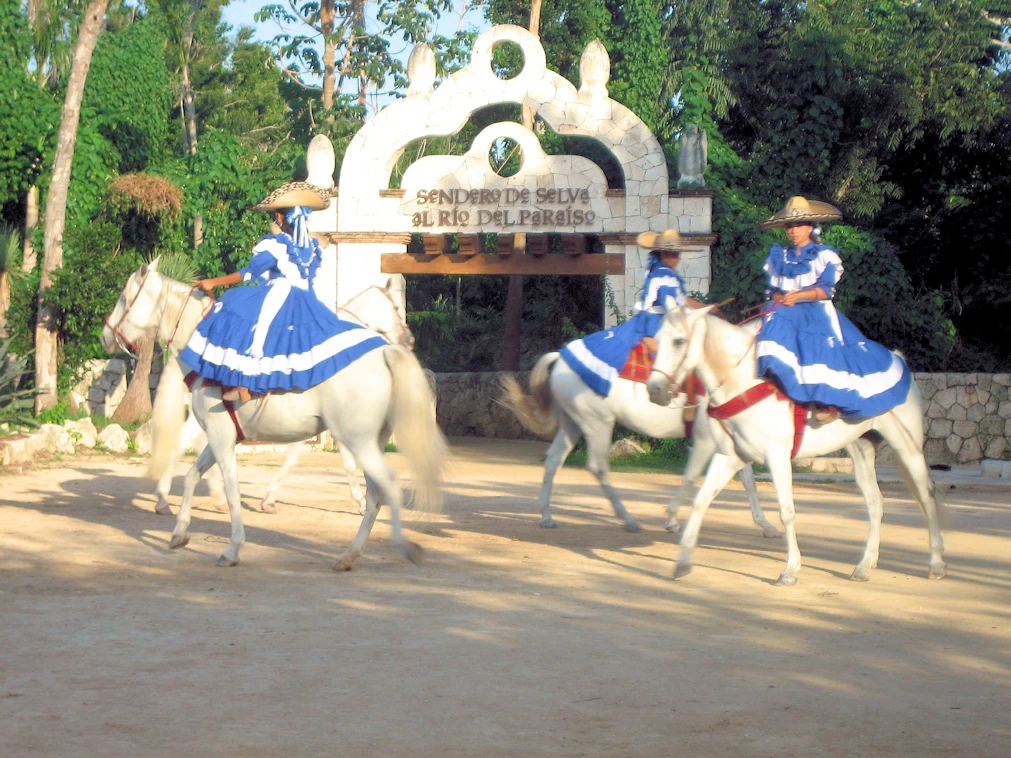 Daytime Entertainment
Entertainment during the day consisted of various types of performers, some on horseback and others in costume - performing various types of typical local activities. All of these performers were very good and as these daytime shows were included in our resort fees, we were able to enjoy them without additional cost.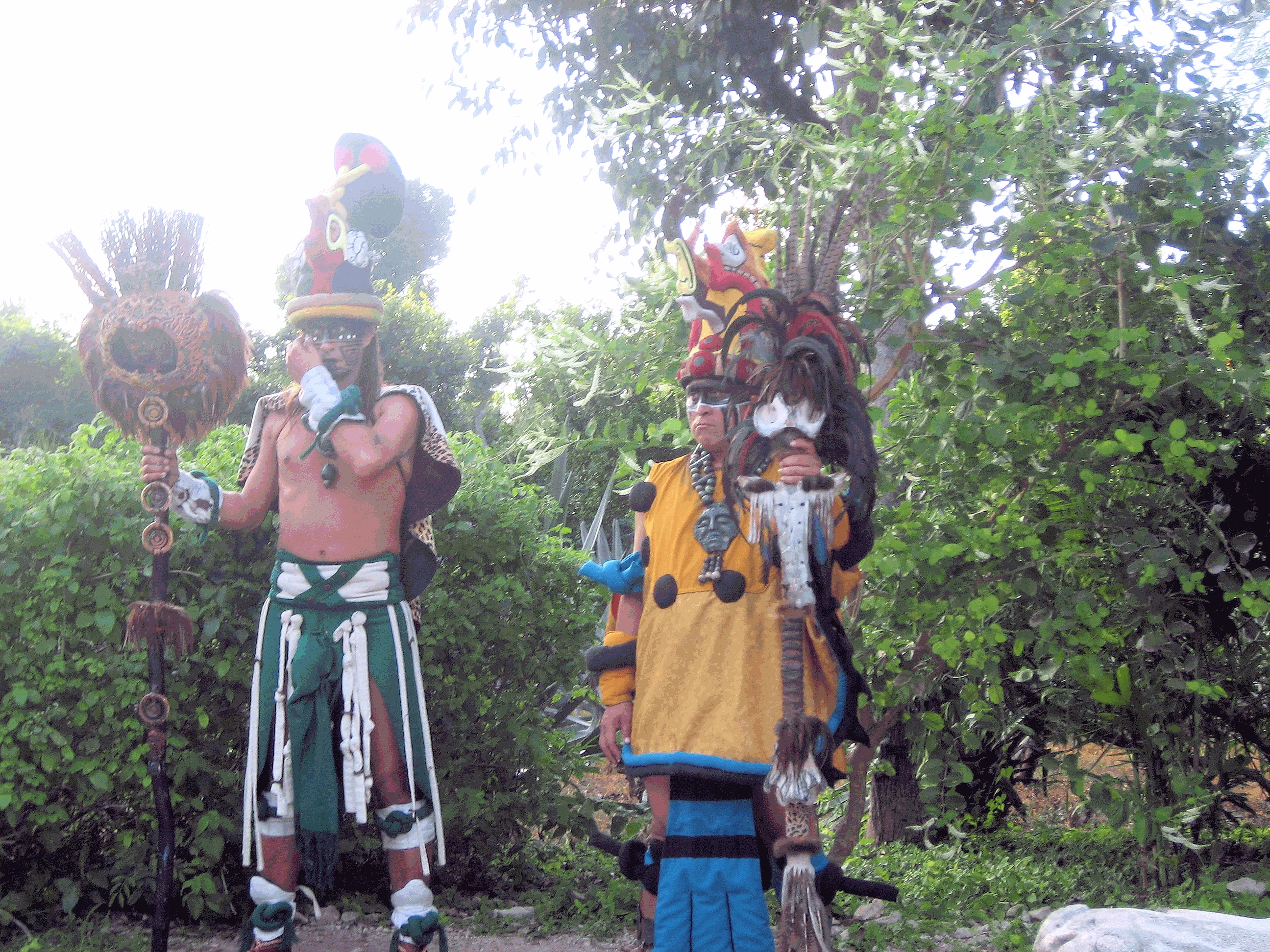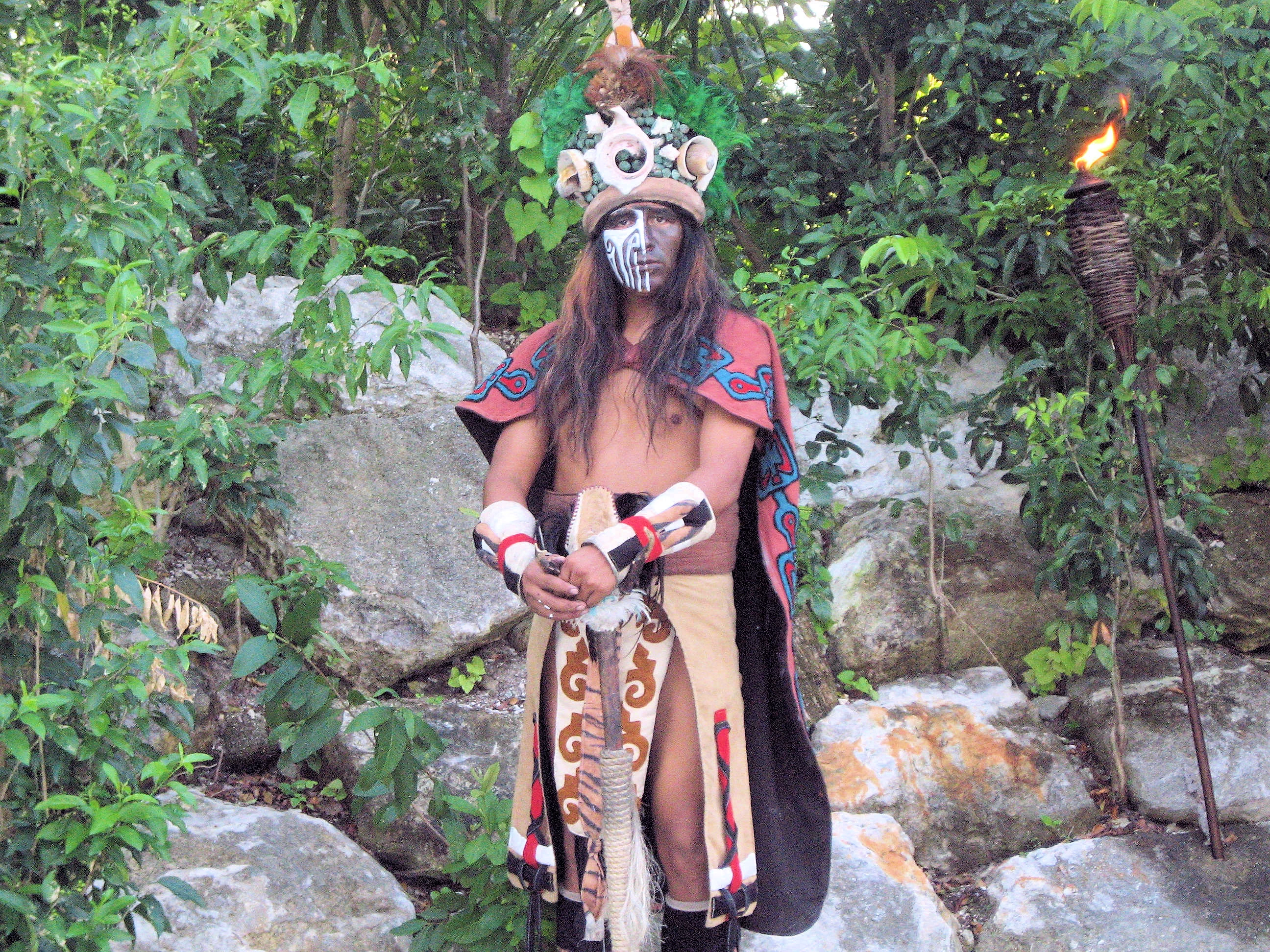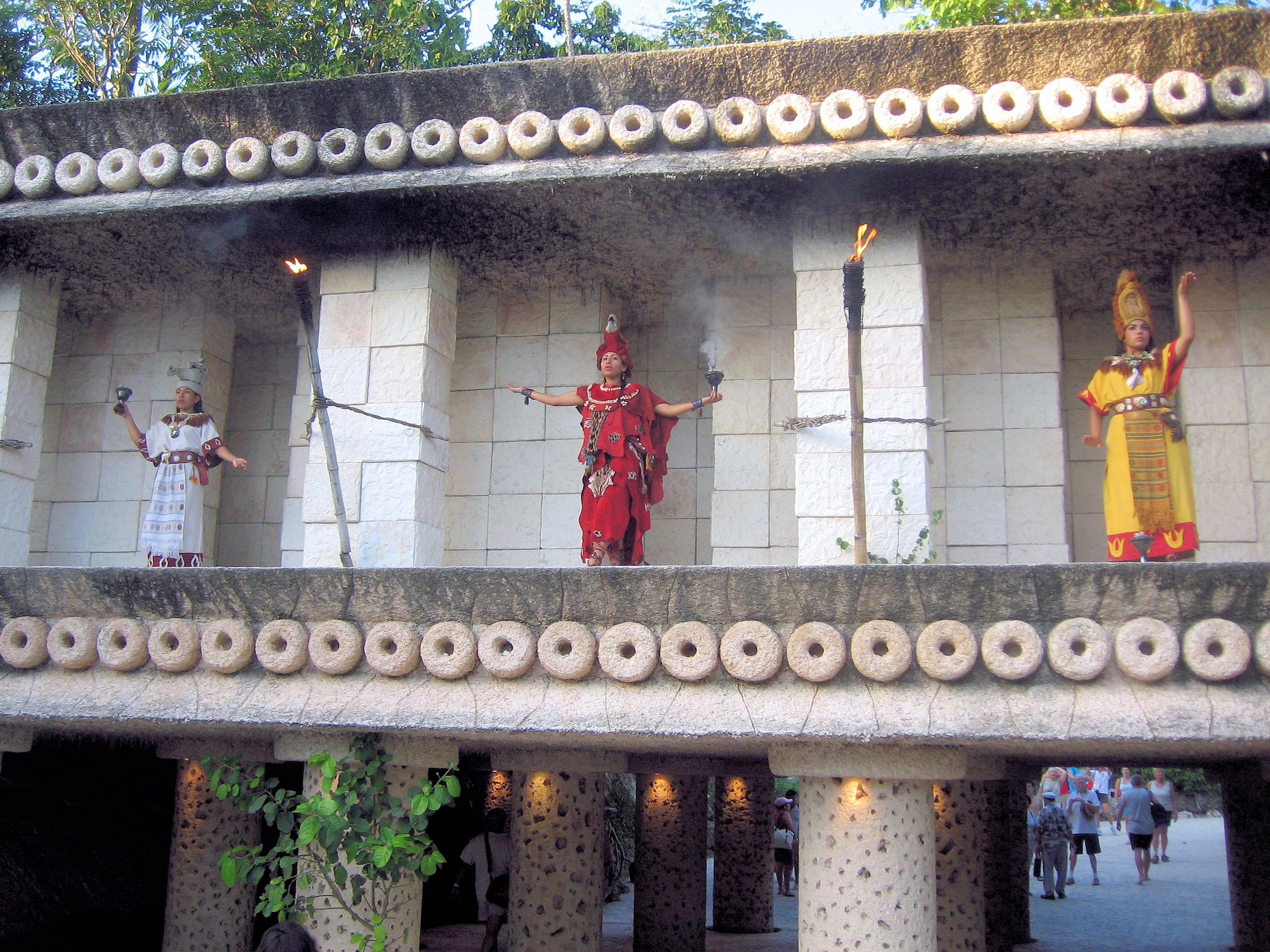 Evening Entertainment
As you can see in the above images, there were a number of performers all in costume, ready to start the evening's entertainment. Once everyone went inside the entertainment area, they put on quite a show. Unfortunately, the lighting inside was very low level and most of our images were washed out due to the high intensity entertainment lights.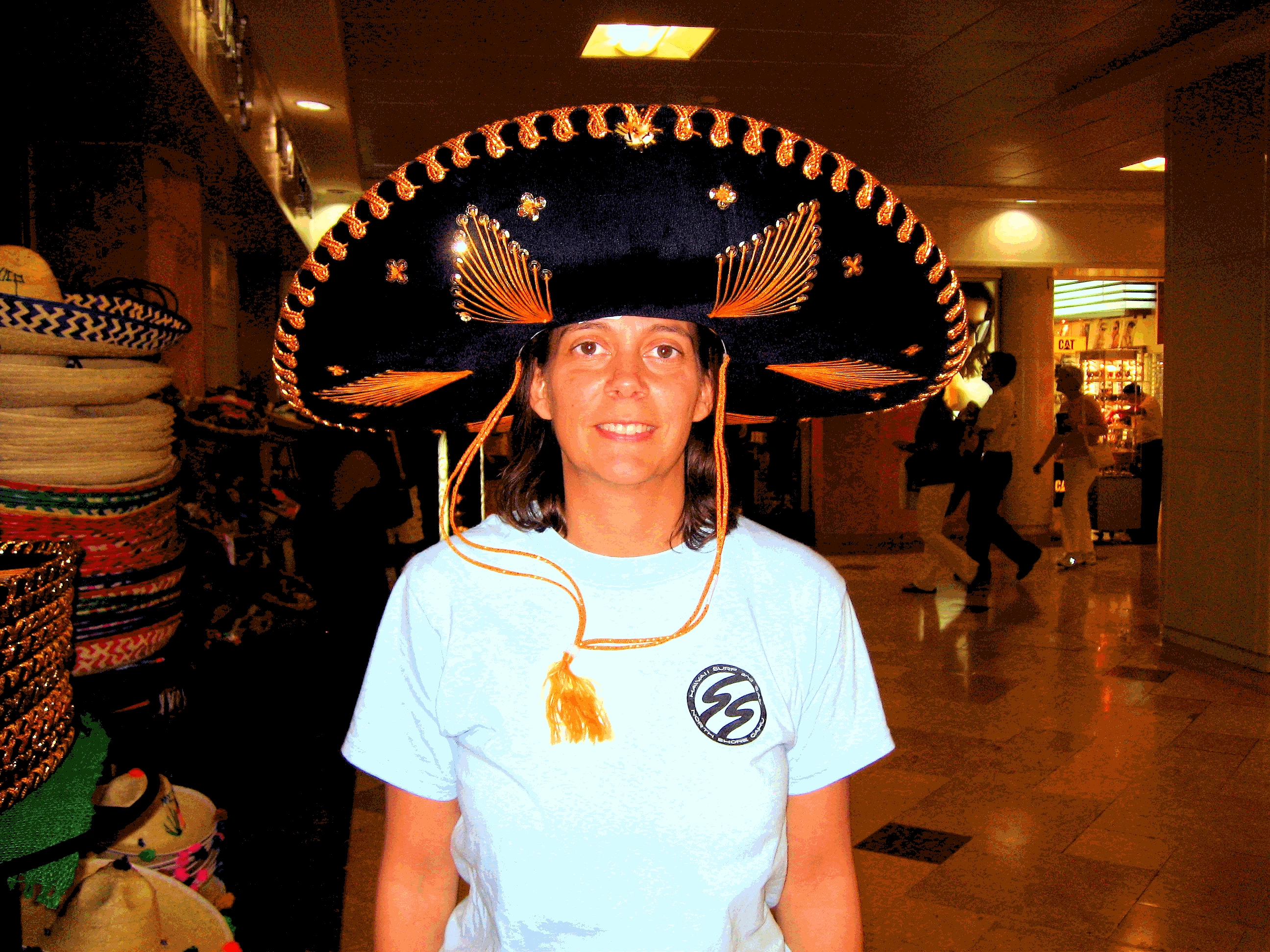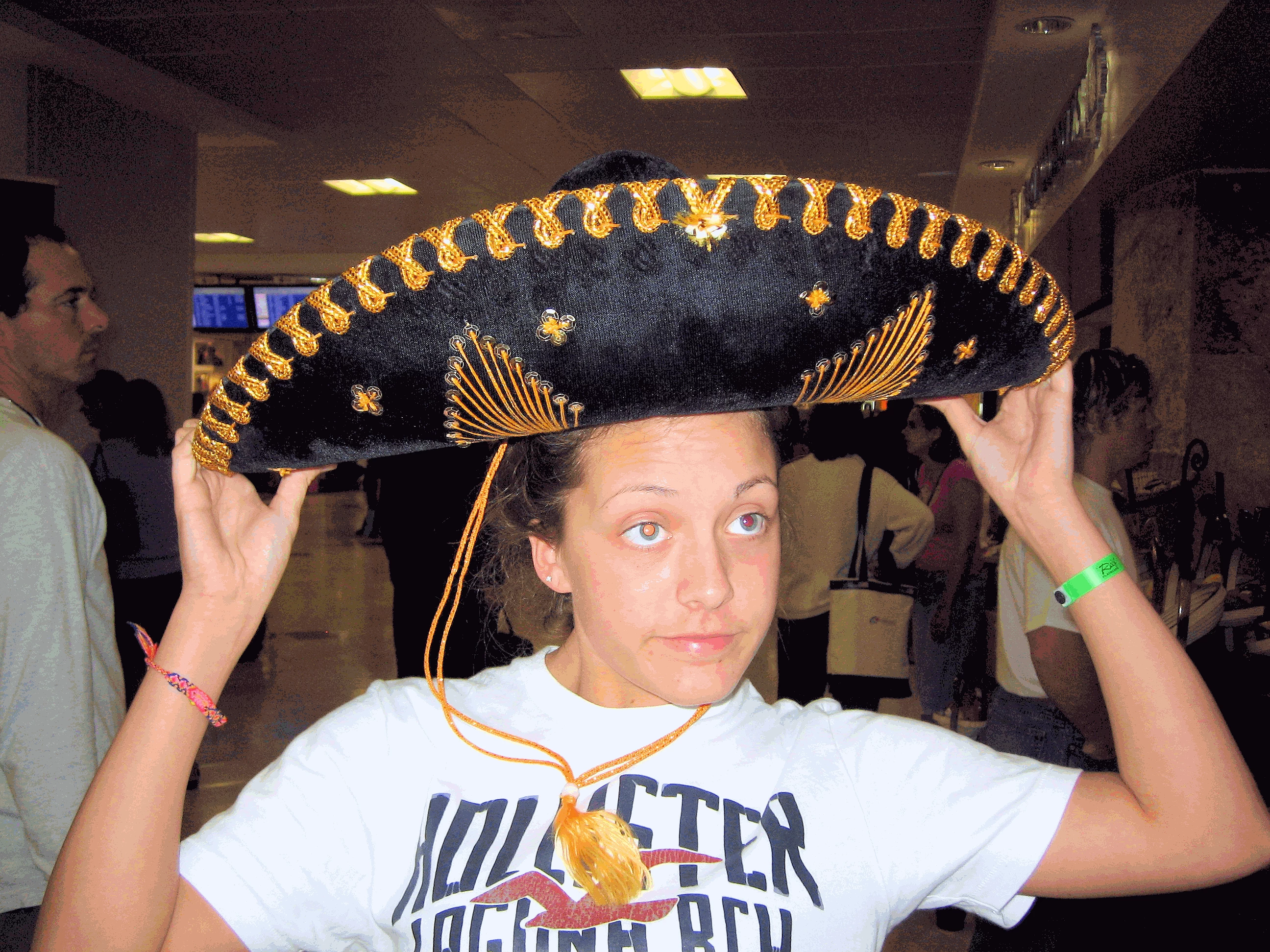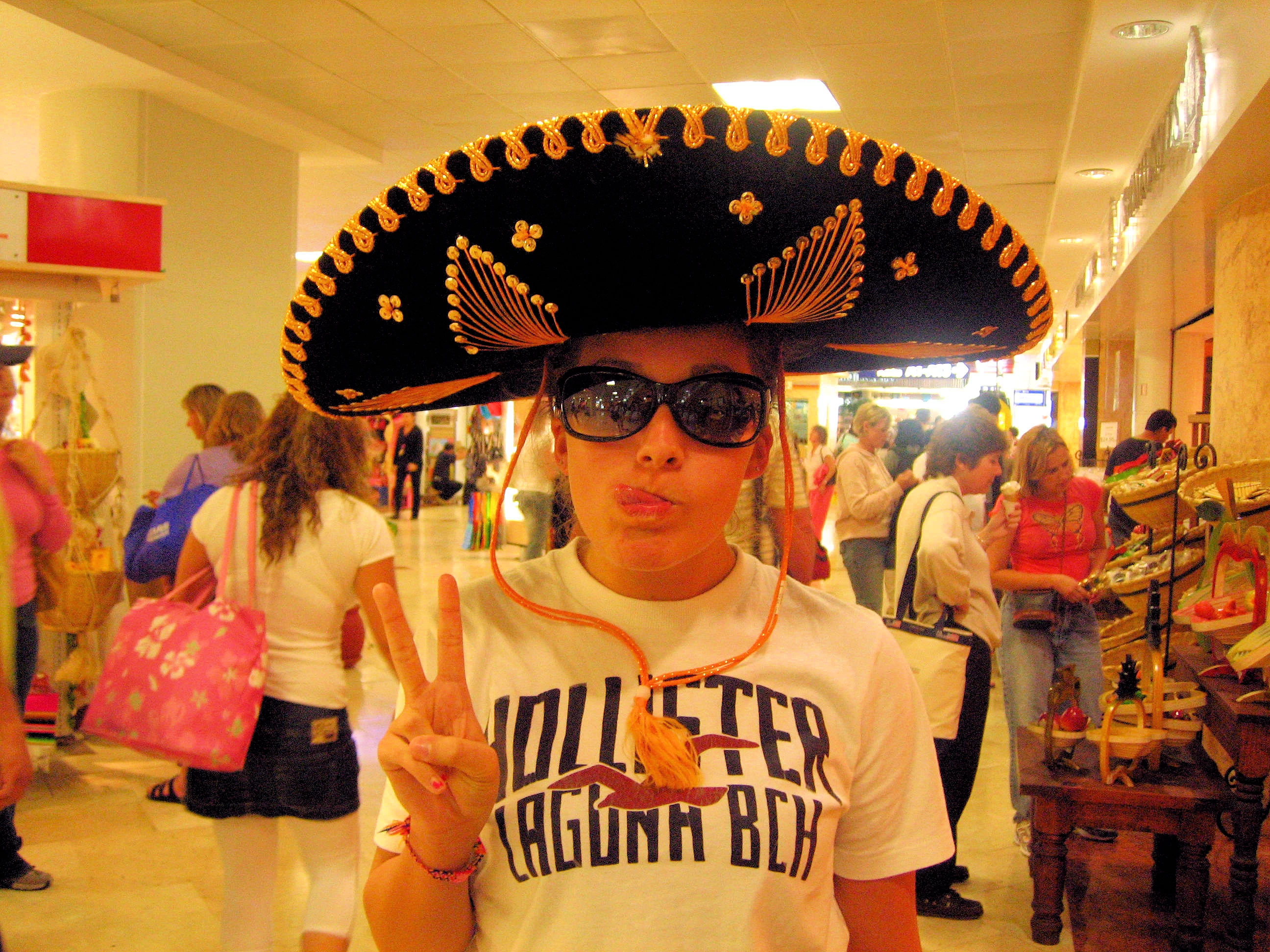 They had some nice hats there !
Image # 1: Does this hat look good on me? Should I bring it back to Virginia when we leave?
Image # 2 and 3: After Chelsea saw how nice Celeste looked in that hat, she thought that she might want to get a hat for herself.
And this concludes their trip to Mexico, they flew back to Virginia where by now, William, Jeremy and I had also returned from Vail, CO. Needless to say, their tans were a lot better than ours!

---
Disclosure: Some of the links on this page are Affiliate Links, meaning, at no additional cost to you, that we will earn a commission if you click through and make a purchase. So we would appreciate any click throughs, if you are inclined.
Note: All images on this page are the property of Just Traveling Thru, LLC unless otherwise noted.
Note: If you are interested in our European Travel Tips & Warnings, Click here. Or to take a look at our methods for Trip Planning click here.
---
To review any of our content, make suggestions and/or comments, please click the "Info" menu button at the top of this page. You will find our "Contact Us" link on that drop-down menu.