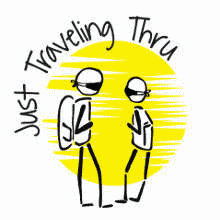 Canyonlands National Park
This trip was a combined "business & pleasure" trip as Celeste had to attend several business meetings in Denver and so we had decided to visit Celeste's sister-in-law in Colorado Springs after the work stuff was completed. We had not spent any quality time in that part of Colorado previously, as all of our previous trips to Colorado had been all about getting to the ski areas !
The business portion of this trip took place at my wife's place of employment in Littleton, CO. As several other co-workers joined her for various meetings, we decided to rent a house in the Arapahoe area of Denver. This allowed us to not only have more space, but to also have our own kitchen.
Colorado Springs is a home rule municipality that is the largest city by area in Colorado as well as the county seat and the most populous municipality of El Paso County, Colorado, United States. It is in east central Colorado, on Fountain Creek, 60 miles (97 km) south of Denver. At 6,035 feet (1,839 m) the city stands over 1 mile (1.6 km) above sea level, though some areas are significantly higher and lower. Colorado Springs is near the base of Pikes Peak, which rises 14,115 feet (4,302 m) above sea level on the eastern edge of the Southern Rocky Mountains.
The United States Air Force Academy occupies an area just north of Colorado Springs, opening in 1958. The city is home to 24 national sports governing bodies, including the United States Olympic Committee, the United States Olympic Training Center, and USA Hockey.
The city had an estimated population of 478,221 in 2019, and a metro population of approximately 738,939, making it Colorado's second most populous city, behind Denver, and the 39th most populous city in the United States. The Colorado Springs, CO Metropolitan Statistical Area had an estimated population of 712,327 in 2016. The city is in the Front Range Urban Corridor, an oblong region of urban population along the Front Range of the Rocky Mountains in Colorado and Wyoming, generally following Interstate 25.
Colorado Springs Interesting Facts
Nikola Tesla's Experimental Laboratory Was located near Memorial Park.
Among the more interesting legends about Colorado Springs' beginnings is that it became a haven for those recovering from tuberculosis.
The Rocky Mountain Women's Film Festival, held each year in Colorado Springs since 1987, has celebrated over three decades of supporting and uplifting women's film in the Pikes Peak region.
The founder of Colorado Springs, General Palmer, was a Quaker who served in the Union Army.
The Cotton Club was Colorado's first integrated Jazz Club.
The Garden of the Gods is a popular natural landmark nestled at the foot of Pikes Peak on the west side of Colorado Springs.
Gold Camp Road
Having a person who knows this area come along and navigate allowed us to visit some interesting areas. This area named Gold Camp Road has an Creek Park and they are said to be severely haunted, and while this is just superstition, the threatening claws of the fence guarding one of the tunnels aren't doing anything to discourage the stories.
Click here
to view a Google Images set.
Gold Camp Road Tunnels
Although it's not an official Colorado scenic byway, Gold Camp Road offers up some incredible views of the countryside around the Front Range and some special scenic wonders. Following a former rail bed, the narrow dirt track is suitable for most vehicles. Gold Camp Road bridges the towns of Cripple Creek and Colorado Springs, and was once used to Short Line Tunnel transport gold ore destined for processing. It takes little imagination as to how it was named, as the Cripple Creek area was once heavily populated with miners and prospectors.
Pike's Peak Highway
There are several ways to reach the summit of Pike's Peak; Cog Train, hike, bicycle, tour bus or drive yourself. We selected "drive yourself" because we planned to stop at various locations if for no other reason than to enjoy the scenery. Keep in mind that Pike's Peak is not a National Park and that all fees go towards maintaining the highway. So as you can no doubt imagine, it is not an inexpensive drive to take, ie; $50 per car, $15 per person older than 16 and $5 for each child below 16. It is for a good cause, and the fees are slightly less expensive in the winter ( December 1st to April 30th).
Pike's Peak Summit
This is the goal of the drive! Or perhaps the Summit House donuts at 14,115 above sea level? On a more serious note, this kind of altitude has to be respected as you can get "altitude sickness" at this height and regular breathing is not going to get enough oxygen into your system. If you have any kind of breathing issues, you might want to consider bringing some oxygen with you for a drive like this. A short duration stay is not going to impact you very much, which is what we did.
Don't forget to try one of the famous Pike's Peak Doughnuts at the Summit House. Made hot and fresh each day by a donut robot that spits out some 700 donuts per hour! They are the only donuts produced at an altitude above 14,000 feet anywhere in the world.
Pike's Peak Highway
You can see the North Catamount Resovoir in the lower center of this image and note that the clouds are "below us" as we are driving back down the highway. The scenes like this are consistent and amazing.
Manitou Springs
After such an amazing drive, and considering that we had just about missed lunch time, we decided to get off the highway and stop in Manitou Springs for lunch at The Loop Mexican Restaurant. Good menu and great lunch ! Very easy to get to; exit U.S. Route 24 as you are headed back to Colorado Springs and follow Manitou Avenue (which is also Business Route 24) and you will see The Loop on the right side of the street.
Click here to visit their website.
Garden of the Gods
This is the Cathedral Valley showing it's unusual hogback formations. The area was first called Red Rock Corral by the Europeans. Then, in August 1859, two surveyors who helped to set up Colorado City explored the site. One of the surveyors, M. S. Beach, suggested that it would be a "capital place for a beer garden". His companion, the young Rufus Cable, awestruck by the impressive rock formations, exclaimed, "Beer Garden! Why, it is a fit place for the Gods to assemble. We will call it the Garden of the Gods."
Click here to visit their website.
Colorado is an interesting place to visit, however it is important to plan your trip there in order to make the trip as enjoyable as possible. Here are some informative links for you to utilize;
---
Disclosure: Some of the links on this page are Affiliate Links, meaning, at no additional cost to you, that we will earn a commission if you click through and make a purchase. So we would appreciate any click throughs, if you are inclined.
Note: All images on this page are the property of Just Traveling Thru, LLC unless otherwise noted.
Note: If you are interested in our European Travel Tips & Warnings, Click here. Or to take a look at our methods for Trip Planning click here.

To view our entire set of images from Pikes Peak Colorado, click here
---
To review any of our content, make suggestions and/or comments, please click the "Info" menu button at the top of this page. You will find our "Contact Us" link on that drop-down menu.