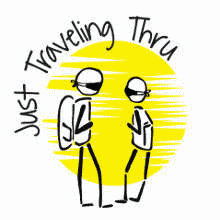 Weekend trip to Seattle
As our son was a rower for the Sarasota Crew, and as he was nearing the high school graduation stage of life, plus he was interested in possibly rowing for the University of Washington - the motivation for a weekend trip to Seattle was established.
The planning for such a trip was relatively simple - we knew that since none of us had ever been to Seattle, that we wanted to stay in the general downtown area, and that we would want to utilize some of our Hilton Hotel membership club points. This took care of the accomodations step.
As we are United Airlines "Mileage Plus" members, we already knew that we would prefer that airline to be able to collect the points.
Rental car selection was simple, and with those logistical decisions made, we were ready to go.
Interesting Facts about Seattle / Where is it? Map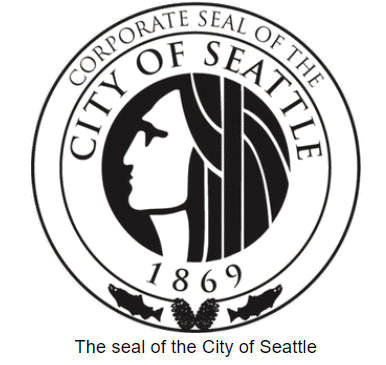 The Arctic Club Seattle
We had selected The Arctic Club Seattle - a DoubleTree by Hilton Hotel during our trip planning because of it's good downtown location. Yes, this hotel is more in the southern portion of downtown, but it provides quick access to I-5 and it is a few blocks to the harbor area and a number of good restaurants that we had already researched.
This was a very comfortable hotel, good sized room with two king beds, an office area and a good sized bathroom. The view facing south was nothing to brag about but everything else was quite good. If you want a view of Seattle Harbor you would need to be higher up and on the west side of the building.
Dinner at Von's 1000 Spirits
The first order of business (after unpacking) was dinner, and as we had already researched a restaurant just a few blocks away. I do have to admit that Von's 1000 Spirits may sound like a raucous bar but it is in fact a "gustobistro" and has a good Yelp rating - and each of our dinners was excellent.
They have a good selection of beers (both local and international), wines and liquors. They have been in business since 1904 so they are doing something right!
Distance from our hotel was only .4 mile, so we were able to leave the rental car in the garage and hike to the restaurant. Admittedly, it was a chilly walk, but since we knew we were headed for a good meal, it gave us motivation to walk faster!
Visiting University of Washington: The first two images above, were taken as we explored the Montlake Cut, which allows the University of Washington rowers to get to Portage Bay and Lake Union from the school boathouse.
The fourth image above, is the school boathouse, which was where we started all of our school explorations and the third image is the Montlake Bridge which spans the canal.
Since our drive back to Seattle from the University of Washington would take us so close to the Space Needle (Washington route 520 to I-5 and exit on Mercer Street to route 99) - we decided to add a stop there. After all, if there is anything that you could say was "iconic" about Seattle, it would have to be the Space Needle!
The above 4 images show the approach to the Space Needle after we parked (image #1), the next two are the amazing views of Seattle from the top and the 4th image is of the souvenir shop on the first floor as we waited for our turn on the elevators.
Museum of Pop Culture
Since the Museum of Pop Culture was practically next door to the Space Needle, it became our next stop. Very interesting architecture!
NOTE: Image # 1 is the property of Museum of Pop Culture via Wikipedia and a GNU Free Documentation License.
The Museum of Pop Culture, or MoPOP (previously called EMP Museum) is a non-profit museum dedicated to contemporary popular culture. It was founded by Microsoft co-founder Paul Allen in 2000 as the Experience Music Project. Since that time MoPOP has organized dozens of exhibits, 17 of which have toured across the US and internationally.
NOTE: Image # 2 is the property of Reywas92 via Wikipedia
Driving to the Boeing Tour
When we first started out on the drive north to Everett, the weather was like you see in this image. A little chilly perhaps but no precipitation. So consider image # 1 as the "before picture". Image # 2 was taken as we exited the Boeing plant tour several hours later! Fortunately for us, the snow did not extend all the way back to Seattle.
Boeing Everett Factory
The Boeing Everett Factory is one of the aircraft assembly buildings owned by Boeing. Located on the north-east corner of Paine Field, it is the largest building in the world by volume at 13,385,378 cubic meters (472,370,319 cubic feet) and covers 399,480 square meters (98.7 acres; 39.948 hectares; 0.399 square kilometres). This is the factory where all twin-aisle wide-body aircraft (Boeing 747, 767, 777, and 787 aircraft) are assembled. Boeing is in the midst of relocating all 787 aircraft assembly to their North Charleston, South Carolina plant
Boeing builds commercial single aisle aircraft at their Renton Washington Facility. For you history buffs, Boeing built all B-29 aircraft at Renton during World War Two.
The Everett Factory tour takes place inside this building, however you must gather in the visitor center where they warn you that you cannot take cameras, bags, backpacks, binoculars, cell phones, etc into the building. Boeing is very sensitive to possible corporate spying, so they have plain clothes security wandering about to insure that you do not break any rules!
We had arranged our tour via Future of Flight primarily because we wanted to make sure that we could select a specific day & time. The tour is interesting & informative, go to the "Future of Flight" website if you would like to see some assembly line pictures.
There is a very good video of inside the Boeing Assembly Building at the CNN Website including some very good images.
---
Disclosure: Some of the links on this page are Affiliate Links, meaning, at no additional cost to you, that we will earn a commission if you click through and make a purchase. So we would appreciate any click throughs, if you are inclined.
Note: All images on this page are the property of Just Traveling Thru, LLC unless otherwise noted.
Note: If you are interested in our European Travel Tips & Warnings, Click here. Or to take a look at our methods for Trip Planning click here.

To view our entire set of images from our Seattle trip, click here
---
To review any of our content, make suggestions and/or comments, please click the "Info" menu button at the top of this page. You will find our "Contact Us" link on that drop-down menu.