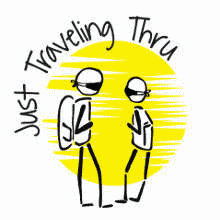 Some of our Favorite Restaurants in Sarasota
By the way, the views, thoughts, and opinions expressed below belong to us. We are not affiliated with any of these restaurants, nor do we receive monetary (or any other) compensation for our recommendations. All of the restaurants listed on this page are here because we eat there, and we enjoy their food & service.
Rasoi Indian Kitchen Map

This is a small unassuming Indian restaurant just south of Gulf Gate and Stickney Point Road on the east side of Tamiami Trail. It provides a delightful array of Indian food with authentic deep flavors that are obviously lovingly created. We have worked our way through the Tandori list, as well as most of the curries, sauces, naans, etc. Everything was authentic and well prepared. Having lived in Northern Virginia just outside of Washington D.C. where there are lots of Indian restaurants, we've had our fair share of Indian food over the years and this restaurant stands right alongside our favorites there. We are happy to have them in town. They offer dine-in, delivery or take-out.
Click here to view their menu.
7119 South Tamiami Trail
Sarasota
Florida
34231
Origin Craft Beer & Pizza Cafe Map

Their Palmer Ranch location is adjacent to the Publix Store in Palmer Plaza, they have two other locations; one at University Town Center and another at Southside Village and they offer delivery through Bitesquad, Grubhub, and Uber Eats.
There is a good selection of craft beers, eight are on tap with others in bottle. Even a quick look at their menu will show that they have a number of pizzas and other items - we recently had their chicken wings which were not only obviously very fresh, but were also mostly chicken instead of mostly breaded exterior! I had a stromboli and it was very tasty!
Click here to view their Palmer Ranch Location menu.
5070 Palmer Plaza Blvd
Sarasota
Florida
34233
Veronica's Fish & Oyster Map

This is one of our favorite seafood restaurants, and everything we've tried has been top notch. Their menu changes from time to time, and they use a "small plate", "plate", "provisions", "sides" and "desserts" approach where you can pick and chose as you see fit. We recommend their smoked fish dip, their steamed black mussels together with sweet potatoes or their Veronica Fries.
Their wine list is good, with a full page list of reds, whites, rosé or sparkling. A fair number of craft beers and a small list of various cocktails.
Click here to view their dinner menu.
1830 South Osprey Avenue
Sarasota
Florida
34239
Mad Moe's Pub & Grill Map

This is a nice pub & grill with a pretty good menu, and they offer inside or outside seating. This has become one of our "go to places" when we are in the mood for a burger & a beer, or a taco salad and a beer, etc. The menu isn't extensive, but we've tried just about everything on the menu and haven't found anything but good quality and obviously fresh food. It will get busy during the tourist season, or when a big game is on (they provide a number of TV screens inside & outside), so you will need to be patient if you come here during traditional meal times.
Click here to view their menu.
106 North Tamiami Trail
Osprey
Florida
34229
Nancy's BBQ Map

Pulled pork, brisket, ribs, sausages, BBQ chicken, salads, mushrooms, kid's menu, good variety of side dishes, full bar, good cornbread and a decent selection of beers. Did I fail to mention that they have different BBQ sauces as well?
Their banana pudding is good, if you are a banana pudding fan, you will like their version!
Click here to view their menu.
For those of you who remember the downtown location they used to have (lost their lease) then yes, this is the same company. Some people have said that they didn't think that this new location was as good as the downtown location, but we disagree - and - even though we live quite a ways from Lakewood Ranch, whenever we are in that vicinity then a stop at Nancy's is always going to happen.
14475 SR 70 E at Lorraine Rd
Lakewood Ranch
Florida
34202
Antoine's Restaurant Map

We have a thing for mussels and french fries. Moules et frites as the French would say. So we recently visited Antoine's in Sarasota. Once again in a strip mall. Maybe we should rename our post to say the best strip mall food in town. The outside doesn't look like much but the inside is beautifully decorated and offers a bit of a european vibe. The owner came out and spoke to us bringing fresh bread from the kitchen and introducing himself and the restaurant. They are from Belgium and bake everything fresh. The owner is outgoing and speaking with him added a very nice personal touch to our evening.
The mussels are offered in a number of sauces: Creamy garlic, tomato, dijon, curry, blue cheese, provencal...you get the idea. The sauces are fantastic and the mussels plentiful. On Monday nights, they have all you can eat mussels so if you like mussels that is the night to try.
In addition, they have other choices from the sea like seared salmon, halibut and daily specials. They also have various meat dishes such as steak tartare, duck, pork, and filet mignon. For desserts they have a wonderful creme brulee, chocolate mousse, sea salt caramel ice cream with Belgian chocolate drizzle. We tried the creme brulee and it was up there with the best we've ever had.
There are only a few tables so reservations are highly recommended. Click here to view their dinner menu.
1100 N Tuttle Ave
Sarasota,
FLA
34237
Marcello's Ristorante Map

In 2010 some good friends invited us to join them at Marcello's for dinner and are we glad they did! We have continued to dine there from time to time, and have brought friends there to expose them to this good restaurant.
Marcello's is owned, well...by Marcello. He offers old family recipes perfected over time with his skill as an educated chef. Marcello's offers an intimate dining experience with many items made table side. When we have visited the owner/chef came out of the kitchen to walk around and welcome the guests.
The menu changes daily but always contains fresh local fish, hand-cut veal and homemade pasta. Dishes like osso bucco, lamb ragout, Branzino, veal parmesan, veal chop, scallops and more. This is not your everyday Italian serving canned sauces and pasta. Marcello, a master chef, serves uniquely presented and inventive dishes that are cooked to perfection and worth every penny..
Service is always prompt and the wait staff very attentive. A classy experience for those looking for higher end Italian food away from the noisy seasonal crowds. There are only a handful of tables and reservations are highly recommended.
4155 South Tamiami Trail
Sarasota
Florida
34231
Fresh Catch Fish Market & Grill Map

Fresh Catch Fish Market and Grill is fairly new to Sarasota. It is owned and operated by a family who dreamed of opening a restaurant serving fresh fish. It is both a fish market and a restaurant and grill. It's simple styling is pleasing and we have eaten here several times, and each time we came away impressed with the freshness and quality of the food and the service. Their fish dip which is a Florida favorite is a little different than the usual being made with mahi mahi and served with vegetable sticks and ciabatta crostini, and one of our favorites in town. Being a fish market they pride themselves in providing the freshest fish quoting that it's "fresh daily, from the sea to our market and grill". It doesn't get any fresher than that.
Their menu boasts several soups; Lobster Bisque, Clam Chowder, Fish Stew. Their grouper sandwich and fresh catch tacos are wonderful and their crab cakes with no filler are on par with the crab cakes you can get in Maryland. Don't forget to try the key lime pie. Yum! Click here to view their menu.
7119 South Tamiami Trail
Sarasota
Florida
34238
Pho99 Restaurant Map

In the last few years, Pho restaurants have started popping up here in Sarasota. Being a huge fan of Pho since our son introduced us to it more than 10 years ago, we were happy when Pho 99 showed up within a few miles of our home. We rushed over there after it opened when it took over the location from the old Starbucks on Clark and were excited. It has a great vibe. It's extremely clean and the owners are frequently on site.
For those that don't know, Pho is a type of Vietnamese soup, typically made from beef stock and spices. You get your choice of protein; shrimp, beef (many types), chicken, pork, etc. Based on your choice you are given bean sprouts, basil, lime, peppers to add to it as you desire. For me it's like your favorite chicken soup on steroids. I love it when it's cold outside or if I have a cold coming on.
They also carry numerous other dishes such as vermicelli rice dishes, broken ride dished, vegetarian dishes, and appetizers. Our favorite appetizer is the shrimp spring rolls made of rice paper wrapped with shrimp, fresh salad, fresh herbs (mint), rice vermicelli and served with peanut sauce.
They have wine and beer and a great Vietnamese iced coffee - if you like coffee you must go by and try it. Click here to view their menu.
5191 Clark Road
Sarasota
Florida
34233
Heinrich's German Grill Map

Having worked in Munich periodically for nearly 7 years, I have had my share of authentic German food. I can say without a doubt that the food here is just about as good as I've had anywhere in Bavaria ! They have an extensive menu full of all the German delicacies you could wish for; schnitzel, sauerbraten, sausage... Your choice of sides; potato salad, sauerkraut, red cabbage, spaetzle, etc. They have it all and you can tell the food is made from scratch.
Even though they are in a strip mall, as soon as you walk through the doors you are transported to Germany. Frequently, people inside are speaking German to the owners. There is German music playing and the vibe is homey. You can always tell when a place has authentic ethnic food when the visitors in the restaurant are from the ethnic place.
As with any good German restaurant, they have excellent beer & wine choices. They import barrels from Germany! Don't forget to leave room for dessert. They have a wide range of traditional German desserts that top off the evening along with a digestive to help it all go down smoothly. guten Appetit! Click here to view their menu.
Psst - reservations are highly recommended!
8420 Lockwood Ridge Rd,
Sarasota,
FLA
34243
Reyna's Taqueria Map

I am no doubt going to make some people mad by stating that good authentic Mexican food is difficult to find in Sarasota. I have eaten in Mexico and all over the southwest including; California, Arizona, New Mexico, Texas and many other locations - so I'd like to suggest that my Mexican food taste buds are experienced. Sure you can find restaurants that make respectably average Mexican food, but I am talking about the real thing. Reyna's Guacamole is all by itself, worth the trip to their restaurant ! Do yourself a favor and if you are in the mood for good authentic Mexican food, drive to Reyna's.
As you can by this image, the restaurant sign displays "Taqueria" in large letters so you can't miss their location. You are also going to find menu items that are not found in other Mexican restaurants, ie; Campechana, Lengua, Sopes with a variety of toppings, Chicarron, Chicken Tinga, a variety of Tortas, Molotes, etc. And they also have all of the Mexican dishes that I am sure you have heard of like; Quesadillas, Burritos, Tacos, etc. They offer six different salsas including their incredible Guacamole. Their menu (link below) explains each of those dishes.
And oh yeah, did I mention that Reyna's has Negra Modelo on tap ?
Click here to go to their website.
935 North Beneva Road Suite 701
Sarasota,
FLA
34232
To review any of our content, make suggestions and/or comments, please click the "Info" menu button at the top of this page. You will find our "Contact Us" link on that drop-down menu.