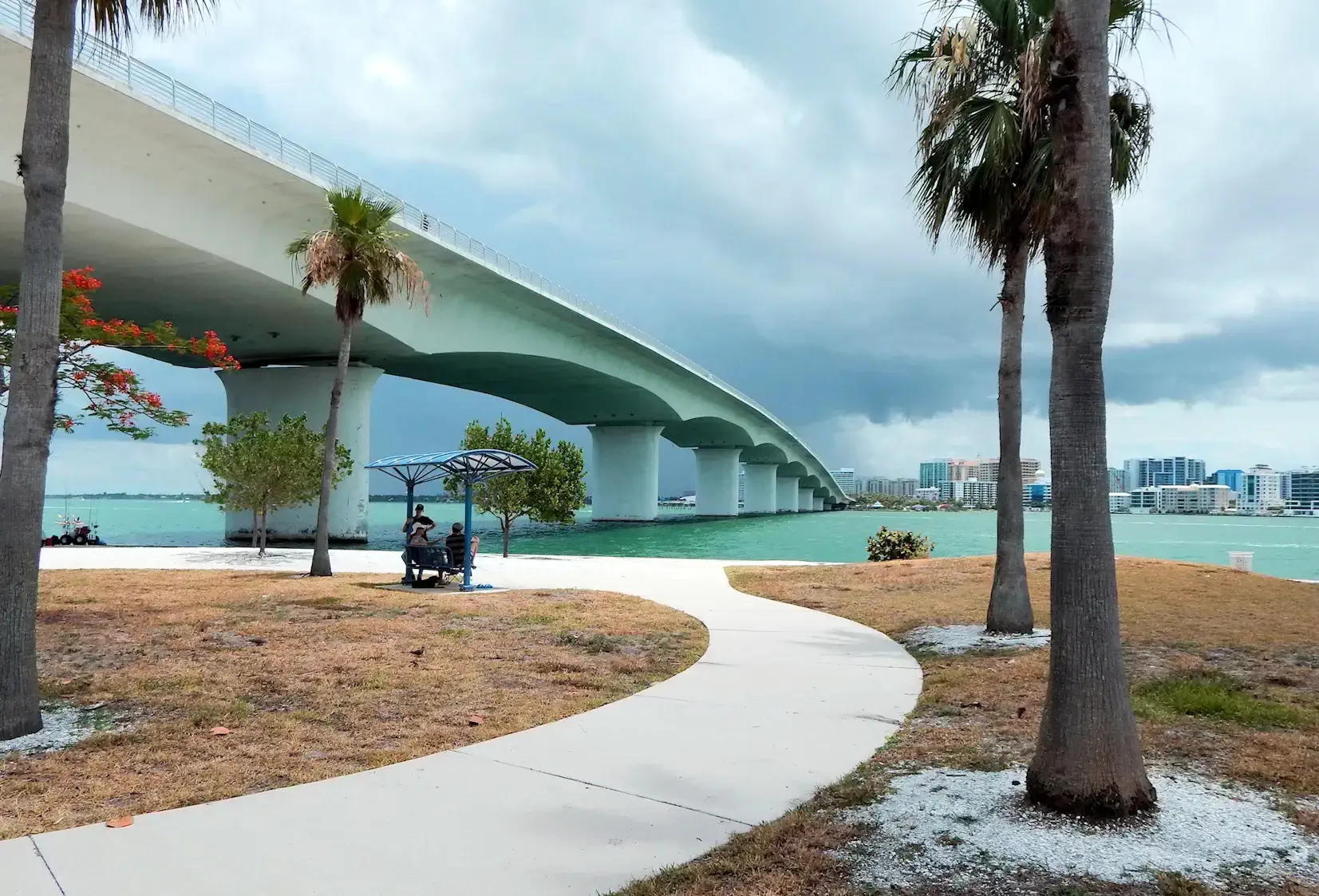 Sarasota Florida
Your Gateway to Sun, Sand, and Cultural Delights
Welcome to the Sunshine State's hidden gem, Sarasota, Florida. Nestled along the picturesque Gulf Coast, this charming city is a treasure trove of natural beauty, cultural delights, and endless adventures waiting to be explored. From its pristine beaches and vibrant arts scene to its lush parks and culinary treasures, Sarasota offers a diverse range of experiences for every type of traveler. In this travel blog, we'll be your guide as we uncover the many reasons why Sarasota deserves a top spot on your travel bucket list. Whether you're seeking a relaxing getaway or an exciting adventure, Sarasota has something to offer everyone. So, pack your bags, and let's embark on a journey through this enchanting coastal haven.
There are a number of beautiful parks in Sarasota County, and the majority allow dogs while on leash. There are as well as a number of "dog friendly" restaurants & hotels. Please be aware that the County leash law states that dogs are only allowed to "run free" inside dog parks that are fenced in. In addition, dogs are not allowed on any beach in the County except for Brohard Paw Beach in Venice.
The warm sun, gentle sea breeze, and a vibrant community - these are just a few of the things that make living in Sarasota, Florida, a dream come true. As a resident of this coastal haven, I've had the privilege of calling Sarasota my home for several years, and it's a place that never ceases to amaze me. Join me as I take you on a journey through the daily life of a Sarasota local and explore what makes this place so special.
A Life by the Beach: One of the most enchanting aspects of living in Sarasota is the easy access to pristine beaches. Siesta Key Beach, consistently rated as one of the top beaches in the United States, is a true jewel in the Sarasota crown. As a resident, I often find myself strolling along the powdery white sands, collecting seashells, and watching the breathtaking sunsets over the Gulf of Mexico. Whether it's a morning yoga session by the shore or a lazy afternoon with a good book, the beach becomes an integral part of your daily life in Sarasota.
Sarasota Hiking: We do not have hills or mountains here, but we have some really nice beach walks that many people enjoy. The most renowned is Siesta Key Beach, offering an idyllic setting for a leisurely stroll. As you walk, the gentle Gulf breeze caresses your skin, and the rhythmic sound of the waves provides a soothing soundtrack to your journey. The walking distance from the Siesta Key Beach parking lot along the beach to Point of Rocks (which is the end of the beach area) is approximately two miles - down and back is 4 miles all on beautiful sand and the Gulf of Mexico waiting to give you a cooling off plunge.
Cultural Oasis: Sarasota is not just about sun and sand; it's also a cultural oasis. The city boasts a thriving arts scene that rivals much larger metropolitan areas. The John and Mable Ringling Museum of Art is a testament to this. As a local, I have the privilege of visiting this world-class museum regularly. It's not just about art; it's about stepping into a world of history and elegance, with the stunning Ca' d'Zan mansion and beautiful gardens. The Sarasota Opera, ballet, and numerous theaters ensure that there's always a cultural event to attend.
Foodie Paradise: Sarasota's culinary scene is another reason to fall in love with this place. Whether it's a casual beachfront seafood shack, a fine dining restaurant with a view, or a trendy coffee shop tucked in a historic district, Sarasota has it all. As a local, I've explored countless eateries and discovered a myriad of flavors. Fresh Gulf seafood, farm-to-table dishes, and international cuisine, all served with the backdrop of Sarasota's stunning scenery.
Community Spirit: The Sarasota area is a haven for outdoor enthusiasts. From kayaking through mangrove tunnels to cycling along scenic trails, there are endless opportunities to embrace an active lifestyle. The Myakka River State Park, with its diverse wildlife and treetop canopy walkway, is a local favorite for nature lovers like myself.
Living in Sarasota, Florida, is like living in a perpetual vacation. It's a place where you wake up to the sound of waves, immerse yourself in art and culture, savor exquisite cuisine, and connect with a welcoming community. It's where the charm of small-town living meets the excitement of a coastal paradise. Sarasota is not just a place to visit; it's a place to call home, and I feel truly fortunate to have found my slice of paradise in this remarkable city.
The best time to visit Sarasota is during the spring or fall, when the weather is mild.
Sarasota is a popular tourist destination, so it's important to book your accommodations and activities in advance, especially if you're traveling during peak season.
Sarasota is a car-friendly city, but there is also a public bus system.
If you're planning on spending time on the beach, be sure to pack sunscreen, a hat, and sunglasses.
There are a variety of restaurants in Sarasota, from casual eateries to fine dining establishments.
Sarasota is a relatively safe city, but it's always a good idea to be aware of your surroundings and take precautions against petty theft.
Visit the Ringling: The Ringling is a sprawling estate that includes the John and Mable Ringling Museum of Art, the Ca' d'Zan mansion, the Circus Museum, and the Tibbals Learning Center. The museum houses a world-renowned collection of art, including works by Rubens, Van Dyck, and Velazquez. Ca' d'Zan is a Venetian-style palace that was once the home of John and Mable Ringling. The Circus Museum is a fascinating look at the history of the circus, and the Tibbals Learning Center offers a variety of educational programs for all ages.
Explore the Marie Selby Botanical Gardens: The Marie Selby Botanical Gardens are a beautiful oasis in the heart of Sarasota. The gardens feature a variety of tropical plants and flowers, as well as a butterfly house and a children's garden.
Visit Mote Marine Laboratory & Aquarium: Mote Marine Laboratory & Aquarium is a world-renowned research and education center dedicated to marine life. Visitors can learn about marine animals and their habitats, and see a variety of sea creatures up close, including sharks, dolphins, and sea turtles.
Take a walk around St. Armands Circle: St. Armands Circle is a charming shopping district with a variety of boutiques, art galleries, and restaurants. The circle is also a great place to people-watch and enjoy the Florida sunshine.
Relax on Siesta Key Beach: Siesta Key Beach is known for its white quartz sand, which is said to be the finest in the world. The beach is a great place to swim, sunbathe, and build sandcastles. Siesta Key Beach ranked 2nd in the U.S. and 14th in the world by TripAdvisor.
Catch a show at the Sarasota Opera: The Sarasota Opera is one of the leading opera companies in the United States. The opera season runs from October to May, and features a variety of productions, from classic operas to contemporary works.
Visit the Sarasota Museum of Art: The Sarasota Museum of Art features a collection of modern and contemporary art, as well as a variety of special exhibitions throughout the year.
Take a kayak tour of the mangrove tunnels: The mangrove tunnels are a unique ecosystem that is home to a variety of marine life. Kayak tours are a great way to explore the mangroves and learn more about this fascinating environment.
Visit the Myakka River State Park: Myakka River State Park is a large park that offers a variety of activities, including hiking, biking, canoeing, and camping. The park is also home to a variety of wildlife, including alligators, deer, and bald eagles. This is the only place in the world where you can walk through the treetops of a subtropical forest! Myakka Canopy Walkway is an 85-foot long boardwalk which is 25 feet above the ground. It allows visitors to spot wildlife and birds from this elevated position.
Explore Sarasota Restaurants: Sarasota, Florida is a foodie's paradise, with a diverse culinary scene that offers something to satisfy every palate. From fresh seafood to international cuisine, there are restaurants to suit every budget and taste. Click here to view a Google Search Results list for places to eat in Sarasota.
Explore our other Beaches: Although Siesta Key Beach gets most of the mentions, Sarasota is home to some of the most beautiful beaches in the world, including Coquina Beach, Turtle Beach, Lido Beach, and Crescent Beach. These beaches offer soft sand, clear water, and plenty of sunshine to enjoy.
Sarasota's public parks offer a vibrant tapestry of natural beauty and recreational opportunities, attracting residents and visitors alike. From the expansive Payne Park with its serene lakes and walking trails to the bayfront splendor of Bayfront Park, these green spaces provide a welcome escape. Selby Gardens beckons with its botanical wonders, showcasing exotic flora. Families delight in the playgrounds and picnic areas scattered throughout, fostering a sense of community. Fitness enthusiasts can be found jogging along the Legacy Trail or engaging in sports at Arlington Park. Sarasota's commitment to preserving green havens enhances the city's allure, promoting health, wellness, and a harmonious connection with nature.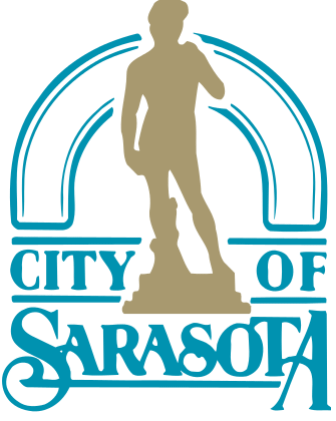 Below is our list of Sarasota area parks that we have content for, click any item to be taken to that page.
---
Disclosure: Some of the links on this page are Affiliate Links, meaning, at no additional cost to you, that we will earn a commission if you click through and make a purchase. So we would appreciate any click throughs, if you are inclined.
Note: All images on this page are the property of Just Traveling Thru, LLC unless otherwise noted.
Note: If you are interested in our European Travel Tips & Warnings, Click here. Or to take a look at our methods for Trip Planning click here.
To review any of our content, make suggestions and/or comments, please click the "Info" menu button at the top of this page. You will find our "Contact Us" link on that drop-down menu.