Image property of Sakhaa24 via Wikipedia Commons (CC BY-SA 4.0)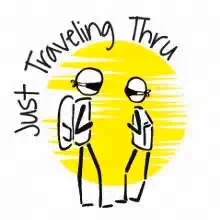 Useful Tips for Travel during the COVID Pandemic
We have utilized the following tips while we have been traveling, and feel that they are good ideas and useful tips.
Bring several masks and have them accessible wherever you go. They are always required on airplanes (and other public transportation) and can be required in indoor spaces and are frequently required in hotels, museums, stores, etc. As an example, you are required to wear a mask on the San Francisco Cable Car System.
Make sure you have comfortable masks. Wearing them on the plane for a long time can be hard on your ears so either bring different types or make sure you can wear your mask comfortably for many hours.
Check to see if the place you are visiting requires reservations. We went to Yosemite and it required reservations well in advance. We visited the aquarium in Monterey and that required us to go online and get reservations for a certain time as well. And also check the mask requirements, as they will generally be required while inside. Just as an example, the Muir Woods Park Store required masks to enter, but outside masks were not required.
We found that some things were less crowded than they would have been pre-covid. It's probably not something you can count on but it was startling to see how empty things were in downtown San Francisco for example.
Bring your COVID vaccination record. We were asked at the San Francisco Ghirardelli store for our vaccination cards before we were allowed entry into the store. It was the only time we were asked but we were happy that we brought our records with us.
Keep sterilizing your hands. When you are out you touch things constantly without realizing it. Be diligent to avoid issues. There are public hand sanitation machines just about everywhere you look and they are all free.
---
Disclosure: Some of the links on this page are Affiliate Links, meaning, at no additional cost to you, that we will earn a commission if you click through and make a purchase. So we would appreciate any click throughs, if you are inclined.
Note: All images on this page are the property of Just Traveling Thru, LLC unless otherwise noted.
Note: If you are interested in our European Tips & Warnings, Click here. Or perhaps our methods for Trip Planning Click here.
---
To review any of our content, make suggestions and/or comments, please click the "Info" menu button at the top of this page. You will find our "Contact Us" link on that drop-down menu.