Our list of Cruises
Below is the list of content for all of our Cruises we have taken, organized by Cruise destination & ship name. You may have noticed that this list is "slim" compared to all of our other trips - yes - we are not huge enthusiasts of cruising! Infrequently, we have taken a cruise to experience either a specific ship or a set of destinations that were of interest to us.
---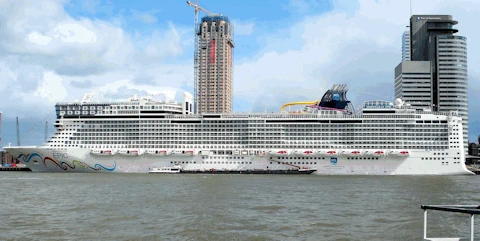 Norwegian Cruise Lines Epic
A 15 day cruise departing from Port Canaveral with port calls at; Ponta Delgada, Madeira, Cadiz, Malaga, Cartagena, Palma de Mallorca and Barcelona. The Norwegian Epic is a very comfortable ship, somewhat smaller than the Oasis of the Seas, but well equipped and very good restaurants. Our cabin was good sized with a balcony, so we were able to enjoy the cruise in a variety of ways. This ship has a very nice gym, you need to get there early, but it had all the equipment that we like to utilize.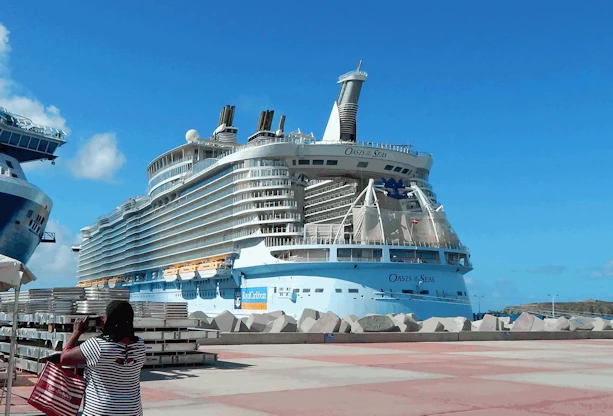 Royal Caribbean International Oasis of the Seas
This was a gift from us to our immediate family of a Christmas Cruise to islands in the Caribbean. Besides this amazing ship to enjoy, we stopped at Nassau on Paradise Island, St. Thomas in the U.S. Virgin Islands and St. Maarten before returning to Port Canaveral, Florida.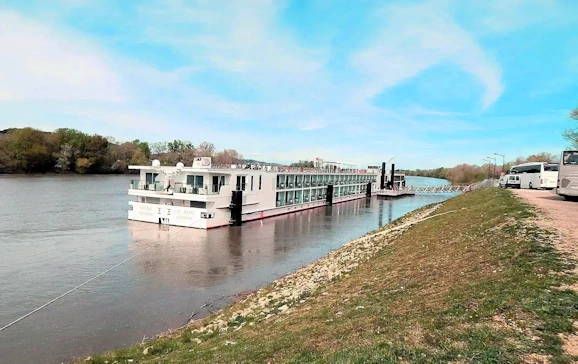 Viking River Cruise: Lyon & Provence
From Marseilles to Lyon on the River Rhone, with multiple stops at various locations, including; Avignon, Arles, Tournon-sur-Rhône, Vienne, Perouges and Lyon. A side trip to Châteauneuf-du-Pape and a winery visit where we learned how to do a "proper wine tasting".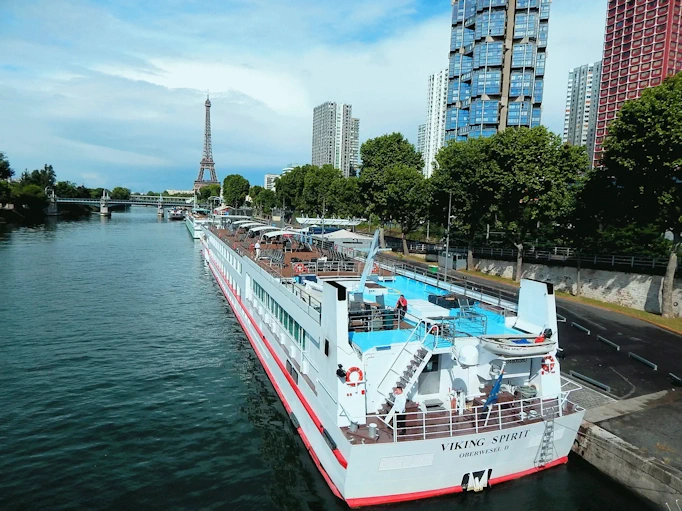 Viking River Cruise: Paris & the Heart of Normandy
We flew into Paris and boarded the ship near the Eiffel Tower. The Cruise started with a short trip to Vernon where we visited Monet's House & Garden, sailed onwards to Rouen where we explored and then took a bus trip to the WW2 Invasion Beaches. Departed Rouen, stopped at Les Andelys, and then on to a visit to Versailles and then back to Paris. Food & wine on the ship was excellent, and the weather cooperated the entire way, nothing but sunshine the entire trip.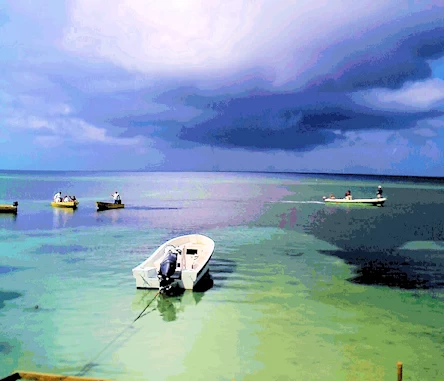 Western Caribbean Cruise on the Carnival Legend
From Tampa we sailed to Grand Cayman Island, Cozumel, Belize City, Roatan Island for a SCUBA dive, before we returned to Tampa. A lot of interesting adventures and a comfortable trip.
IMAGE CREDIT: Image is the property of Yankeesman312 via Wikimedia Commons using the Creative Commons CC BY-SA 4.0 license.

To review any of our content, make suggestions and/or comments, please click the "Info" menu button at the top of this page. You will find our "Contact Us" link on that drop-down menu.