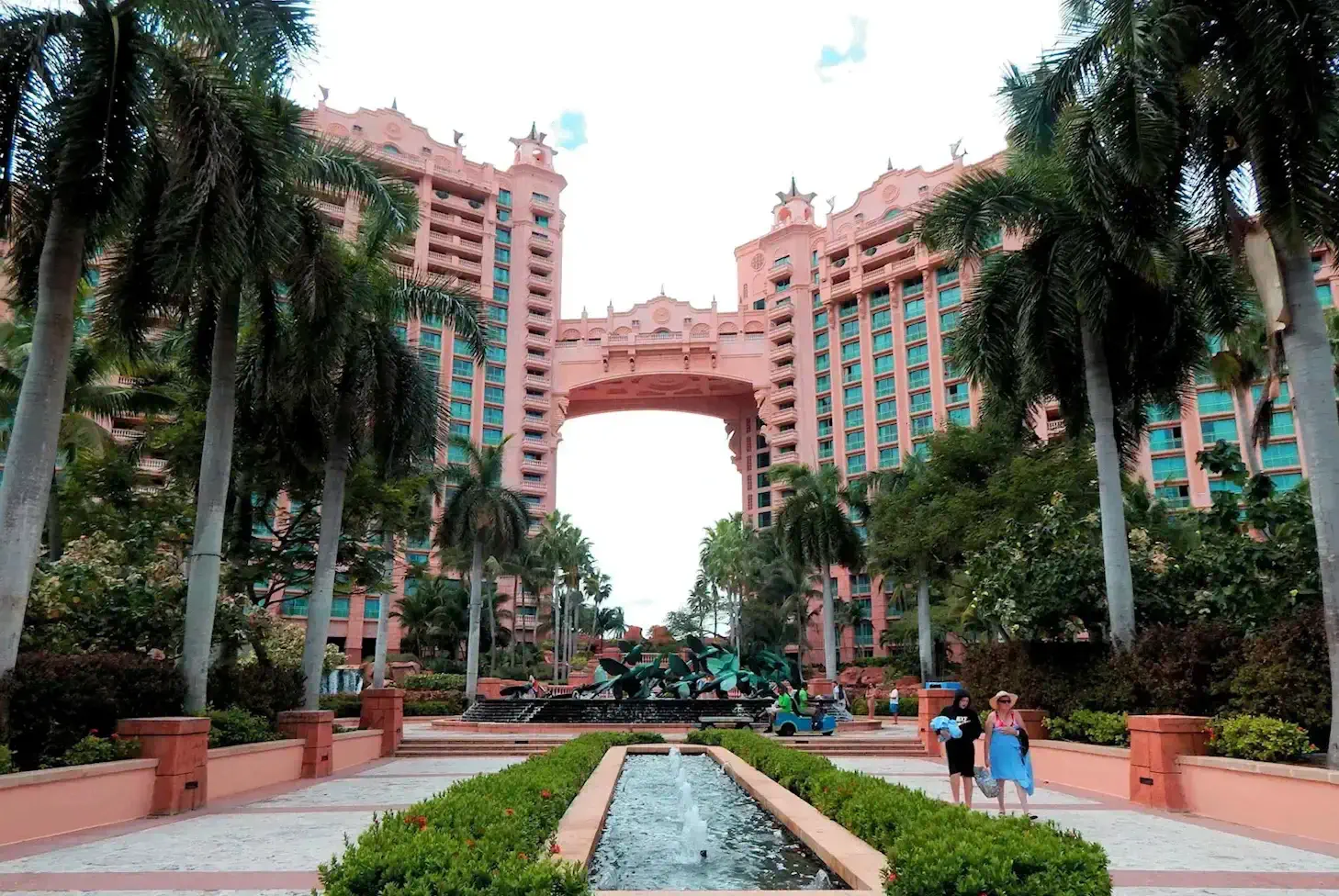 Paradise Island Bahamas
This was the first port of call on our family cruise aboard the "Oasis of the Seas" for Christmas 2018 (Click here to view that blog page). Paradise island, with an area of 685 acres, is located just off the shore of the city of Nassau, which is itself located on the northern edge of the island of New Providence. It is best known for the sprawling resort Atlantis with its extensive water park rides, pools, beach, restaurants, walk-in aquarium and casinos.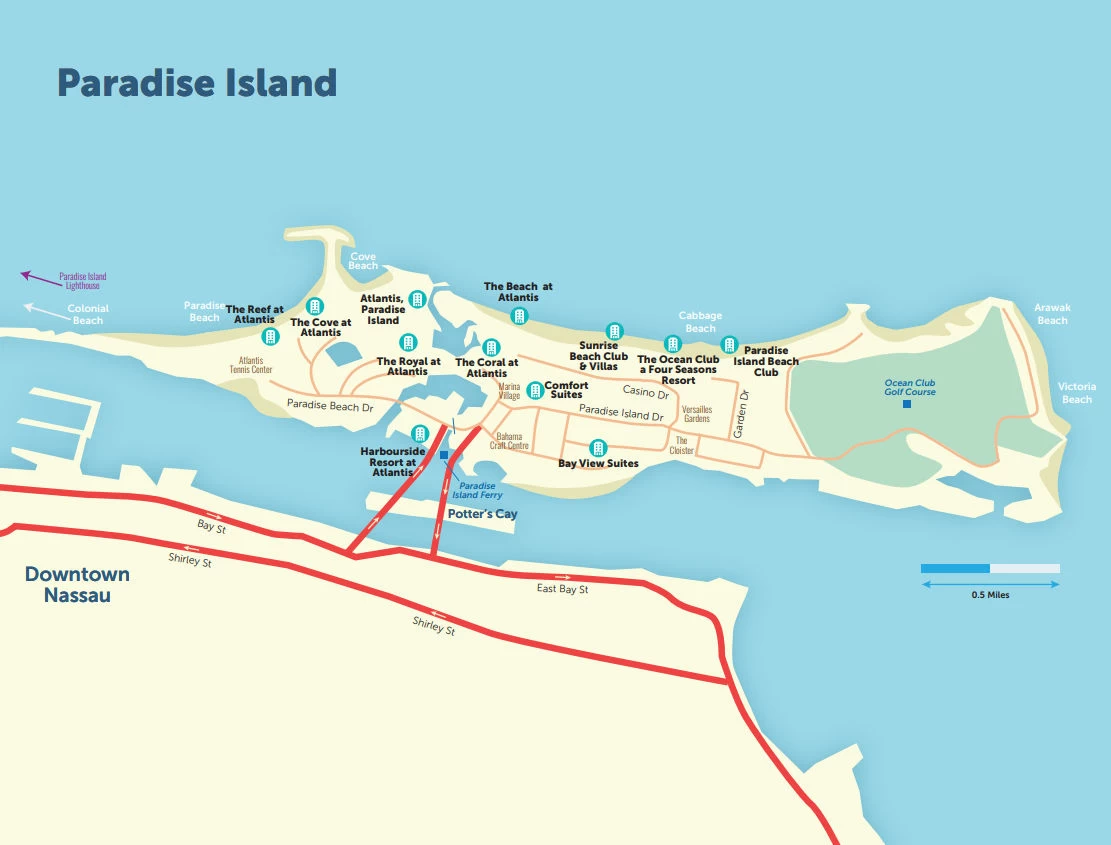 Image Property of Nassau Paradise Island
The "Oasis of the Seas" seven day cruise from Port Canaveral visited Nassau, St. Thomas (U.S. Virgin Islands) and St. Maarten. All visits were "day stops only", just enough time to do a quick island exploration, and an evening ship's departure.
At Nassau, we selected the excursion to the Atlantis Resort waterpark as it looked like the most fun thing to do, and it had been on our bucket list for a while. There were other excursion choices, but all of us were in the mood for a waterpark visit - so off we went.
This was a "ship's excursion" so they arranged for tour buses to transport everyone there. We got there too early, and had to wait for an hour for the waterpark rides to open.
The procedure the ship utilized to get everyone onto their tour buses, was that we were told to gather on the pier next to the ship, and then everyone headed to Atlantis was marched over to hop onto the tour buses. Atlantis is only a short ride away, and then we hiked through the resort to get back into the waterpark area.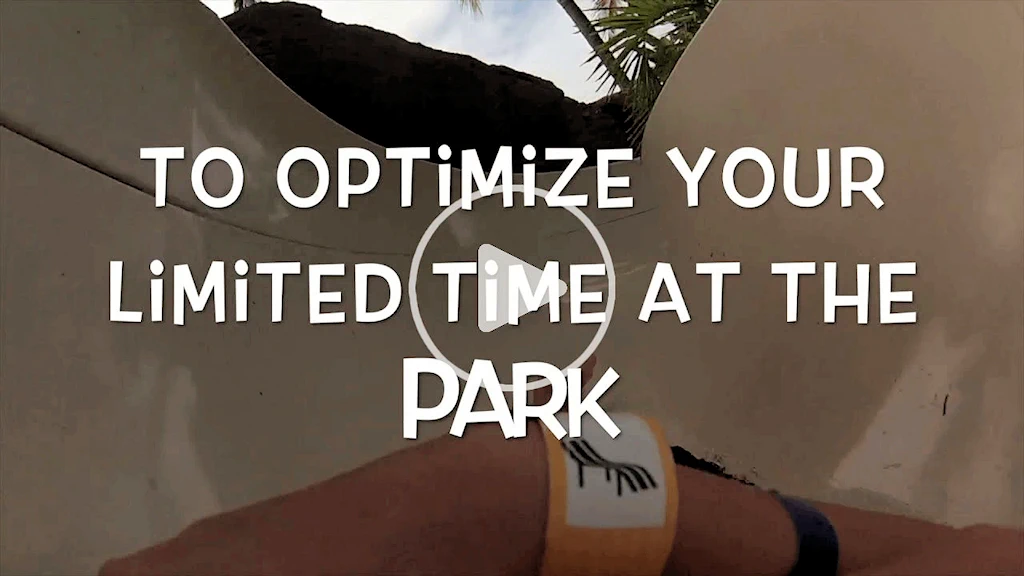 Jungle Slide
Video of the Atlantis Jungle Slide; This open air body slide doesn't have any unexpected drops making it a good choice for younger riders.
To review any of our content, make suggestions and/or comments, please click the "Info" menu button at the top of this page. You will find our "Contact Us" link on that drop-down menu.