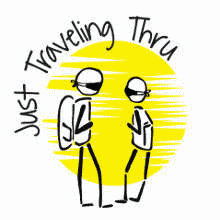 Norway in a Nutshell from Oslo
Fjords are formed when glaciers retreat from an area of land between mountains. Water fills the space creating deep narrow inlets. The larger inlets connect to the ocean and are filled with salt water. There are some fjords that are smaller that are connected to a large lake and filled with fresh water. Visiting fjords was on the top of our list for this trip and we chose to take the popular Norway in a Nutshell tour to experience both the beauty of the Norwegian countryside and to experience some Norwegian fjords first hand.
We have a friend who grew up in Norway and he told us that seeing the Norwegian countryside and fjords by car is an amazing way to get a more immersive experience if you have the time and don't mind driving. For our first trip to Norway which involved several other countries in three weeks time (click here to view our "Fjords, Windmills, Mountains & Lakes" trip overview page) we opted for the "touristy" option. We weren't disappointed and it allowed us to see the beauty there and to consider additional trips in the future. We found Bergen to be a beautiful city and a nice surprise on our last few days in Norway.
How long is the Norway in a Nutshell tour?
The Norway in a nutshell tour can be done in one long day or two days or more. The Norway in a Nutshell itinerary is flexible and allows you to book the transportation that will get you from place to place. Once you've booked transportation you are essentially executing the Norway in a Nutshell tour on your own.
Where does the Norway in a Nutshell tour start?
You can start from Oslo or Bergen, Voss, Geilo or Flam. We started our tour in Oslo and ended in Bergen and opted to do it all in one day.
Where can you book the Norway in a Nutshell tour?
We booked our tour in
advance online
.
Was Norway in a Nutshell worth it?
Absolutely! The tour allowed us to see and experience the natural beauty of Norway all in a day. We spent the day with our jaws wide open in awe. We highly recommend it for first time visitors. In addition, we found both Oslo and Bergen to be delightful cities worth more in depth visits.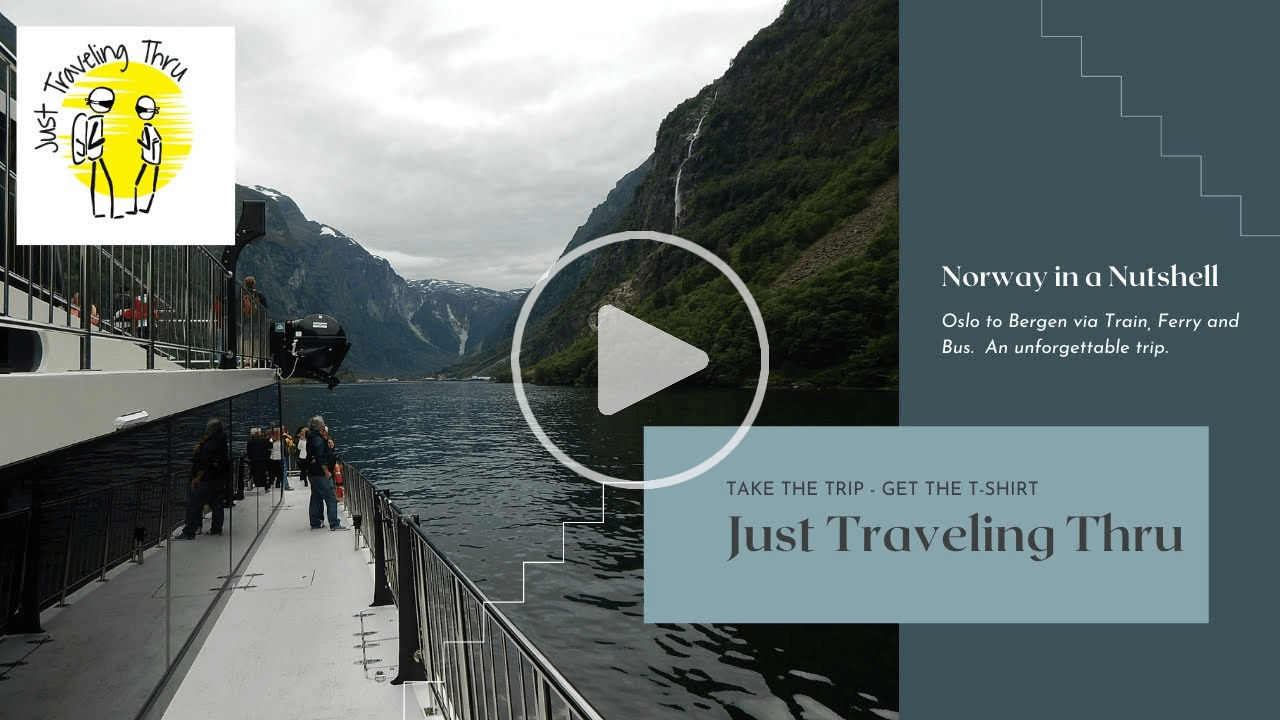 Norway in a Nutshell: We put together a short video of our tour. It gives you a sense of what we experienced during the day. Make sure to watch the video to the end if you want to get a sense of the serenity of the fjords. When we watch the video it takes us back to that moment in time….serene and beautiful.
This video is the property of Just Traveling Thru, LLC.
Or click here to subscribe to our Youtube Channel.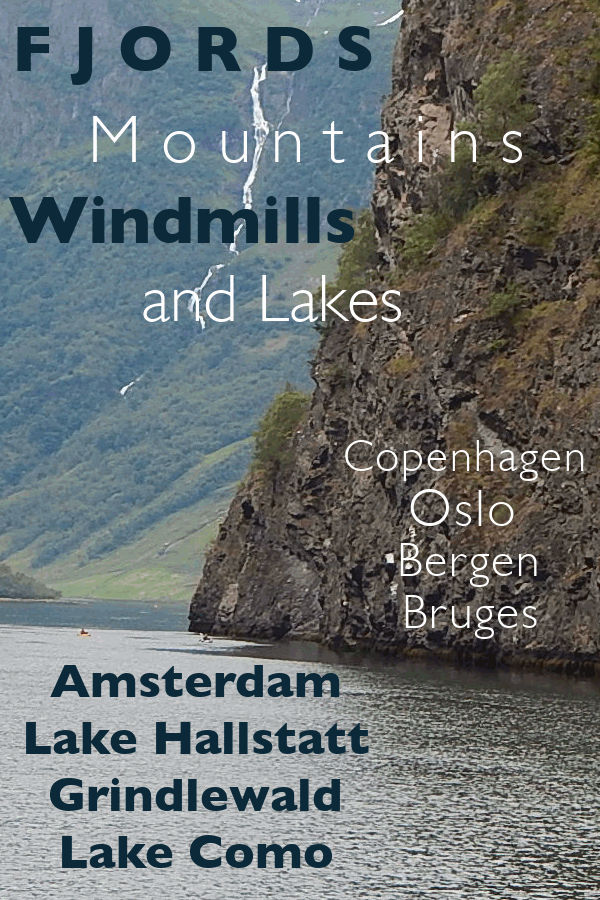 The journey took us on a train from Oslo to Myrdal where we switched to the Flam railway which took us to Flam where we boarded a Fjord cruise. The cruise took us across Nærøyfjorden and Aurlandsfjorden and the Nærøydalen valley (a UNESCO World Heritage Site). We disembarked at Gudvangen where we took a bus to Voss and from Voss we boarded a train to Bergen. It all sounds a bit overwhelming but with the way the tours work it's not as overwhelming as it sounds. There will be plenty of people doing the same thing as you and plenty of opportunities for getting information.
Click the above Google Map link to view an interactive map.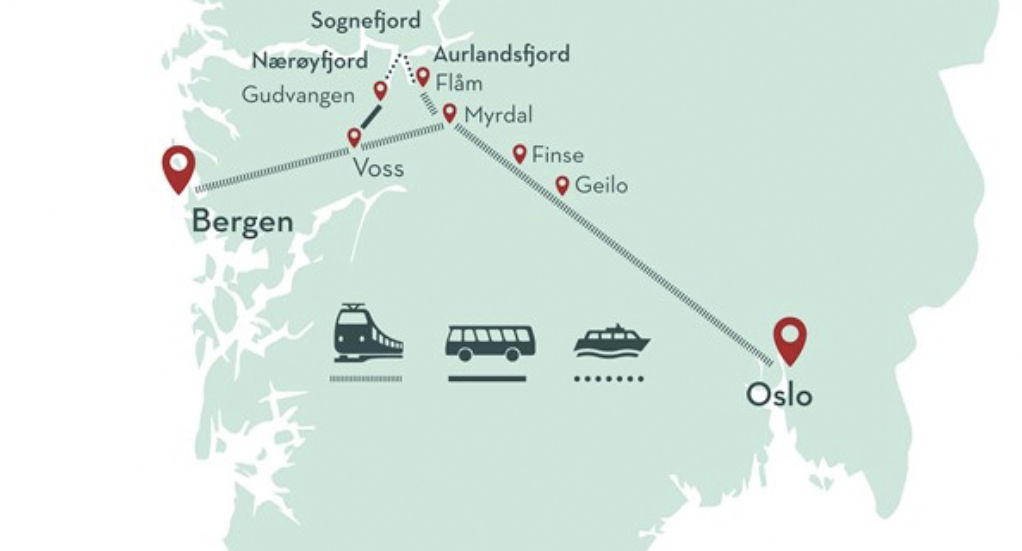 Myrdal Train Station
The Train on the left was the one we rode from Oslo and the right-side tracks were where the Flam Train arrived. We only had to wait perhaps 10 minutes for the Flam Train. One big reason for the train change, is that Flam is at sea level and Myrdal is 2,844.5 feet above sea level. Flam is only 20 kilometers from Myrdal, but the train route gradient is 5.5%.
Waiting for the Flam train
We were excited about going down the hill to the fjord below. There were hikers who rode with us to Myrdal, and they hiked down the hill to Flam. The hiking trail was slightly longer than the train route at 13 miles and is ranked as an easy route.
Kjosfossen Waterfall
Kjosfossen is a 93 meter tall hourglass-shaped waterfall that is sourced by the Reinunga Lake (Reinungavatnet) near the highland station at Myrdal.
As the Flam train descended into the fjord valley, it went past some spectacular scenery. As you can see in these images, this water fall was absolutely blasting down that hill, spraying everyone on the viewing platform, as it descended down the mountain!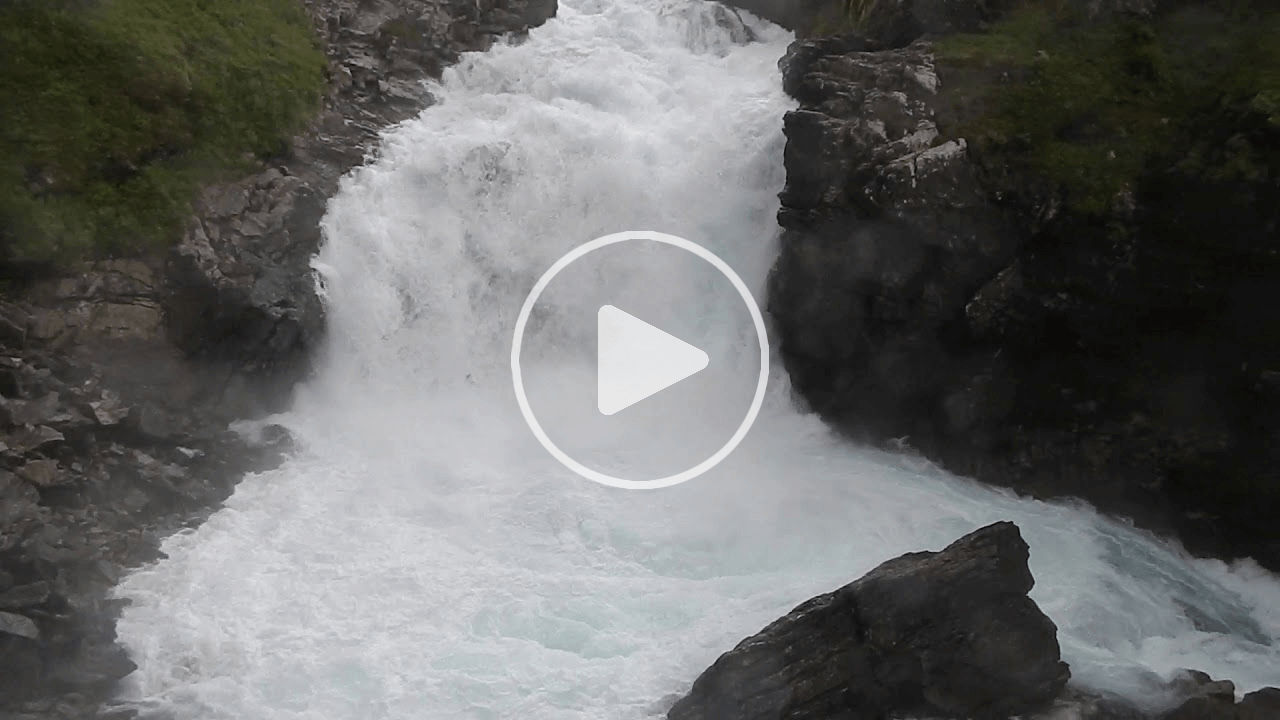 Kjosfossen Waterfall Video
This is a short video we took of the waterfall. I cannot begin to describe how powerful that spray was as it bounced off the rocks towards us on the viewing platform. Did I fail to mention how loud it was too?
NOTE: Click the image to start the video - and - please note that this video is the property of Just Traveling Thru, LLC.
Or click here to subscribe to our Youtube Channel.
The majority of the train route descent was very steep with some grades of 12 to 15 percent! The train stops at this particular waterfall, to allow everyone to exit the train and take pics or videos.
Flam Harbor is 205 kilometers from the Ocean
This cruise ship had come into the Aurlandsfjord from the North Atlantic on the Sognefjord. Aurlandsfjord is a 29 kilometre (18 mi) long fjord branch off of the main Sognefjorden, Norway's longest fjord. The Aurlandsfjord is deep and narrow, reaching a depth of about 962 metres (3,156 ft), and its width is generally less than 2 kilometres (1.2 miles) wide.
There are a number of Cruise Companies that offer cruises that stop in Flam, including; Royal Caribbean, Viking, Cruise Norway, Princess Cruises, etc. This is not a complete list, but you get the idea use Google to read further - or click here to view the 2019 list.
The Aurlandsfjord
We departed Flam, and were now motoring along the Sognefjord to Gudvangen. The catamaran sailed up along the Aurlandsfjord and then turned left into the Nærøyfjord to Guidvangen.
The Aurlandsfjord is deep and narrow, reaching a depth of about 962 metres (3,156 ft) below sea level, and its width is generally less than 2 kilometres (1.2 mi) wide. About 11 kilometers (6.8 mi) south of the mouth of the Aurlandsfjord, the Nærøyfjord branches off from it to the west.
The Nærøyfjord
We were actually scheduled to depart on a later boat, but there was room on this boat and we wanted to get to Bergen before midnight!
TIP: Pay attention to the departure time of your boat ride to Gudvangen, there are boats departing hourly from Flam but you may find that your tickets call for a longer delay in Flam to provide you with time to shop, etc. We changed our departure to an earlier boat because we wanted to arrive in Bergen earlier. Your requirements may be different.
The Nærøyfjord was also used as an inspiration for Arendelle in the Disney Movie "Frozen".
Catamaran Ferry Starboard Side
This was the catamaran ferry that we used to travel from Flam to Gudvangen. It was a comfortable ride due to the twin hulls, and the interior was equipped with comfortable seats.
Because the catamaran had tall wide windows, the view inside of the areas we passed through was excellent.
Catamaran Ferry Port Side
In this picture, the ferry boat was in the Sognefjord which eventually connects to the North Atlantic. Our ferry took a left turn into the Nærøyfjord to reach Gudvangen. The Nærøyfjorden is one of the narrowest fjords in Europe and is included on UNESCO's World Heritage List.
When we arrived at Gudvangen, we boarded a tour bus that took us to the train station in Voss, Norway.
Gudvangen Arrival
The village in the distance in Gudvangen, and this is what the view looks like as the ferry pulls in coming from Flam. The mountains the ferry boat passed as we motored through the Nærøyfjord are beautiful aren't they?
NOTE:
This image is the property of
mcxurxo
via Wikivoyage
Stalheimskleiva - Steepest Road in Northern Europe
Our bus journey took us down the steep and spectacular hairpin bends of Stalheimskleiva (the steepest road in Northern Europe). The road has 13 steep (up to 20%) turns. During the bus trip we enjoyed the wonderful views of the Stalheimsfossen and Sivlefossen waterfalls before the journey continued to Voss, where got onboard a train to Bergen.
NOTE: This picture is the property of TommyG via Wikimedia Commons

Visit our Instagram Page
---
Disclosure: Some of the links on this page are Affiliate Links, meaning, at no additional cost to you, that we will earn a commission if you click through and make a purchase. So we would appreciate any click throughs, if you are inclined.
Note: All images on this page are the property of Just Traveling Thru, LLC unless otherwise noted.
Note: If you are interested in our European Travel Tips & Warnings, Click here. Or to take a look at our methods for Trip Planning click here.

To view our entire set of images from 2017 Flam Norway Visit, click here
---
To review any of our content, make suggestions and/or comments, please click the "Info" menu button at the top of this page. You will find our "Contact Us" link on that drop-down menu.