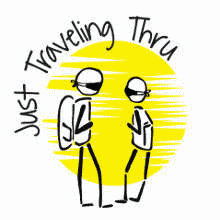 Acadia National Park, ME
We have visited Acadia National Park on several occasions, and prefer to stay in the Bar Harbor area due to it's scenic harbor and numerous accomodations & restaurants. Most of the imagery on this page came from a 2018 trip we made to Maine ( click here to view that page) with some additional imagery from a trip here in 2021 ( click here to view that page).
Interesting facts about Acadia National Park / Where is it? Map
10,000 Acres of Acadia Caught Fire
Acadia National Park, ME
Image # 1 (left side) is a view of Eagle Lake as our Acadia National Park tour bus made it's way up Cadillac Mountain.
Image # 2 (right side) is a view from the summit of Cadillac Mountain, looking at the Atlantic Ocean in the distance. It was somewhat hazy that day, otherwise the view would have been amazing, due to our height.
Acadia National Park, ME
Image # 1 (left side) is a view from the summit of Cadillac Mountain, looking down at Bar Harbor in the distance. The little island on the right is "Sutton Island" and the larger island to the left is "Little Cranberry Island".
Image # 2 (right side) is one of our "selfies" before re-boarding the Tour Bus.
Acadia National Park Geography
The coastline geography & composition varies, but in this area, it was all granite with cliffs. Image # 1 (left side) is the area just above Thunder Hole.
Image # 2 (right side) shows Thunder Hole and it's small cave, which has been carved out by the ocean waves. At certain tide levels, when the waves surge into the hole strongly, it makes a "booming noise" that acquired the name "Thunder Hole".
Thunder Hole Cave
These images are a view of the cave & surrounding area, this was not a heavy surf day so the sound that the water makes as it slams into the cave was not present when we were there.
We had previously visited Bar Harbor in 2018 (click here to view that trip page), and felt as though we did not get enough of a visit on that first trip, and so we determined that one more visit would allow us to explore more of that area. Besides our desire to see more of Bar Harbor and the surrounding area, was a desire to sample the seafood that is found everywhere there.
Bar Harbor is situated on Mount Desert Island overlooking Frenchman's Bay. The streets are lined with shops and restaurants overlooking the harbor. There is no shortage of seafood and all things blueberry. New Englanders love their ice cream and there are numerous ice cream shops. You can even find lobster ice cream which didn't sound good to us at all but seems to be a popular choice.
Bar Harbor is essentially the gateway to Acadia National Park where you will find some key sites including Cadillac Mountain (the highest point on the eastern seaboard), Thunder Hole and Jordan Pond, complete with a restaurant serving, among other things, New England style popovers. In addition to these key tourist attractions the park contains numerous hiking trails, vistas of Maine's famous rocky coastline and quaint scenic harbors.
NOTE: Image is the property of the Bar Harbor, ME Wiki page via Creative Commons.
Thunder Hole
This is a naturally formed inlet caused by the repeated erosion of ocean waves. At the end of the inlet is a small cavern. When crashing waves from the ocean travel down the inlet and into the cavern, air and water are forced out.
Click this image (left) to view our Video, or you could also click here to view this video on YouTube. Please note that our video does not contain the amazing "thunder wave sound" as the wave conditions have to be stronger in order to create the amazing sound one can hear there.
Click here to view a YouTube Search results list for "Thunder Hole Acadia National Park Sound".
Image Gallery:
Click here
to see all our images from Bar Harbor, ME.
Sand Beach is a scenic beach that sits between a rocky shore area and the mountains. It's quite surprising to see a sand beach here rather than a rocky one. In fact, the beach reminded us of Makena beach on the Hawaiian island of Maui which is also located between a rocky shoreline and the mountains. Great head trail is a trail that you can take to climb above the beach and capture some beautiful views.
Sand Beach is also where you can pick up the Ocean Path trail which follows the coastline over to the Thunder Hole area. Since Terry was still recovering from his hip replacement surgery and the Arethusa Falls trail hike we didn't walk the entire 1.7 mile trail but we were able to park at various areas along the road which is a one way loop around the park. We arrived later in the afternoon which seemed to be a good choice as we were able to snag parking spots fairly easily.
NOTE: Parking is limited here and what there is gets used quickly on nice days. If you plan to go here, you should go early in the day, or all the parking will be occupied. The Park Service does not allow parking except for designated parking lots and specific road side areas, other areas are blocked by large stones.
There are restrooms adjacent to the main parking lot. Bear in mind that parking is limited here, and you will not find a parking spot on a nice day unless you get here early.
Schoodic point is also part of Acadia National Park but is located on Schoodic Peninsula. It's only just over 4 miles from Bar Harbor as the crow flies but it is 45.4 miles by car. Since it was very crowded in Acadia in early August when we were there, we decided that exploring Schoodic point would be a good alternative. The rock formations and views of the coastline did not disappoint us. We meandered for well over an hour taking in the sites. It is a great spot for a picnic. There aren't many places to stop for a bite so bringing a picnic lunch might be your best choice.
---
Disclosure: Some of the links on this page are Affiliate Links, meaning, at no additional cost to you, that we will earn a commission if you click through and make a purchase. So we would appreciate any click throughs, if you are inclined.
Note: All images on this page are the property of Just Traveling Thru, LLC unless otherwise noted.
Note: If you are interested in our European Tips & Warnings, Click here. Or to take a look at our methods for Trip Planning click here.

To view our entire set of images from our 2018 New England Trip, click here

To view our entire set of images from our 2021 Bar Harbor, ME Trip, click here
To review any of our content, make suggestions and/or comments, please click the "Info" menu button at the top of this page. You will find our "Contact Us" link on that drop-down menu.