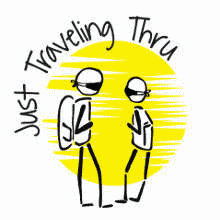 Piazza della Cisterna of San Gimignano
This Piazza (image above), entered from Via San Giovanni, is the main square of the town. It is triangular in shape and is surrounded by medieval houses of different dates, among them some fine examples of Romanesque and Gothic palazzos. At the centre of the piazza stands a well which was the main source of water for the town's residents. The structure dates from 1346. Although much of it has been renewed in the late 20th century, parts of the paving date from the 13th century.

Only a 42 kilometer drive from Siena (via Raccordo Autostradale Firenze & SR68/SP44). We had read about this area and Castel San Gimignano during our Italy trip research phase, and decided that since it was on the way to Livorno, that this would be a good place to visit to break up the drive.
Some Facts about San Gimignano
First Views of San Gimignano
These are the kinds of views of the village that we got as we drove up on the Italian SP1 highway (Via San Gimignano), surrounded by miles of lush agriculture, trees and a surprising lack of traffic.
It is only a 55 kilometer drive from Siena to San Gimignano, but the route was so scenic & traffic free, that it did not feel like we had driven very far at all.
Exploration of San Gimignano
It is a small walled medieval hill town in the province of Siena, Tuscany, north-central Italy. Known as the Town of Fine Towers, San Gimignano is famous for its medieval architecture, unique in the preservation of about a dozen of its tower houses, which, with its hilltop setting and encircling walls, form an unforgettable skyline.
Living Museum
Since San Gimignano is somewhat of a "living museum", the streets are narrow and cobble stoned as originally constructed. Within the walls, the well-preserved buildings include notable examples of both Romanesque and Gothic architecture, with outstanding examples of secular buildings as well as churches. The Palazzo Comunale, the Collegiate Church and Church of Sant' Agostino contain frescos, including cycles dating from the 14th and 15th centuries.
San Gimignano is mostly pedestrian-only, so no need for dodging cars or buses! However it should be noted that walking on cobblestone can be very tiring if you do not have good shoes on!
Collegiate Church of San Gimignano
It is a Roman Catholic collegiate church and minor basilica situated in the Piazza del Duomo at the town's heart.
The church is famous for its fresco cycles which include works by Domenico Ghirlandaio, Benozzo Gozzoli, Taddeo di Bartolo, Lippo Memmi and Bartolo di Fredi. The basilica is located within the UNESCO World Heritage Site of the "Historic Centre of San Gimignano", with its frescos being described by UNESCO as "works of outstanding beauty".
San Gimignano Town Hall
The town hall building is immediately to the left of the Collegiate Church (the Duomo). San Gimignano is headed by a mayor (sindaco) assisted by a legislative body, the consiglio comunale, and an executive body, the giunta comunale.
Since 1995 the mayor and members of the consiglio comunale are directly elected together by resident citizens, while from 1945 to 1995 the mayor was chosen by the legislative body.
---
Disclosure: Some of the links on this page are Affiliate Links, meaning, at no additional cost to you, that we will earn a commission if you click through and make a purchase. So we would appreciate any click throughs, if you are inclined.
Note: All images on this page are the property of Just Traveling Thru, LLC unless otherwise noted.
Note: If you are interested in our European Travel Tips & Warnings, Click here. Or to take a look at our methods for Trip Planning click here.

To view our entire set of images from San Gimignano, click here
---
To review any of our content, make suggestions and/or comments, please click the "Info" menu button at the top of this page. You will find our "Contact Us" link on that drop-down menu.