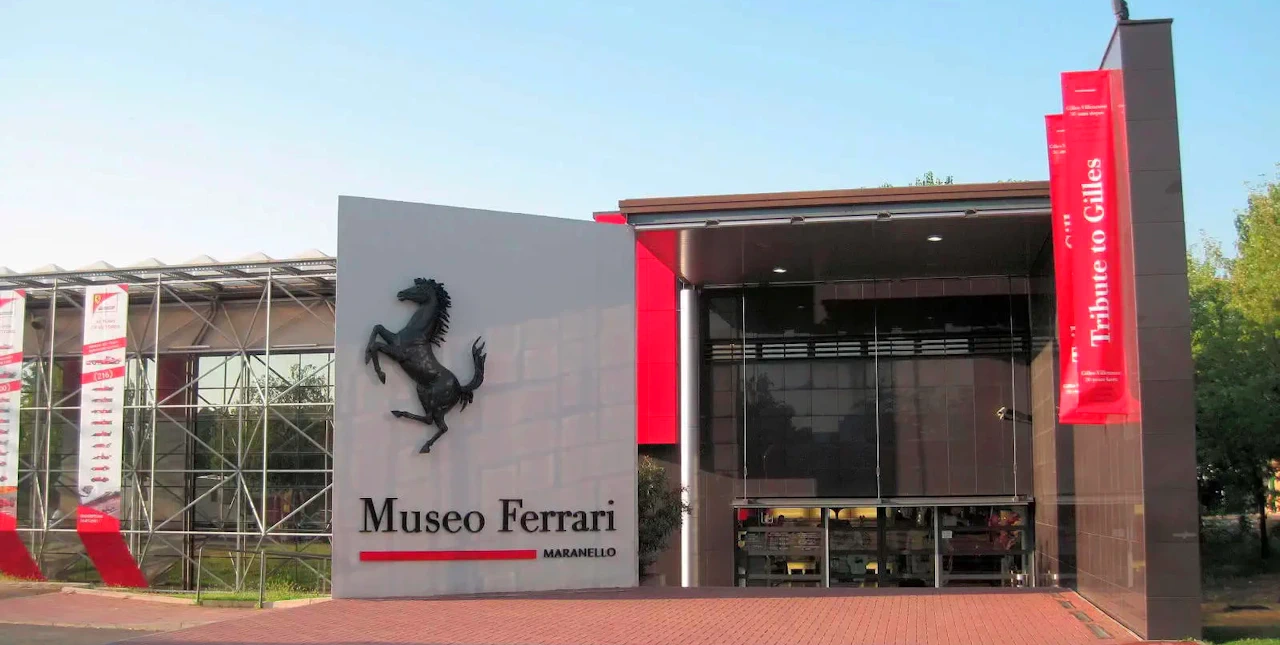 Maranello, Italy
This was a day trip we made from Florence - over the Apennine Mountains, through Bologna and finally Maranello. Beautiful drive, great weather and high expectations about visiting "Ferrari City".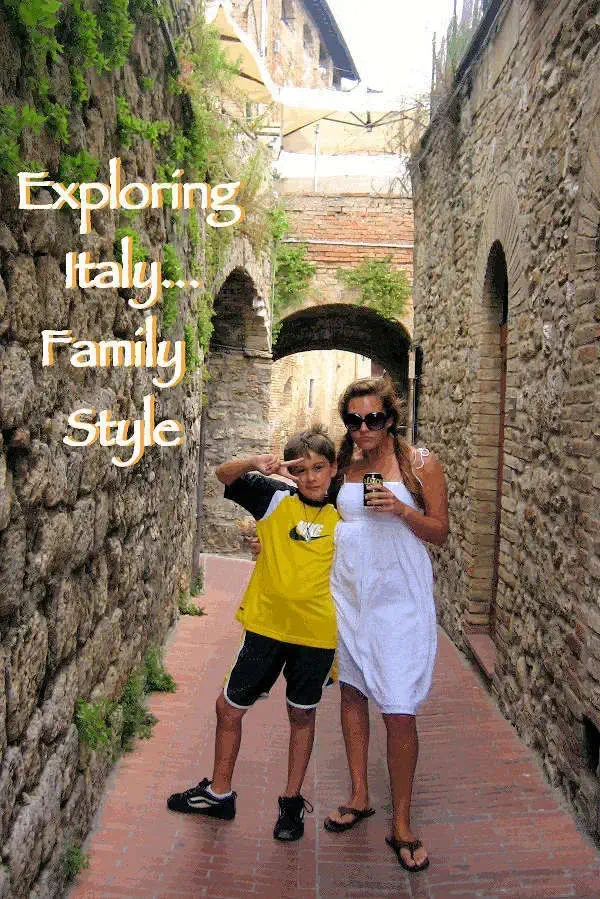 Since we were already in Florence, a drive north across the Appennine Mountains to Maranello, Italy to visit the Ferrari Factory seemed like a fantastic idea. We decided to drive the A1/E45 route which resulted in a 140 kilometer trek (one way, 173.984 miles round trip).
The drive through the mountains was spectacular, but then the navigation to get from the Autostrada to Maranello was a challenge (think country roads & no signs), but well worth it.
We exited the Italian E45 at the SP623 south exit, and then exited the SP623 onto the SP16/SP467 - which takes several left & right jogs on its way to Maranello. In the time frame that we were there (2007) the road signs were infrequent, so we navigated by paper map and our Tom-Tom device and eventually got to the village of Maranello.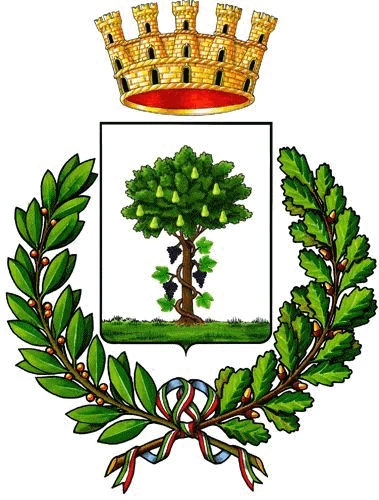 Ferrari in Maranello
When we arrived at the Ferrari Factory in Maranello, we had expected to be able to find a place where we could acquire tickets to a "factory tour". However, we immediately found out from security personnel that this was possible only if you were a current Ferrari owner, or you were awaiting delivery of one you had purchased - or - if you were a prior owner. In other words, no public access. The security people were kind enough to suggest that we ought to visit the Ferrari Museum (image # 1).
Post Note: Since our trip to Maranello, Ferrari now offers a Factory Tour via a tour bus. Visitors are not allowed to depart the bus, and no imagery or video is allowed. Click here to go to their tour web page.
Although we at first thought that this Museum was somewhat of a "consolation prize" it turned out to be entertaining, informative and we got to see a large number of Ferrari race & street cars. The Museum has quite a few exhibits, combined with documentation regarding each vehicle.
Click here to go to the Ferrari Museum (Maranello) Website.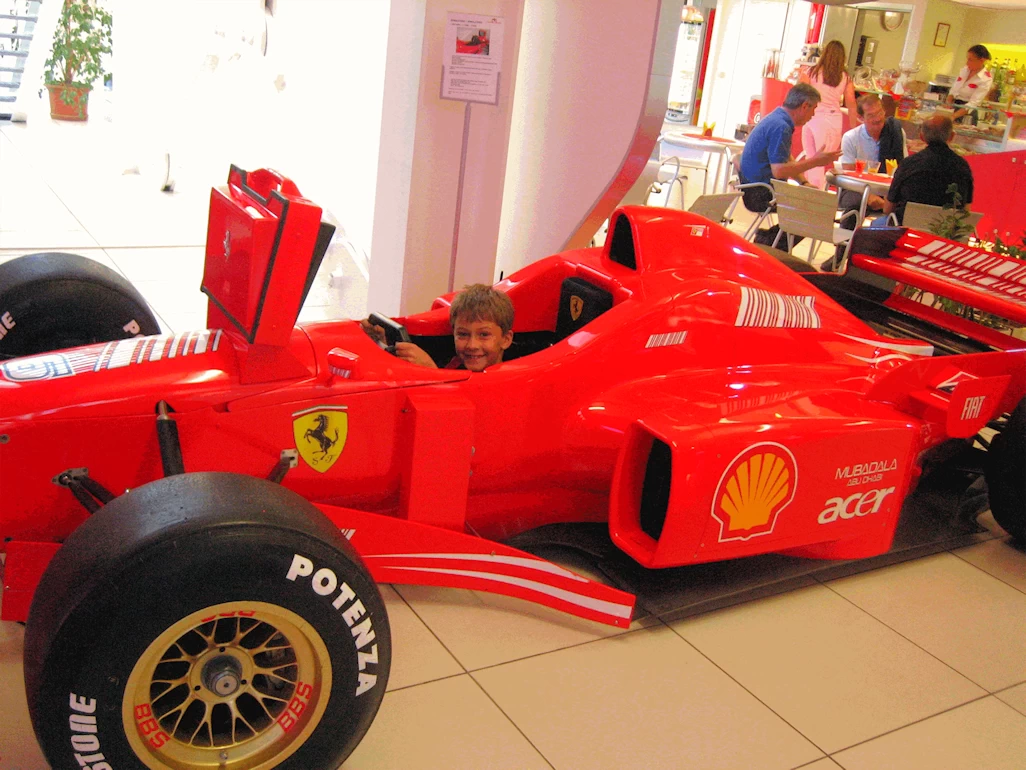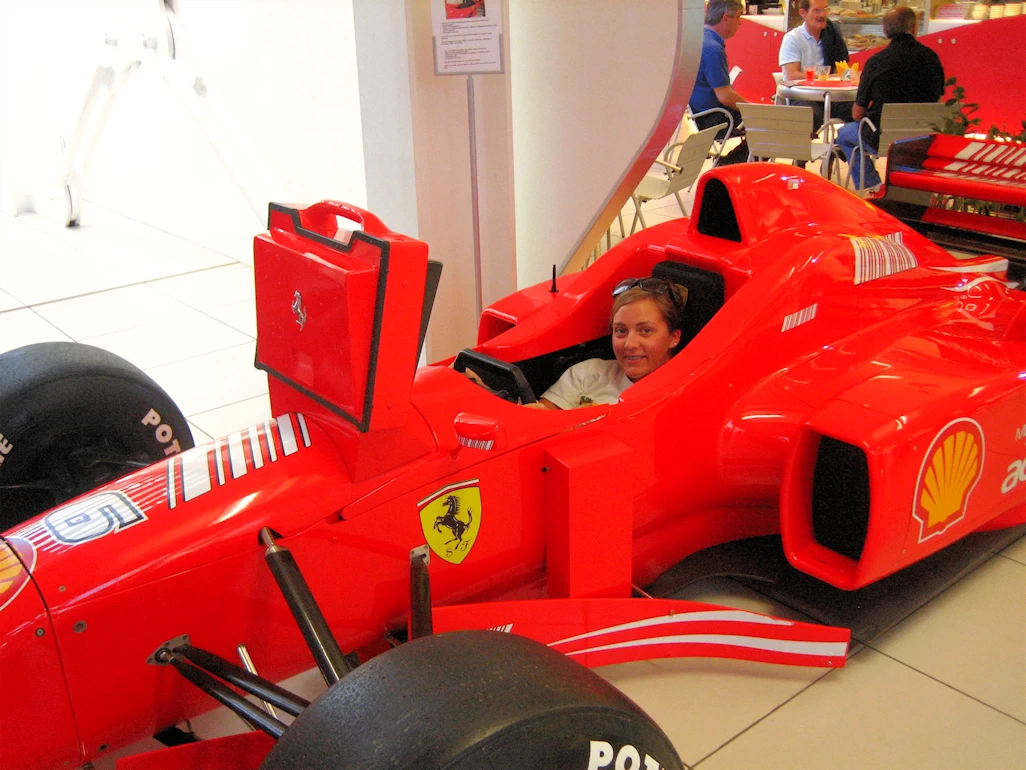 Ferrari Museum Exhibits
The Ferrari Museum was located only a block away, and it is populated with almost every race car Ferrari ever raced, as well as just about every street car that Ferrari ever produced.
As the museum was also on the way to the Ferrari Test Track, and since it also had a deli, we decided to head over there and make the best of being in Maranello.
Everybody got a chance to sit in any of the Ferrari race cars in the exhibit. They did not allow people to climb into any of the "street cars". These are all legendary race cars and are famous for various reasons, including winning Formula One Championship the year they were active.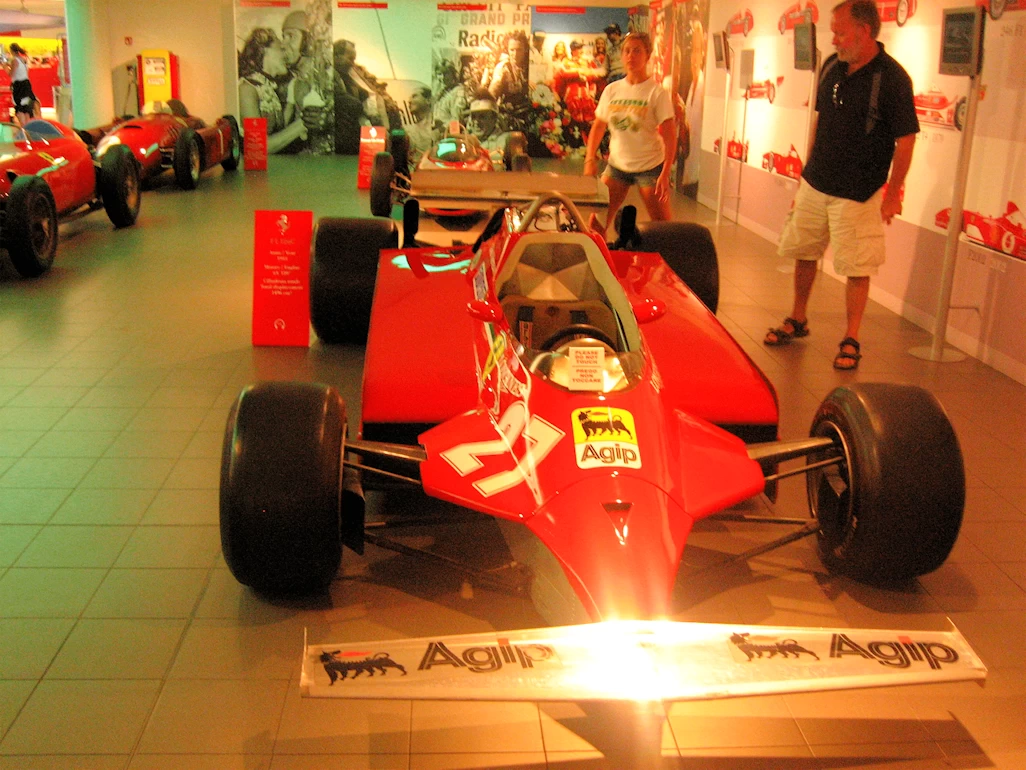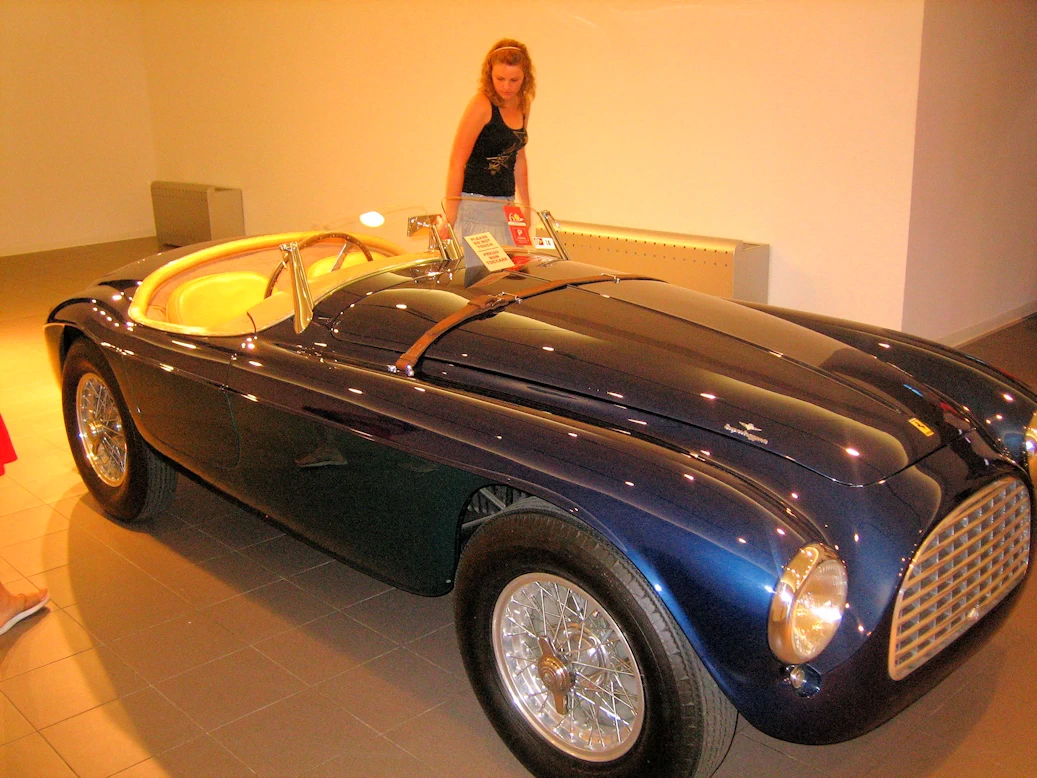 Ferrari Museum Exhibits
Each of the modern era race cars Ferrari had constructed was present in the Museum. They vary what is exhibited from time to time, adding cars as they develop new models, etc.
Image # 1 (left) is the legendary #27 Formula 1 race car driven by Gilles Villeneuve. Image # 2 (right) is the Ferrari 155 a rare 1950's era car.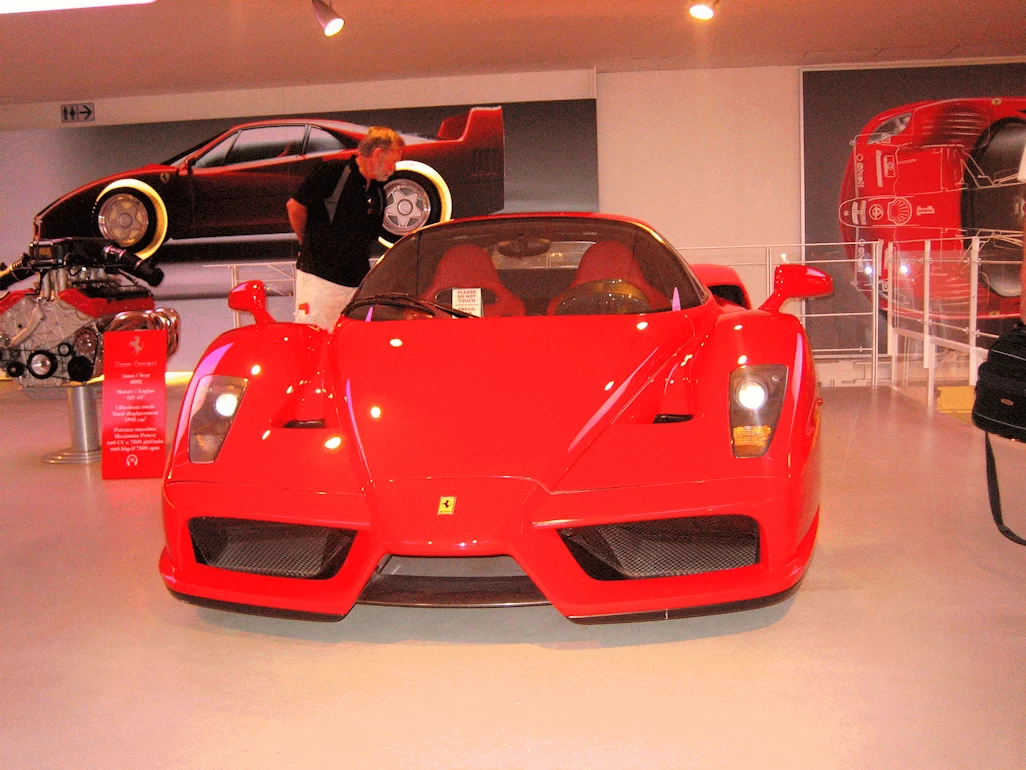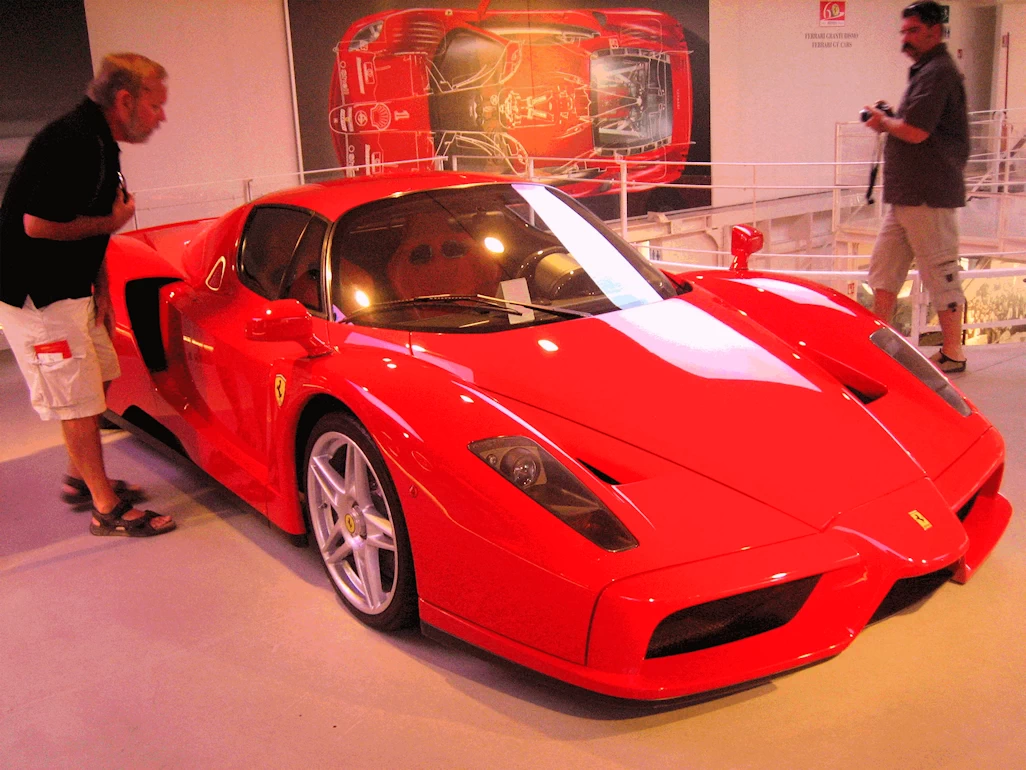 Ferrari F-40 Exhibit
Perhaps one of the most famous street cars Ferrari ever produced! This Ferrari F40 (Type F120) is a mid-engine, rear-wheel drive sports car built from 1987 to 1992, with the LM and GTE race car versions continuing production until 1994 and 1996 respectively. As the successor to the 288 GTO, it was designed to celebrate Ferrari's 40th anniversary and was the last Ferrari automobile personally approved by Enzo Ferrari. At the time it was Ferrari's fastest, most powerful, and most expensive car for sale.
The F-40 is beautiful from any angle! The F-40 debuted with a planned production total of 400 units and a factory suggested retail price of approximately US$400,000 (5-fold the price of its predecessor, the 288 GTO) in 1987 ($900,000 today). One of those that belonged to the Formula One driver Nigel Mansell was sold for the then record of £1 million in 1990, a record that stood into the 2010s. A total of 1,311 cars were manufactured with 213 units destined for the United States.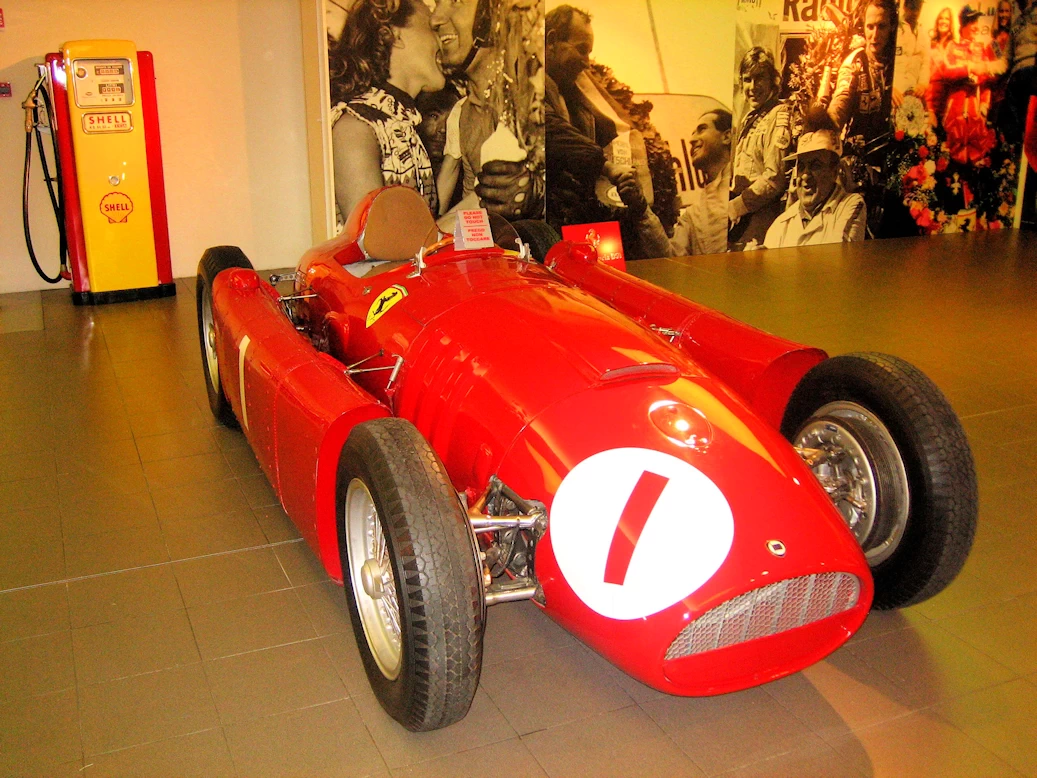 1956 Lancia Ferrari D50
The Lancia D50 was a Formula One racing car designed by Vittorio Jano for Lancia in 1954. The car's design made use of many innovative features, such as the use of the engine as a stressed chassis member, the off-centre positioning of the engine to allow a lower overall height, and pannier fuel cells for better weight distribution and aerodynamics. Six of the cars were built, and two of them are displayed in Italian museums.
The D50 made its race debut toward the end of the 1954 Formula One season in the hands of two-time World Champion, Italian driver Alberto Ascari. In his very first event Ascari took both pole position in qualifying and fastest race lap, although his car's clutch failed after only ten laps.
Click here to go to the Ferrari Museum (Maranello) Website. The Museum has gone through several upgrades since we were there, and there are even more cars to be seen now.
---
Disclosure: Some of the links on this page are Affiliate Links, meaning, at no additional cost to you, that we will earn a commission if you click through and make a purchase. So we would appreciate any click throughs, if you are inclined.
Note: All images on this page are the property of Just Traveling Thru, LLC unless otherwise noted.
Note: If you are interested in our European Travel Tips & Warnings, Click here. Or to take a look at our methods for Trip Planning click here.
To review any of our content, make suggestions and/or comments, please click the "Info" menu button at the top of this page. You will find our "Contact Us" link on that drop-down menu.