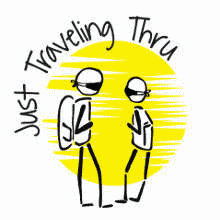 Exploring Siena & Monteriggioni
Siena is a city in Tuscany, Italy and it is the capital of the province of Siena. The historic centre of Siena has been declared by UNESCO as a World Heritage Site. It is one of Italy's most visited tourist attractions, with over 163,000 international arrivals in 2008. Siena is famous for its cuisine, art, museums, medieval cityscape and the Palio, a horse race ('Palio di Siena') held twice a year. During our pre-trip research, we had read about this horse race and since the race would be held while we were in Florence, we knew that we had to schedule a day trip to Siena to see this famous race.

Siena is not easy to navigate in, if you do not have cellular service there, get yourself some paper maps and you will be glad that you did.
Click here
to to the Wikipedia Page for a more complete description of the Palio di Siena.
Day Trip to Siena from Florence
Once we were able to get clear of the Florence City traffic, we headed straight south on the Raccordo Autostradale Firenze for approximately 80 kilometers (from Porta Romano near our condo rental). Our primary concern was to get to Siena "early enough" to find a parking place, as we knew that there would be a very large crowd for the horse race.
Siena is a typical Italian city, where a new more modern city grew up and surrounded the older part of the city. Since the Palio di Siena horse race is held in the center plaza ('Piazza del Campo') of the older area of Siena, our challenge was to locate a parking place somewhere near enough to that area to allow us to walk to it.
Piazza del Campo
Even though we had arrived early in the morning, people were already starting to gather. The actual arena is in the interior of the city, a very large court yard, circular in layout and they have stadium seating and standing-only areas marked off (all of which were long since reserved and expensive).
So we jumped back onto the Auto Strada, with the intention of driving to the coast via the Italian back-road SR68. Our first stop wound up being the Museo Delle Armature, near Monteriggioni, Italy. Everyone was thirsty, this looked like something that might be amusing, etc.
Porta Camollia
Porta Camollìa is one of the northern portals in the medieval walls of Siena. It is located on via Camollia and opens inside the city into the Contrada of Istrice. It consists of three arches; the inner arch is surmounted by a circular marble bas-relief with the Roman Catholic IHS Christogram inside a sun symbol (San Bernardino Christogram). The outer facade has the Medici heraldic shield with a stone arch added in 1604 by Alessandro Casolani and decorated by Domenico Cafaggi. The inscription was placed to record the entry of Ferdinand I de' Medici into Siena, and states Cor magis tibi sena pandit (Siena shows a heart that is bigger than this gate). The two central figures hold the Medici coat of arms.
Siena Cathedral
Siena Cathedral is a medieval church in Siena, Italy, dedicated from its earliest days as a Roman Catholic Marian church, and now dedicated to the Assumption of Mary. It was the episcopal seat of the Diocese of Siena, and from the 15th century that of the Archdiocese of Siena. It is now the seat of the Archdiocese of Siena-Colle di Val d'Elsa-Montalcino.
Departing the Piazza del Campo
Since the horse race was still many hours later that day, we decided that we were not going to wait, so we researched our maps and decided to drive over to the coastal area of Italy near Livorno. This was our final view of the Piazza as we walked back to our rental car.
Castello di Monteriggioni
As we drove north on the autostradale Firenze (Florence Freeway), we spotted the Museo Delle Armature which not only looked like an interesting place to visit, it also had a place to get coffee & snacks and restrooms!
Delle Armature
The museum houses faithful reproductions of medieval and Renaissance weapons and armor. Accurate models, moreover, illustrate siege means and techniques in vogue in the same periods. Each room of the museum is dedicated to a specific moment in the history of Monteriggioni, in which the exhibited pieces are contextualized.
Medieval Armor Interaction
The kids had a great time investigating various displays in the museum, because the Museum allows handling and wearing some weapons and parts of armor, located in special areas . Some explanatory panels and an easy multilingual audio guide accompany the visitor on this short but intense immersion in history.
The really interesting thing about this museum and their collection of armor, was that we were allowed to try various pieces on, and to interact with all of the displays. Very cool, and something that you just do not see in an American Museum.
Exterior area of the Castello
The Castello was built by the people of Siena at the beginning of the 13th century, to watch over the valleys extending towards rival town, Florence, in 1554 the Monteriggioni Castle was conquered by the Florentine Medici family. After so many wars, the castle changed hands not after a battle, but because of treason by a false ally, Bernardino Zeti.
Castello Ramparts
The entire castle structure and surrounding buildings looked as though they had been there for a seriously long time and looked every bit the part of a castle or fortified structure. Fortunately for us, it also had an espresso bar and a cold drinks machine.
Our next stop on the way to Livorno, would be Castel San Gimignano. Astute map reading and investigative use of our Italy guidebook led us to this decision.
Click here to view our Castel San Gimignano page.
---
Disclosure: Some of the links on this page are Affiliate Links, meaning, at no additional cost to you, that we will earn a commission if you click through and make a purchase. So we would appreciate any click throughs, if you are inclined.
Note: All images on this page are the property of Just Traveling Thru, LLC unless otherwise noted.
Note: If you are interested in our European Travel Tips & Warnings, Click here. Or to take a look at our methods for Trip Planning click here.

To view our entire set of images from Siena & Monteriggioni, click here
---
To review any of our content, make suggestions and/or comments, please click the "Info" menu button at the top of this page. You will find our "Contact Us" link on that drop-down menu.