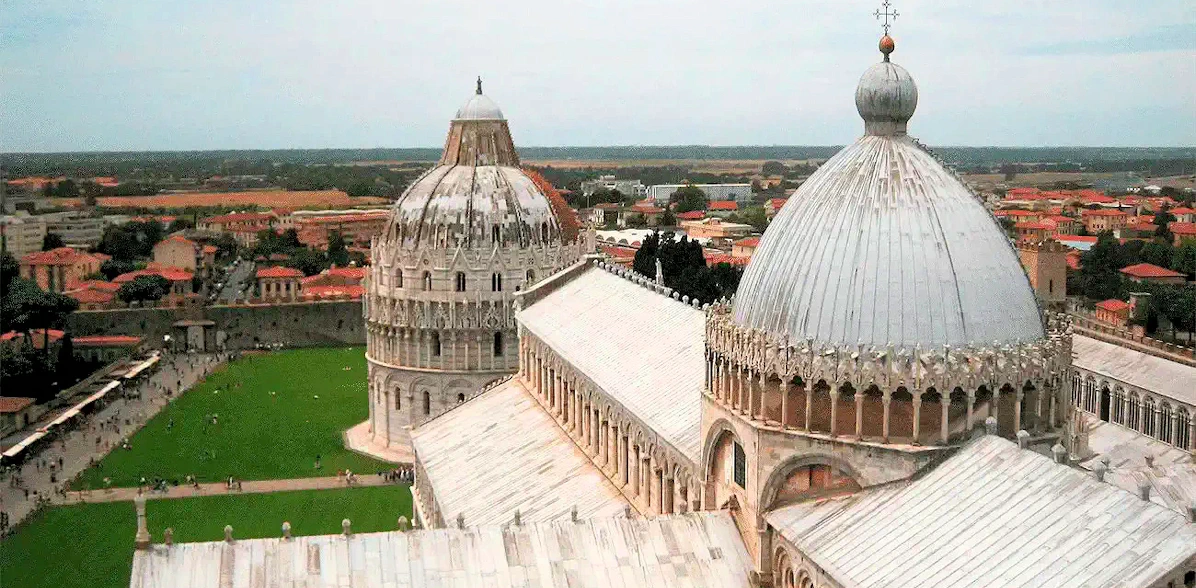 Exploring Pisa Family Style
This trip to visit Pisa was a day trip we took from Florence, which was where our condo rental was located. Our goal for this day trip was to visit the Leaning Tower area and then to move on to the Livorno area where we wanted to spend some quality time at Calambrone Beach.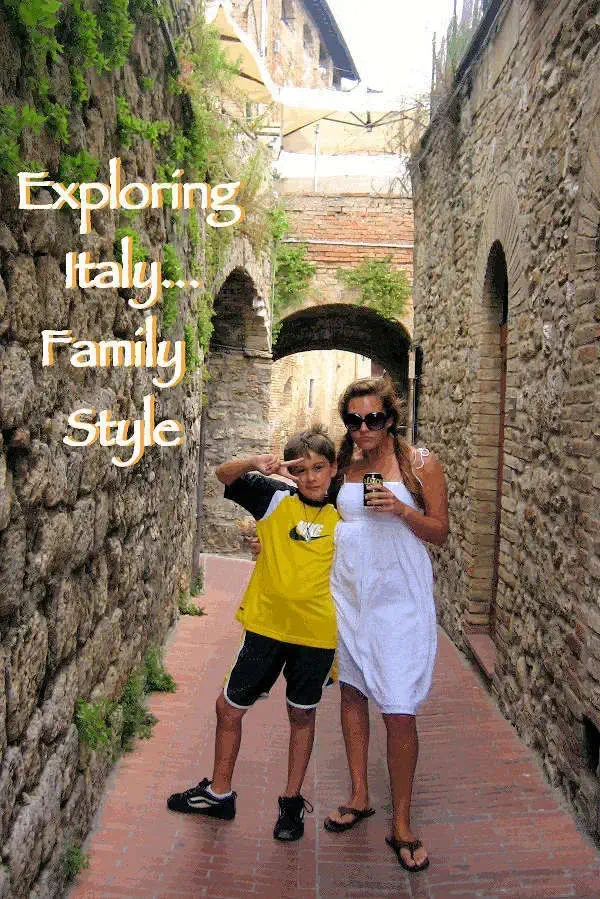 Driving to Pisa was straightforward, however the final miles were on city streets and conditions were very crowded. Parking was a major challenge, as the tourists had already taken up every available parking place for blocks surrounding the Piazza del Duomo. You will need a good source of information about where to go and you should have your mobile mapping device set - or you might wind up driving aimlessly around Pisa!
WARNING: Do yourself a favor and do some research about driving & parking in the vicinity of the Leaning Tower, that area is now auto restricted and parking is available but most are not located nearby. Your research will also reveal that cars are sometimes broken into, so you need to be careful where you park and what you leave in your car.
Click here to read information about parking in Pisa.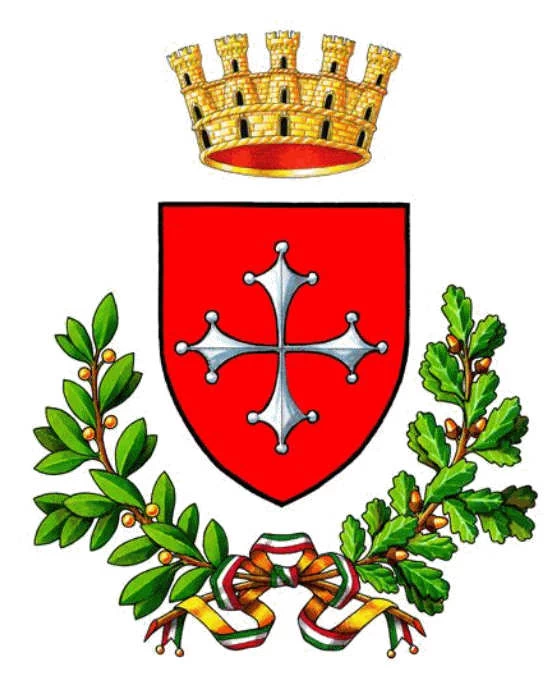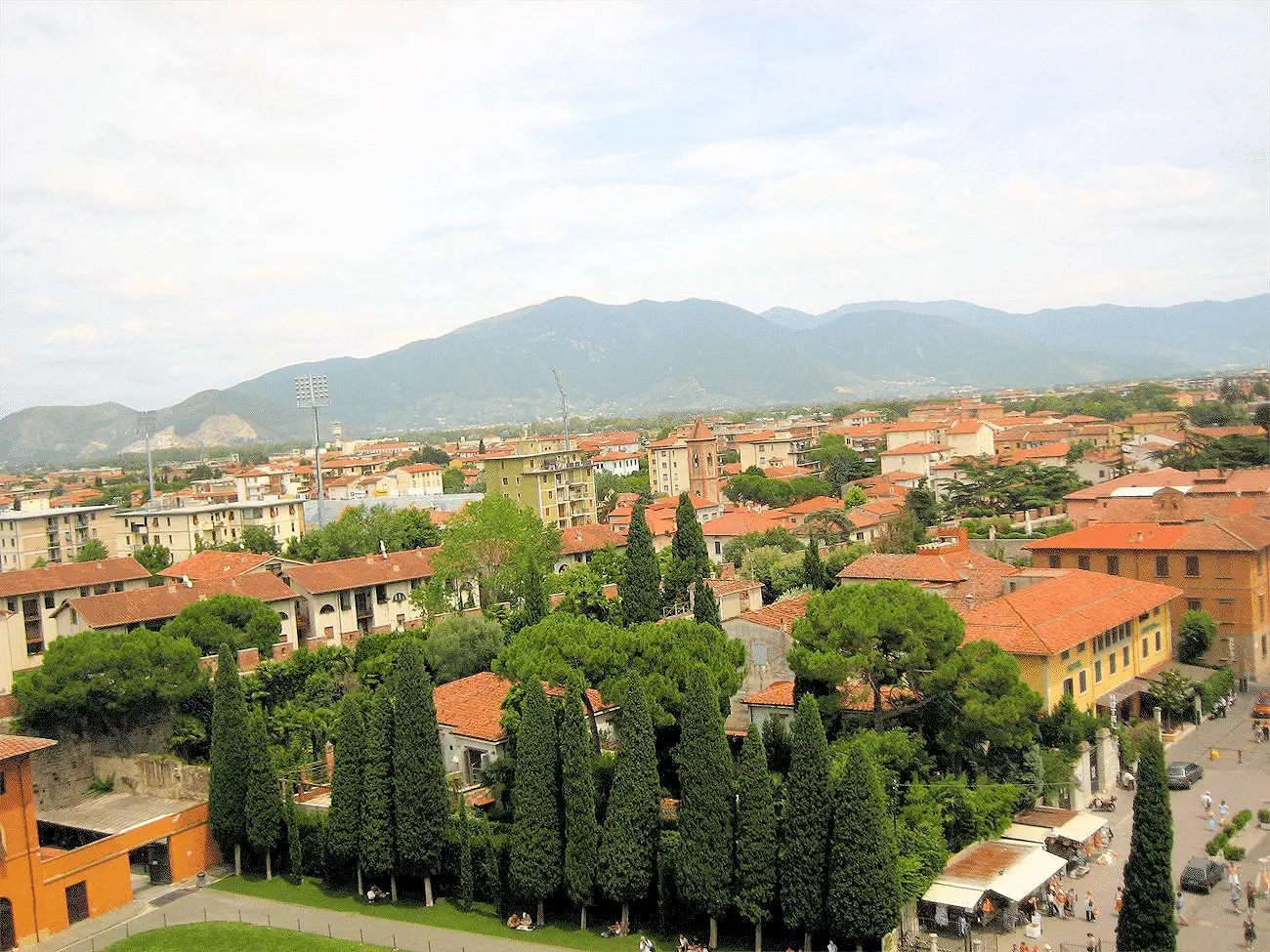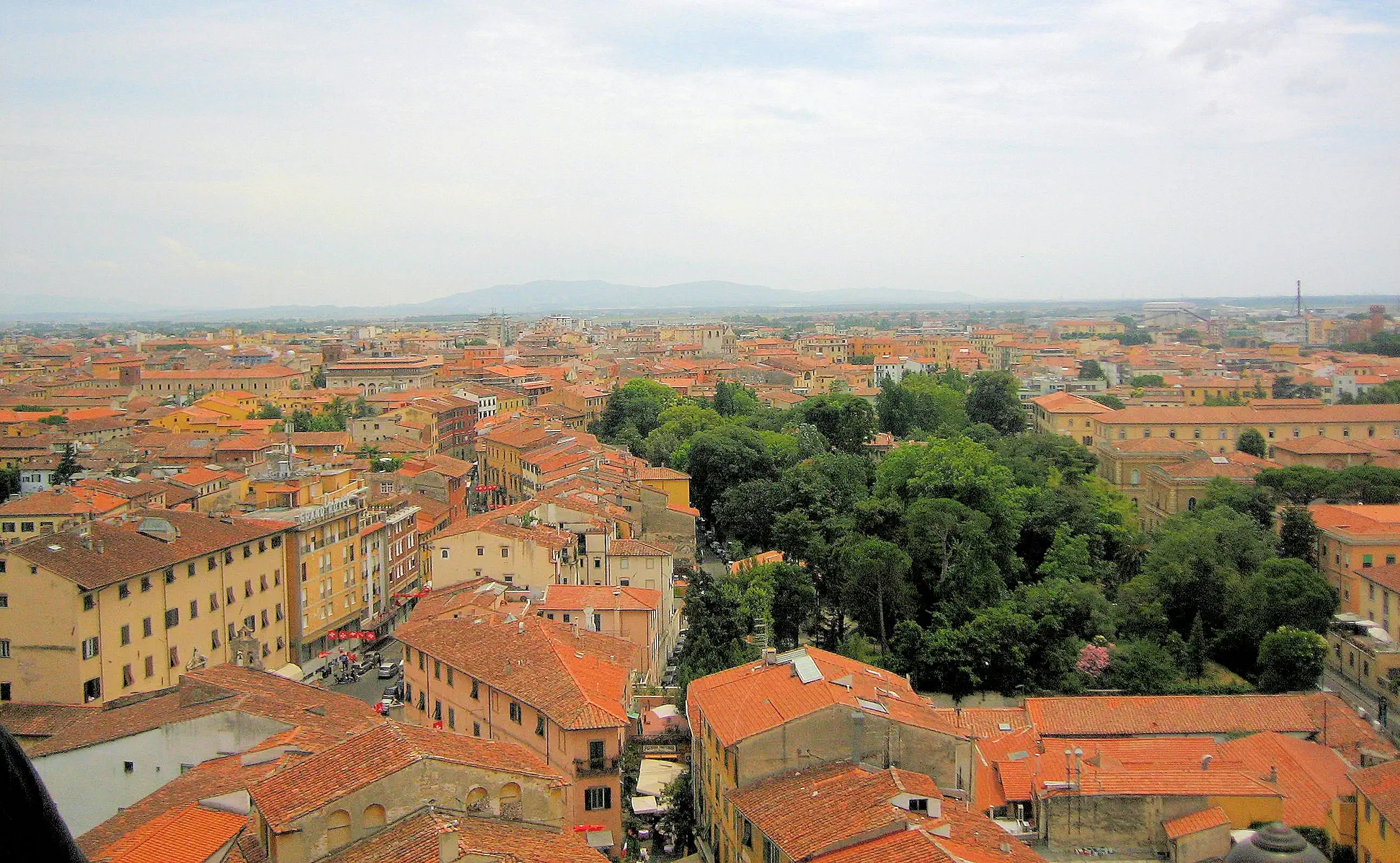 Piazza del Duomo Grounds
The views of the area surrounding the Pisa Cathedral and the Leaning Tower as you ascend the Tower are excellent. However, if you stand on the "down-hill side" of the Tower the feeling is a little worrisome, because you are leaning at an angle that is very noticeable!
The view of the horizon is 16.6 miles from this height of 183.3 feet, and the views of the city of Pisa are also very good.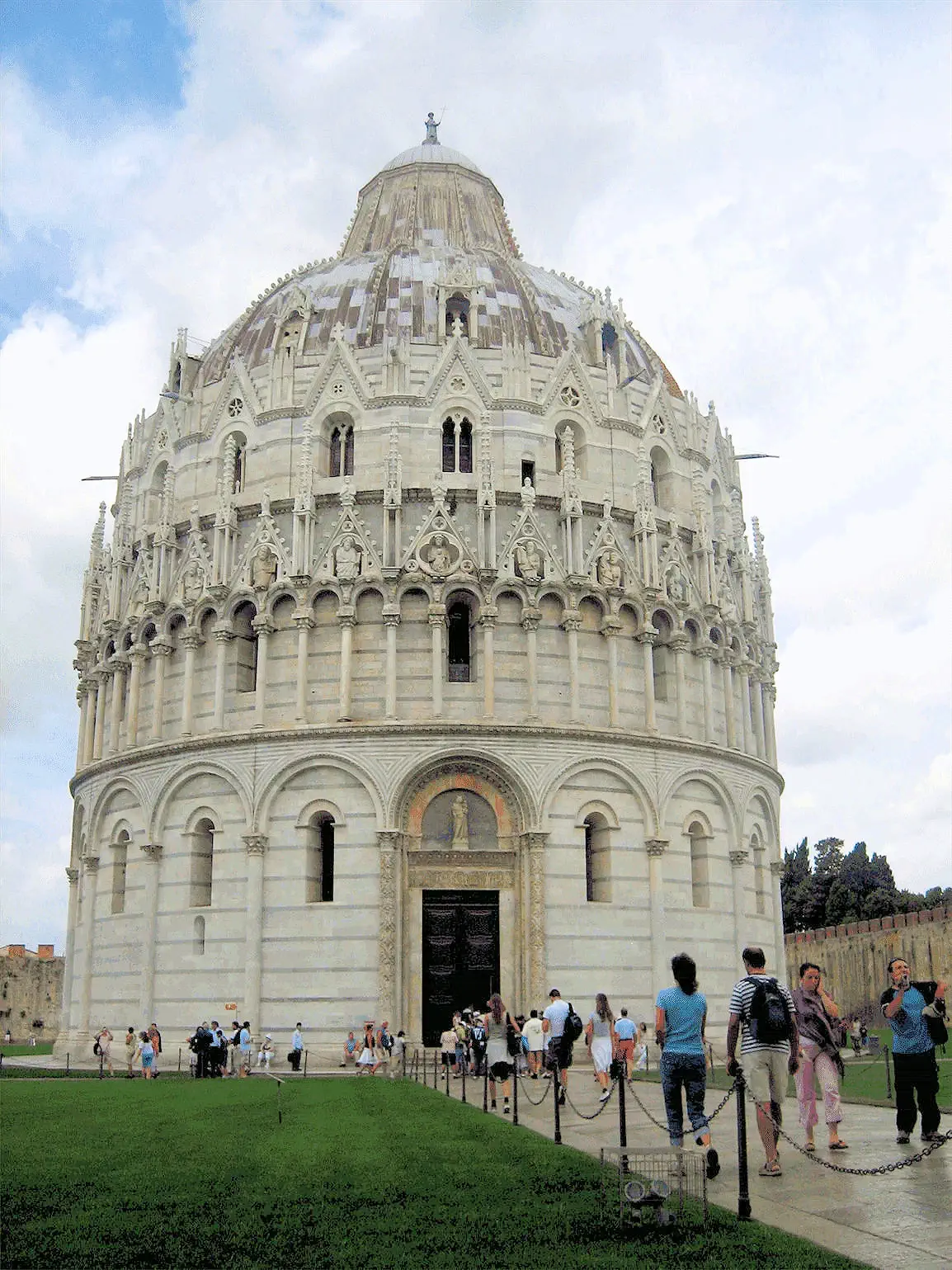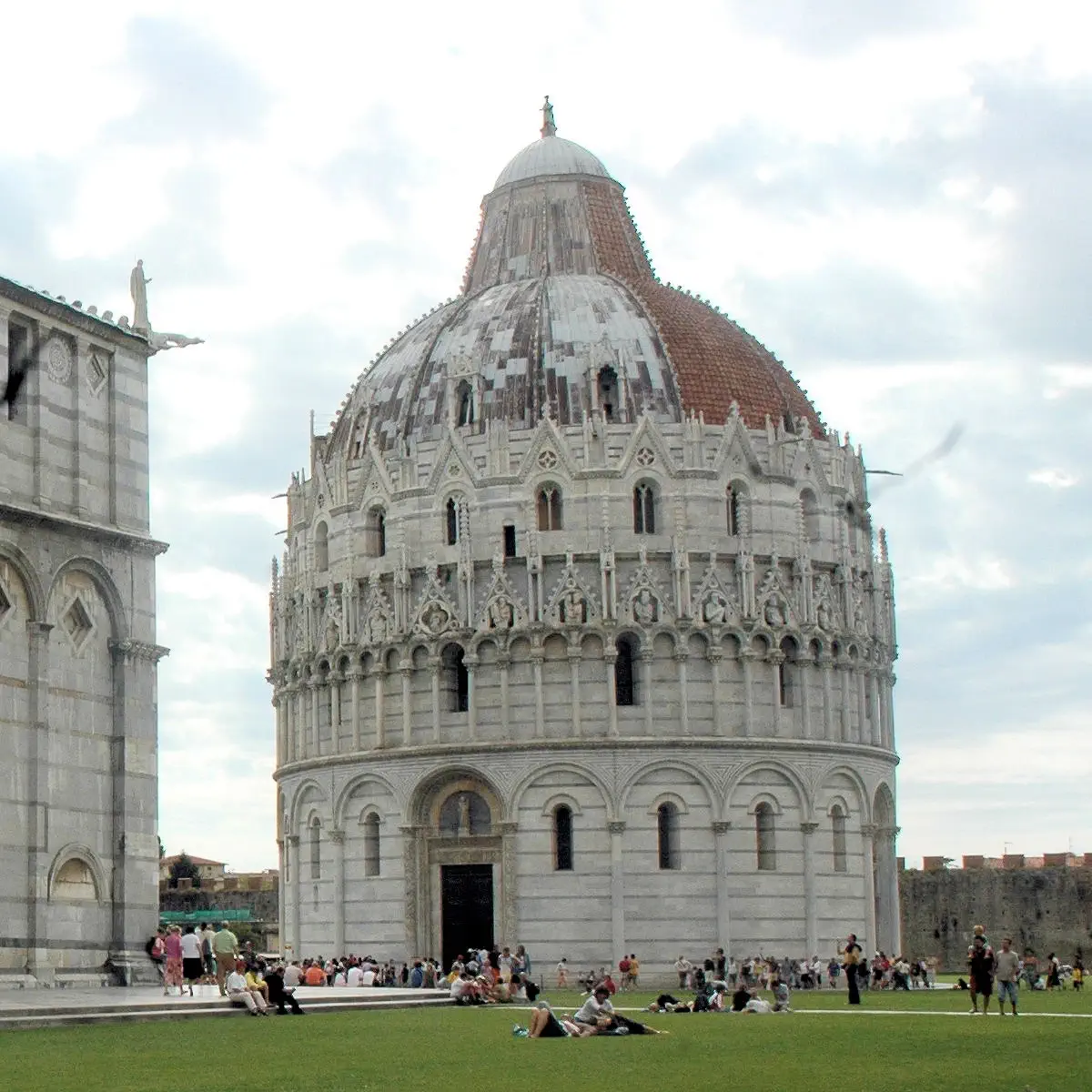 Pisa Baptistery of St. John
A Roman Catholic ecclesiastical building in Pisa, Italy. Construction started in 1152 to replace an older baptistery, and when it was completed in 1363, it became the second building, in chronological order, in the Piazza dei Miracoli, near the Duomo di Pisa and the cathedral's free-standing campanile, the famous Leaning Tower of Pisa. The baptistery was designed by Diotisalvi, whose signature can be read on two pillars inside the building, with the date 1153.
The largest baptistery in Italy, it is 54.86 meters high, with a diameter of 34.13 meters. The Pisa Baptistery is an example of the transition from the Romanesque style to the Gothic style: the lower section is in the Romanesque style, with rounded arches, while the upper sections are in the Gothic style, with pointed arches. The Baptistery is constructed of marble, as is common in Italian architecture.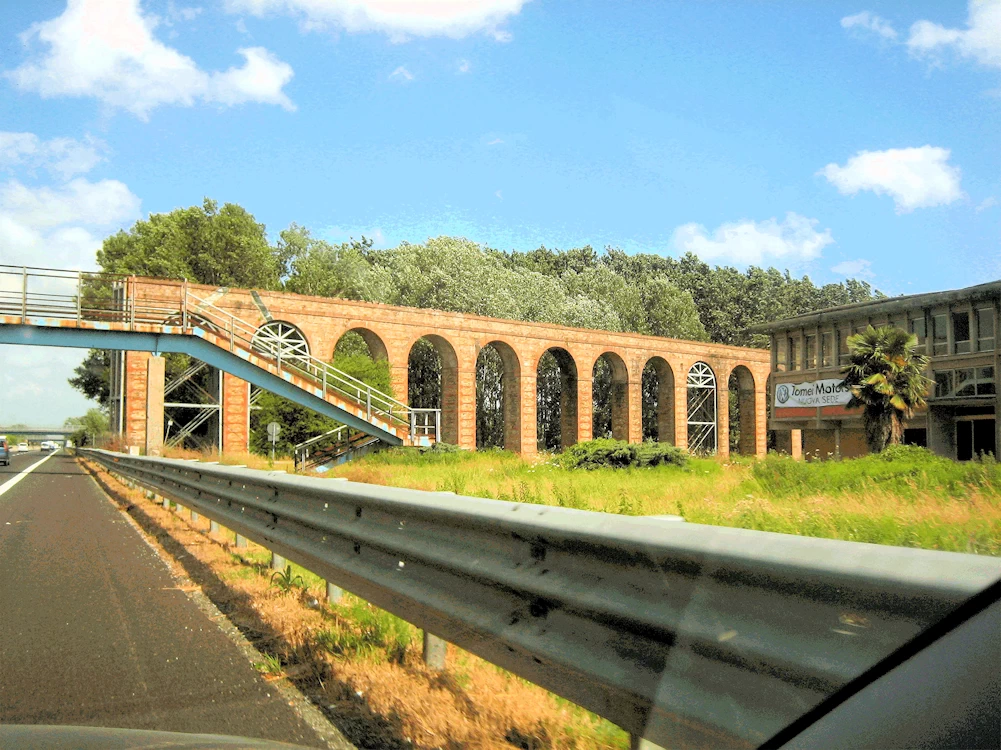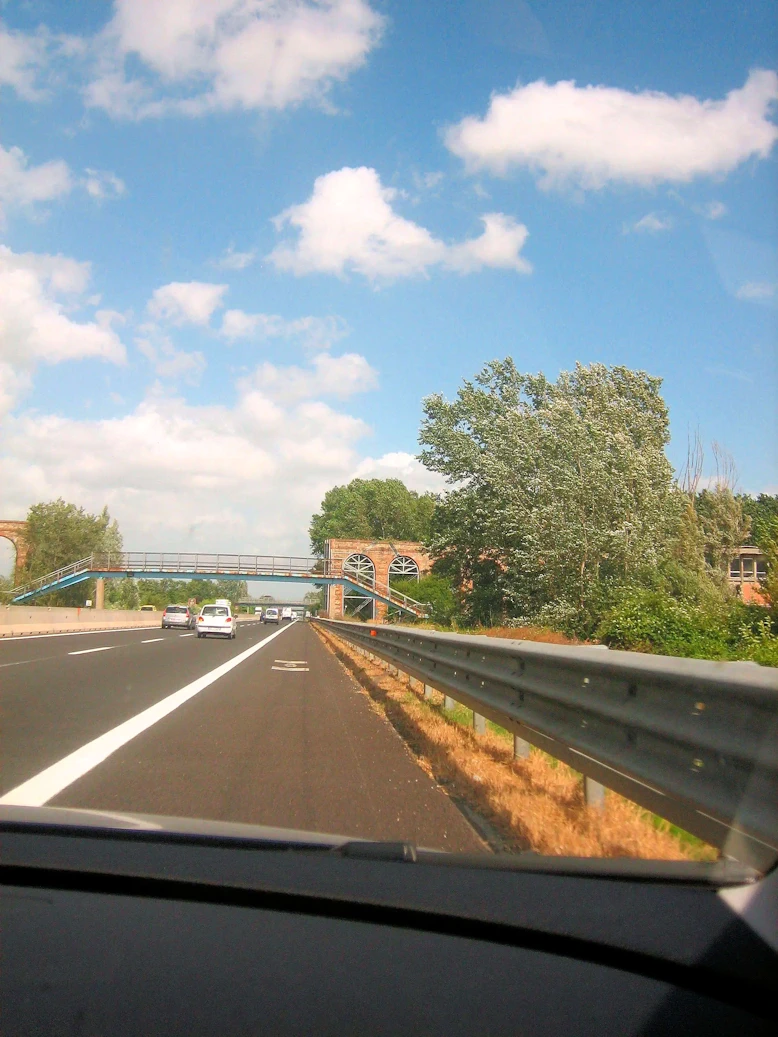 An Aqueduct Recreation
On the drive back to Florence from Pisa (Italian E80/A11/E76), we were surprised to see an aqueduct crossing the Autostrada! This is not a "Roman Artifact", it is the Medici Aqueduct of Asciano and construction started in 1592. This aqueduct contains 900 arches and is over six kilometes long. It was constructed to provide the city of Pisa with water from the Pisan Mountains near Lucca.

---
Disclosure: Some of the links on this page are Affiliate Links, meaning, at no additional cost to you, that we will earn a commission if you click through and make a purchase. So we would appreciate any click throughs, if you are inclined.
Note: All images on this page are the property of Just Traveling Thru, LLC unless otherwise noted.
Note: If you are interested in our European Travel Tips & Warnings, Click here. Or to take a look at our methods for Trip Planning click here.
---
To review any of our content, make suggestions and/or comments, please click the "Info" menu button at the top of this page. You will find our "Contact Us" link on that drop-down menu.