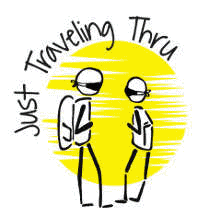 Neuschwanstein, Germany
Our next day trip from Munich was to Neuschwanstein Castle, south of Munich near the Alpsee - Hohenschwangau. As can be seen in the pictures on this page, there just really isn't a "bad view" of the castle from any angle !
Quick History Lesson: Neuschwanstein Castle is a 19th-century Romanesque Revival palace on a rugged hill above the village of Hohenschwangau near Füssen in southwest Bavaria, Germany. The palace was commissioned by King Ludwig II of Bavaria as a retreat and in honour of Richard Wagner. Ludwig paid for the palace out of his personal fortune and by means of extensive borrowing, rather than Bavarian public funds.
The castle was intended as a home for the king, until he died in 1886. It was open to the public shortly after his death. Since then more than 61 million people have visited Neuschwanstein Castle. More than 1.3 million people visit annually, with as many as 6,000 per day in the summer.
Construction of the castle started during the summer of 1868, but the first foundation stone wasn't laid until September 5, 1869. By 1873, parts of the castle could be occupied by Ludwig II, though he never lived to see his full vision realized. The Bower and Square Towers were completed in 1892: nearly a quarter of a century after work on the castle began, and many years after Ludwig II passed away and the castle was opened to the public.
According to King Ludwig's plans, the castle was meant to have more than 200 rooms. But just over a dozen were finished before funds for the project were cut. Estimates put the total square footage at roughly 65,000 square feet.
Click here to view the Wikipedia Article where the above information came from - and to read more about this beautiful castle.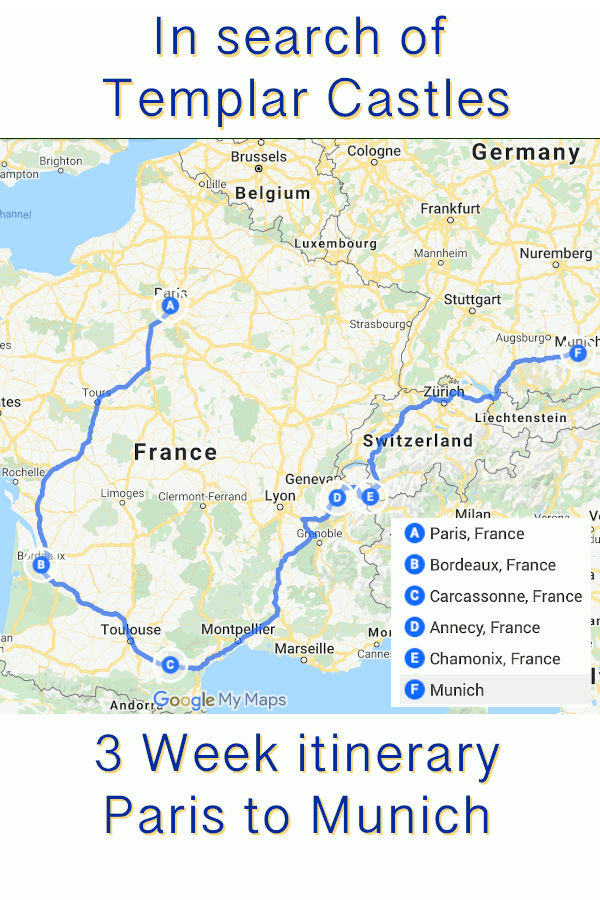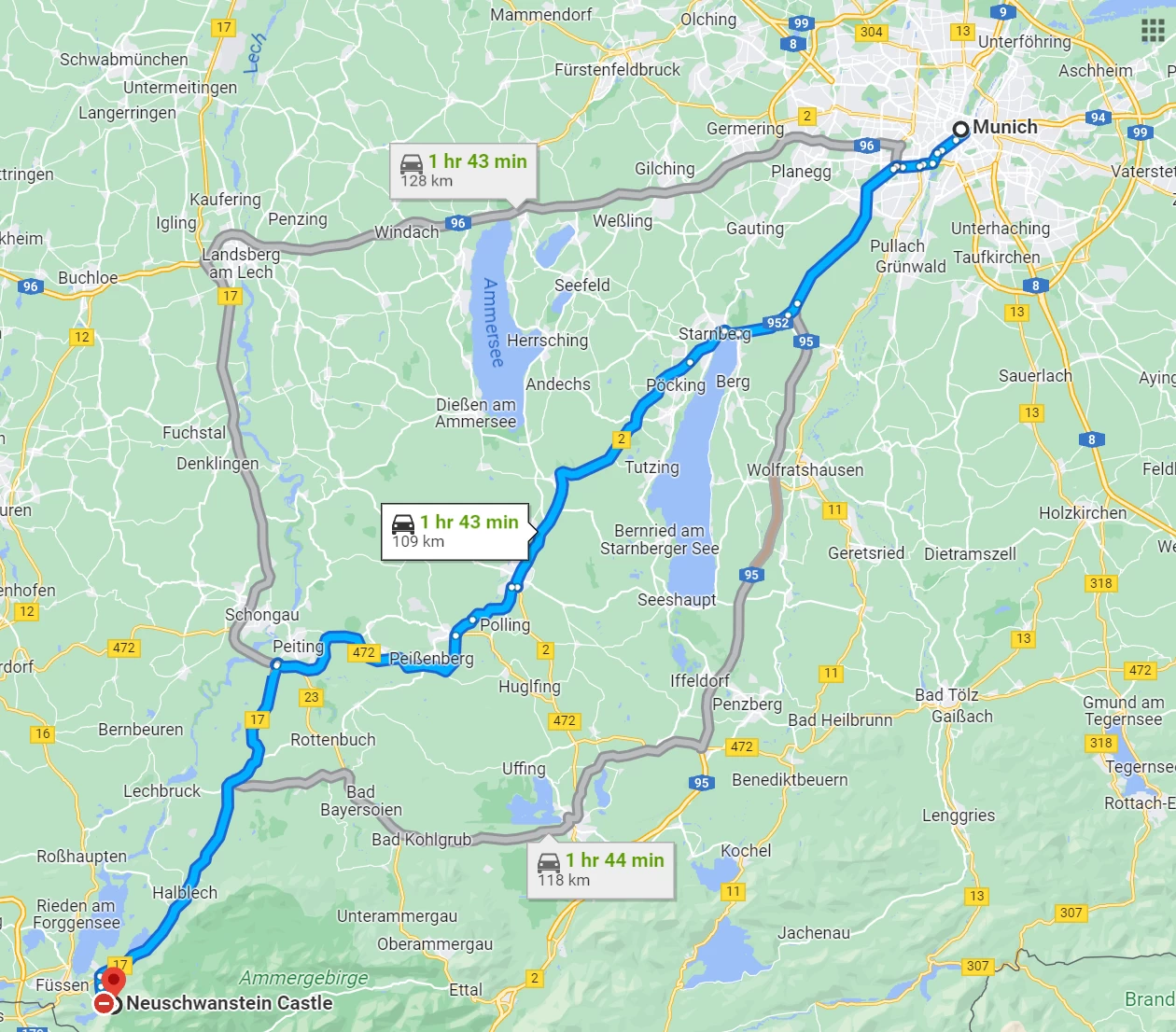 Our goal was to get there via the Romantic Road ("Romantische Straße"), which gave us a scenic ride through a beautiful part of Bavaria. See the large lake just south of Starnberg? That is Lake Starnberg where King Ludwig drowned in 1886. It has never been resolved whether his death was accidental or murder.
---
Disclosure: Some of the links on this page are Affiliate Links, meaning, at no additional cost to you, that we will earn a commission if you click through and make a purchase. So we would appreciate any click throughs, if you are inclined.
Note: All images on this page are the property of Just Traveling Thru, LLC unless otherwise noted.
Note: If you are interested in our European Travel Tips & Warnings, Click here. Or to take a look at our methods for Trip Planning click here.

To view our entire set of images from 2013 Europe Trip, click here
---
To review any of our content, make suggestions and/or comments, please click the "Info" menu button at the top of this page. You will find our "Contact Us" link on that drop-down menu.