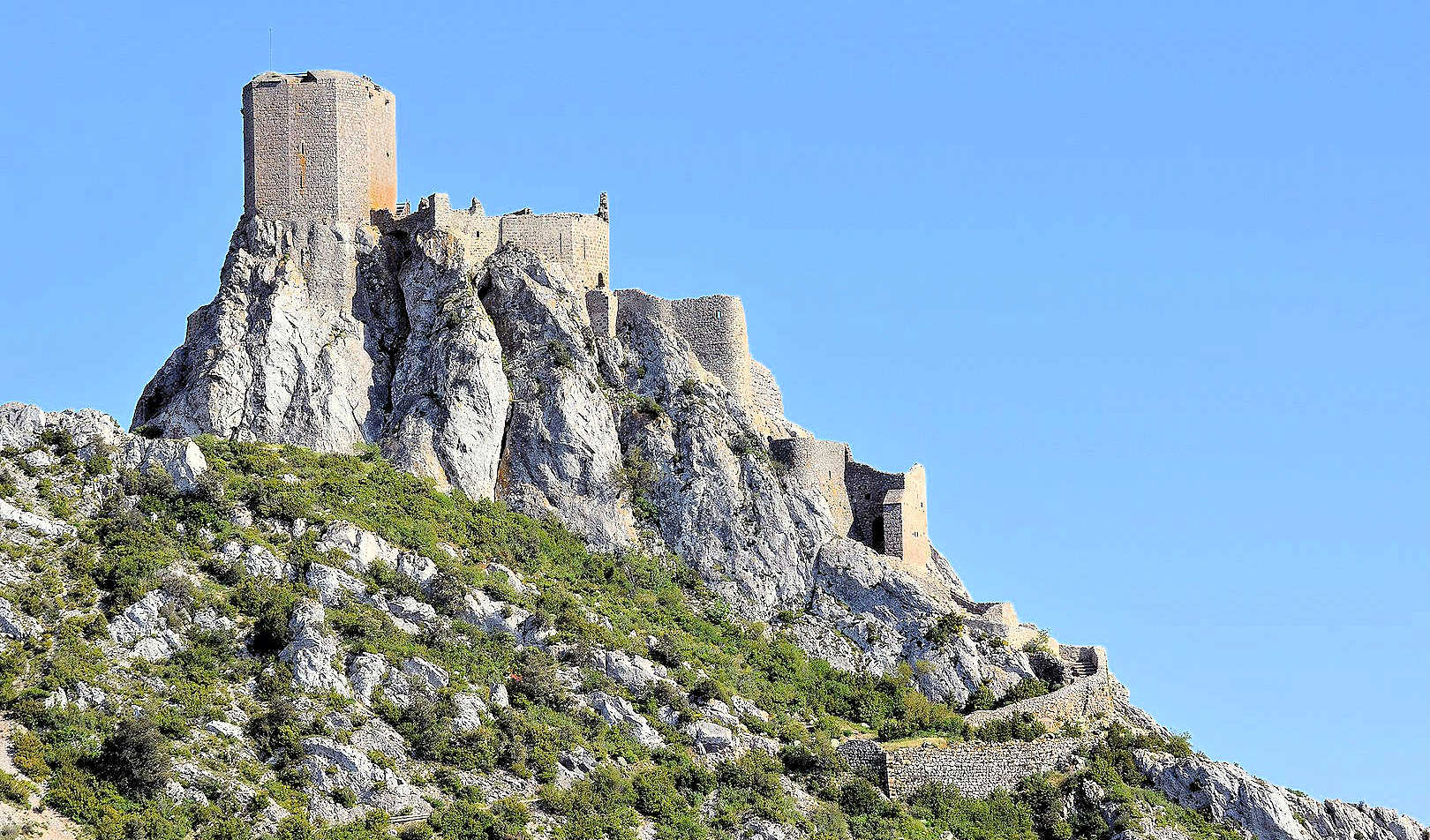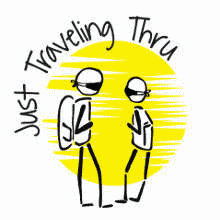 Cathar Fortresses
If you don't know what "Cathar" means, and what an impact it had on France, click here to go and read about that part of history on Wikipedia. Just to be clear, the Cathars and the Templar Knights are not the same thing. The Templar Knights were a religious military order charged with protecting pilgrims in the Holy Land. Catharism was a Christian dualist or Gnostic movement between the 12th and 14th centuries which thrived in Southern Europe, particularly what is now northern Italy and southern France. Followers were known as Cathars, or Good Christians, and are now mainly remembered for a prolonged period of persecution by the Catholic Church, which did not recognise their variant Christianity.
The Templar Knights were eradicated by the French King Philip IV starting in 1307 and the trials and executions continued until 1314. The Cathars were eradicated on the orders of Pope Innocent III starting in 1209 and completed in 1229. The Pope commanded the French King Philip II to carry out the extermination known in history as the "Albigensian Crusade". Click here to read an in depth Wikipedia Article.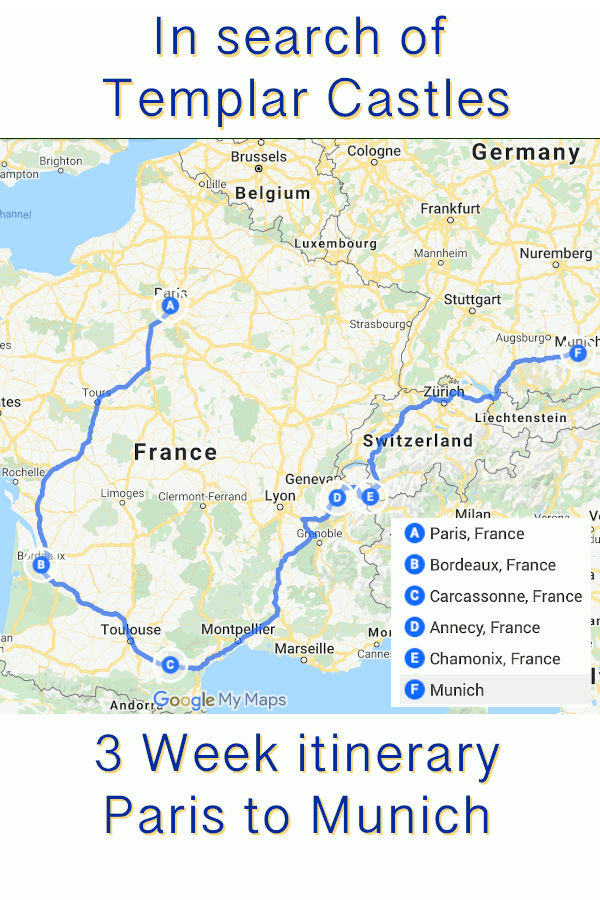 Rustiques is only 90 kilometers away from Chateau de Peyrepertuse and Le Château de Quéribus; these were the last two Cathar Fortresses to be defeated by the French Army as they waged war against the Cathars. These two chateaus were our first day trip targets, as they represented a unique history lesson for all of us.
Chateau de Queribus Map
For those of you who are not keen followers of French history, the Carcassonne area had been Cathar Country and there a number of Cathar fortresses that are partially in ruins, in this area. Our first day's goal of travel adventure, was to visit the two furthest south castles; Le Château de Quéribus and Chateau de Peyrepertuse.
Click here to view a stunning video of Queribus and the surrounding area.
Click here to go to the chateau de Queribus website.
Queribus Ruins
In image # 1, this is the view from the top of Queribus, and you can see that steep and winding road below that leads to the parking lot. Away to the left, a long way away, is Spain but at one time the Spanish border was very close to this location, which is why this castle was built in the first place.
In image # 2 you can see that the "castle keep" is still in good condition, considering that the French Army defeated this castle in 1255 - however - there was no fight here as the Cathars slipped away at night.
Finally at the Top
As you can see in these pictures, the valley below is quite a ways down, and the Cathars were able to block any French Army advance easily. I think it is quite probable that Celeste and I were relishing a "non climbing moment" here!
On this side of the ruins (image # 2), it was a sheer drop-off high above the valley below. I doubt that the castle could have ever been attacked from the south side!
Our next destination was Chateau de Peyrepertuse, just across the valley from Queribus. As you can see in this image (taken from the the trail), this chateau was even higher than Chateau de Queribús (Peyrepertuse is 800 meters in height and Queribús is 728 meters).
Peyrepertuse Views
The hike up to the top was a bit challenging (think; steep, rocky and narrow trail), but well worth the trip, as the view from the Chateau ramparts was staggering - the entire valley below !
These images gives you a good idea of the amazing views from the chateau, somewhere in the distance is Spain. This image also shows that the chateau, even though made out of stone, is pretty much a ruin today.
Speaking of stone, and realizing how steep the trail was (800 meters in height) to arrive at the chateau, can you imagine the amount of effort it took to get all that stone up here? We found out later that the chateau and it's fortifications were started in the 11th century and repeatedly improved until the Treaty of the Pyrenees in 1659 established a new border between Spain and France.
Peyrepertuse is located on a limestone ridge at about an altitude of 800 meters, on top of a hill which separates Duilhac from the town of Rouffiac-des-Corbières, towering over scrubland and vineyards. A strategic position which enables one at the same time to see far into the valleys that circle it, to control the mountain passes, or to send communication signals to the Château de Quéribus a little further south.
Click here to view a very good video of Peyrepertuse and the surrounding area.
NOTE: Click here to view the Wikipedia article on this chateau.
---
Disclosure: Some of the links on this page are Affiliate Links, meaning, at no additional cost to you, that we will earn a commission if you click through and make a purchase. So we would appreciate any click throughs, if you are inclined.
Note: All images on this page are the property of Just Traveling Thru, LLC unless otherwise noted.
Note: If you are interested in our European Travel Tips & Warnings, Click here. Or to take a look at our methods for Trip Planning click here.

To view our entire set of images from our European Driving Adventure, click here
---
To review any of our content, make suggestions and/or comments, please click the "Info" menu button at the top of this page. You will find our "Contact Us" link on that drop-down menu.