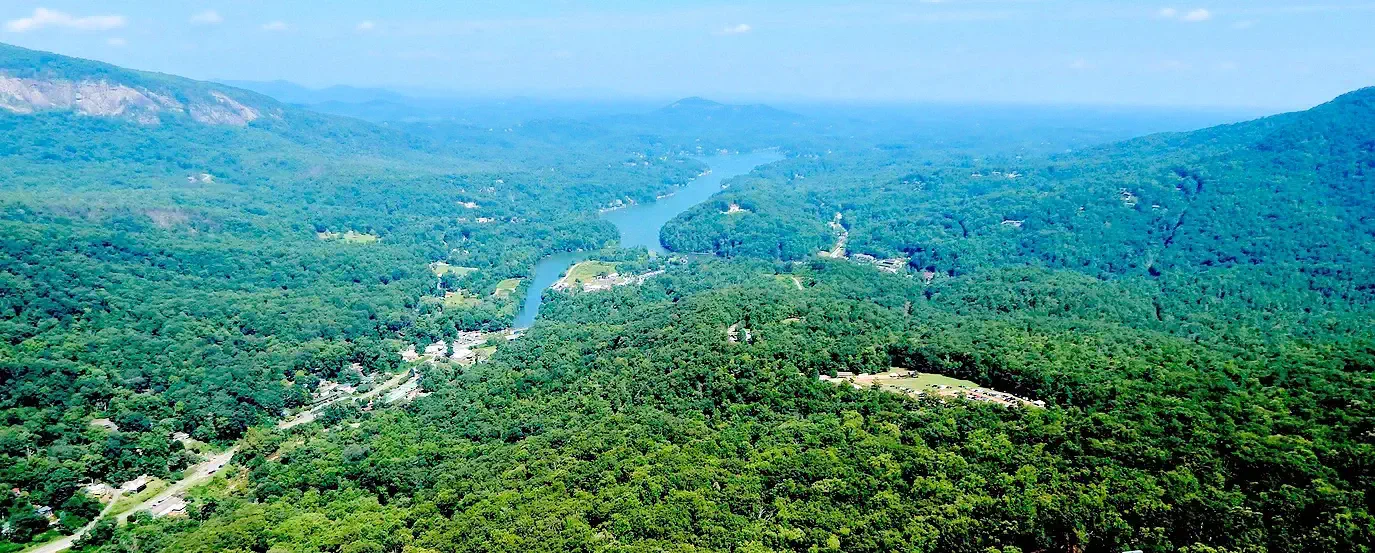 Chimney Rock State Park
21 miles from our VRBO rental in Chesire Village, NC - we wanted to explore this area because of the beautiful images we had seen. We made this a day-trip because we planned on visiting an Asheville French restaurant that evening.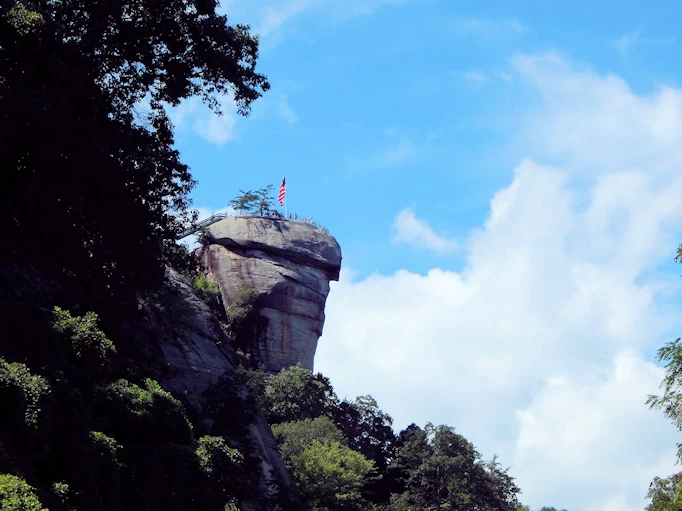 This is the view you get of Chimney Rock as you walk up to the elevators from the parking lot.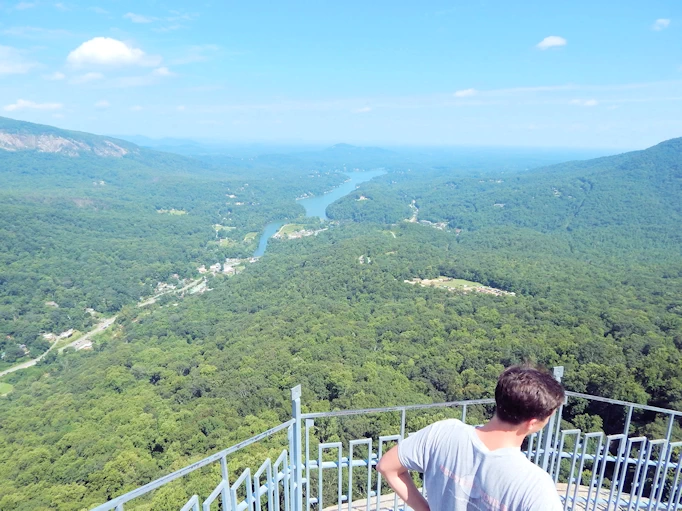 This is the view you get from the observation platform on Chimney Rock, and the Broad River leads out to Lake Lure.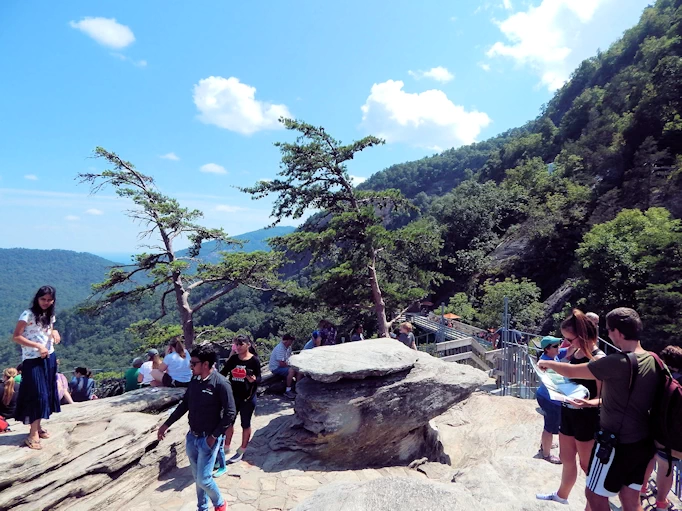 And this is the view you get once you have walked up to the top of Chimney Rock!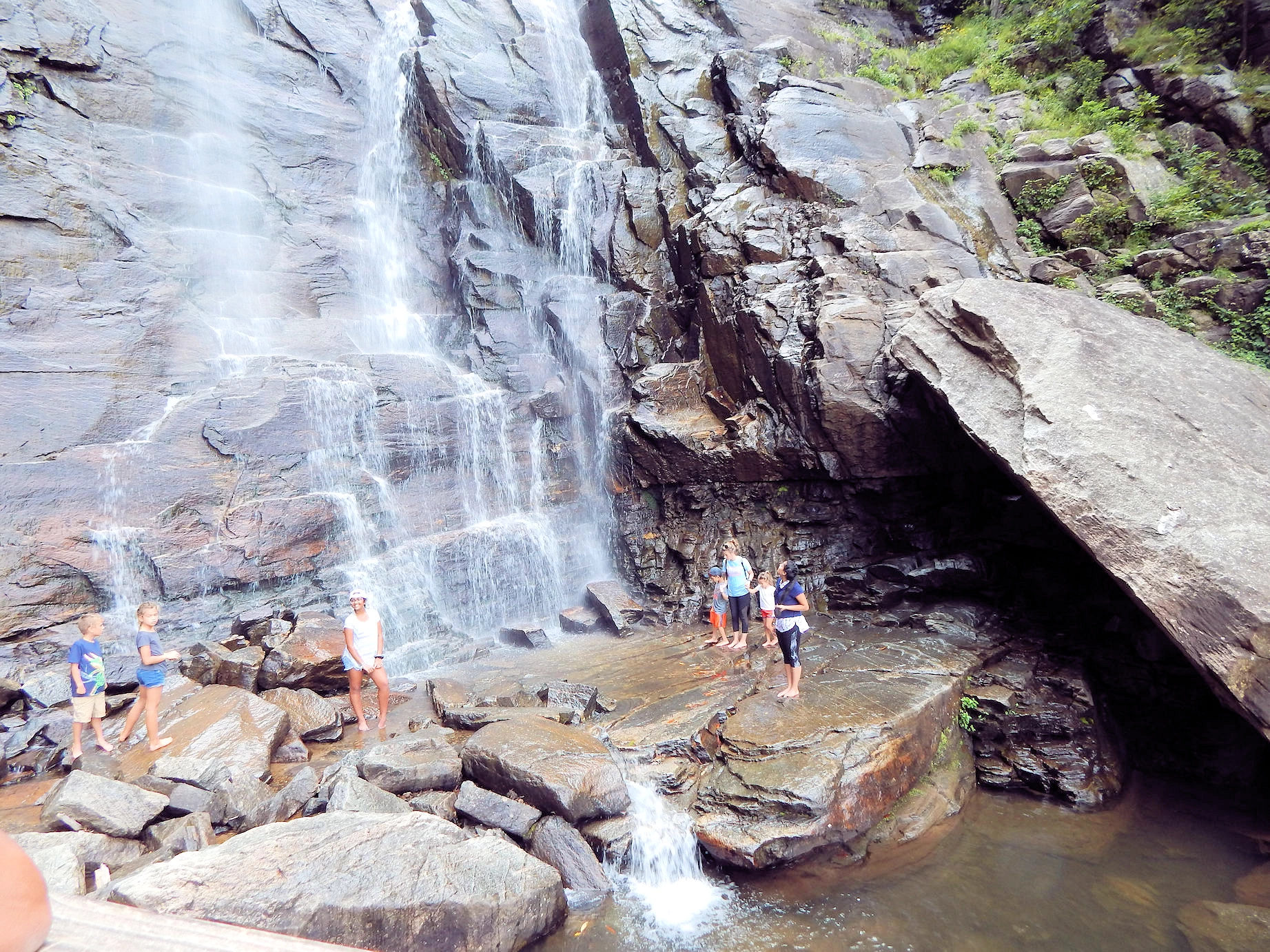 Hickory Nut Falls Trail Waterfall
The 404 foot tall Hickory Nut Falls at Chimney Rock State Park is one of the highest waterfalls east of the Mississippi. The water flow varies depending on recent rainfall. During dry periods, the flow reduces to a small stream; while after a heavy rain, the flow is very impressive.
Leashed pets are welcome on the trail. This trail starts from the lower end of the main parking area below the Chimney. The trail also connects with other trails in the Park, including the Four Seasons Trail that heads down the mountain and the Outcroppings Trail that climbs to the top of the Chimney.
NOTE: Click here to view a video we took of the waterfall.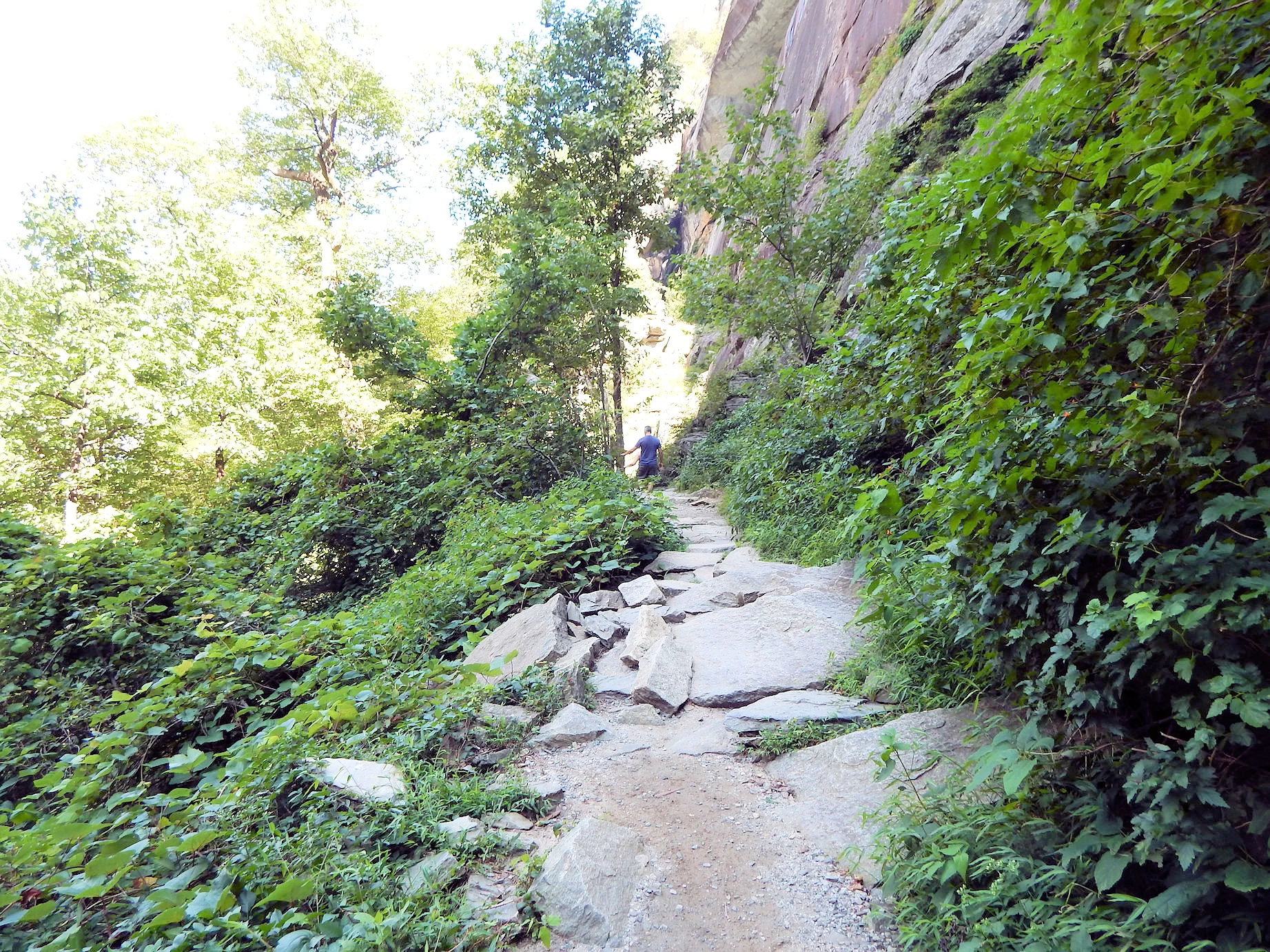 Hickory Nut Falls Trail
Hickory Nut Falls Trail is three quarters of a mile from the Chimney Rock area, and up a constantly ascending trail to the second highest waterfall east of the Mississippi (404 feet). Some of the scenes from the movie "The Last of the Mohicans" were filmed here.
This image displays how steep the upper part of the trail is, this is just below the waterfall pool area. Below this part, it gets back to a bit less steep but all gravel.
Click here to go to the Park Website where you can find more trail info.

---
Disclosure: Some of the links on this page are Affiliate Links, meaning, at no additional cost to you, that we will earn a commission if you click through and make a purchase. So we would appreciate any click throughs, if you are inclined.
Note: All images on this page are the property of Just Traveling Thru, LLC unless otherwise noted.
Note: If you are interested in our European Travel Tips & Warnings, Click here. Or to take a look at our methods for Trip Planning click here.
---
To review any of our content, make suggestions and/or comments, please click the "Info" menu button at the top of this page. You will find our "Contact Us" link on that drop-down menu.