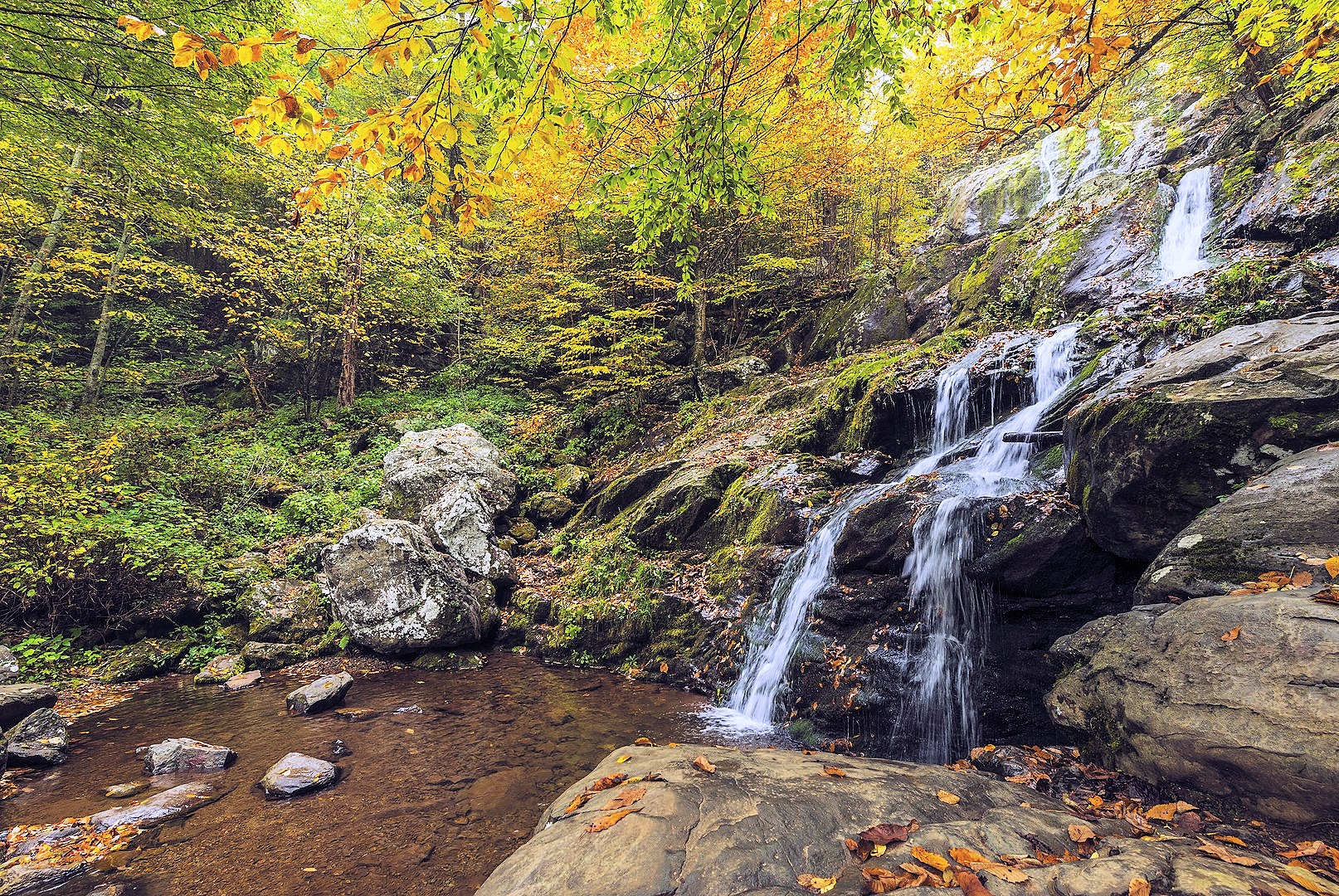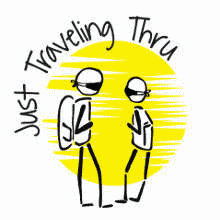 Shenandoah National Park
This was a stop on our Blue Ridge Adventure route. We stopped at our cabin at Lake Anna, VA on the way here, but a stay at Shenandoah National Park had always been a part of this trip plan.
The following is not in "actual chronological order", as we first went to our cabin at Lake Anna, VA and then drove up to Big Meadows. But this is such a great area to hike in, so we decided to stay overnight in one of their pet friendly cabins.
If you are considering visiting & hiking the Skyline Drive/Shenandoah Valley area, we highly recommend this book. Click the image to view it on Amazon.com. You will find that it has a good set of information about hiking trails, maps, trail descriptions, etc.
The Shenandoah Valley from one of the many scenic overlooks on the Blue Ridge Parkway. This was taken on the way to Big Meadows Lodge. The entire parkway is a series of beautiful vistas looking into the valleys below, with dozens of hiking trails traversing the park, including the Appalachian Trail.

Click here to go to their website where there is a good list of their accommodations & facilities and how to make a reservation.
We decided to hike the Lewis Falls Trail, because it was not yet check-in time for the lodge. We had not gone very far down the trail, came around a corner and there was a bear. He did not pay us much attention, as he crossed the trail in front of us and went into the woods looking for food. It obviously stopped us dead in our tracks and we debated whether or not to continue further along the trail, as it appeared that the bear was going in the same direction as we were! We finally realized that the bear had moved off into the trees away from the trail, so we continued to hike.
This is a loop trail (out & back) of approximately 3.3 miles in distance, with an elevation gain of 990 feet. This makes the trail "moderate" but continously steep. Pets are allowed as long as they are on leash, cleanup after your pets!.
The Lewis Falls Trail brings you down to an observation area where the Falls are just below you. It may not look like it, but the Falls are over 80 feet in height. It was a warm day and even though we were sure that a dip in the water would have felt great, we could not see a safe way to descend down to the bottom of the falls.
On the way back from the Falls, we stopped to take some pics. Our dog is having a great time exploring, and you can see that this part of the trail is not difficult. She does not let us get far away, she seems to recognize that this is not her backyard!
We had let our dog climb most of the trail off leash, but because we were now approaching the area where we had seen the bear earlier, we decided that it would be best to keep her on leash until we got back to the lodge. Quadripeds have a serious advantage when it comes climbing a steep trail like this one.
By the time we got back to the Lodge, it was time to check-in. I decided to kick back in the area in front of the lodge, with our dog, while Celeste went in to get the cabin keys.
These views are from our rental cabin exterior. Rustic & small, but perfect for what we needed. After seeing the bears earlier, we kept expecting to hear one during the night !
---
Disclosure: Some of the links on this page are Affiliate Links, meaning, at no additional cost to you, that we will earn a commission if you click through and make a purchase. So we would appreciate any click throughs, if you are inclined.
Note: All images on this page are the property of Just Traveling Thru, LLC unless otherwise noted.
Note: If you are interested in our European Travel Tips & Warnings, Click here. Or to take a look at our methods for Trip Planning click here.

To view our entire set of images from our Shenandoah National Park Pictures, click here
---
To review any of our content, make suggestions and/or comments, please click the "Info" menu button at the top of this page. You will find our "Contact Us" link on that drop-down menu.