Praia do Norte, Nazaré
This was a stop we made on our drive from the Delfim Douro Hotel to Lisbon. We had read about the giant waves that take place here and since we wanted to breakup the drive, we decided to stop here and explore.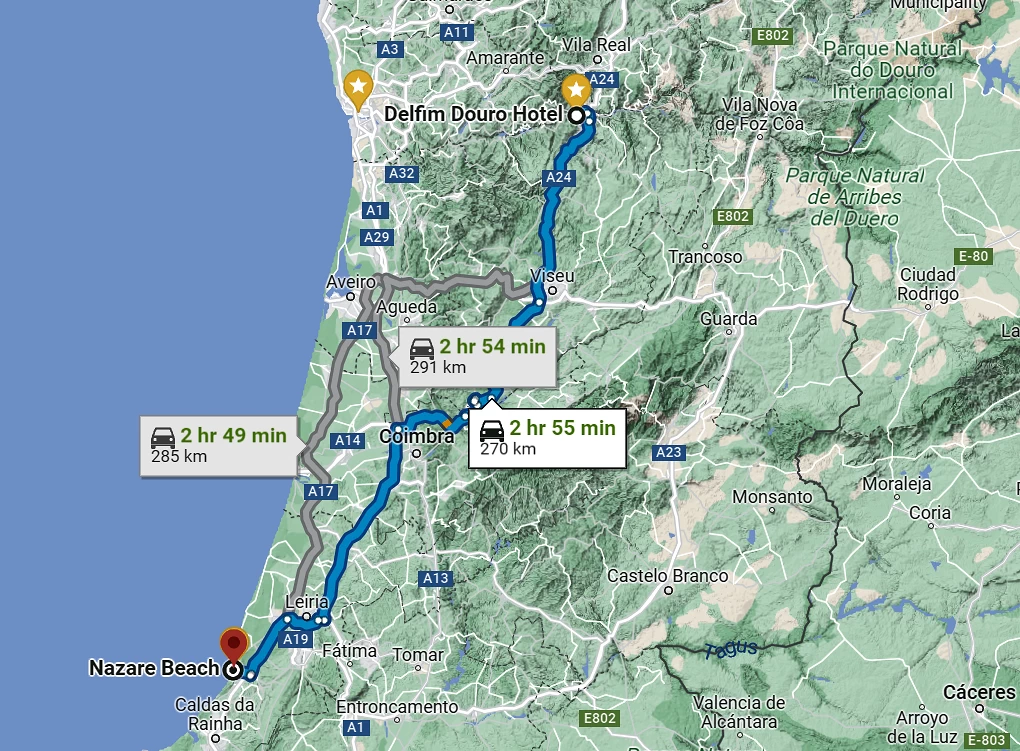 Click above Image to view larger Google Map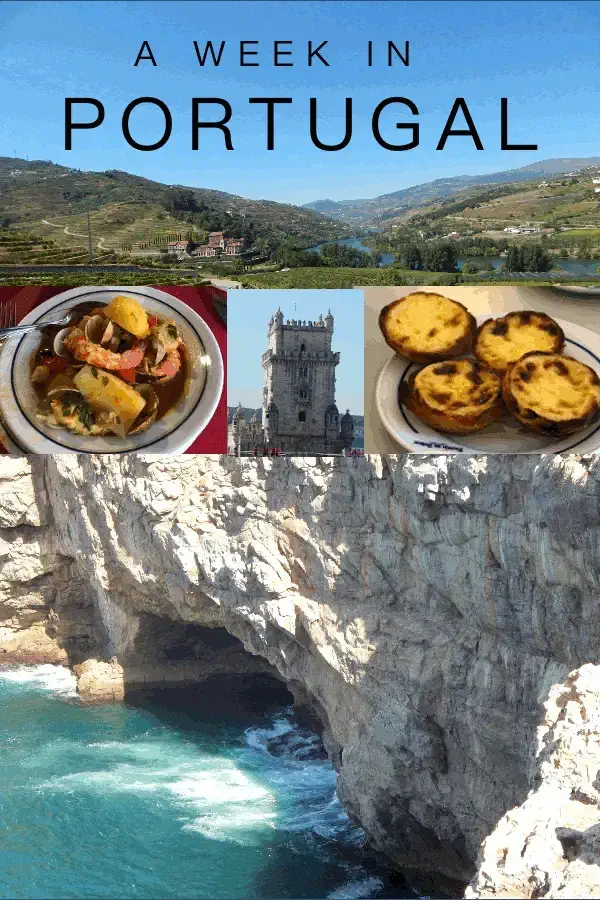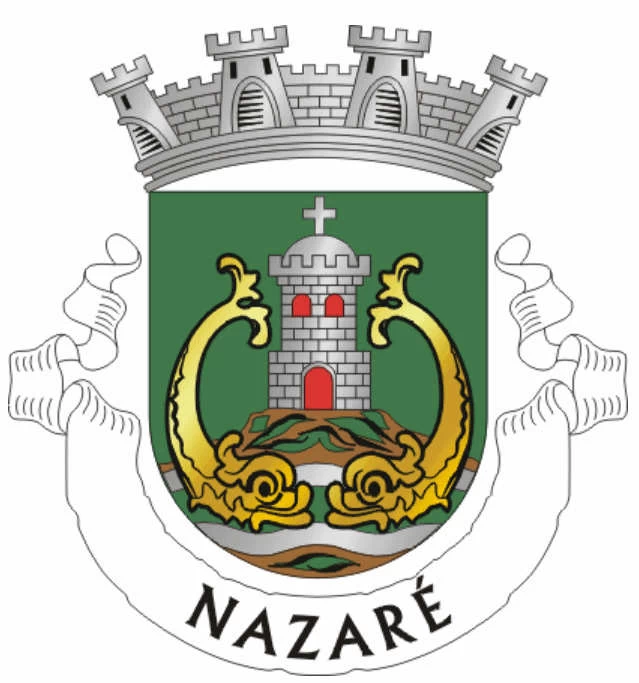 As shown in the Google Map image above, we had been in the Douro River Valley and so we drove down the IP3 (this is a toll road - so you will need to have your toll transponder in your vehicle) and then IC1 through the Casal do Areal. Although we had a hard copy Portugal map, we used Google Maps the entire way and had no problems.
You will need to follow the signs pointing in the direction of the Forte de São Miguel Arcanjo. There is a parking lot right before you reach the Praia do Norte beach.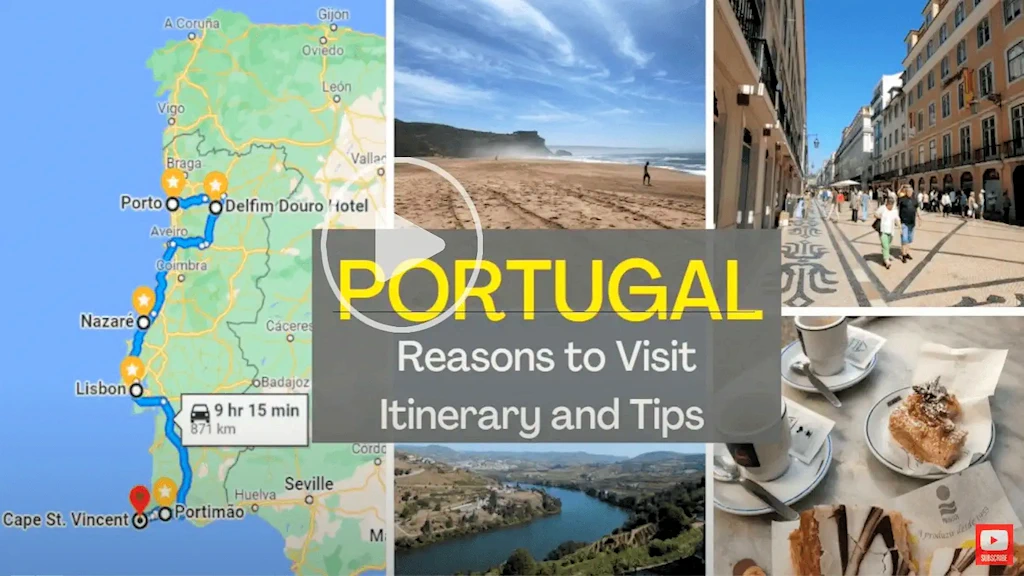 Click the image to check out our video for a overview
of our trip through Portugal and for some interestings information. This video is the property of Just Traveling Thru, LLC.
If you enjoy our videos click here to subscribe to our Youtube Channel.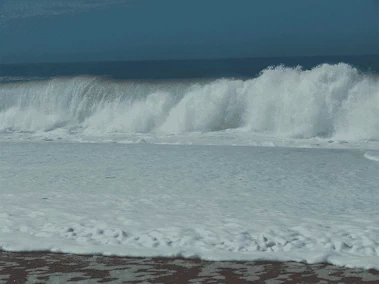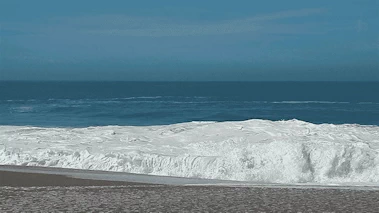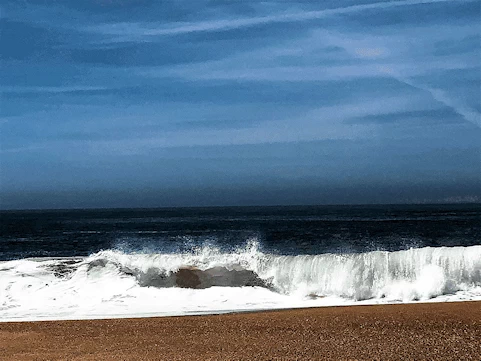 Praia do Norte Surf
Even on a calm day, you can see in these images how strong the surf here is here. We saw a number of 8 to 10 foot waves come ashore.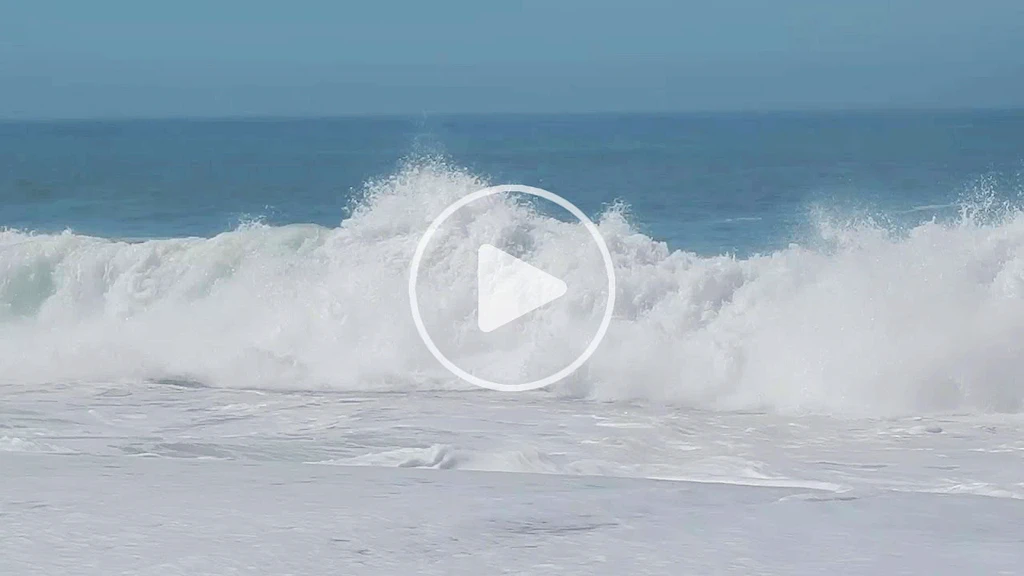 NOTE: Click here (or click the image to the left) to watch our video from the beach that day and you can hear how loud the surf noise was. Don't forget to turn up your speaker volume! We could only imagine how loud the 100 foot waves must be in the winter big surf season!
Video is the property of Just Traveling Thru, LLC via YouTube.
If you like our videos, click here to subscribe to our Youtube Channel.
NOTE: Below are some useful links where you can find even more information about what we have described on this page. There are of course, many other useful websites & pages, so for something specific, we would suggest using Google Search.

---
Disclosure: Some of the links on this page are Affiliate Links, meaning, at no additional cost to you, that we will earn a commission if you click through and make a purchase. So we would appreciate any click throughs, if you are inclined.
Note: All images on this page are the property of Just Traveling Thru, LLC unless otherwise noted.
Note: If you are interested in our European Travel Tips & Warnings, Click here. Or to take a look at our methods for Trip Planning click here.
---
To review any of our content, make suggestions and/or comments, please click the "Info" menu button at the top of this page. You will find our "Contact Us" link on that drop-down menu.