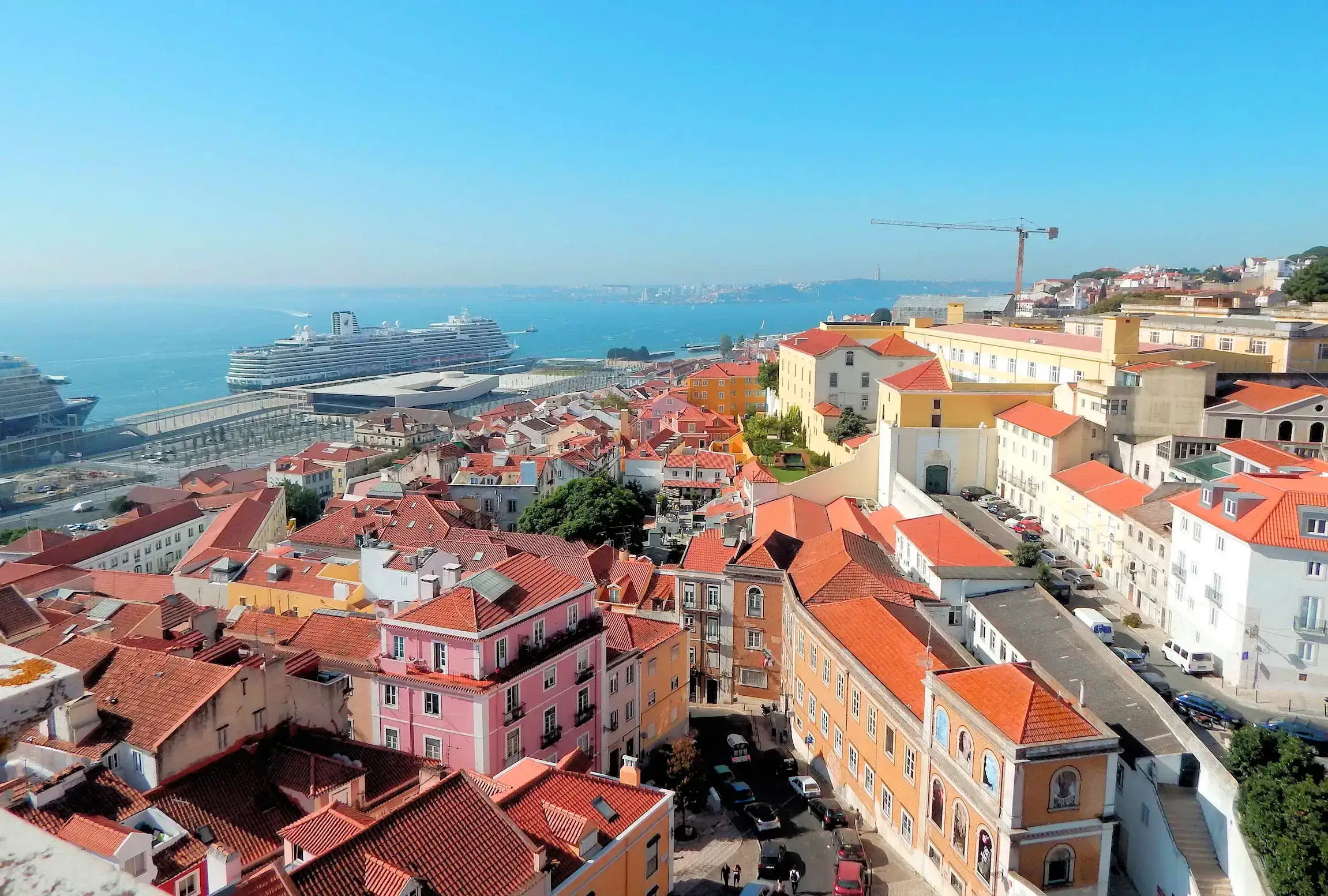 A Week in Portugal
This was the final week of our 2018 European Adventure, and it was our second major goal; neither of us had ever been here before, we have Portuguese immediate family members & relatives, and we wanted to explore everything we could! We wanted to see as much of Portugal as possible, so our planning of where to go, how long to stay there, and the routes necessary for each of the next destinations took some time to put togeher. The single biggest hurdle was mapping our "want to see list" to the time span we had available!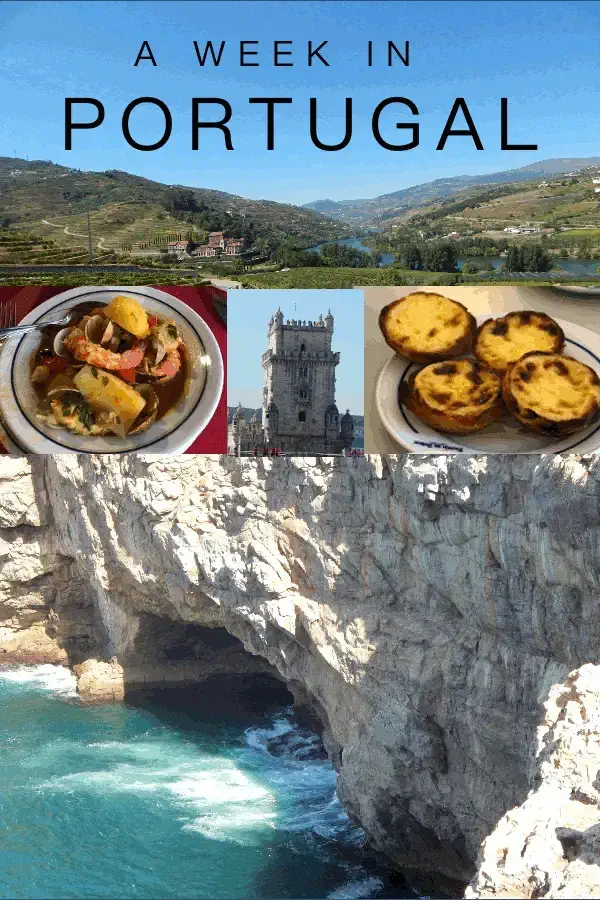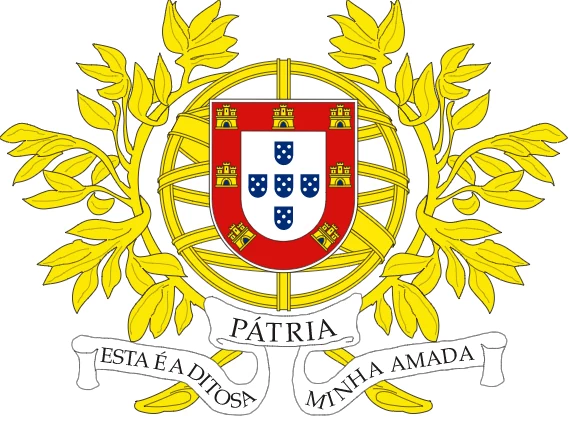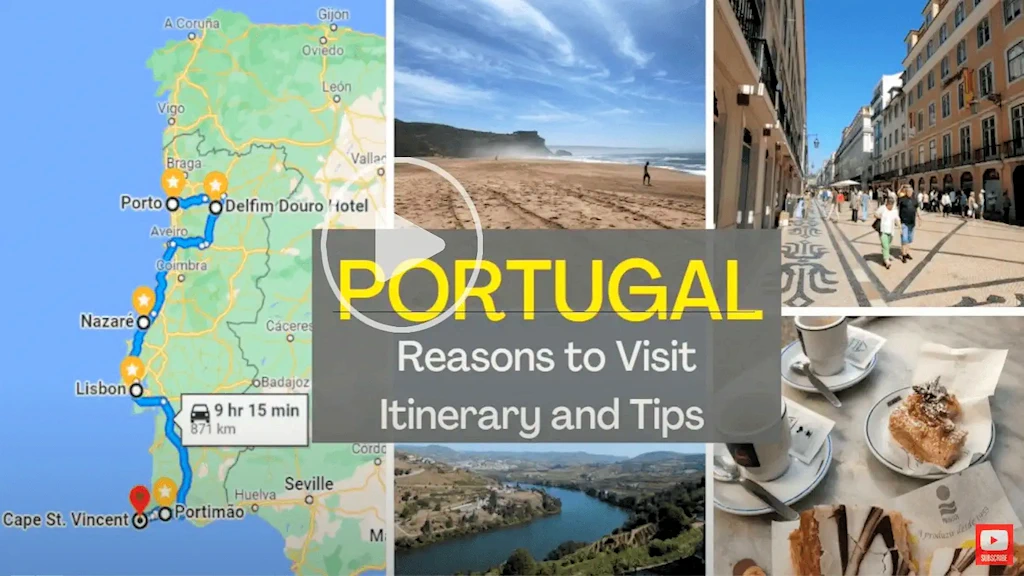 Check out our video for a overview
of our trip through Portugal and for some interestings information. This video is the property of Just Traveling Thru, LLC.
If you enjoy our videos click here to subscribe to our Youtube Channel.
Besides our Portugal motivations from our family's heritage, here are some other incredible reasons why we wanted to visit Portugal;
Perhaps now you can understand our enthusiasm for spending a week in Portugal, exploring it from North to South?
Driving in Portugal is similar to driving in the USA; the freeways ("Autoestrada") are very similar, the information signs are easily understood, and the speed limits are easy to discern. Speed limits are in kilometers per hour, multiply by 60% to derive MPH.
Driving in any European City is a lesson in patience and bravery. Traffic in Lisbon & Belém was thick, but most drivers were disciplined.
Driving in Portimão was straight forward, but getting to our VRBO rental from the highway definitely required use of a mapping system. We had retired our Tom-Tom mapping device, and only used cell phone based mapping to navigate everywhere.
Portugal uses tolls, and there are several methods they utilize to collect toll monies. You need to make sure that your rental vehicle is equipped with an RFID unit. Click here to go to the Portugal Tolls Website to check the current rules.
We flew from Madrid to Porto, Portugal via TAP Portugal Airlines. In Porto, we picked up our rental car from Auto Europe, fired up our navigation maps, and proceeded to drive to the Delfim Douro Hotel - our first stop in Portugal. Our route from the Porto International Airport was on the A4 east to exit 24 where we turned south on the N2. Once we crossed the Douro River Bridge, we then turned back west on the N222 to the Delfim Douro Hotel on the right side of the road.
NOTE: You have to make a slight right turn onto the M537 from the N222. Note that the hotel sign is small and since there is a wall separating the hotel grounds from the road (the hotel is a bit lower on the hill than the wall), you will not be able to see it easily from the road - Click here a for Map of the road intersection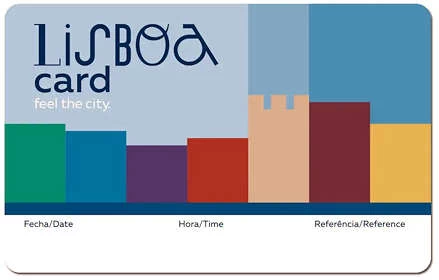 Card Benefits
Unlimited free travel by bus, metro, tram and elevators.
Entry to 35 museums, attractions & UNESCO-listed sites.
Skip-the-line at Mosterio dos Jerónimos Archeology Museum.
Free travel on CP train lines to Sintra and Cascais.
Guidebook & discounts at participating shops.
The Lisboa Card is valid for a full calendar year after its purchase date (just in case you need to postpone your trip), and is validated upon its first use.
Click here to go to their website.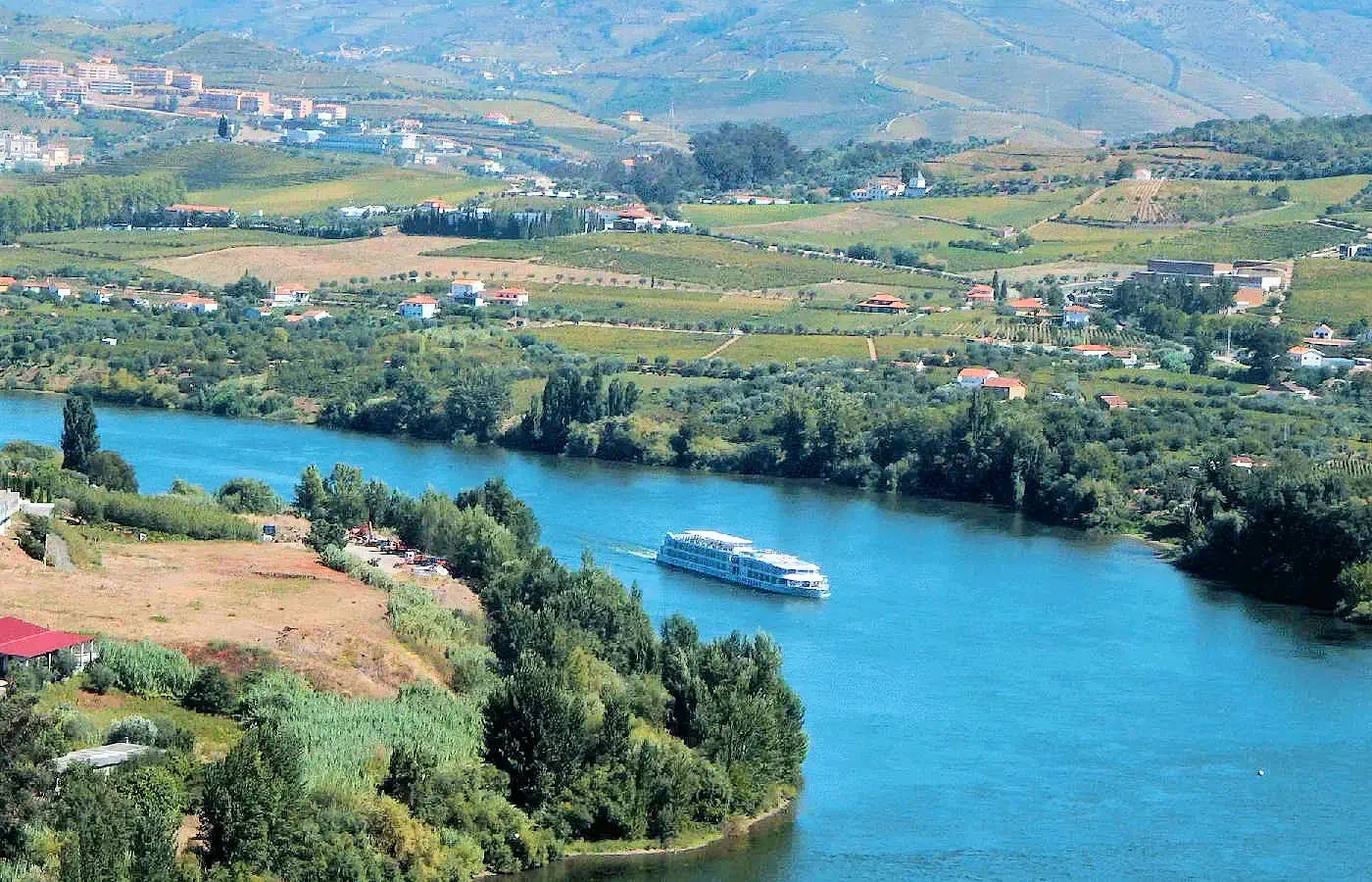 Our first destination in Portugal after landing in Porto, was the Delfim Douro Hotel and a strong desire to explore the surrounding area - some interesting wineries were just a few miles away, and we planned on visiting Quinta da Pacheca to take their tour that afternoon.
After departing the Delfim Douro Hotel in the Douro River Valley, we decided to stop at Praia do Norte on our way to Lisbon. This was the result of us having seen the giant waves being surfed in the HBO documentary "100 Foot Wave".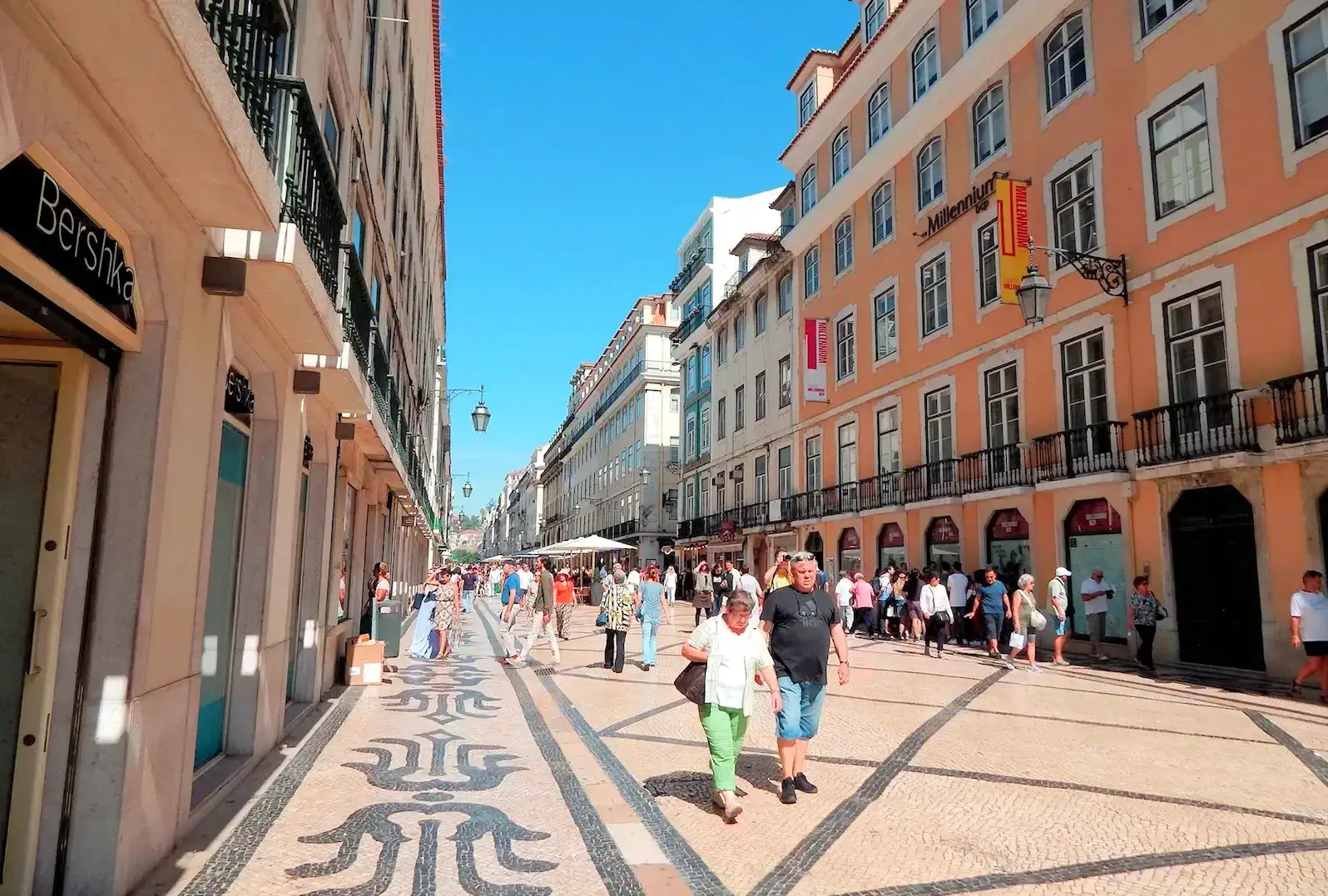 After driving most of the day, Lisbon was a breath of fresh air. We were able to park the car and concentrate on exploring the city by public transportation and walking. Our rental unit is located in Belem, very close to the Tagus River and also close to the metro train system station.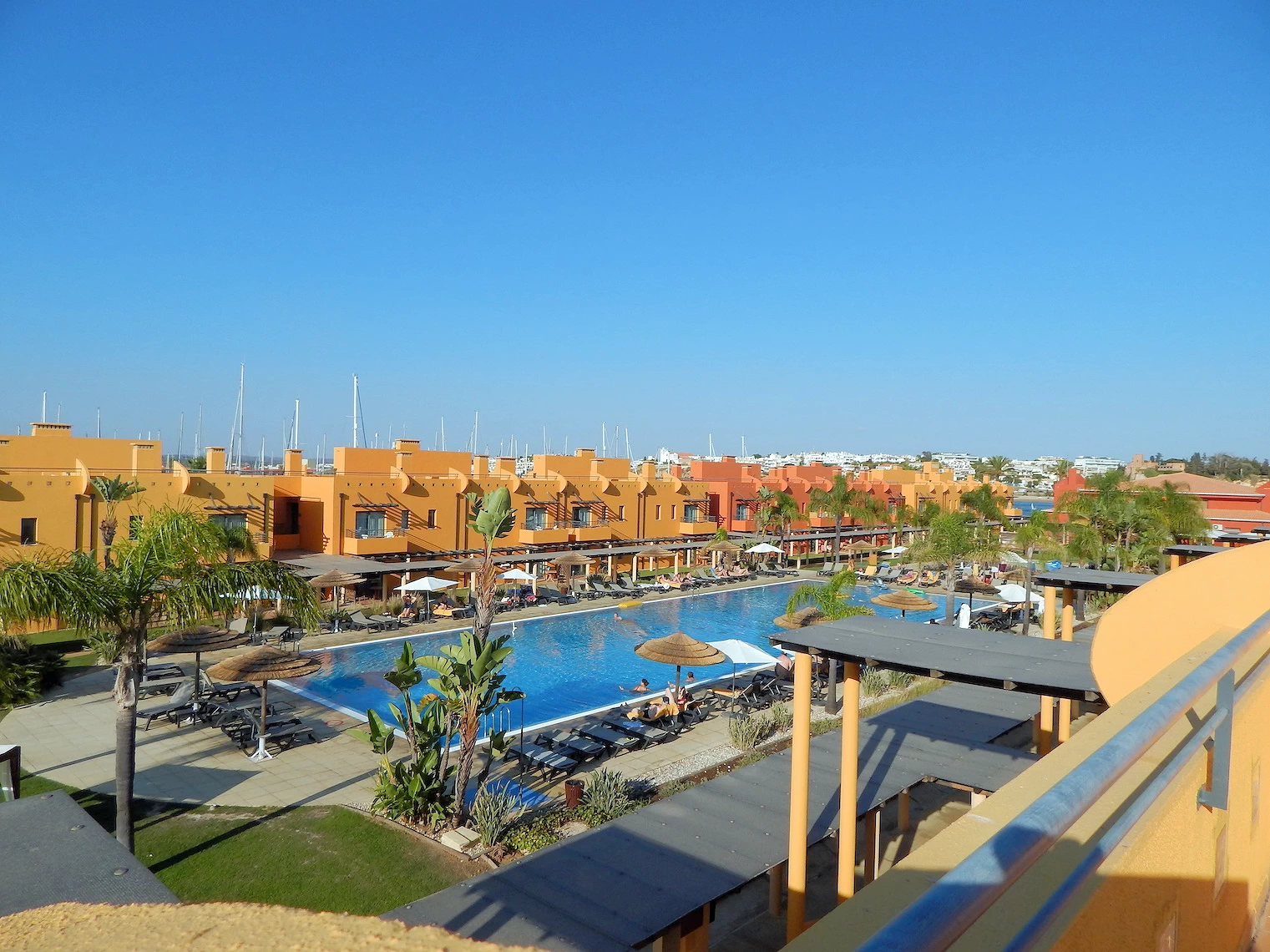 After Lisbon, the Algarve was our next "target area" to explore. We had heard stories from Celeste's parents about how beautiful it was, and how good the food was, so our expectations were high and our zeal to start our exploration there was at a high level!
It cannot be overstated how good the seafood & pastries are in Portugal. Yes French pastries are quite good as well, but Portuguese pastries are unique and excellent and we had them in every district in the Country! Below are pictures of a few of things we enjoyed.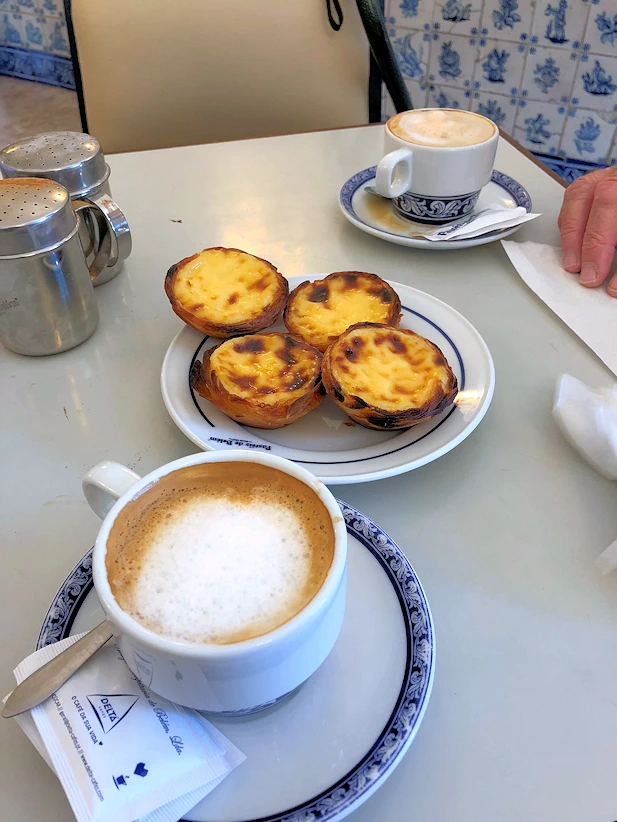 Pastéis de Nata - these are from Pasteis de Belém which is considered to make the best in Lisbon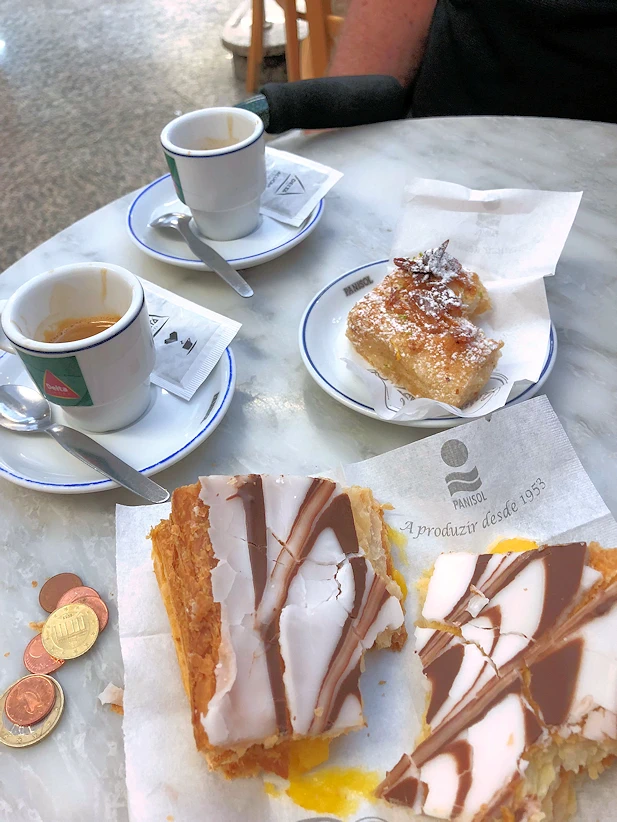 More great pastries - don't remember the name, but they were awesome!
Now as you have read on this page that we had a rental car while in Portugal, and so you can imagine that we had to stop for gasoline, or rest rooms, etc, at various locations throughout Portugal right? At every rest stop or gas station that we visited, there would be an espresso bar. So during most of these stops we would have an espresso with a pastry, and each & every time it was absolutely delicious!
The point we want to leave you with, is that Portugal Service Station food & coffee is miles & miles better than what you can find in the USA ! Do yourself a favor and give it a try.
NOTE: Below are some useful links where you can find even more information about the areas we have described on this page. There are of course, many other useful websites & pages, so for something specific, we would suggest using Google Search.

---
Disclosure: Some of the links on this page are Affiliate Links, meaning, at no additional cost to you, that we will earn a commission if you click through and make a purchase. So we would appreciate any click throughs, if you are inclined.
Note: All images on this page are the property of Just Traveling Thru, LLC unless otherwise noted.
Note: If you are interested in our European Travel Tips & Warnings, Click here. Or to take a look at our methods for Trip Planning click here.
---
To review any of our content, make suggestions and/or comments, please click the "Info" menu button at the top of this page. You will find our "Contact Us" link on that drop-down menu.