17th Street Park Sarasota, FL
The 17th Street Park in Sarasota, Florida, is a charming urban oasis that captivates visitors with its natural beauty and recreational amenities. Spanning across 10 acres, this park is a popular destination for both locals and tourists seeking respite from the bustling city life. Stroll along winding pathways under the shade of majestic oak trees, which create a serene and peaceful atmosphere.
The park offers various facilities, including playgrounds for children to frolic and expend their energy, making it an ideal spot for families. Picnic areas and shelters are scattered throughout, providing a perfect setting for gatherings and community events. Sports enthusiasts can enjoy basketball and volleyball courts, engaging in friendly matches with friends or fellow park-goers.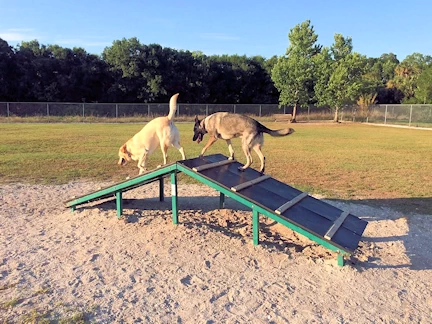 17th Street Park Amenities
Dog Park (some agility training equipment)
Picnicking
Restroom
Shelter / Pavilion
Soccer Field
Softball Field
17th Street Park Hours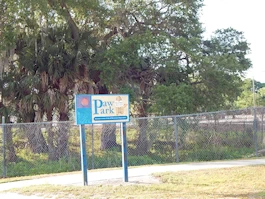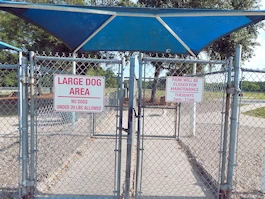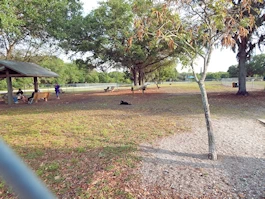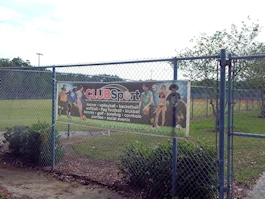 This is a busy, often visited park. Agility equipment on large dog side – and it is currently the only dog park in the County with equipment.
For nature lovers, the park features a tranquil pond teeming with wildlife, making it a delightful spot for birdwatching and wildlife observation. The 17th Street Park is not just a recreational hub but also serves as a testament to Sarasota's commitment to preserving green spaces and promoting a healthier, more vibrant community.

---
Disclosure: Some of the links on this page are Affiliate Links, meaning, at no additional cost to you, that we will earn a commission if you click through and make a purchase. So we would appreciate any click throughs, if you are inclined.
Note: All images on this page are the property of Just Traveling Thru, LLC unless otherwise noted.
Note: If you are interested in our European Travel Tips & Warnings, Click here. Or to take a look at our methods for Trip Planning click here.
---
To review any of our content, make suggestions and/or comments, please click the "Info" menu button at the top of this page. You will find our "Contact Us" link on that drop-down menu.