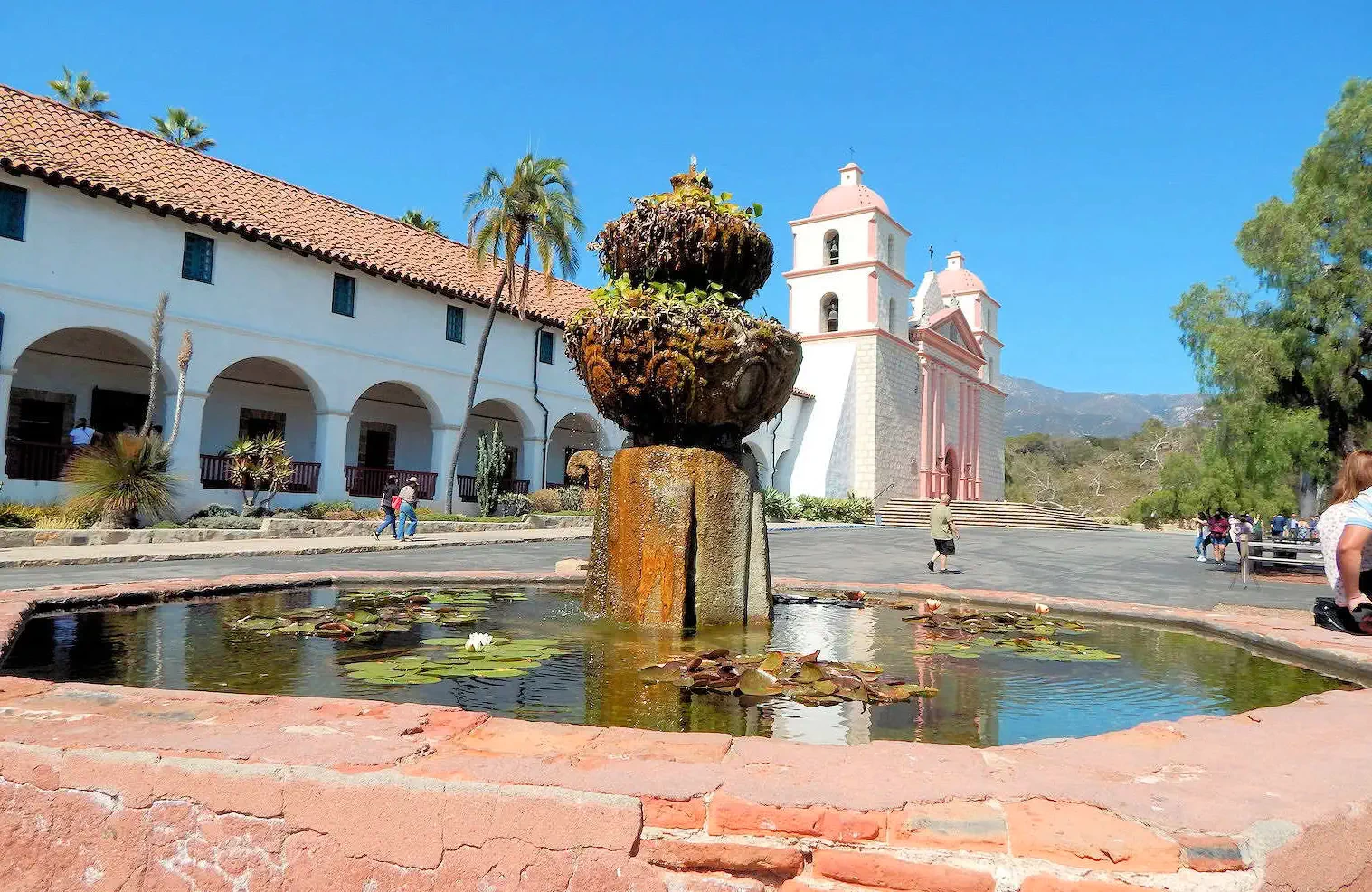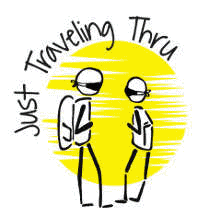 Santa Barbara, CA
Santa Barbara sits between the Los Padres National forest and California's central coast about an hour and a half northwest of Malibu. It's Spanish roots are apparent throughout the city with an abundance of red tile clay roofed homes and several Spanish style buildings such as the Old Mission and county courthouse.
We chose to stay in Santa Barbara to enjoy the beach, wine and food before heading up the coastal highway. One of our old friends came back from Santa Barbara many years ago and told me that his wife was ready to move there. We can see why. The beach is situated so that you get morning sunrise views, there are long bike paths and walking and jogging paths, and a skateboard park along the beach. There appeared to be daily yoga classes happening right on the beach too! Between the ocean and those daily activities and the abundance of good food and near perfect weather… what is not to like (other than the price of homes there). We enjoyed our two nights in Santa Barbara and I expect we will return some day.
In 1602, Spanish maritime explorer Sebastián Vizcaíno gave the name "Santa Barbara" to the channel and also to one of the Channel Islands in gratitude for having survived a violent storm in the Channel on December 3, the eve of the feast day of Saint Barbara.
The first Native Americans ( the Chumash people) arrived in Santa Barbara approximately 13,000 years ago.
Santa Barbara was destroyed by earthquakes in 1812 and 1925 and had to be rebuilt.
The first Europeans in Santa Barbara were part of a Spanish expedition in 1542 led by the Portuguese explorer Juan Rodríguez Cabrillo. On his return voyage, he injured his leg during a fight with native indians and died from gangrene.
The United States conquest of California in the Mexican–American War broke out in May 1846 over the annexation of Texas. The Mexican Army initially repulsed the takeover of Santa Barbara until Major John C. Fremont attacked on December 24, 1846 with a force of 300 men. Click here to read the John C. Fremont Wikipedia Article.
In 1850 California became the 31st State in the United States.
`
Click here
to visit the Wikipedia Page where the above information came from.
Fun or Interesting facts about Santa Barbara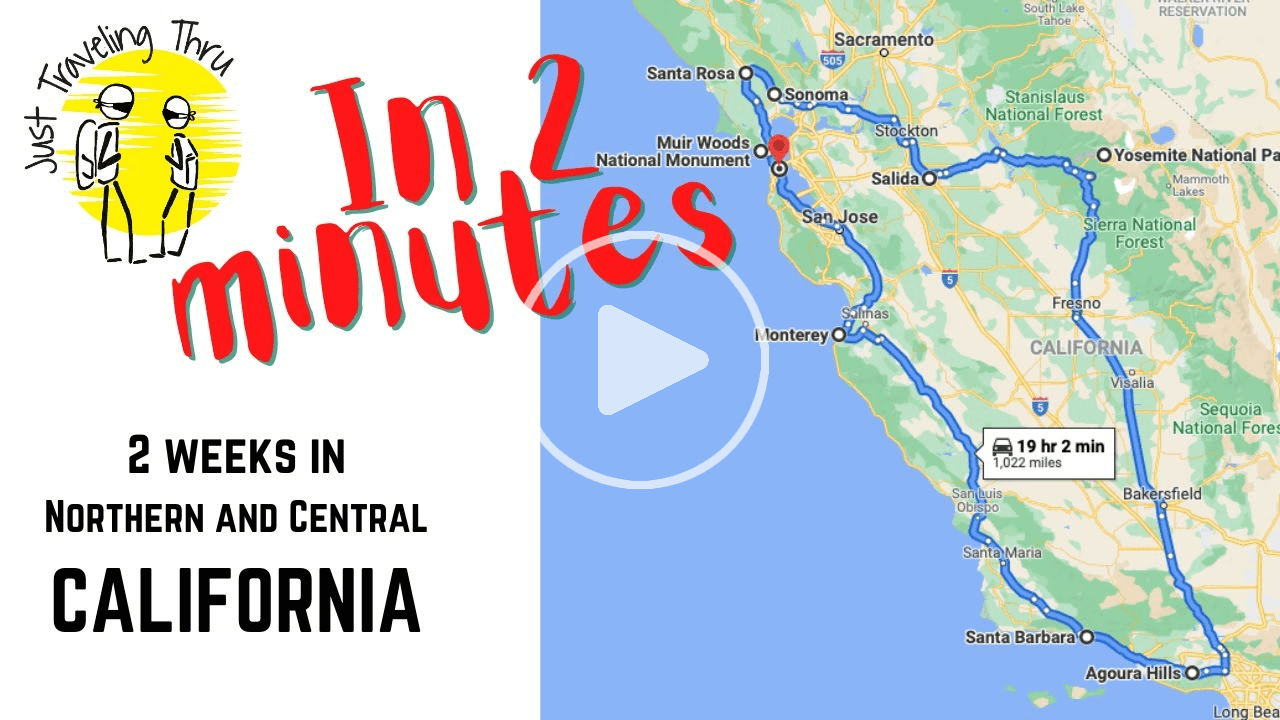 Click this image to watch a great overview video of our California trip. This video is the property of Just Traveling Thru, LLC.
If you enjoy our videos click here to subscribe to our Youtube Channel.
Mission Santa Barbara was established on December 4, 1786 by Padre Fermin Francisco de Lasuen (1736 - 1803), and was the tenth of the 21 California Missions to be founded by the Spanish Franciscans. So this Mission is not part of the Junipero Serra mission construction efforts, as he passed away in 1784.
Today the Mission operations include a museum, gift shop, cemetery and mausoleum, and several historic gardens, as well as being the home to a community of Franciscan Friars on about 15 acres. The Mission is also home base for Saint Barbara Parish, which operates under the Archdiocese of Los Angeles, the Santa Bárbara Mission Archive-Library, a separate Franciscan-sponsored non-profit, and a training center which provides the first year of education for Friars from across the United States.
Built in 2000, this concrete skate park in Santa Barbara serves both locals and tourists. Next to West Beach and Chase Palm Park, the 14,600-square-foot concrete park features ledges, rails, hips, quarterpipes, banks, a "taco" bowl, and pyramid. Admission is free, and helmets are required. Since skating is illegal in many parts of town this is a popular spot for local kids and draws attention from passers-by.
We came across this park as we were exploring our way to West Beach, and we stopped to watch some skaters have fun. Note that it has its own free parking lot. One of the more inspiring things about this park, is that the design came from Mike Taylor at Powell Skateboards nd different local pros like Sammy Baptista. Apparently, Shorty's clothing company donated funds for the construction, and team manager George Nagai was also involved with the project. The location has to be one of the better ones ever chosen for a skatepark in California.
Tacos for Dinner
One evening we weren't in the mood for "formal" dinner so we looked up some informal options and came across East Beach Tacos. It had some good reviews and it was close enough to walk from the hotel. When we arrived they were doing a brisk business and were surprised to see that it was not only a taco joint but a taco and batting cages joint which brought a bit of fun to the meal. We got to watch kids practice while we ate our tacos. One of the things that I really liked was that they offered individual tacos for a very reasonable price so you could mix and match your tacos. We had fish tacos and shrimp tacos and a side of guacamole and chips with a couple of beers. The guacamole was fresh and the chips tasted homemade. The tacos were some of the better tacos we've had. If you are in town, give them a try.
Click here for their website.
---
Disclosure: Some of the links on this page are Affiliate Links, meaning, at no additional cost to you, that we will earn a commission if you click through and make a purchase. So we would appreciate any click throughs, if you are inclined.
Note: All images on this page are the property of Just Traveling Thru, LLC unless otherwise noted.
Note: If you are interested in our European Travel Tips & Warnings, Click here. Or to take a look at our methods for Trip Planning click here.

To view our entire set of images from our Santa Barbara visit, click here
---
To review any of our content, make suggestions and/or comments, please click the "Info" menu button at the top of this page. You will find our "Contact Us" link on that drop-down menu.