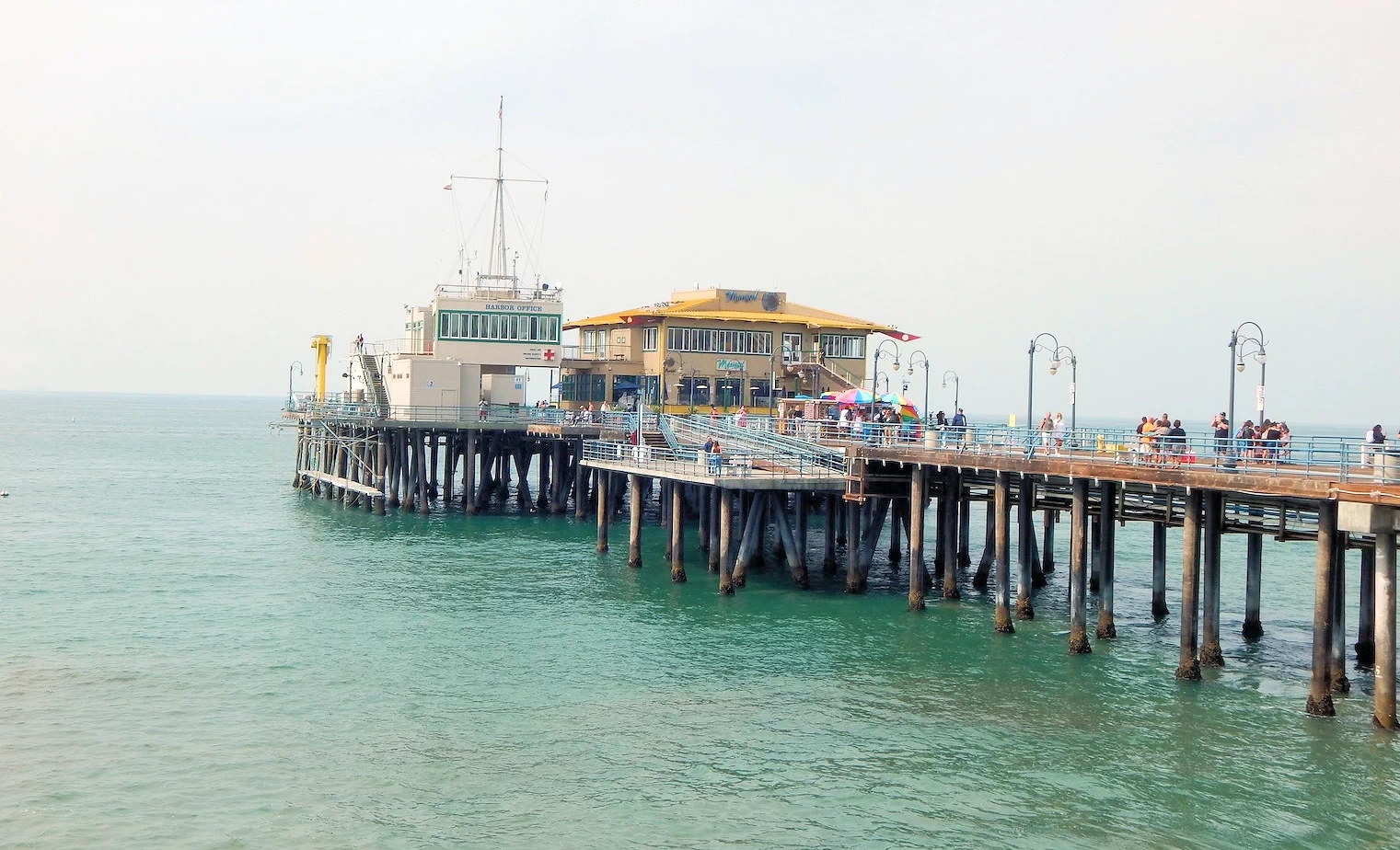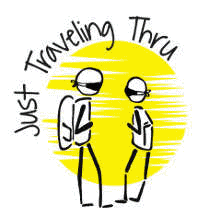 Santa Monica, CA
Santa Monica was the site of my first job in the Computer Software Industry, I worked there for Scientific Data Systems (SDS) just prior to the Xerox purchase of SDS - who turned the company into Xerox Data Systems (XDS).
The northern sections of the city of Santa Monica once belonged to Rancho San Vicente y Santa Monica and Rancho Boca de Santa Monica (prior to 1848 when California became a U.S. possession). The Sepulveda family sold 38,409 acres of Rancho San Vicente y Santa Monica for $54,000 in 1872 to Colonel Robert S. Baker and his wife, Arcadia Bandini de Stearns Baker. They then subdivided part of their joint holdings in 1875 and created the town of Santa Monica. The town site fronted on the ocean and was bounded on the northwest by Montana Avenue, on the southeast by Colorado Avenue and on the northeast by 26th Street. The avenues were all named after the states of the West, the streets being simply numbered. The first lots in Santa Monica were sold on July 15, 1875. Click here to read the full Wikipedia Article on Santa Monica.
Due to the fires that were taking place in the Sequoia National Park (our Three Rivers cabin reservation was cancelled due to its proximity to the fire), the opportunity arose for us to spend some time near Santa Monica (and Agoura Hills, CA), I realized that Celeste and I would be able to visit the Santa Monica Pier area, and I could show her some of my old stomping grounds.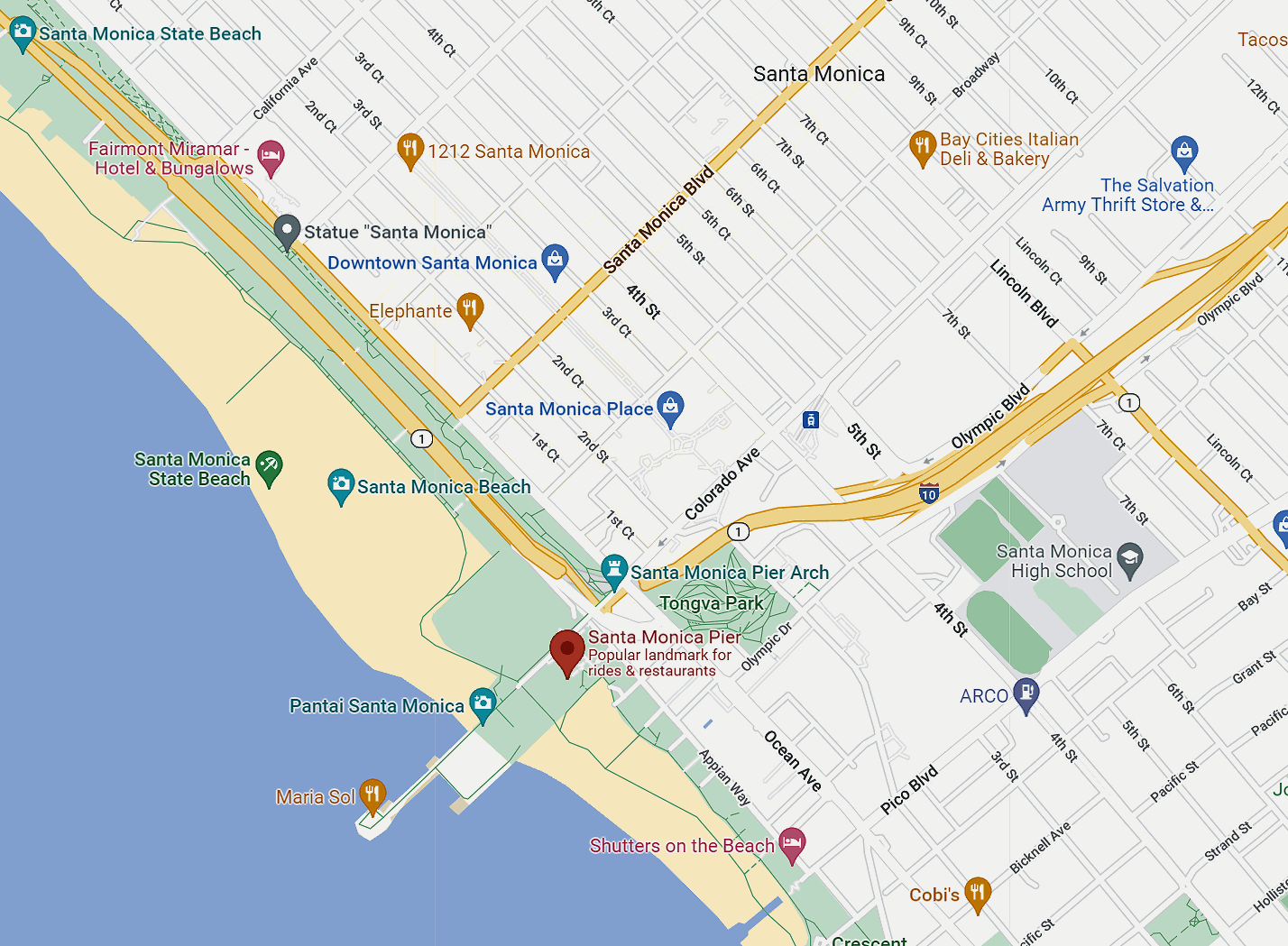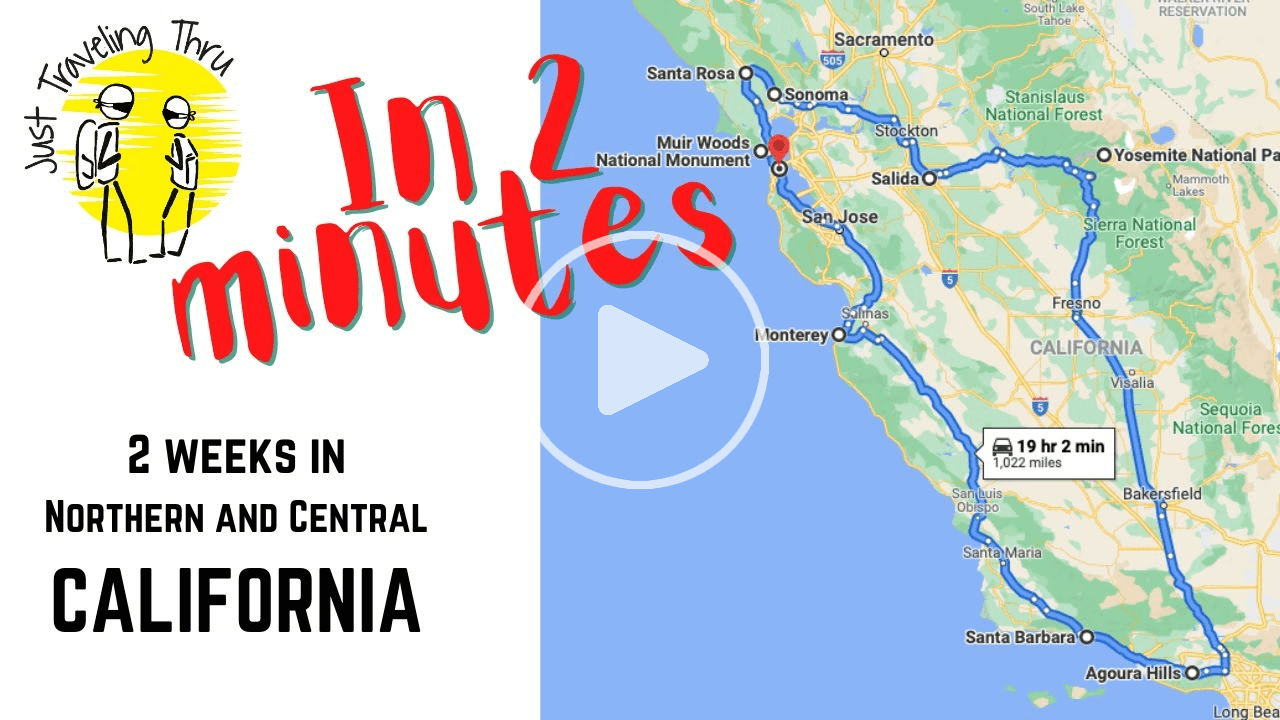 Click this image to watch a great overview video of our California trip. This video is the property of Just Traveling Thru, LLC.
If you enjoy our videos click here to subscribe to our Youtube Channel.
The Santa Monica Pier opened in 1909, and it has been a popular place to go ever since. In the 1970's the Santa Monica City Council slated the pier for destruction & replacement, and the citizens of the city reacted vigorously and defeated the attempt. Three of the council members were eventually defeated during elections !
In 1983 the pier was badly damaged by a storm, and the city created the Pier Restoration and Development Task Force to oversee the pier's reconstruction. The reconstruction work took until April 1990 to complete and once again, the pier was a popular destination.
The pier draws over four million visitors annually, and it remains a popular recreation area. As you can see in our images, the beach on both sides of the pier are very large and are popular with swimmers & surfers alike.
When I worked in Santa Monica, we would occasionally come over to the Pier area to eat lunch, or to hang out after work. Venice Beach is only a couple of miles south of the Pier, so there were a number of places to hang out along the beach.
After a morning of exploring the pier & watching a bunch of kids surfing, we got back onto the highway and drove north on 101. Santa Barbara is 84 miles from the Pier and along the way we traversed Malibu Beach, which is one of the prettiest and uncrowded beaches anywhere near Los Angeles County.
As you can see in these images, we stopped at various locations along the coast for several reasons; one was that our hotel check-in in Santa Barbara was not until 3PM, and secondly was because the beaches we passed going north were just so pretty. Yet just about every beach we passed would be deserted ?
The last 3 images above were taken at Refugio State Beach Campground, which was so pretty that we decided to stop and explore. This park is still 22 miles south of Santa Barbara, but as I pointed out previously, we had to delay our arrival in order to be able to check-in to our hotel room. Refugio Park contains hiking trails and picnic spots - click here to go to the California Parks page for Refugio Park amenities and a full description of what you can find there.
In image # 4 above, you can see a video crew is filming either an advertisement or location scenes for some other purpose. They were busy the entire time we were there, taping, moving position and taping again.
---
Disclosure: Some of the links on this page are Affiliate Links, meaning, at no additional cost to you, that we will earn a commission if you click through and make a purchase. So we would appreciate any click throughs, if you are inclined.
Note: All images on this page are the property of Just Traveling Thru, LLC unless otherwise noted.
Note: If you are interested in our European Travel Tips & Warnings, Click here. Or to take a look at our methods for Trip Planning click here.

To view our entire set of images from our Santa Monica visit, click here
---
To review any of our content, make suggestions and/or comments, please click the "Info" menu button at the top of this page. You will find our "Contact Us" link on that drop-down menu.