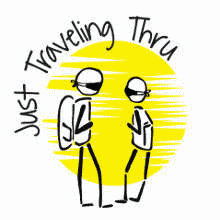 Muir Woods & Area, CA
click here
to create a parking reservation). The park entrance fee is separate from the parking fee, and obviously they are trying to avoid conflicts in the parking lot by requiring reservations to park. However, you do not need to drive a car there, as there are a number of Bus Tour Companies who will transport you to & from the park.
It is no doubt highly likely that everyone knows that Muir Woods is named after named after the naturalist John Muir. The story of how that came about is interesting and I would suggest that you read the Wikipedia Article about this story by clicking here. Saving these beautiful trees from greed & politics took some doing.
Muir Woods is but 49 miles from Santa Rosa via U.S. 101, and with the Pandemic in effect, we did not encounter much traffic. Although there is a gift shop at the park, which does have a limited amount of "snacks", if you plan to have coffee or a meal before entering the park, you should consider finding something in Manzanita, CA which is the U.S. 101 exit for the park.
Muir Woods Park is at the bottom of a canyon once known as "Redwood Canyon"; a long twisty road with numerous switchbacks as it descends to the parking lot area.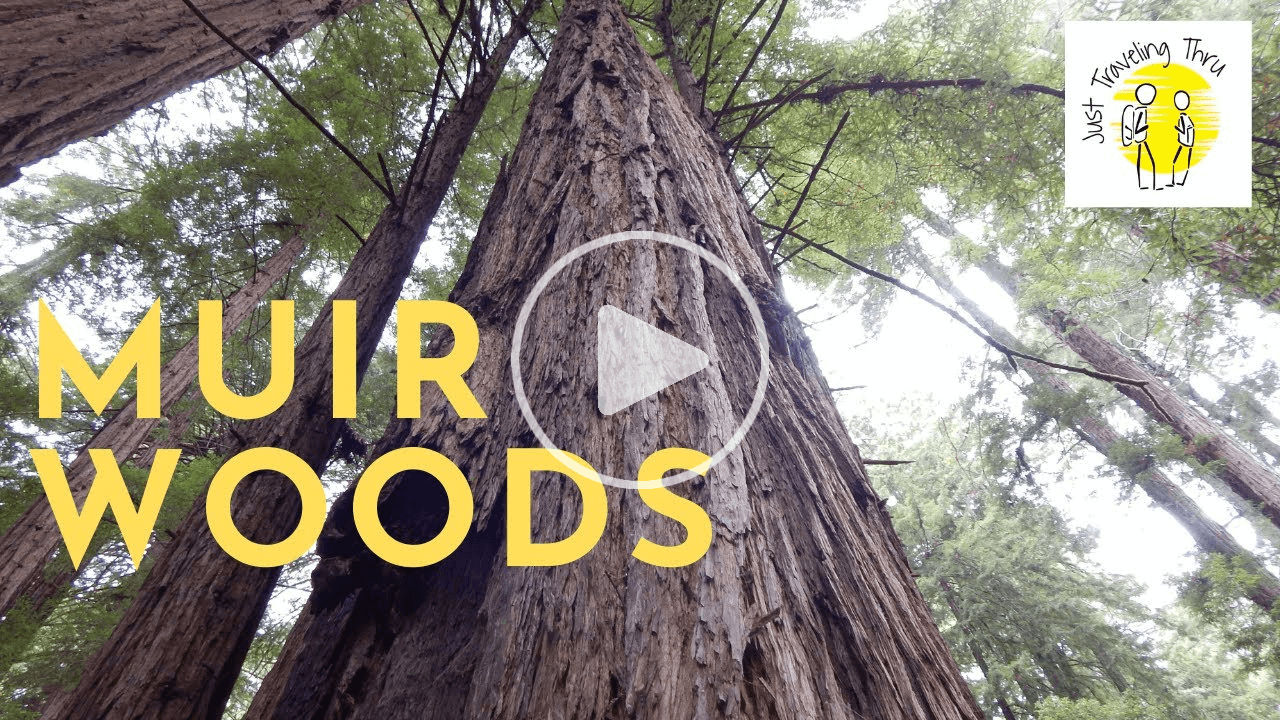 Click this image to watch a great video of our walk through Muir Woods. This video is the property of Just Traveling Thru, LLC.
As we drove out of the park and headed back to the top of Redwood Canyon, we did some quick map research and saw that Muir Beach was only 3 miles down California route 1 and Stinson Beach was just 6 miles north of Muir Beach. Rather than driving back to U.S. 101 and returning to Santa Rosa that way, we decided to take a leisurely drive up the coast and then drive on California route 116 to Petaluma where we could rejoin U.S. 101.
We were aware that Muir Beach is a basic bedroom community without much in the way of commercialism, so our thoughts were that we would have lunch in Stinson Beach. The beach there is 3.5 miles in length and comprised of a fine white sand that is unusual in California - and it is considered to be one of the best beaches in Marin County. We were not able to find any place that looked like it offered lunches that wasn't crowded (and there weren't many !), so we picked up some snacks at the Stinson Beach Market and continued our drive north.
NOTE: Other than "The Siren Canteen", "The Sand Dollar Restaurant" and the "Stinson Beach Market" it does not appear to be anywhere else that offers food.
---
Disclosure: Some of the links on this page are Affiliate Links, meaning, at no additional cost to you, that we will earn a commission if you click through and make a purchase. So we would appreciate any click throughs, if you are inclined.
Note: All images on this page are the property of Just Traveling Thru, LLC unless otherwise noted.
Note: If you are interested in our European Tips & Warnings, Click here. Or to take a look at our methods for Trip Planning click here.

To view our entire set of images from our 2021 Santa Rosa visit, click here
---
To review any of our content, make suggestions and/or comments, please click the "Info" menu button at the top of this page. You will find our "Contact Us" link on that drop-down menu.