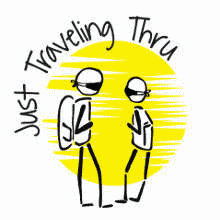 Carmel-by-the-Sea, CA Map
We arrived here after exiting the famous "17 Mile Loop" and we continued through the entire Carmel coastline because of the unique and beautiful homes along that route.
Fun and/or Interesting facts about Carmel
Unwilling to see their village become "citified," Carmel's founding fathers rejected the practice of house mail delivery in favor of a central post office. To this day, there are still no addresses, parking meters or street lights, and no sidewalks outside of Carmel's downtown commercial area. Those seeking directions receive hints such as "fifth house on the east side of Torres Street, green trim, driftwood fence" or by the legendary names adorning most houses, such as "Hansel" or "Sea Urchin." It is, by the way, bad luck to change the name on a Carmel cottage.
Though often mistakenly thought of as an urban myth, the municipal code of Carmel bans wearing shoes having heels more than 2 inches in height or with a base of less than one square inch unless the wearer has obtained a permit for them. While the local police do not cite those in violation of the ordinance, this seemingly peculiar law was authored by the city attorney in 1963 to defend the city from lawsuits resulting from wearers of high-heeled shoes tripping over irregular pavement distorted by tree roots. Permits are available without charge at City Hall.
With no fast food restaurants in the City of Carmel-by-the-Sea, the city's charming eateries and tasting rooms offer a full range of cuisine and wine tasting all within walking distance from the over 40 hotels and inns. From Wine Spectator award-winning restaurants to casual eateries and pubs, great dining is abundant, but don't plan for your typical Starbucks venti frappuccino instead plan a stop at one of the many family owned coffee shops for speciality drinks and your morning cup of joe.
No ice cream could be sold or eaten - This local ordinance prohibited the sale and eating of ice cream in the city. Since almost every tourist town in the world offers this cold confection, what could those in authority have been thinking here? The reason was that ice cream tends to fall off cones, creating a sticky gooey mess on the streets. So they basically just outlawed it. That law, in particular didn't sit right with one local resident named Clint Eastwood. In 1986 he ran for mayor on a pro-business platform and promptly repealed it. So today, you can enjoy your ice cream and walk around town unfettered.
These images were taken at Moss Beach & China Rock Vista Point as we drove towards Carmel from Monterey. This portion of the drive was filled with beautiful ocean views & rocky beaches.
We entered Carmel via the "Carmel Gate" on 17 Mile Drive and drove to Ocean Avenue to look for parking so we could get some images of Carmel Beach. One advantage of getting there early in the morning was that there was quite a bit of parking available.
As you can see, Carmel Beach is pretty and a number of residents were out walking their dogs on the beach. Once we had enjoyed the beach view, we started driving again along Scenic Road, which is lined with beautiful homes all the way down to Carmel Point.
Point Lobos State Natural Reserve is outstanding for sightseeing, photography, painting, nature study, picnicking, SCUBA diving, and jogging. In addition to the spectacular beauty, nearly every aspect of its resources is of scientific interest. There are rare plant communities, endangered archeological sites, unique geological formations, and incredibly rich flora and fauna of both land and sea. Deriving its name from the offshore rocks at Punta de los Lobos Marinos ("Point of the Sea Wolves") where the sound of the sea lions carries inland, the Reserve has often been called "the crown jewel of the State Park System".
The history of Carmel began with Spanish explorer Juan Rodriguez Cabrillo's first sighting of the white-sand beach and pine forest of Carmel 50 years after Columbus discovered America. In 1602, another venturesome Spaniard, Sebastian Vizcaino, and three Carmelite friars found a river valley that they named "El Rio Carmelo." On June 3, 1771, Father Junipero Serra founded the second California mission, which still stands on the edge of present day Carmel-by-the-Sea. The mission was secularized in 1833 and the City of Carmel incorporated on October 31, 1916.
Click here for a more complete view of the history of Carmel.
---
Disclosure: Some of the links on this page are Affiliate Links, meaning, at no additional cost to you, that we will earn a commission if you click through and make a purchase. So we would appreciate any click throughs, if you are inclined.
Note: All images on this page are the property of Just Traveling Thru, LLC unless otherwise noted.
Note: If you are interested in our European Tips & Warnings, Click here. Or to take a look at our methods for Trip Planning click here.

To view our entire set of images from our Monterey visit, click here
---
To review any of our content, make suggestions and/or comments, please click the "Info" menu button at the top of this page. You will find our "Contact Us" link on that drop-down menu.