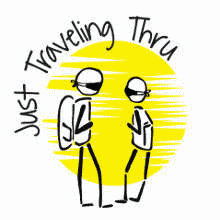 Monterey, CA Map
Carmel Page
- which was a day trip from Monterey for us).
During our trip research, we found that there were a number of interesting aspects about Monterey that we wanted to visit or see, ie; the Monterey Aquarium, the Osteria Al Mare (local Italian & Seafood restaurant), as well as a number of beautiful views of Monterey Bay.
Monterey celebrated it's Quadricentennial in 2002 - Spanish merchant Sebastian Vizcaino was the first European to set foot on the Monterey Peninsula in 1602 and christened Monterey after the viceroy of New Spain, Count de Monte Rey.
Interesting Facts about Monterey
Monterey is home to many of California's firsts: California's first theater, brick house, publicly funded school, public building, public library, and printing press, which printed The Californian, California's first newspaper.
Monterey was the site of the July 7, 1846, Battle of Monterey during the Mexican-American War. It was on this date the U.S. flag was raised over the Monterey Custom House and California was claimed for the United States.
There are no dairy farms in the city of Monterey; the semi-hard cheese known as Monterey Jack originated in nearby Carmel Valley, California, and is named after businessman and land speculator David Jack.
Monterey was named as one of 2013's "Top Ten Wine Travel Destinations" in the world by Wine Enthusiast Magazine.
The Monterey area has about 71 wineries with 31 tasting rooms, compared to Napa Valley, that's a drop in the bucket as it has 400 wineries and 150 of them are open to the public for tastings. (If you want to see/taste/buy the majority of wine produced in Monterey County, take a visit over to A Taste of Monterey on Cannery Row.)
Monterey Country grows more Chardonnay grapes than any other California wine region.
The town is home to the Monterey Bay Aquarium, which is celebrating its 30th anniversary this year. The Aquarium is world famous for its research and facility located in the Monterey Bay.
There are 10 distinct wine appellations in Monterey County. The rich diversity of growing conditions is reflected by the astounding 42 varietals grown here.
Many noted authors have lived in and around the area, including John Steinbeck, Robinson Jeffers, Robert A. Heinlein, Henry Miller, Ed Ricketts, and Robert Louis Stevenson.
The Monterey Jazz Festival began in 1958, presenting such artists as Louie Armstrong, Dizzy Gillespie, and Billie Holiday, and now claims to be "the longest running jazz festival in the world".
San Carlos Beach is located at the west end of Cannery Row next to the Monterey Bay Inn and the Coast Guard Station. This beach is sometimes referred to as Reeside Beach Access because of its location at the end of Reeside Avenue. San Carlos Beach is known for scuba diving not subathing, but it's a great place to visit on a sunny day.
Fisherman's Wharf was used as an active wholesale fish market into the 1960s, the wharf eventually became a tourist attraction as commercial fishing tapered off in the area. It is technically known as The Old Fisherman's Wharf, to distinguish it from the current commercial wharf (known as Municipal Wharf #2).
It was built by the Pacific Coast Steamship Company in 1870 for the loading and unloading of passengers and goods. The wharf was also used by other commercial operations, and the city of Monterey took ownership in 1913. The wharf was expanded through 1920.
Often called the "Serengeti of the Sea" the Monterey Bay National Marine Sanctuary is one of the best places in the world to see marine wildlife. You can see seals, sea lions, sea otters, whales, dolphins and seabirds any time of year!
Cannery Row is the waterfront street bordering the city of Pacific Grove, but officially in the New Monterey section of Monterey, California. It was the site of a number of now-defunct sardine canning factories, the last cannery closed in 1973.
Monterey has a long and interesting history; Founded on June 3, 1770 it was the capitol of Alta California during both the Spanish and Mexican time frames. After Mexico ceded California to the U.S. at the end of the Mexican-American war (1848), Monterey hosted California's first constitutional convention in 1849.
The collapse of sardine fishing in Monterey Bay and surrounding areas, led to almost the complete collapse of all sardine canning facilities in Monterey in the 1967 to 1986 time frame. Since that time, Monterey has evolved into a tourist destination.
Click here to view the Monterey Wikipedia Page.
---
Disclosure: Some of the links on this page are Affiliate Links, meaning, at no additional cost to you, that we will earn a commission if you click through and make a purchase. So we would appreciate any click throughs, if you are inclined.
Note: All images on this page are the property of Just Traveling Thru, LLC unless otherwise noted.
Note: If you are interested in our European Tips & Warnings, Click here. Or to take a look at our methods for Trip Planning click here.

To view our entire set of images from our Monterey visit, click here
---
To review any of our content, make suggestions and/or comments, please click the "Info" menu button at the top of this page. You will find our "Contact Us" link on that drop-down menu.