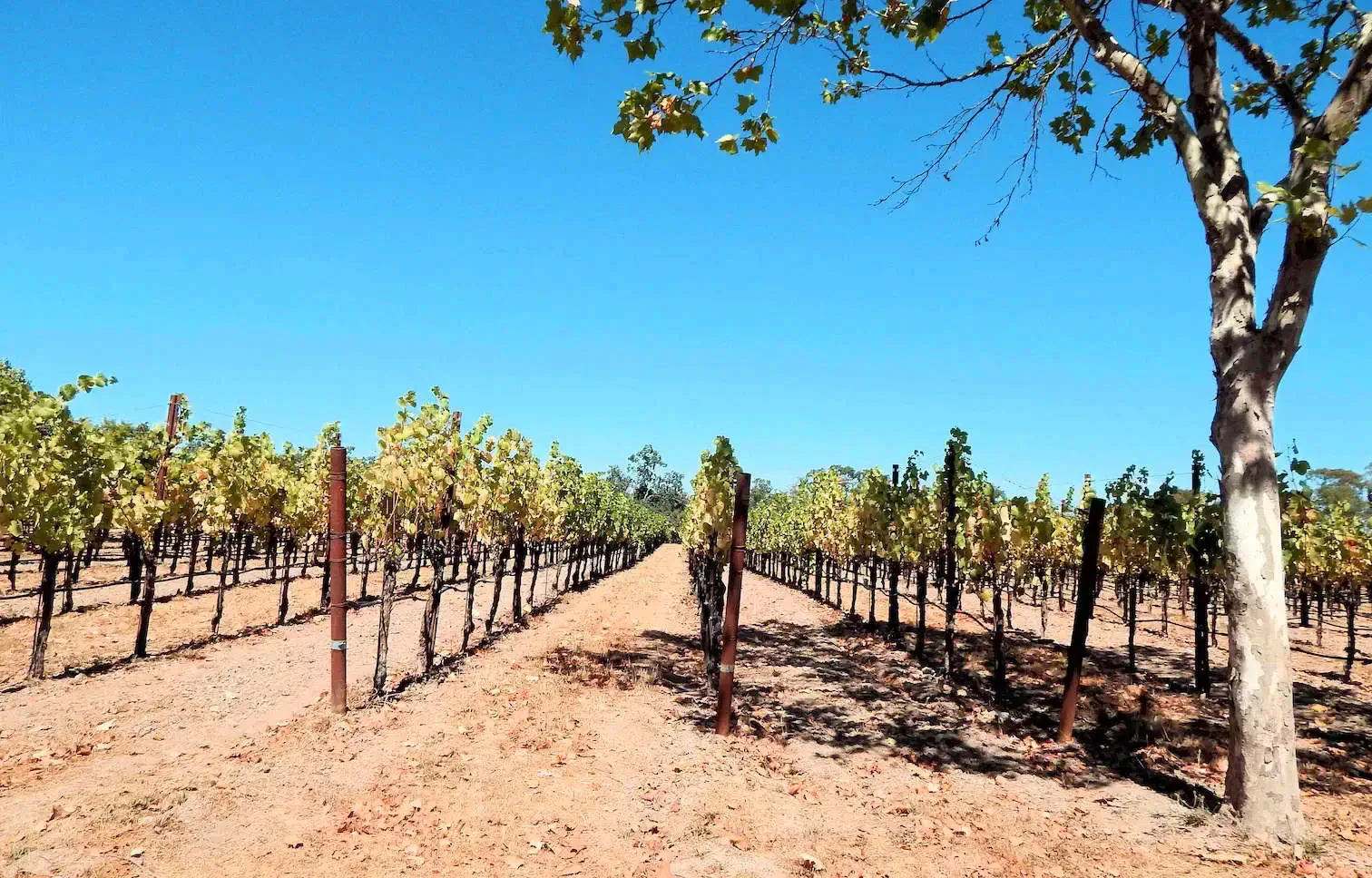 Santa Rosa, CA
The Heart of Sonoma County - Wine, Redwoods, and West Coast Wonders
Because of Santa Rosa's central location in Sonoma County, our game plan was to use it as a base of exploration, such that we could visit Muir Woods easily as well as a few of the local vineyards. When we began to research Sonoma County, we found that it stretches from the P acific Coast in the west to the Mayacamas Mountains in the east. It contains almost 60,000 acres of vineyards and more than 425 wineries.
We did not plan to visit but a very small list of "wine tasting" shops, but we wanted to insure that whatever we chose would be typical and offer good wine. We selected DeLoach Vineyards due to it's close proximity to Santa Rosa (7.1 miles) but also because of it's reputation of producing some good wine.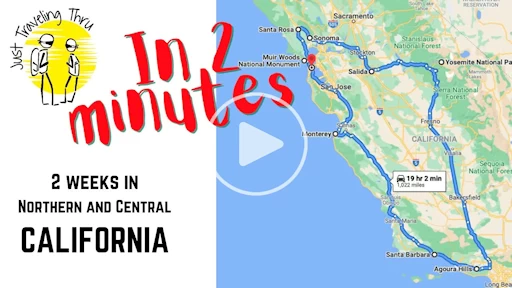 Click this image to watch a great overview video of our California trip. This video is the property of Just Traveling Thru, LLC.
If you enjoy our videos click here to subscribe to our Youtube Channel.
We drove from Santa Rosa to Sonoma along California Route 12 which brought us past a number of well known vineyards like; B.R. Cohn Winery, Arrowood Vineyards, Imagery Winery, Kenwood Vineyards, Chateau St. Jean Winery, Landmark Vineyards, St. Francis Winery, Ledson Winery & Vineyards, Schug Winery, Robledo Family Winery, Benziger Family Winery and many others. It was a beautiful drive, reminiscent of Tuscany in Italy. We are always amazed at the things that we have right here in the United States. Of course, there have been a few movies that have highlighted California wine country such as the movie "Sideways". Who can forget some of the scenes in that movie? Maybe they should do one called Under the Sonoma Sun which could be about a retired couple that spend their life savings on a shack and broken down vineyard and transform their lives and the vineyard at the same time. Hollywood are you paying attention?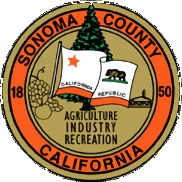 NOTE: Click here to view a good website that will describe the wineries to be found along route 12 in Sonoma and Napa Counties.
After a quick lunch, we drove to Sonoma Plaza and found a parking place (follow the signs to the public parking area behind the western side of the plaza). We then explored various stores as well as Sonoma State Historic Park in the center of the square.
Quick History of Sonoma: Russians were the first non-American Indian group to settle in Sonoma County, and they established Fort Ross on the Sonoma coast in 1812. The Russians abandoned Fort Ross in 1841 and sold the fort to John Sutter AKA the man who created Sacremento and the owner of Sutter's Mill where gold was discovered in 1848.
On July 4, 1823, Mission San Francisco Solano de Sonoma was established by Father José Altimira. The Sonoma Mission was the only California mission established after Mexico achieved its independence from Spain on September 27, 1821, and it is the northernmost and final of the 21 missions established in California by the Franciscans. Click here to go to the Sonoma Wikipedia Page.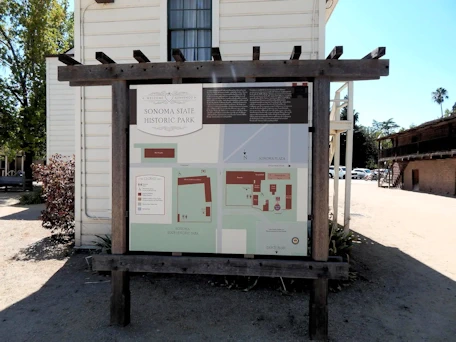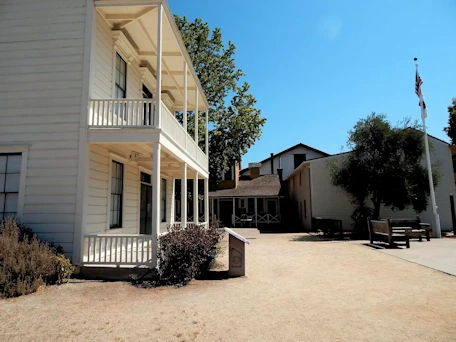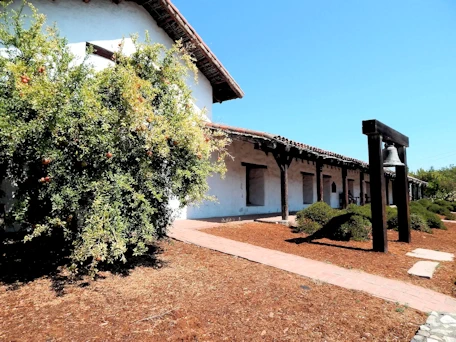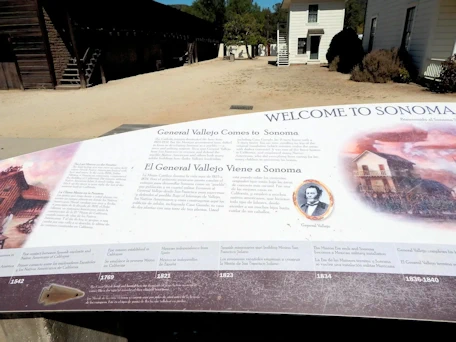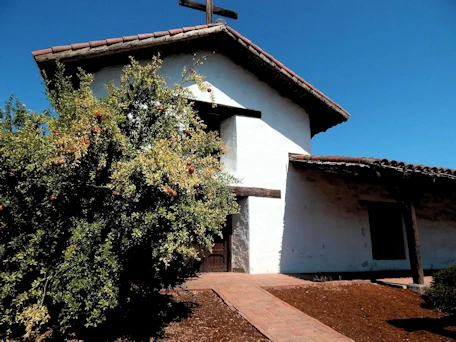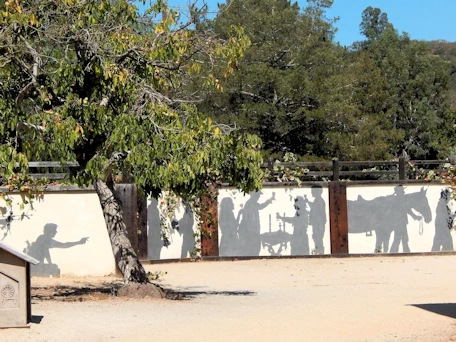 Sonoma Plaza is a mix of restaurants and shopping in addition to Sonoma State Historic Park. The park consists of six historical attractions including Mission San Francisco Solano, the Blue Wing Inn, Sonoma Barracks and servant quarters and the Toscana Hotel and Kitchen. General Vallejo's home is less than a mile from the plaza. Everything is well maintained and there are docents available to answer questions.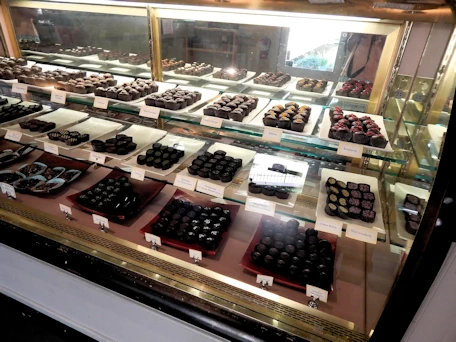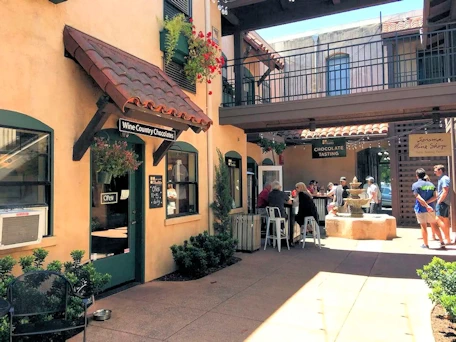 Wine Country Chocolates attracted our attention because they usually offer chocolate tastings. Unfortunately due to COVID tasting had been suspended. However we stopped in and purchased a mix of 7 chocolates and we relished them for the next few days as an afternoon treat. It's owned and operated by a mother and daughter who gave up their day jobs to become chocolatiers. It's a great story and their chocolate is fabulous. Check out their website for more information.
---
Disclosure: Some of the links on this page are Affiliate Links, meaning, at no additional cost to you, that we will earn a commission if you click through and make a purchase. So we would appreciate any click throughs, if you are inclined.
Note: All images on this page are the property of Just Traveling Thru, LLC unless otherwise noted.
Note: If you are interested in our European Travel Tips & Warnings, Click here. Or to take a look at our methods for Trip Planning click here.
To review any of our content, make suggestions and/or comments, please click the "Info" menu button at the top of this page. You will find our "Contact Us" link on that drop-down menu.