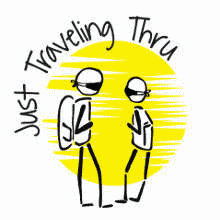 Coast Highway Map
State Route 1 (SR 1) is a major north–south state highway that runs along most of the Pacific coastline of California. At a total of just over 656 miles (1,056 km), it is the longest state route in California. SR 1 has several portions designated as either Pacific Coast Highway (PCH), Cabrillo Highway, Shoreline Highway, or Coast Highway. Its southern terminus is at Interstate 5 (I-5) near Dana Point in Orange County and its northern terminus is at U.S. Route 101 (US 101) near Leggett in Mendocino County. SR 1 also at times runs concurrently with US 101, most notably through a 54-mile (87 km) stretch in Ventura and Santa Barbara counties, and across the Golden Gate Bridge.
SR 1 was built piecemeal in various stages, with the first section opening in the Big Sur region in the 1930s. However, portions of the route have had several names and numbers over the years as more segments opened. It was not until the 1964 state highway renumbering that the entire route was officially designated as SR 1. Although SR 1 is a popular route for its scenic beauty, frequent landslides and erosion along the coast have caused several segments to be either closed for lengthy periods for repairs, or re-routed inland.
The complete history of this highway can be found here (Wikipedia Page).
Our route to Monterey from Santa Barbara was simple; straight north on the 101, and then north on route 1 until we got to Monterey. Along the way, our intent was to stop at whatever looked interesting, and that wound up being Morro Bay. We stopped briefly in San Luis Obispo for an iced coffee and a snack and then drove on to the coast.
Morro Rock is a volcanic plug at the entrance to Morro Bay harbor. A causeway connects it with the shore, making it a tied island. The rock is protected as the Morro Rock State Preserve. The 581-foot Morro Rock is one of 13 volcanic plugs (remnant necks of extinct volcanoes), lava domes, and sheetlike intrusions between Morro Bay on the north and Islay Hill on the south, all in San Luis Obispo County.
You won't be able to see it in the smaller image, but if you click image # 1 you should be able to see Hearst Castle at the top of the Santa Lucia Mountains, 1,600 feet above the Pacific Ocean. Unfortunately for us, the access road from route 1 to the Hearst Castle was till undergoing repairs from storm damage - so the image here is as close as we got.
---
Disclosure: Some of the links on this page are Affiliate Links, meaning, at no additional cost to you, that we will earn a commission if you click through and make a purchase. So we would appreciate any click throughs, if you are inclined.
Note: All images on this page are the property of Just Traveling Thru, LLC unless otherwise noted.
Note: If you are interested in our European Tips & Warnings, Click here. Or to take a look at our methods for Trip Planning click here.

To view our entire set of images from our Santa Barbara visit, click here
---
To review any of our content, make suggestions and/or comments, please click the "Info" menu button at the top of this page. You will find our "Contact Us" link on that drop-down menu.