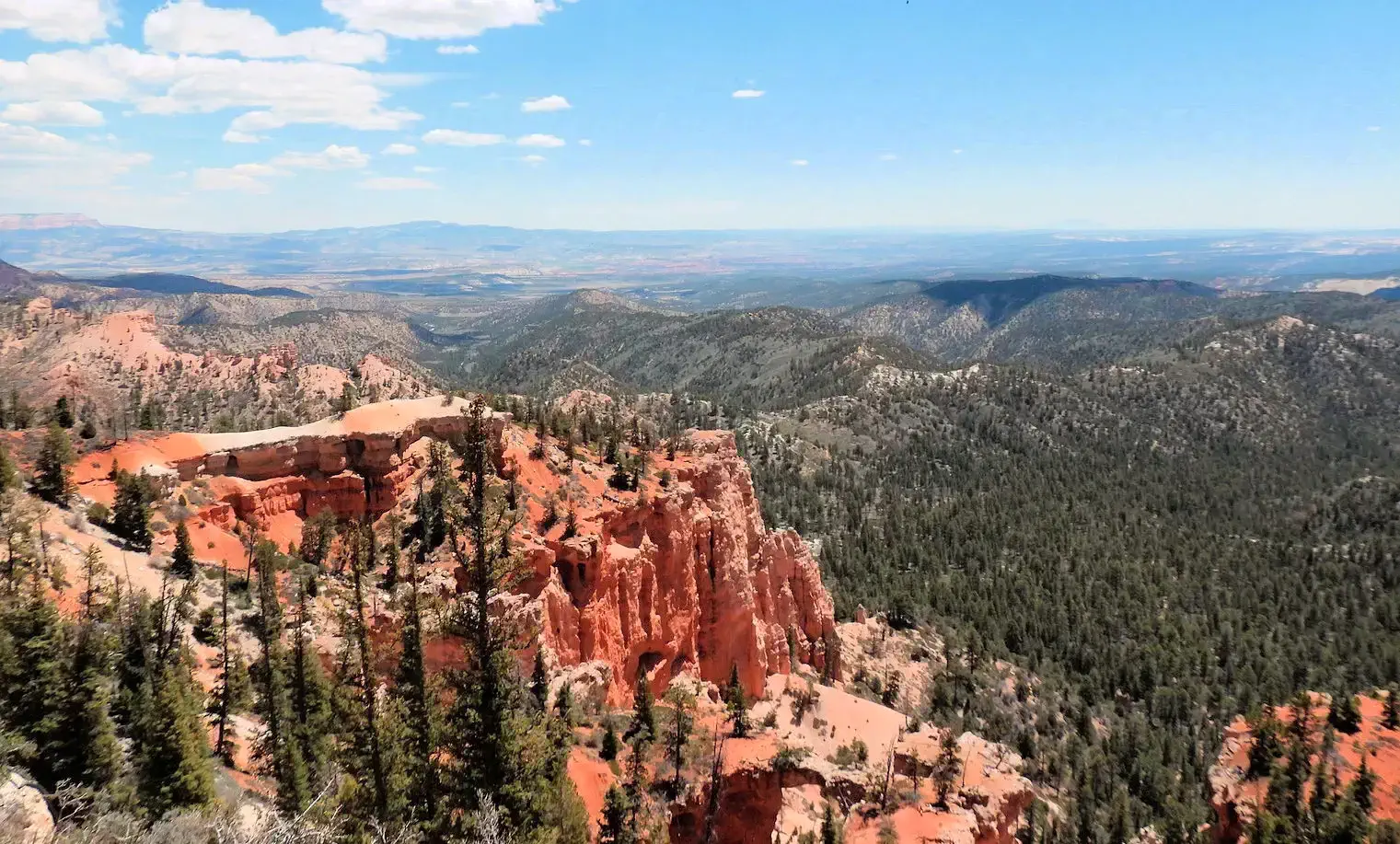 Road Trip thru Colorado/Utah/Arizona
This trip out west was planned by us such that we could visit the Utah "Big Five" National Parks and everything else we could visit as we drove. We wound up also being able to visit various Colorado Ski Areas that we had never been to.
Even though our main goal was Utah's "Mighty Five" National Parks, our itinerary research showed us that we would be able to visit a wide range of additional locations, including; Indian Reservations, the Four Corners area, the largest man-made Lake in the Southwest (Lake Powell), the largest collection of cliff dwelling sites (Mesa Verde, CO) in the United States and a huge swatch of the Rocky Mountains in Colorado that we had never previously visited. To say we were excited by this trip is a gigantic understatement!
As you can see by the above map, the trip covered 3 different states, approximately 1,600 miles and allowed us to see some spectacular geography. You might think that a trip of this distance would be something that would result in a "tired of driving" mood - but our stops were so diverse with such incredible geography and fun things to do, that we found that we looked forward to each morning to where we could continue our adventures!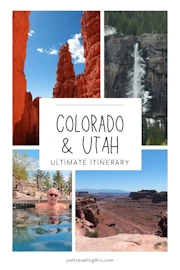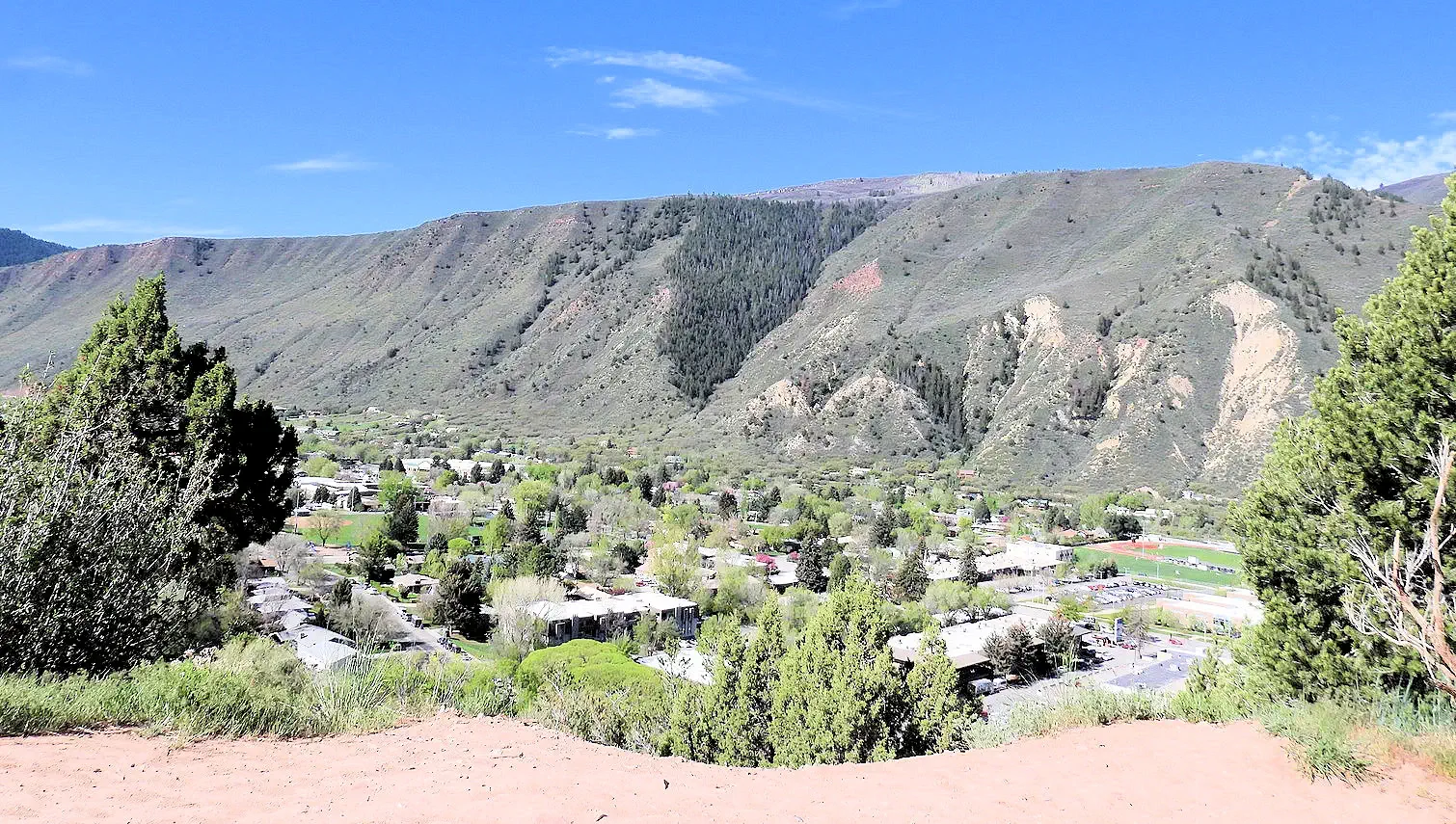 Day 1 - 2: Arrived at Denver International Airport, picked up our rental vehicle and drove to the Modern Market Eatery on Colfax to have some lunch. After lunch, jumped back onto I-70 and drove west to Glenwood Springs, CO. On the way we drove through Glenwood Canyon; it is a rugged scenic 12.5 mile long canyon and it's walls climb as high as 1,300 feet above the Colorado River. It is the largest such canyon on the Upper Colorado and it made for a beautiful drive.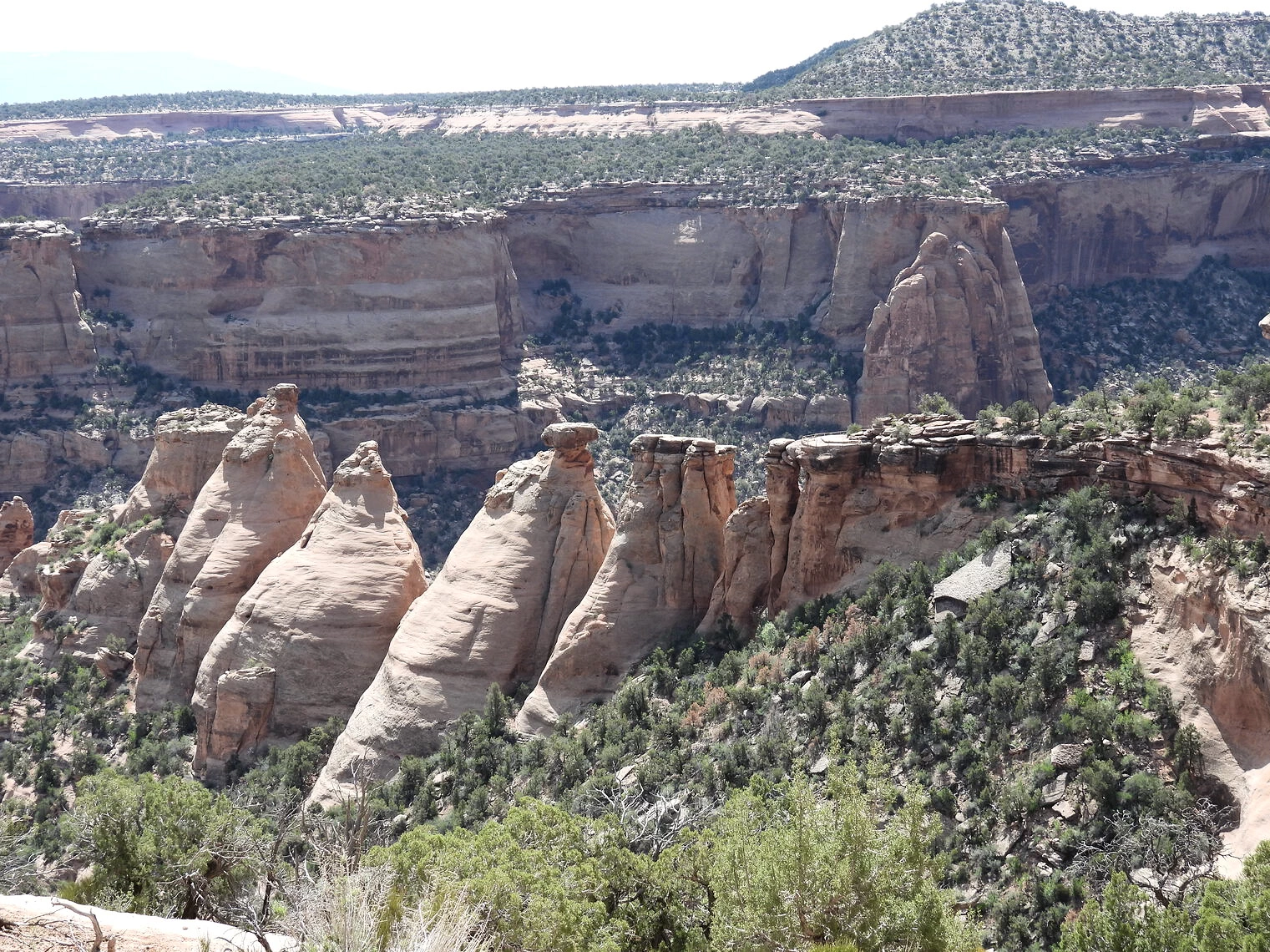 Day 3: Got up early to start the drive west from Glenwood Springs, decided that we needed to visit the Colorado National Monument on the way to Moab, UT. We calculated that a drive through the monument would allow us to have lunch in Grand Junction prior to continuing our drive to Moab, UT.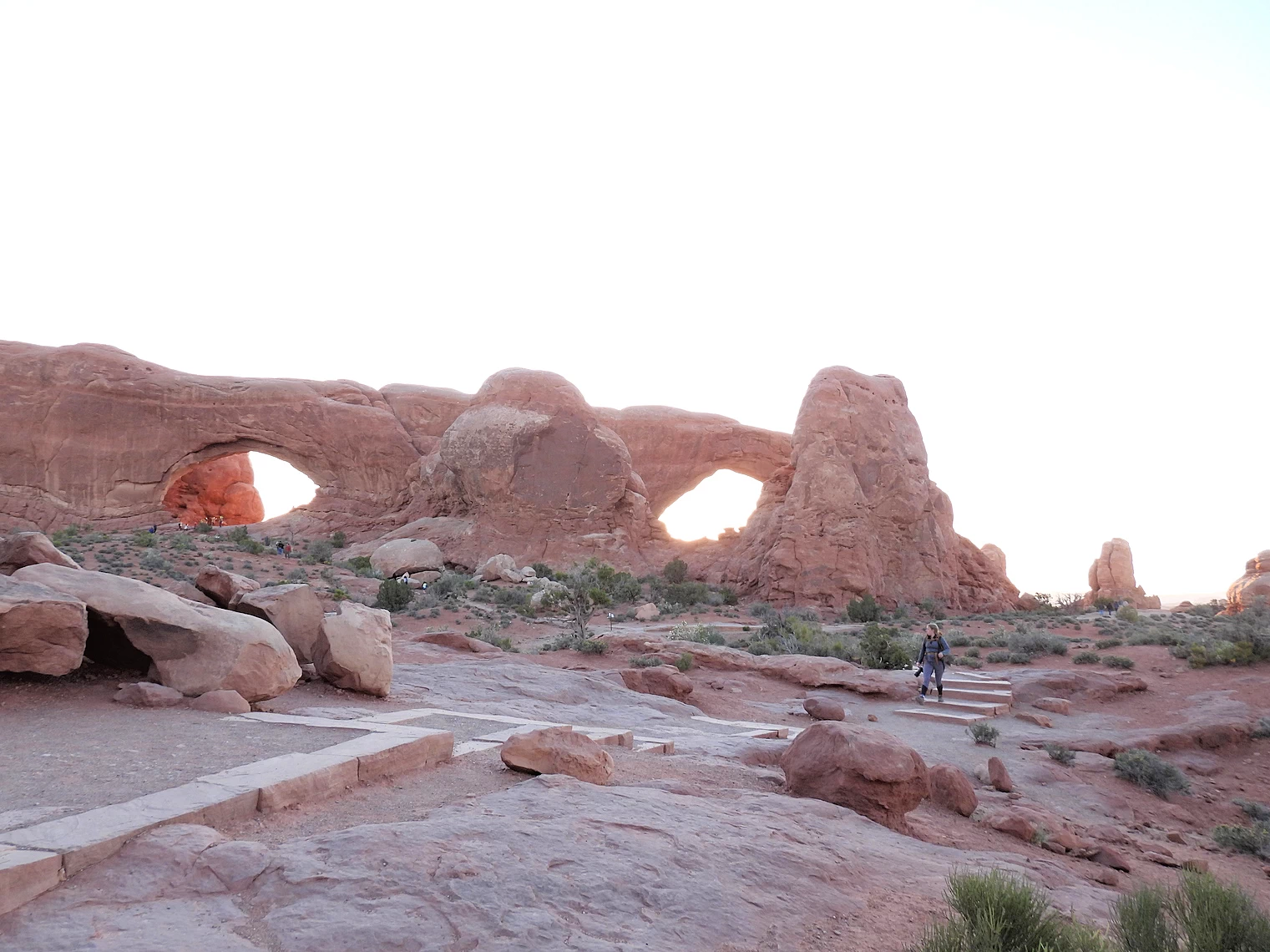 Day 3 - 5: Arrived in Moab in the afternoon, checked into our motel and did a bit of research on where to eat dinner that night. Our 4WD adventure starts early on day 4 - and we are looking forward to it!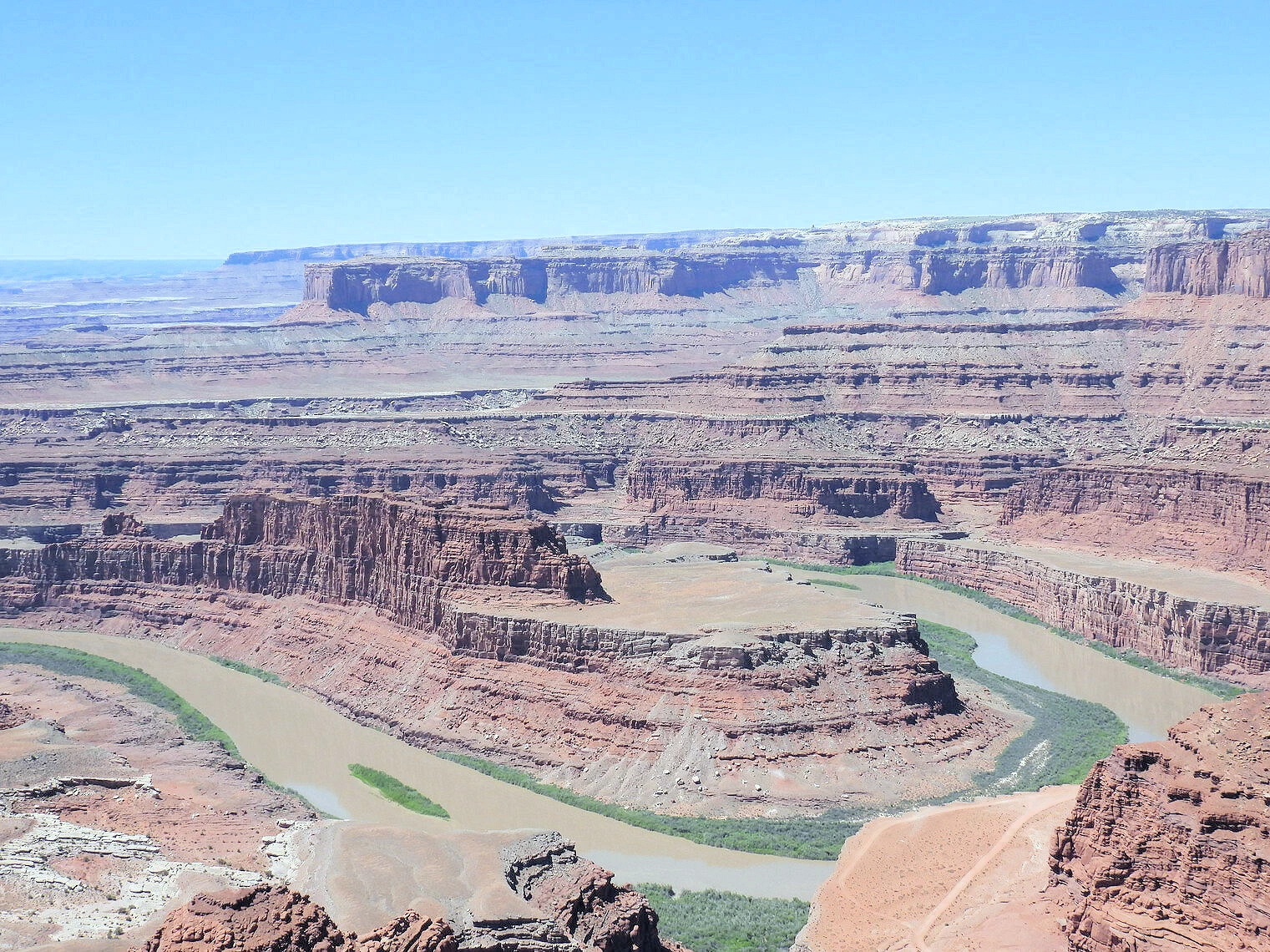 Day 4: Picked up our Jeep 4WD this morning and our off-road adventure will span two days. We will be driving across trails that are not only rough, but are pitted with arroyos and other obstacles!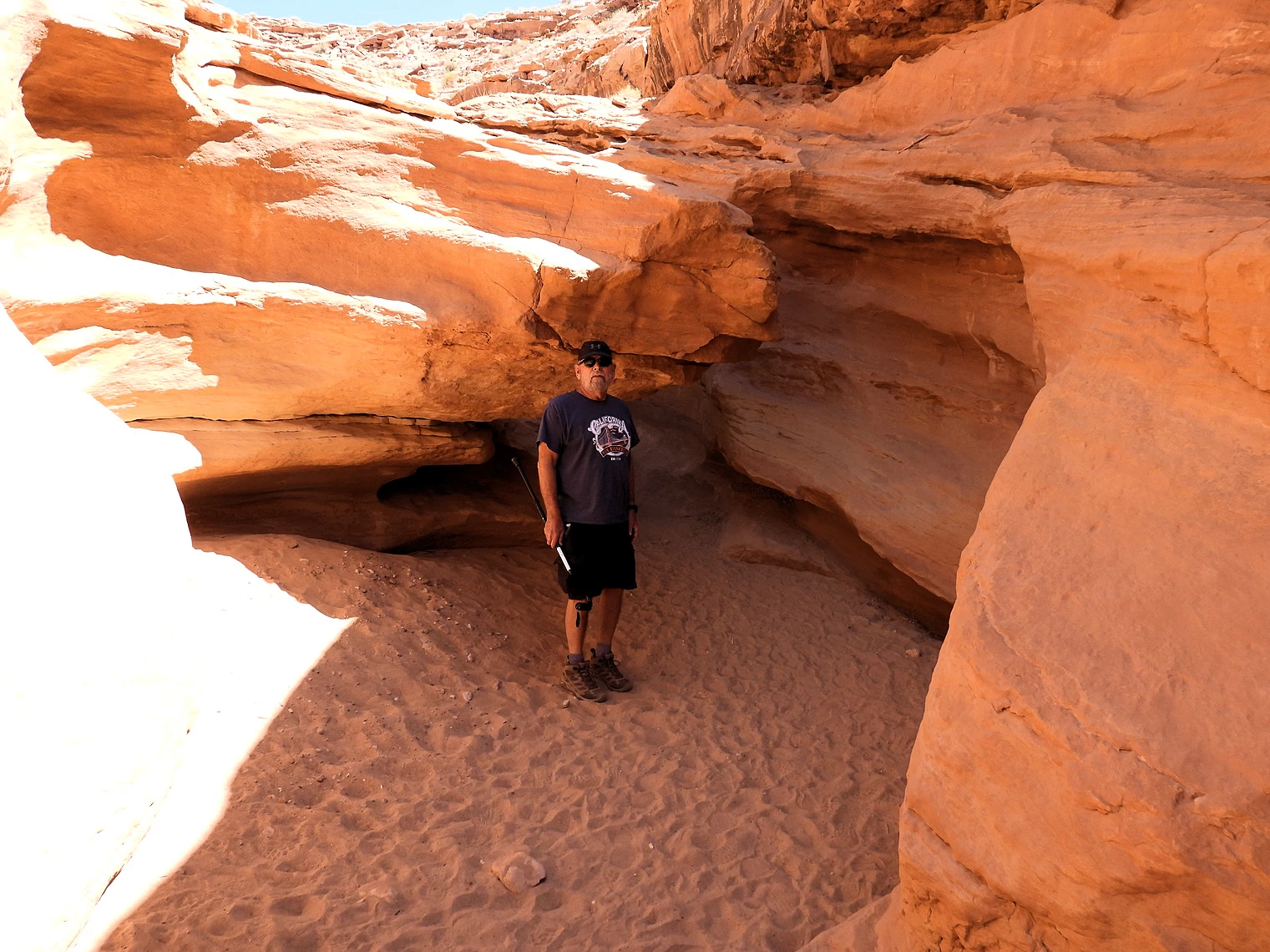 Day 6: We depart Moab this morning headed for Capitol Reef National Park. We decide to stop at Little Wild Horse, which is a classic slot canyon located near Goblin Valley. It is a popular hiking spot for families and youth groups. The main attraction is a the hike through a long stretch of "narrows," where the canyon walls are so close you have to turn sideways to get through.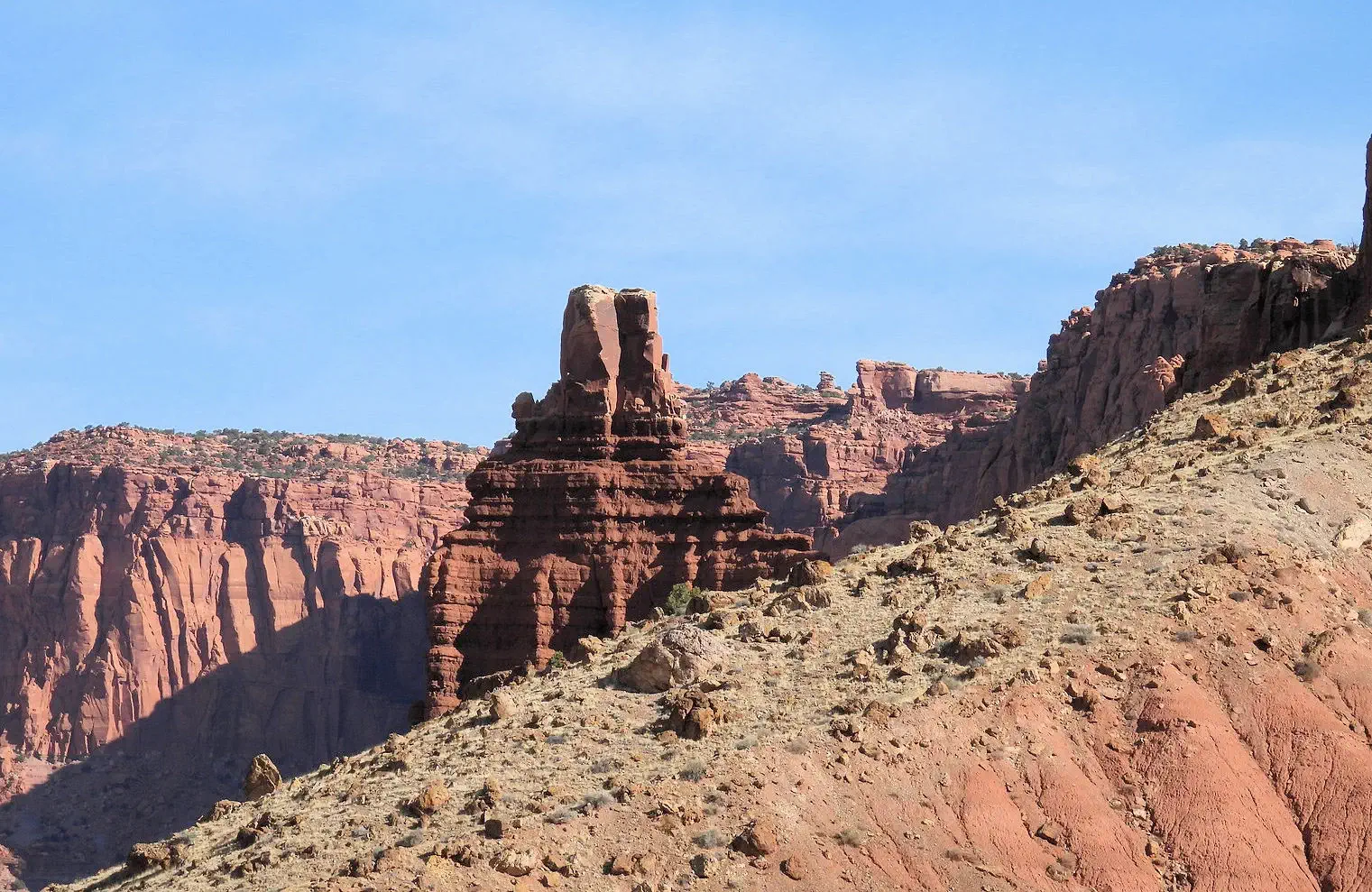 Day 6: Arrived in Torrey, UT early afternoon and checked into our motel. Capitol Reef National Park is located in Utah's south-central desert near Torrey. It surrounds a long wrinkle in the earth known as the "Waterpocket Fold", with layers of golden sandstone, canyons and striking rock formations.
Day 7 - 8: Departed Torrey, UT and headed to Tropic, UT (near Bryce Canyon) where our motel awaits. A typical high desert drive, but we are excited about our visit to Bryce Canyon National Park; a beautiful area, forests, unusual rock formations and challenging hikes. The above image is the Queens Garden trail where it merges into the Navajo Loop trail.
Day 9 - 10: Drove south to get to our next pit stop in Springdale, UT. Different geography than we saw in Bryce Canyon, but beautiful in different ways. Tropic, UT to Springdale, UT is only 90 miles, but we drove west into Zion for the final 20 miles and it was spectacular.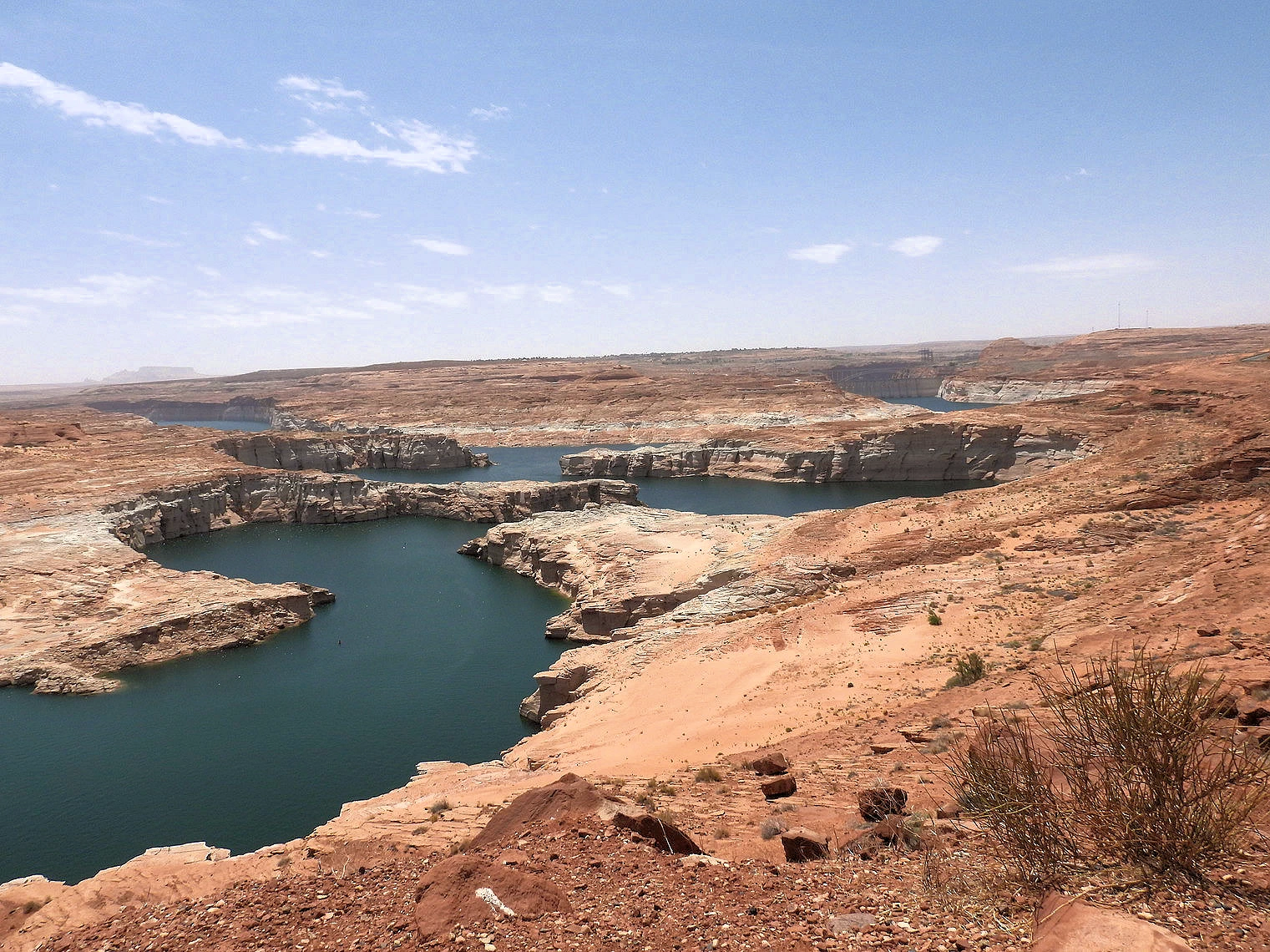 Day 11: Lake Powell is truly a boater's paradise in a desert setting - this lake is rapidly getting lower & smaller due to the southwest USA drought.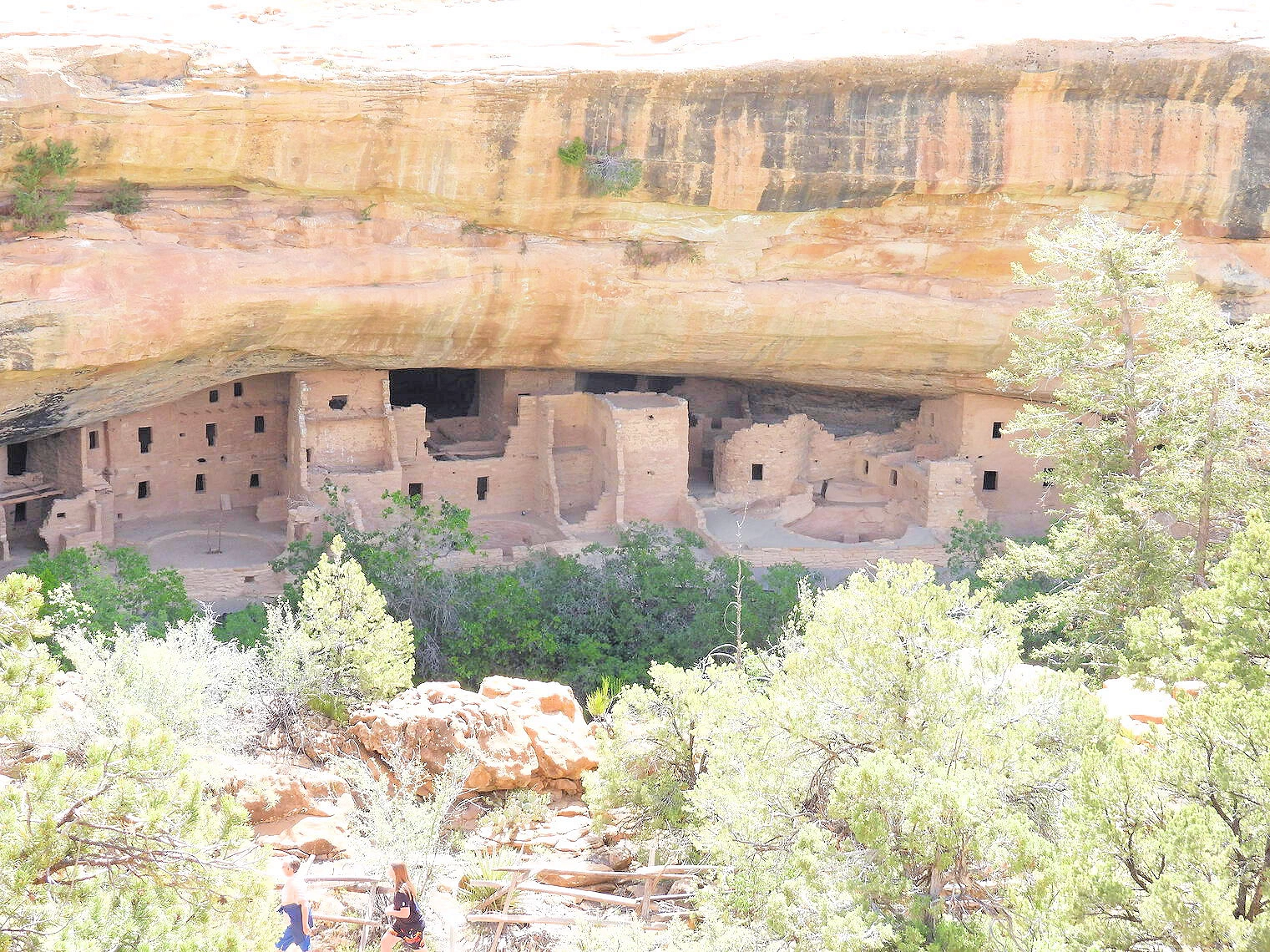 Day 12 - 13: Mesa Verde is an amazing Indian cliff-dwelling site, and we visited there as a day-trip from Durango, CO. It has over 4,700 archaeological sites including 600 cliff dwellings and the mesa top sites of pithouses, pueblos, masonry towers, and farming structures.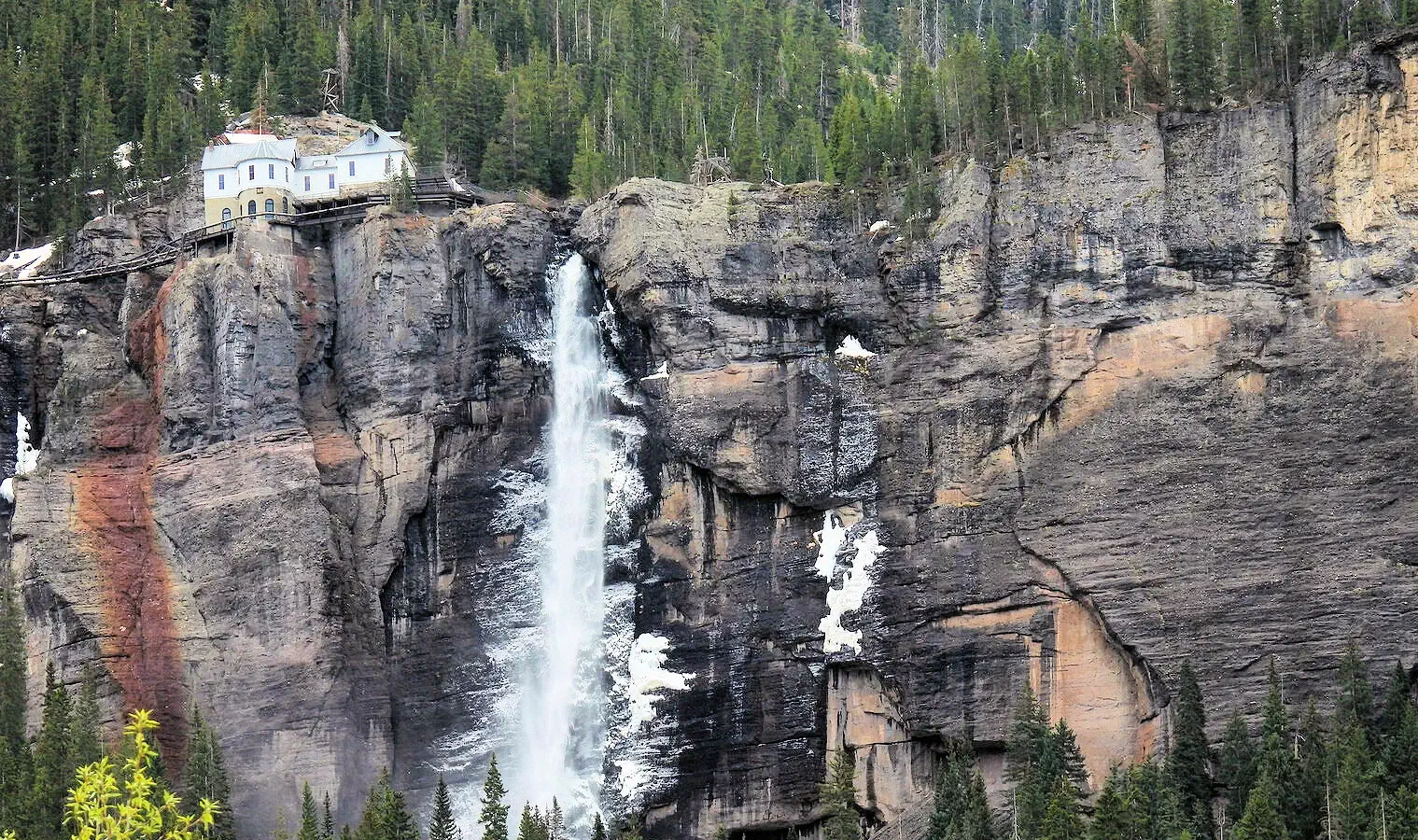 Day 14 - 15: The drive north from Durango to Telluride was exciting as it passes through some amazing mountains & passes - the route we used (route 550) is 120 miles in length and included the Million Dollar Highway.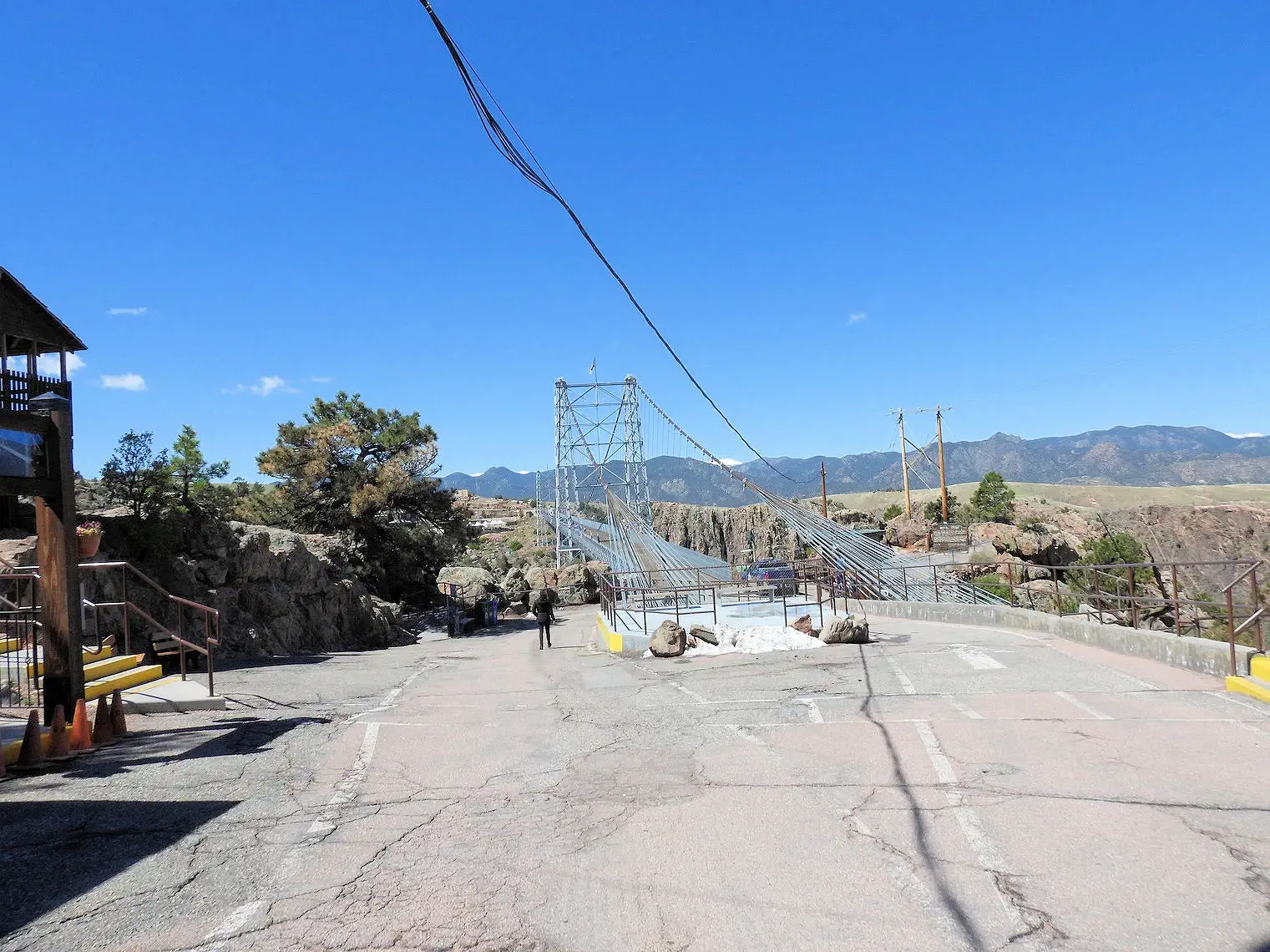 Day 16: While driving east on route 50 to Colorado Springs, we saw a billboard sign describing Royal Gorge and decided that it looked like something we ought to visit. Since we did not have to be in Colorado Springs until early afternoon, we decided to go exploring.

---
Disclosure: Some of the links on this page are Affiliate Links, meaning, at no additional cost to you, that we will earn a commission if you click through and make a purchase. So we would appreciate any click throughs, if you are inclined.
Note: All images on this page are the property of Just Traveling Thru, LLC unless otherwise noted.
Note: If you are interested in our European Travel Tips & Warnings, Click here. Or to take a look at our methods for Trip Planning click here.
---
To review any of our content, make suggestions and/or comments, please click the "Info" menu button at the top of this page. You will find our "Contact Us" link on that drop-down menu.