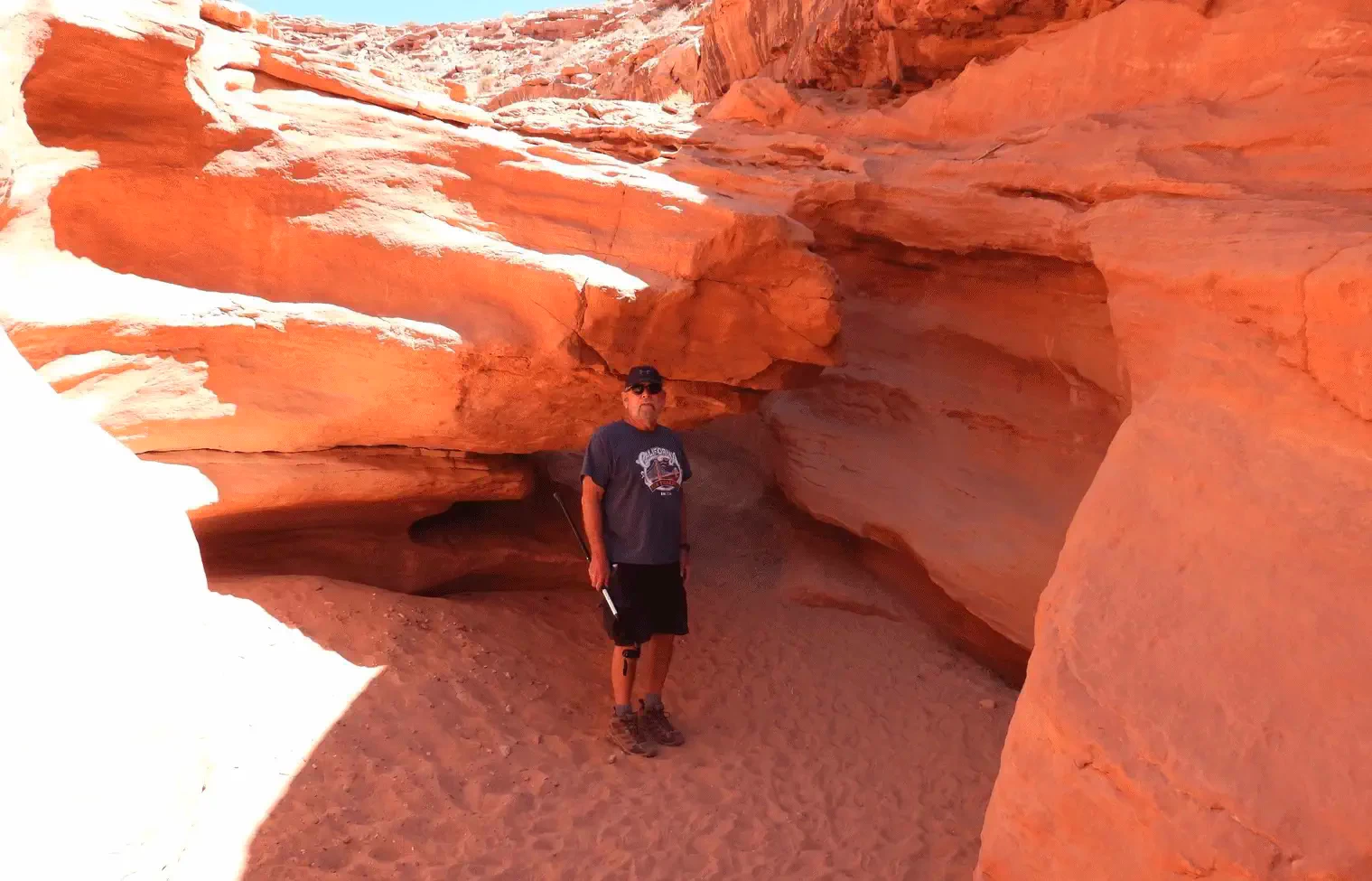 Little Wild Horse Canyon
Unveiling the Hidden Wonders of Utah's Slot Canyons
Little Wild Horse is a classic slot canyon located in south-central Utah, near Goblin Valley, on our way to Capitol Reef. It is a popular hiking spot for families and youth groups. The main attraction is a long stretch of "narrows," where the canyon walls are so close you have to turn sideways to get through. The rock walls are sculpted and very beautiful.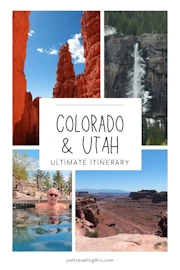 Hikers are drawn to Little Wild Horse Canyon for its captivating slot canyons, sculpted by centuries of water erosion. The towering sandstone walls create an otherworldly ambiance, with sections so narrow that hikers must squeeze through, adding an element of excitement to the experience.
The canyon offers various trails suitable for different skill levels, making it accessible to both beginners and seasoned hikers. It's a great place for families, offering an opportunity for children to explore the wonders of nature. The slot canyons offer cool relief from the desert heat, making it an ideal destination during the warmer months.
Little Wild Horse Canyon provides a sense of wonder, adventure, and connection with the natural world that lingers in the memories of all who venture into its depths. It's an excellent example of the extraordinary landscapes that make Utah a haven for outdoor exploration.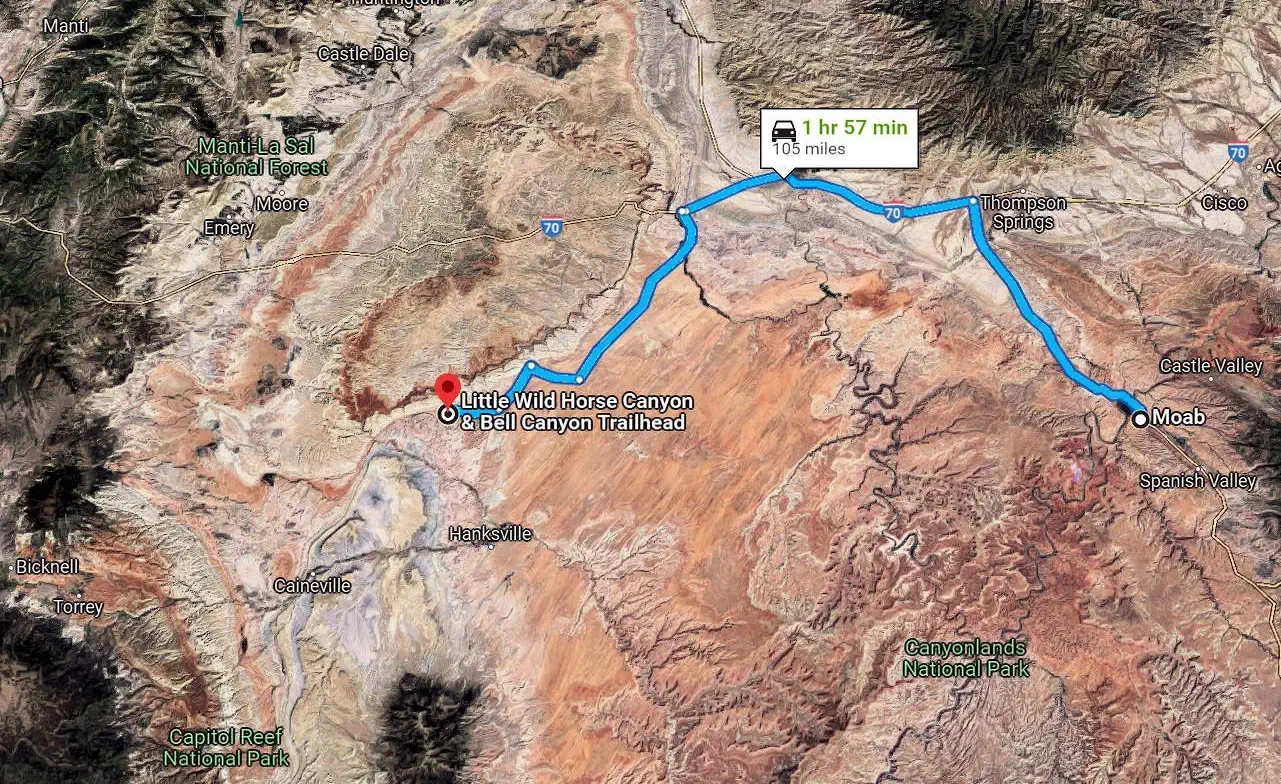 Click Image to view a larger Google Map
Where is Little Wild Horse Canyon?
112 miles from Moab, UT and just 5.2 miles north of route 24 - we had been looking for a place to allow us to get out of the car for a while and work up an appetite for lunch. Celeste did a bit of map research, and noticed that we would be able to hike through a slot canyon and it looked interesting - so we decided to give it a try.
We drove on Utah route 24 and took a right turn onto Temple Mt. Road. We then proceeded north to Goblin Valley Road where we turned left (west) - just before the Goblin State Park entrance we turned right onto Wild Horse Road. In approximately 5.5 miles, you will arrive at the parking lot.
You can see in the lower left corner of this map, that our eventual destination of Torrey, UT was only 55 miles away from Little Wild Horse Canyon, and since we could not check into our motel until 3PM, a decision to stop and hike was easy to make.
---
Disclosure: Some of the links on this page are Affiliate Links, meaning, at no additional cost to you, that we will earn a commission if you click through and make a purchase. So we would appreciate any click throughs, if you are inclined.
Note: All images on this page are the property of Just Traveling Thru, LLC unless otherwise noted.
Note: If you are interested in our European Travel Tips & Warnings, Click here. Or to take a look at our methods for Trip Planning click here.
To review any of our content, make suggestions and/or comments, please click the "Info" menu button at the top of this page. You will find our "Contact Us" link on that drop-down menu.