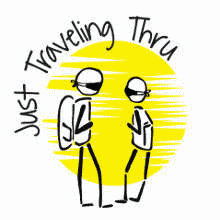 Lake Powell / Page, AZ
Lake Powell is a 252 square mile artificial reservoir on the Colorado River in Utah and Arizona, created by the Glen Canyon Dam. It is a major vacation spot visited by approximately two million people every year.
This was our next stop after we departed Zion National Park and our plan was to spend one night in Page, AZ and explore Glen Canyon Dam and Lake Powell. We also wanted to avoid a full day's drive into Durango, CO (our next pit stop) and stopping in Page, AZ allowed us to explore Lake Powell and then drive on to the Four Corners area.
Lake Powell is named for explorer John Wesley Powell, a one-armed American Civil War veteran who explored the river via three wooden boats in 1869. This was a true adventurer, his life is a fascinating read.
It is the second largest man-made reservoir by maximum water capacity in the United States behind Lake Mead.
Lake Powell has a maximum capacity of 30 cubic kilometers (7.2 cubic miles) or 30 trillion liters (7.9 trillion gallons).
The lake is roughly 300 kilometers (186 miles) long and 40 kilometers (25 miles) across at its widest point. It has a surface area of 252 square miles, with 1,900 miles of shore line.
The lake's average depth is 40 meters (132 feet), while the maximum depth is 178 meters (583 feet).
The lake's main body stretches up Glen Canyon, but has also filled many (over 90) side canyons.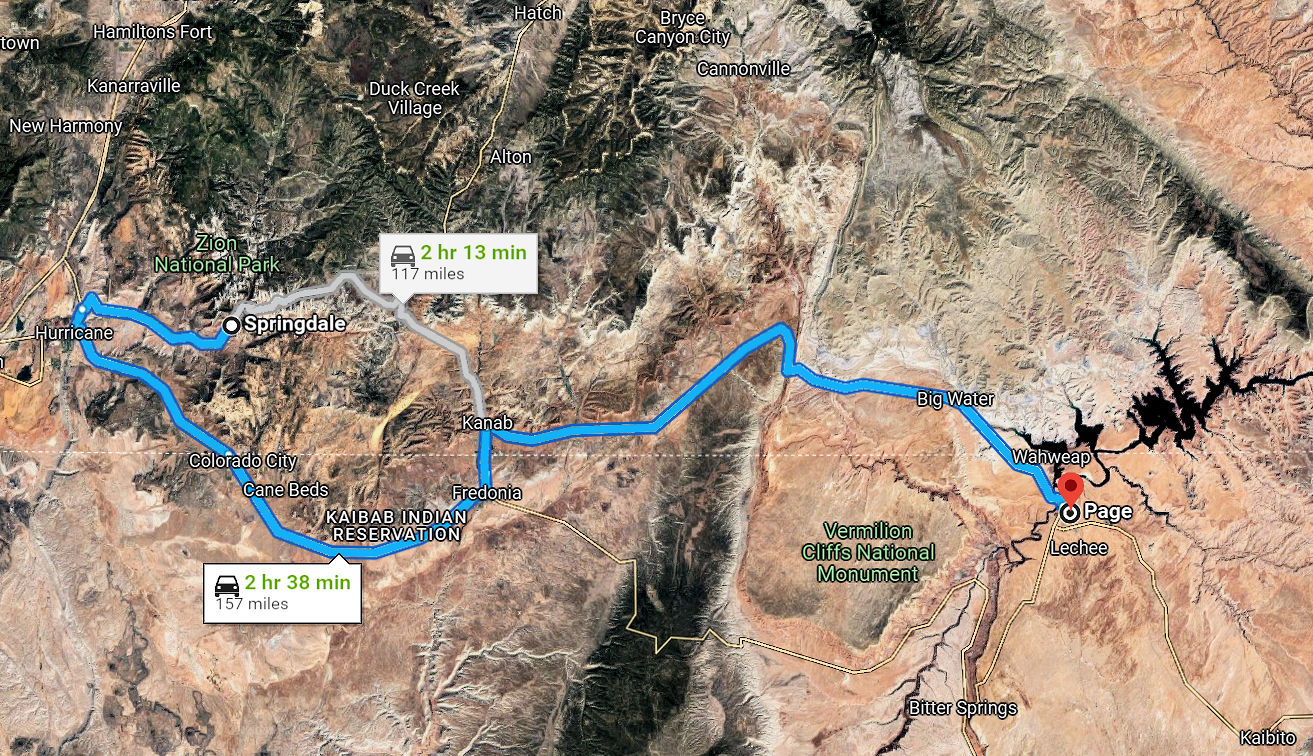 Where is Lake Powell?
It is more accurate to say that our destination was actually Page, AZ as well as Lake Powell & the Glen Canyon dam. We had selected this area as a stop-over on the way back to Colorado because it is a boater's paradise in the middle of a very arid desert.
You may have noticed on our "route map" that when we departed Springdale, UT we went west instead of the shorter route through the park? This is because the Mt. Carmel Tunnel was being operated one way (switching back & forth), as well as having height & width restrictions. When we entered the park, we did not have to wait to enter the tunnel, however on the western side of the tunnel there was a five mile backup waiting to go east through the tunnel. As we did not want to sit in a traffic queue for our departure, we decided to take the western route.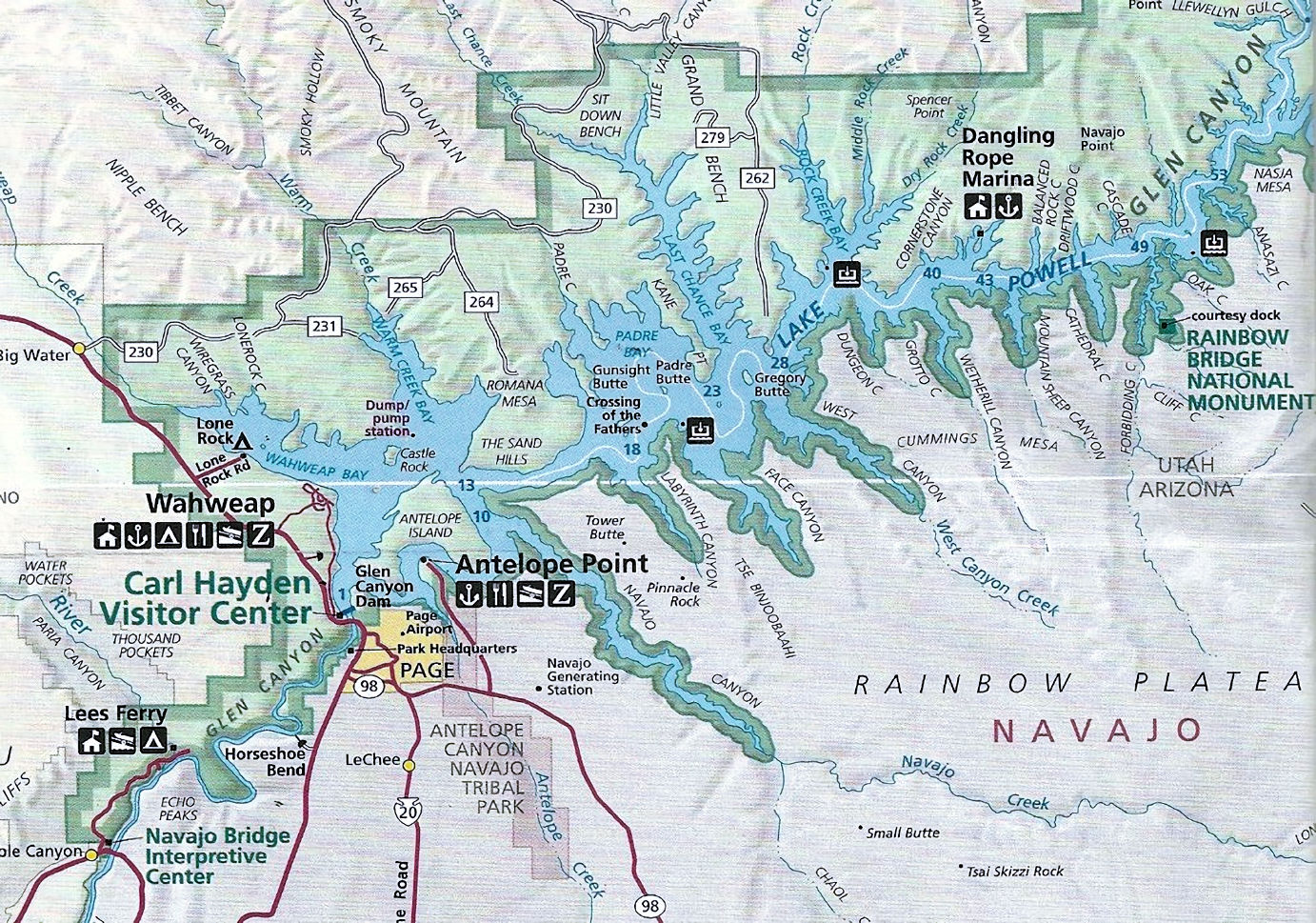 Image Credit:
Image is the property of
The World According to Barbara
and this map gives you a better idea of how large this body of water is. The lake is nearly 300 kilometers from end to end, 254 square miles.
---
Disclosure: Some of the links on this page are Affiliate Links, meaning, at no additional cost to you, that we will earn a commission if you click through and make a purchase. So we would appreciate any click throughs, if you are inclined.
Note: All images on this page are the property of Just Traveling Thru, LLC unless otherwise noted.
Note: If you are interested in our European Travel Tips & Warnings, Click here. Or to take a look at our methods for Trip Planning click here.

To view our entire set of images from Lake Powell / Page, AZ Image Gallery, click here
---
To review any of our content, make suggestions and/or comments, please click the "Info" menu button at the top of this page. You will find our "Contact Us" link on that drop-down menu.