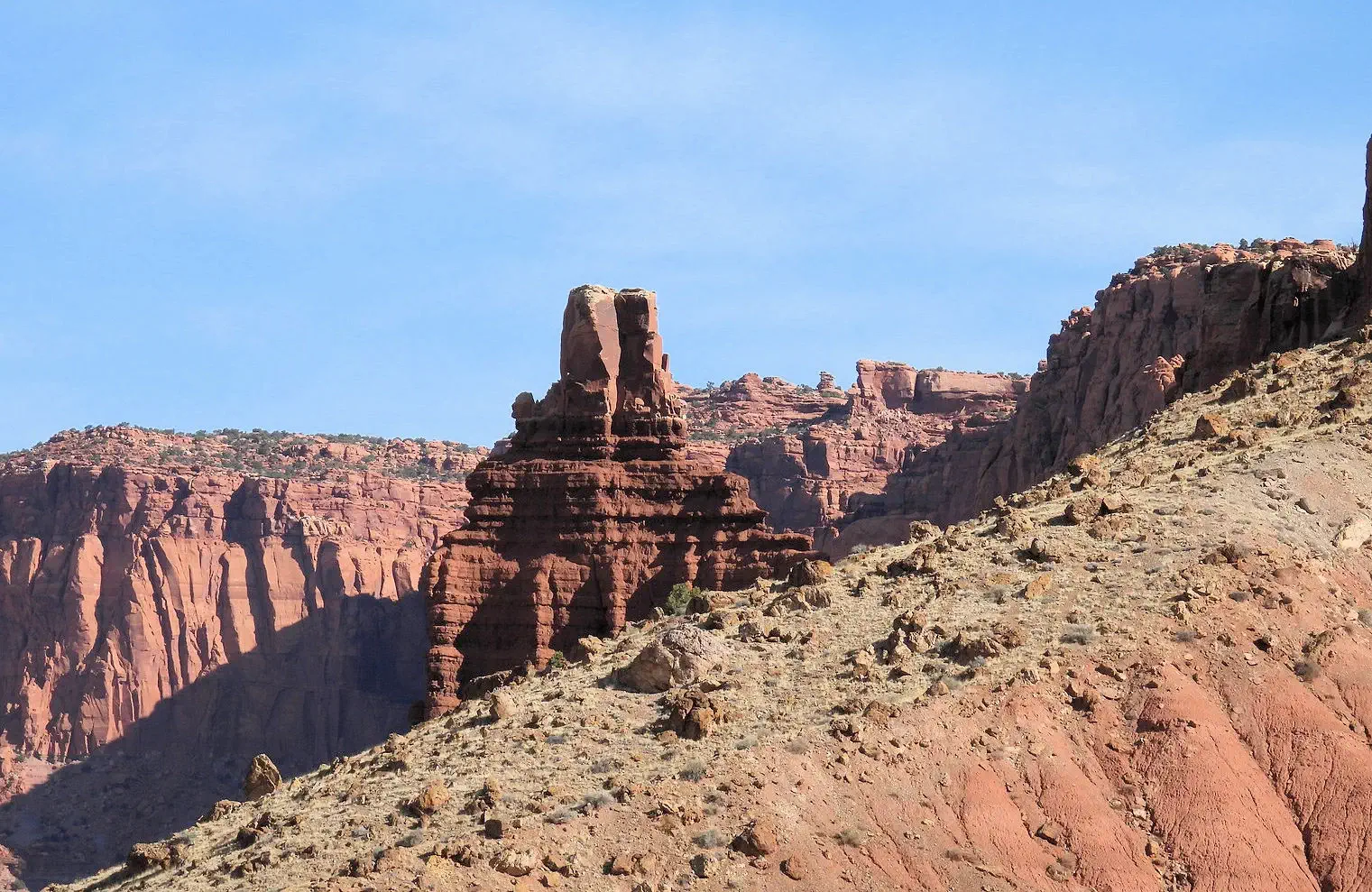 Capitol Reef National Park
Capitol Reef National Park is in Utah's south-central desert. It surrounds a long wrinkle in the earth known as the Waterpocket Fold; The Waterpocket Fold is an awe-inspiring geological wonder nestled in Utah's Capitol Reef National Park, is a testament to the Earth's ancient history and the power of geological forces. Stretching nearly 100 miles, this colossal fold stands as a majestic natural fold in the Earth's crust, revealing layer upon layer of rock formations that date back millions of years. Carved by the relentless forces of erosion, the Fold showcases a mesmerizing array of colors, textures, and shapes that tell the story of the planet's geological evolution. As you traverse the park's scenic roads and hiking trails, the Waterpocket Fold's towering cliffs, hidden canyons, and stunning viewpoints offer a captivating glimpse into the dynamic forces that have shaped our world over countless eons.
After our Little Wild Horse Canyon hike was completed, we drove back to route 24 and headed west to Torrey, UT where we would spend the night next to Capitol Reef National Park.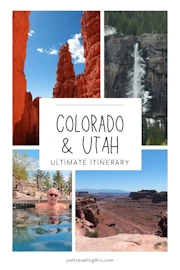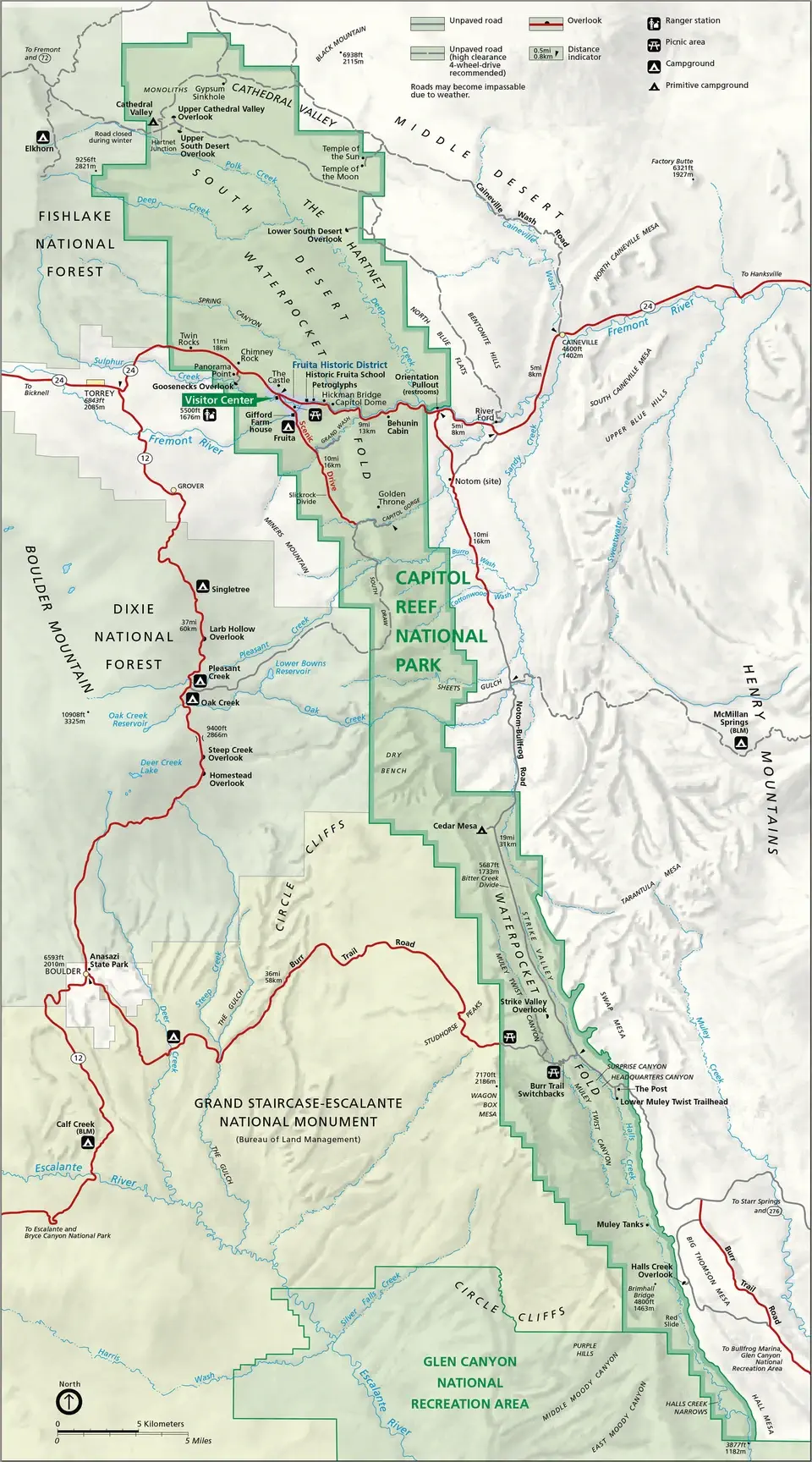 Click Image to view a larger Google Map
Where is Capitol Reef?
Capitol Reef National Park is in south-central Utah. The park is approximately 60 miles (97 km) long on its north–south axis and just 6 miles (9.7 km) wide on average. The park was established in 1971 to preserve 241,904 acres (377.98 square miles) of desert landscape and is open all year, with May through September being the highest visitation months.
We stayed in Torrey, as it is the closest location where we could find reasonably priced accommodations, and as you can see in this map, it is close to the park. When we departed Torrey, we decided to drive south on Utah route 12, as that would take us through some more of the Grand Staircase area. Google Maps will tell you to drive on route 24, but it is a slightly longer drive.
Park entrance fees are $20 per vehicle (includes all occupants), and we continue to point out to all who will listen that the National Park Service annual and/or lifetime passes are one of the biggest bargains available. Click here to read more about entrance fees.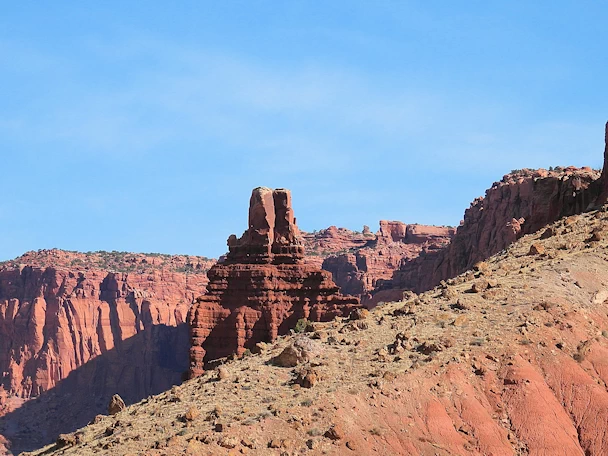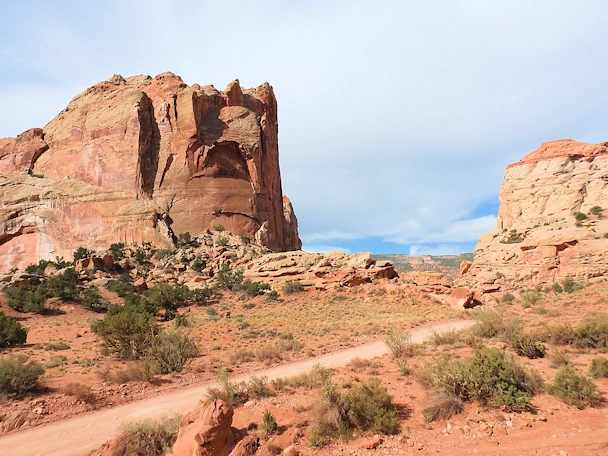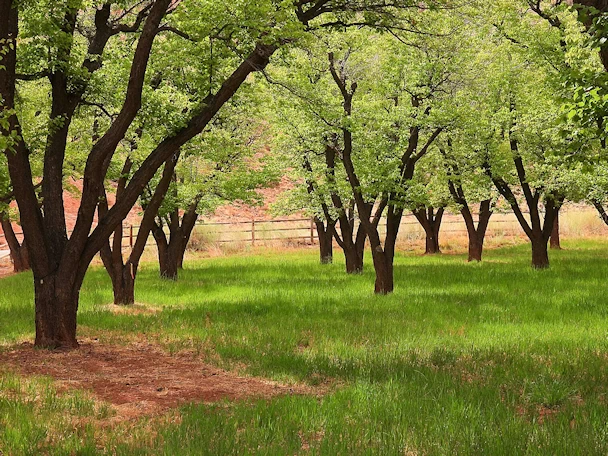 Capitol Reef National Park surrounds a long wrinkle in the earth known as the Waterpocket Fold, with layers of golden sandstone, canyons and striking rock formations. Among the park's sights are the Chimney Rock pillar, the Hickman Bridge arch, and Capitol Reef, known for its white sandstone domes.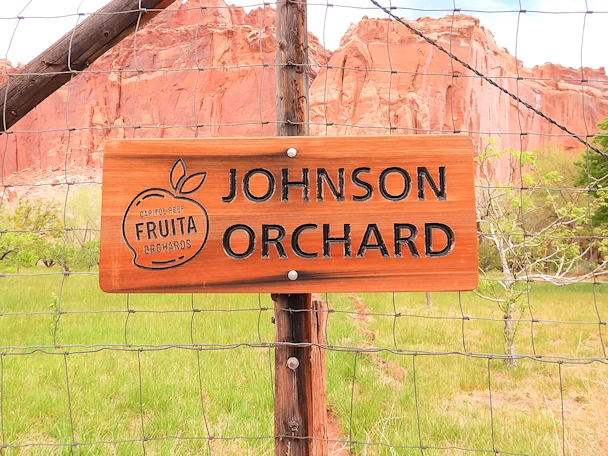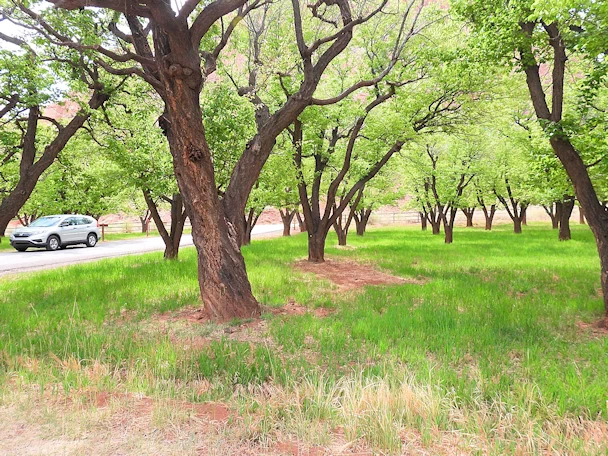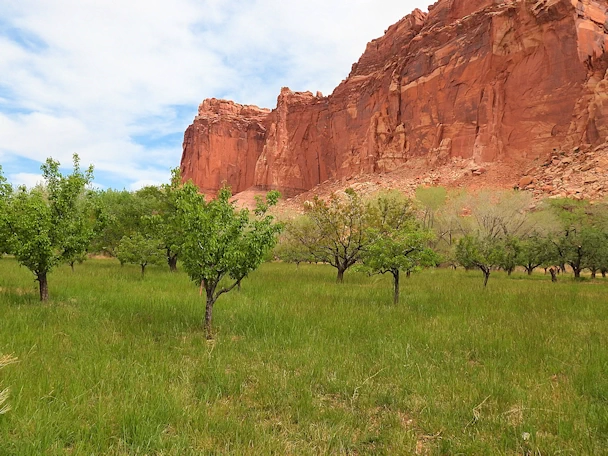 The Fruita Campground is next to the Fremont River, and is surrounded by old orchard trees and contains 71 sites complete with firepits and picnic tables. Most of these trees & orchards were planted in 1880 when Nels Johnson moved into Capitol Reef country and staked his homestead in Fruita. Fruita settlers recognized the abundance and accessibility of the Fremont River water and heat that reflected off canyon walls to the soil. Johnson planted the first orchards of apples, peaches, pears, plums, walnut, and almond trees. Later he married Mary Jane Behunin, the daughter of another early Fruita resident, Elijah Cutler Behunin. Behunin built a small cabin that still stands today, along Utah Highway 24.

---
Disclosure: Some of the links on this page are Affiliate Links, meaning, at no additional cost to you, that we will earn a commission if you click through and make a purchase. So we would appreciate any click throughs, if you are inclined.
Note: All images on this page are the property of Just Traveling Thru, LLC unless otherwise noted.
Note: If you are interested in our European Travel Tips & Warnings, Click here. Or to take a look at our methods for Trip Planning click here.
---
To review any of our content, make suggestions and/or comments, please click the "Info" menu button at the top of this page. You will find our "Contact Us" link on that drop-down menu.