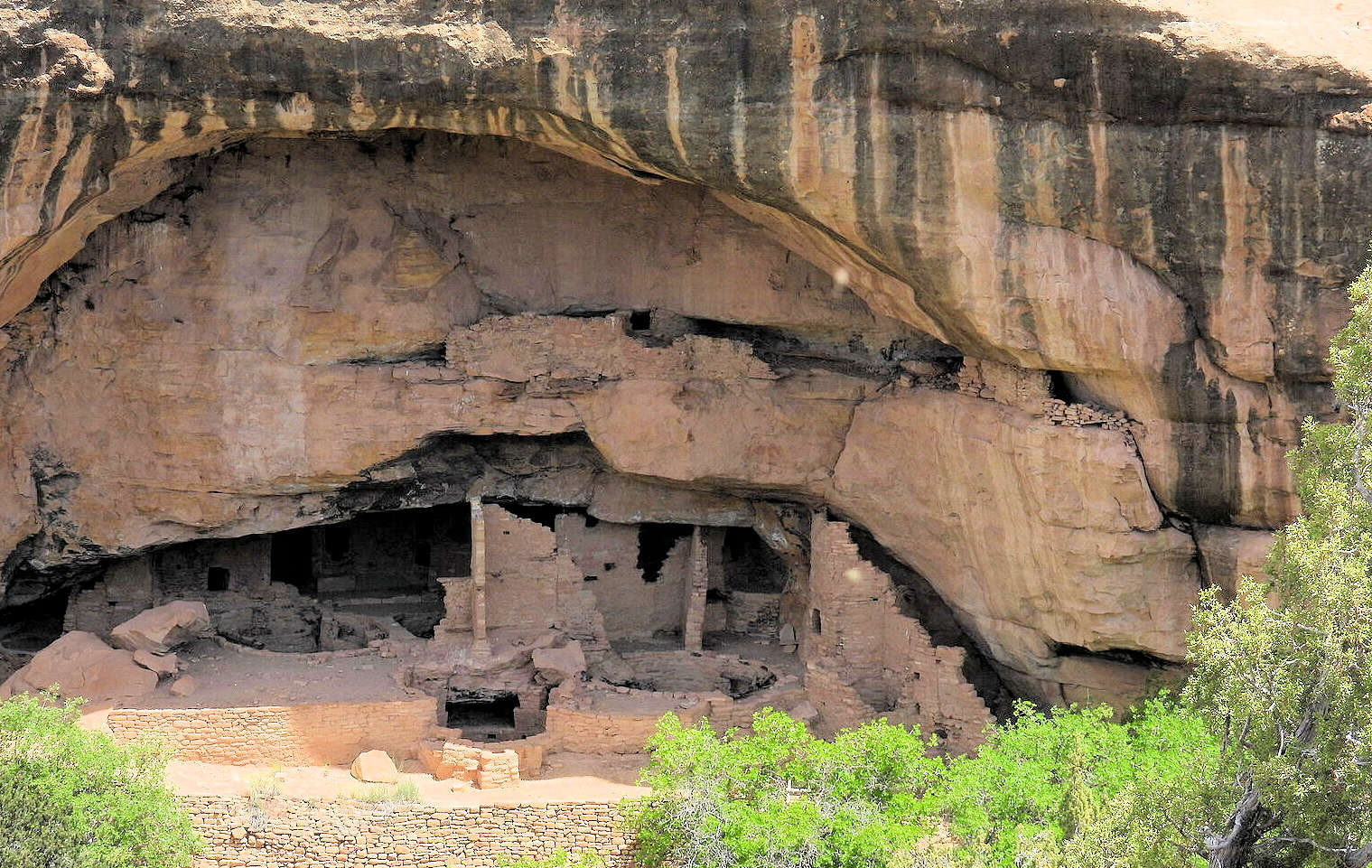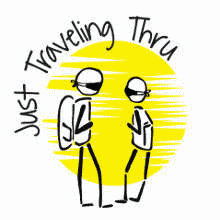 Mesa Verde, CO
Mesa Verde National Park is located in southwest Colorado, about 35 miles west of Durango. It is known for its well-preserved ancestral Puebloan cliff dwellings, notably the huge Cliff Palace. The Chapin Mesa Archeological Museum has exhibits on the ancient Native American culture. Mesa Top Loop Road winds past archaeological sites and overlooks, including Sun Point Overlook with panoramic canyon views. Petroglyph Point Trail has several rock carvings.
This is the largest archaeological preserve in the United States, click here to read the Wikipedia Article about this area.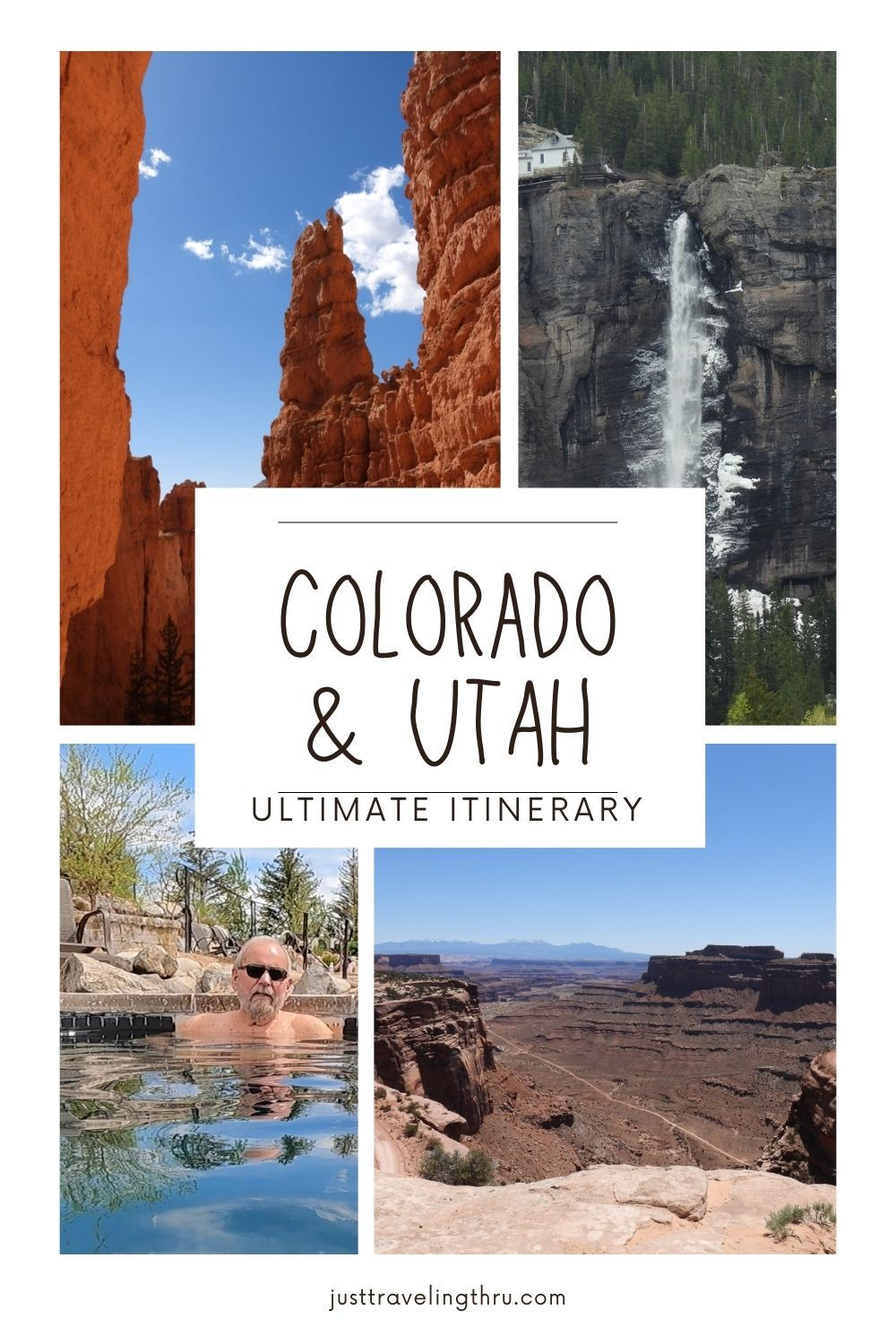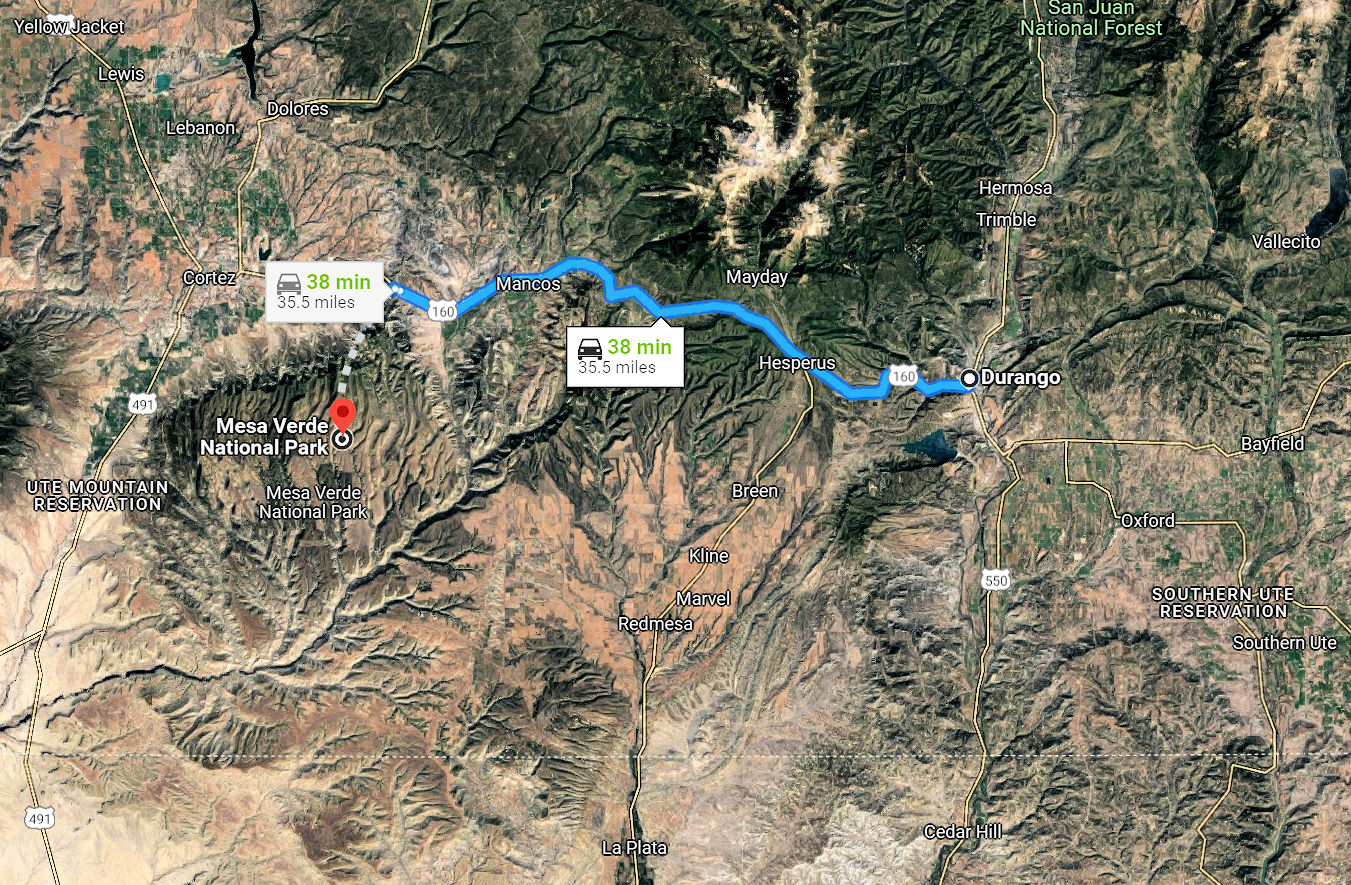 Where is Mesa Verde?
We had relocated from the Lake Powell, AZ area to Durango, CO and our first day trip (from Durango) was to Mesa Verde, a one way trip of 35 miles. The drive from Durango on route 160 is very pretty, continous ascent up to the Hesperus Ski Area and then you will descend into a valley where the small town of Mancos resides. At this point, you will be able to see the huge table-top mountain where Mesa Verde exists.
Mesa Verde Visitor Center
The Mesa Verde National Park entrance sign is 7.8 miles west past Mancos and you will exit right and then turn left to cross over route 160. As soon as you cross the highway, you will note the road forks, go left into the visitor's center or right to proceed up the mountain to the cliff dwelling sites. If you are looking for trail maps or park information, the visitor center will be able to provide you with that kind of information.
Since this was our first time visiting the park, we stopped and acquired maps & information about what was open & not open. You could acquire the same information online at the National Park Service Mesa Verde site.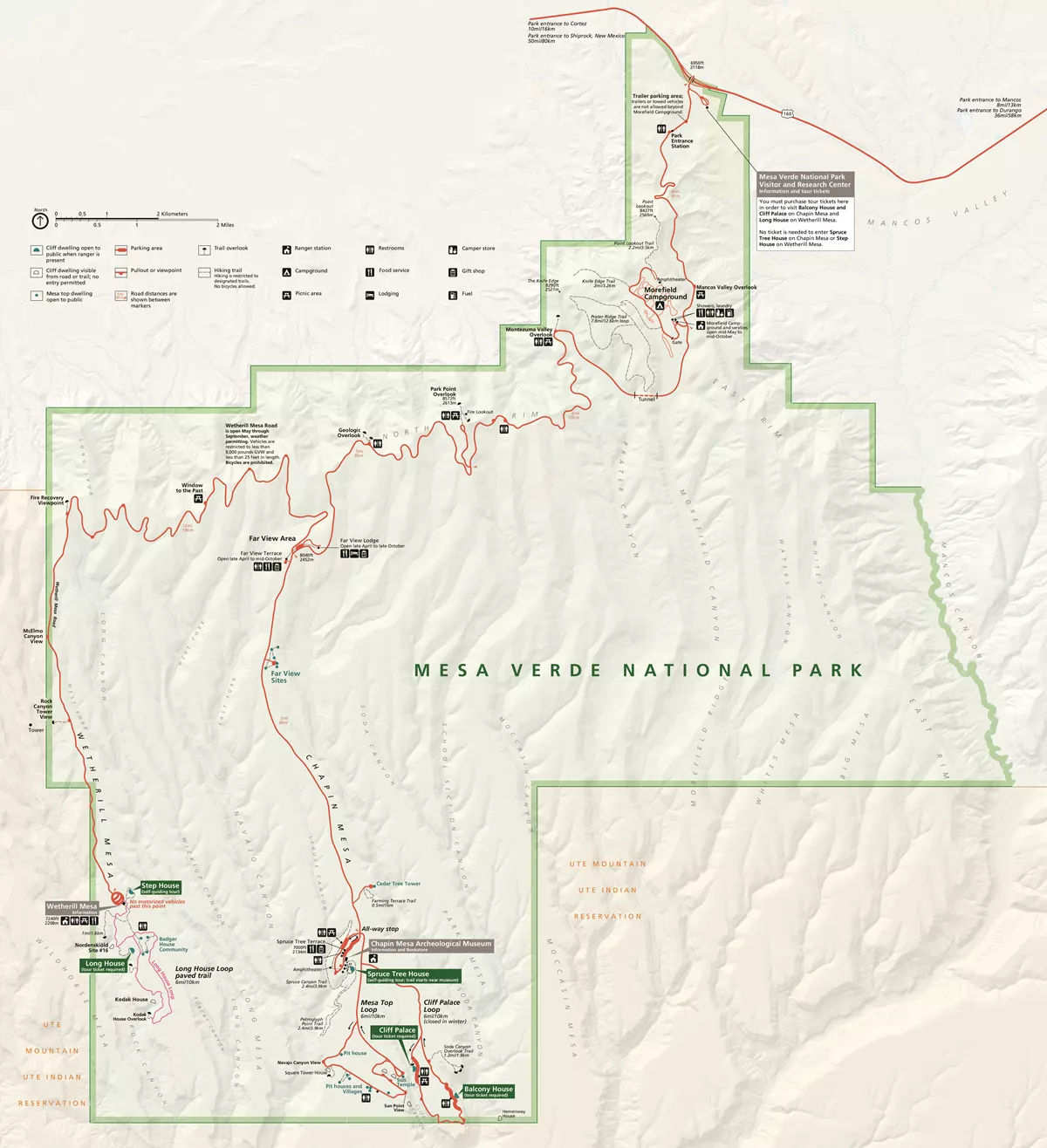 Once we departed the visitor center and proceeded up the mountain, we drove along a series of switchbacks that provided views of the valleys to the east & west. You should consider taking advantage of the turnouts to get some pictures, as the views are very good. Our next goal was the Spruce Tree House area.
Our next hike was on the Spruce Canyon Trail - and once we saw how steep the Spruce Canyon Trail was, we wound up going just past the cliff dwelling ruins and then we turned back so we could explore the rest of the park. The views of the dwellings are better at the top of the trail, so take advantage.
---
Disclosure: Some of the links on this page are Affiliate Links, meaning, at no additional cost to you, that we will earn a commission if you click through and make a purchase. So we would appreciate any click throughs, if you are inclined.
Note: All images on this page are the property of Just Traveling Thru, LLC unless otherwise noted.
Note: If you are interested in our European Travel Tips & Warnings, Click here. Or to take a look at our methods for Trip Planning click here.

To view our entire set of images from Mesa Verde Image Gallery, click here
---
To review any of our content, make suggestions and/or comments, please click the "Info" menu button at the top of this page. You will find our "Contact Us" link on that drop-down menu.