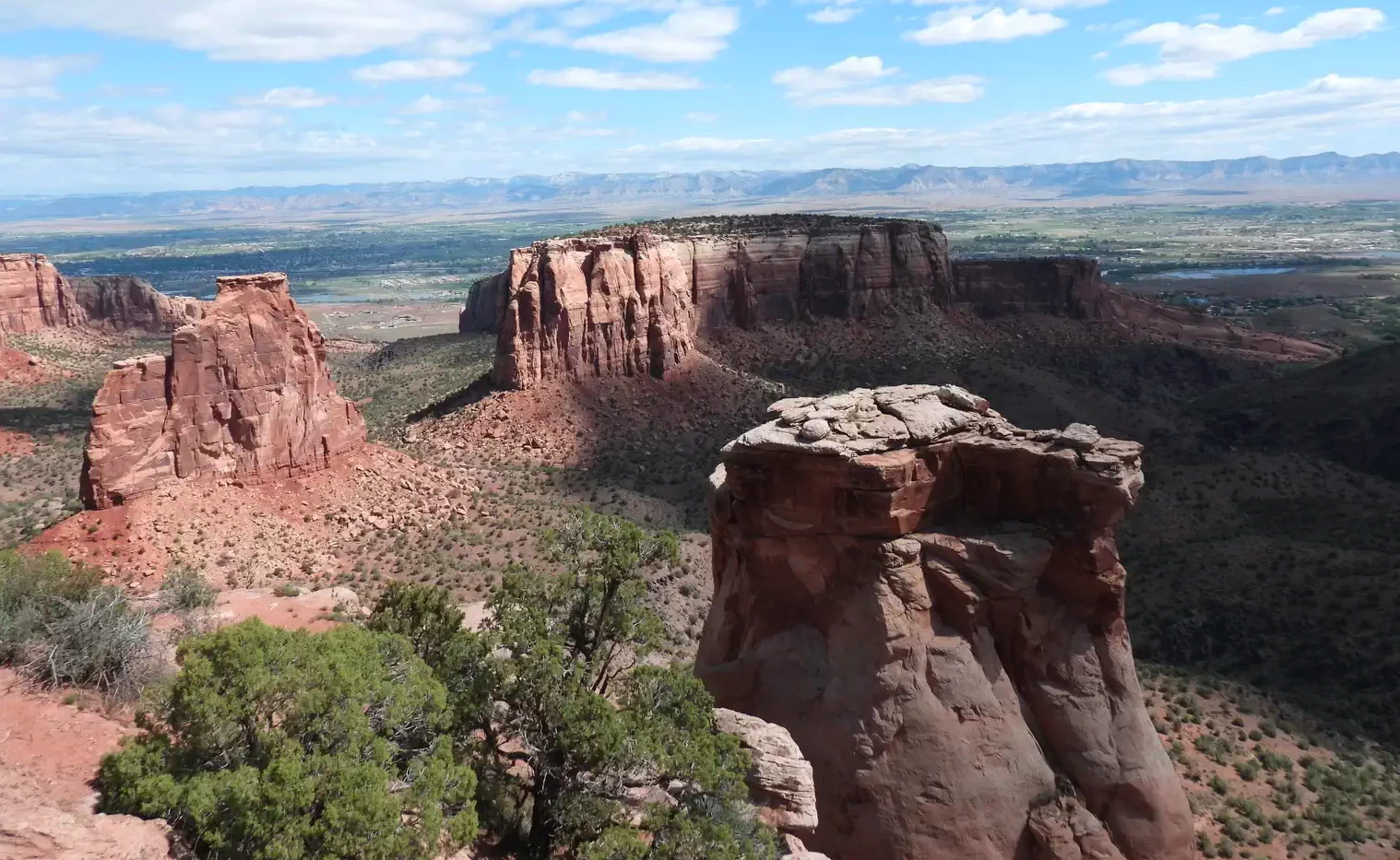 Colorado National Monument, CO
Since we had never visited the Grand Junction area, and that was on our route to Moab, UT, we decided to explore the area. We discovered right away that the Colorado National Monument was something that looked beautiful and it was easy to access. So our first stop on the way to Utah was established. And before I forget to mention it, it was cold that morning - so if you visit here, bring warm clothing!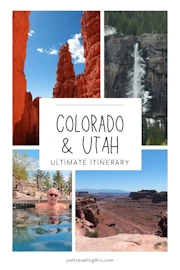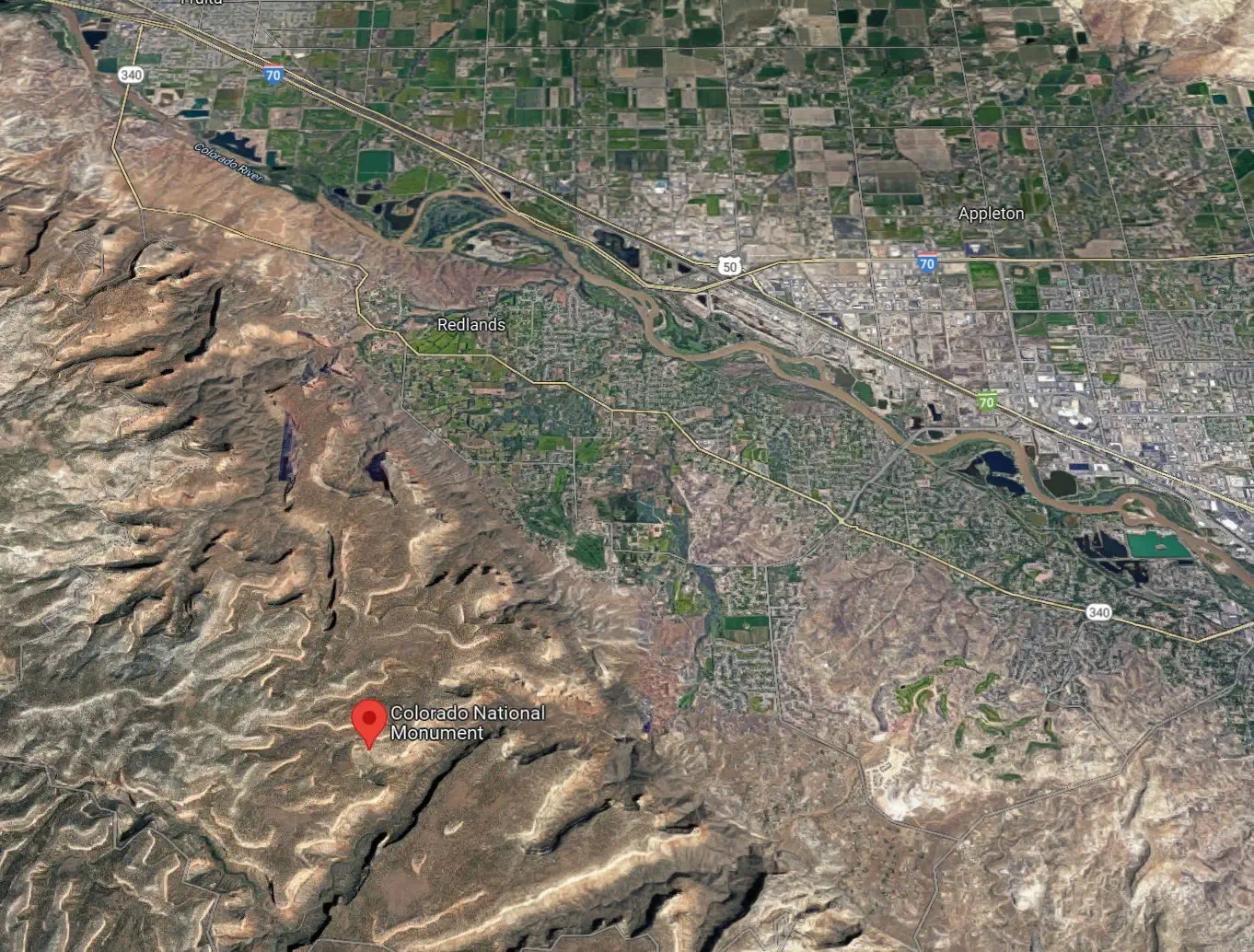 Click above Image to view larger Google Map
Our route from Glenwood Springs, CO was west-bound on I-70 which brought us into the Grand Junction, CO area. We had planned to explore the Monument, so our departure from Glenwood Springs was very early such that we could still arrive in Moab, UT prior to dinner time. We exited I-70 at exit # 24 and drove to Rimrock Drive where the southern entrance to the Monument is located.
We spent time at various pullouts to get pictures and do a bit of walking in order to see the views, it is a photogenic area and worth a visit. It also worked out nicely for us in terms of time, as by the time we were exiting the monument, it was lunch time so we drove into Grand Junction and had a bite to eat.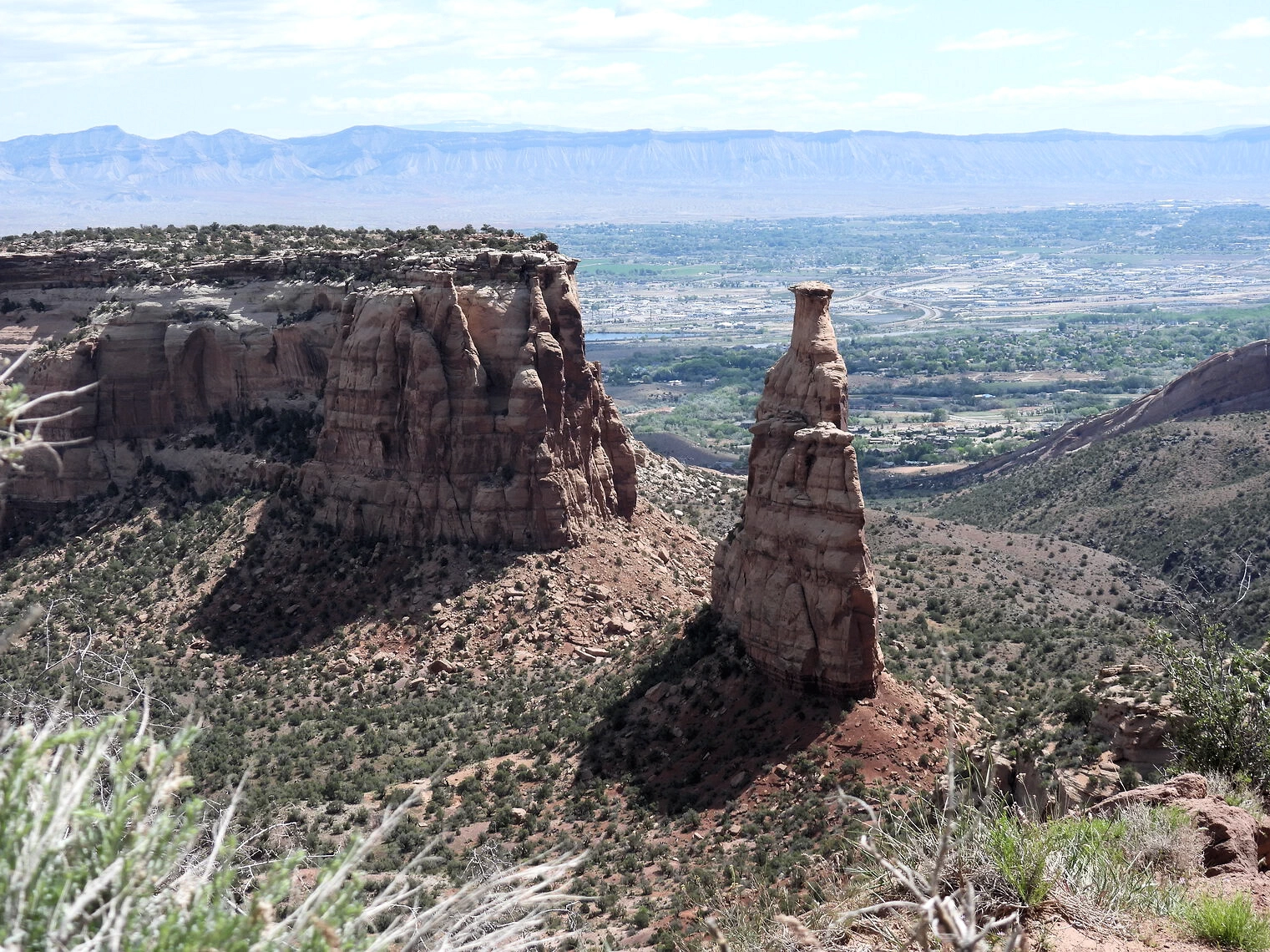 Independence Monument - taken from the View Turnout on Rimrock Drive
You can see Grand Junction in the background, so this view is obviously looking east. This iconic 450-foot-high landmark is situated one mile southeast of the monument's visitor center, and 9 miles (14 km) west of the community of Grand Junction, where it towers above the floor of Monument Canyon and Wedding Canyon. We stopped at the viewpoint turnout because the view was so good.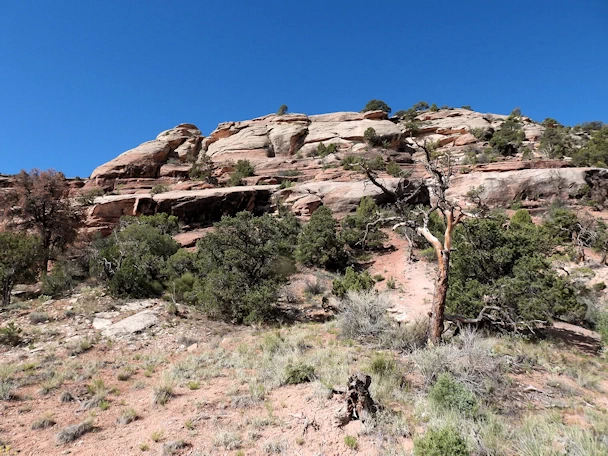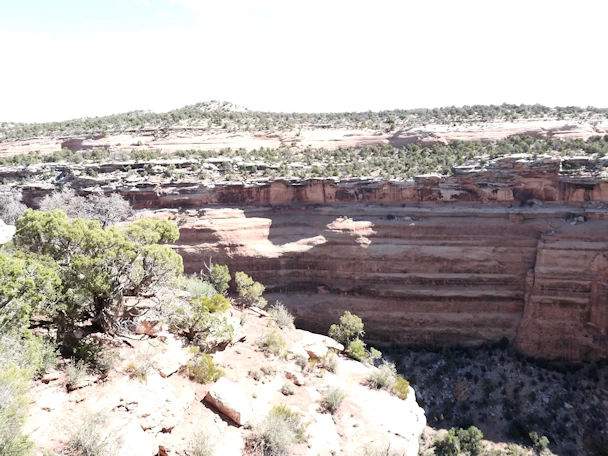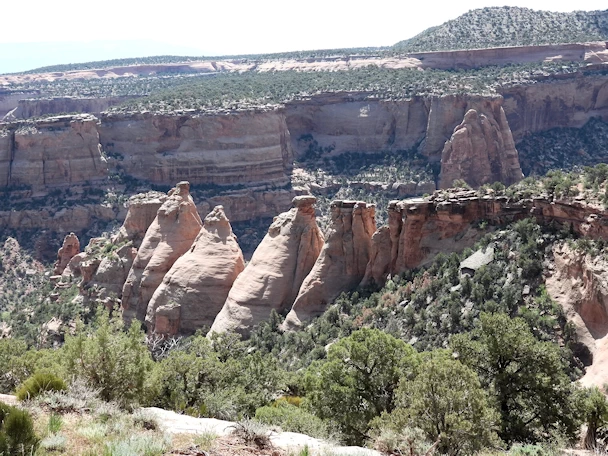 Rim Rock Drive offers an awe-inspiring journey through the heart of Colorado National Monument, revealing the raw beauty of nature's artistry. This 23-mile serpentine road winds along the edge of deep canyons, offering panoramic vistas of rugged red rock formations, ancient monoliths, and the sweeping Colorado Plateau. As the sun's golden hues dance upon the cliffs and mesas, the drive becomes a visual symphony of color and texture. Along the route, numerous overlooks beckon travelers to pause and absorb the breathtaking views, including those of the Monument Canyon and Independence Monument. The drive is a testament to both engineering prowess and the preservation of the natural world, allowing visitors to marvel at the interplay of geological forces that shaped this dramatic landscape over millions of years. Rim Rock Drive is a pilgrimage into the heart of geological history, promising an unforgettable encounter with the grandeur of the American Southwest.
You need to exercise caution as you drive on this road, as it is a popular route for bicycle riders and we saw a number of groups going in both directions. In addition, there are a number of turnouts for viewing lots and hiking trails, so cars are entering and exiting the highway frequently.
---
Disclosure: Some of the links on this page are Affiliate Links, meaning, at no additional cost to you, that we will earn a commission if you click through and make a purchase. So we would appreciate any click throughs, if you are inclined.
Note: All images on this page are the property of Just Traveling Thru, LLC unless otherwise noted.
Note: If you are interested in our European Travel Tips & Warnings, Click here. Or to take a look at our methods for Trip Planning click here.
To review any of our content, make suggestions and/or comments, please click the "Info" menu button at the top of this page. You will find our "Contact Us" link on that drop-down menu.