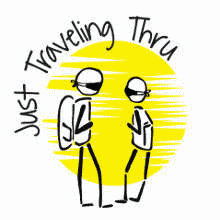 Bryce Canyon National Park
Bryce Canyon National Park is a sprawling reserve (35,835 acres) in southern Utah, and is known for crimson-colored hoodoos, which are spire-shaped rock formations. The park's main road leads past the expansive Bryce Amphitheater, a hoodoo-filled depression lying below the Rim Trail hiking path. It has overlooks at Sunrise Point, Sunset Point, Inspiration Point and Bryce Point.
The Bryce Canyon area was settled by Mormon pioneers in the 1850s and was named after Ebenezer Bryce, who homesteaded in the area in 1874.
The area around Bryce Canyon became a National Monument in 1923 and was designated as a National Park in 1928.
The Park covers an area of 145 square kilometers (56 square miles) or 14,502 hectares (35,835 acres).
Rainbow Point is the highest part of the park at 2,775 meters (9,105 feet) and Yellow Creek is the lowest part of the park at 2,020 meters (6,620 feet).
The major feature of the park is Bryce Canyon, which was not formed from erosion initiated from a central stream, meaning it technically is not a canyon.
The erosional force of frost-wedging and the dissolving power of rainwater have shaped the colorful limestone rock of the Claron Formation into bizarre shapes including slot canyons, windows, fins, and spires called "hoodoos."
Bryce Canyon's rocks are among the youngest of those on the Colorado Plateau, dating back a mere 65 million years ago to the Cretaceous period.
7-day entrance passes to Bryce Canyon National Park cost $35 for vehicles and $20 per person for motorcyclists, bicyclists, and pedestrians. The fee includes unlimited use of the free shuttle bus that runs from late May through early October.
Bryce Canyon National Park is located at a relatively high elevation of 8,000 to 9,000 feet, meaning that it is much cooler than at Utah's other national parks such as Zion, Canyonlands, and Arches.
Entrance fees can be found here - and there are annual passes that are good bargains on that same page (National Park Service website).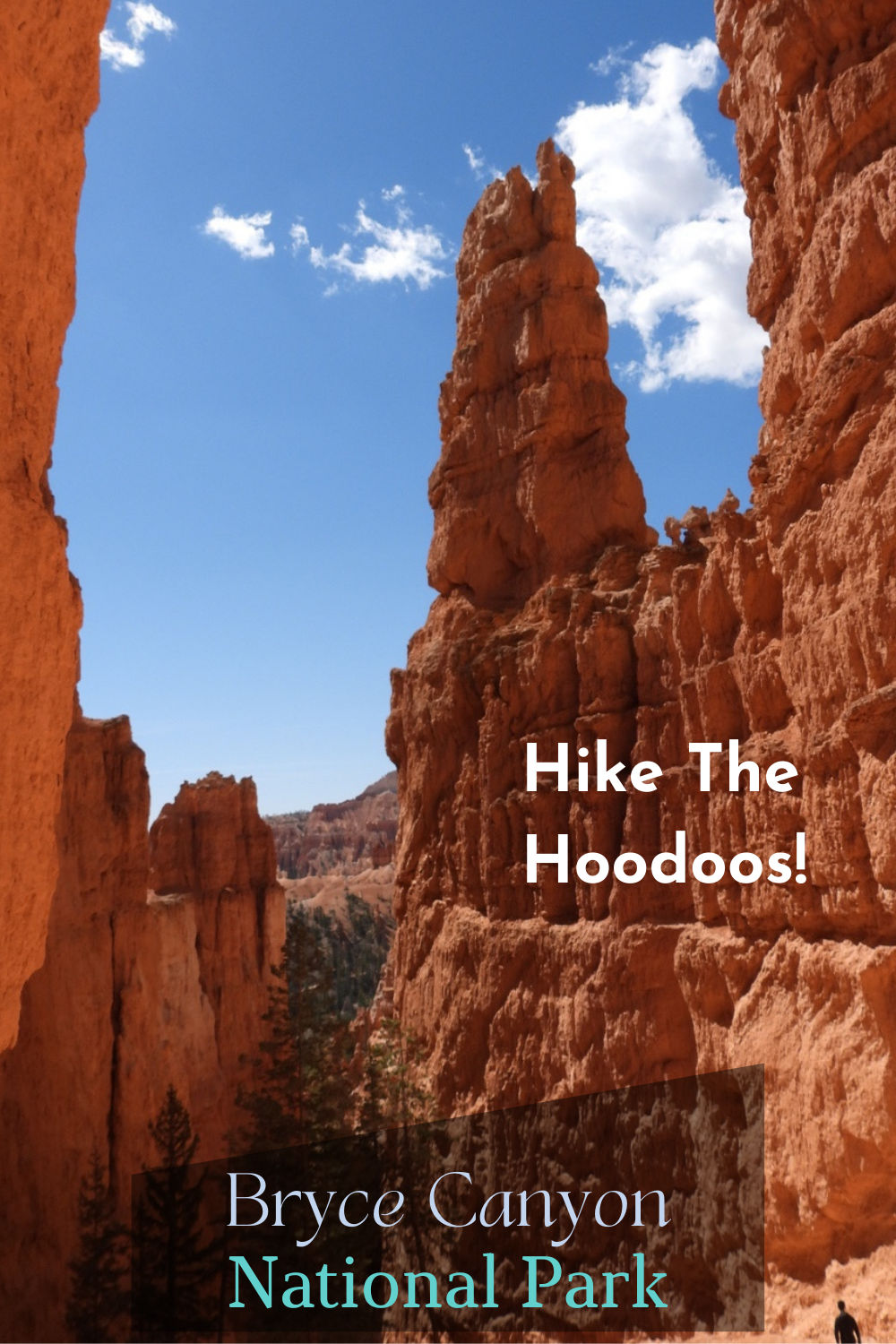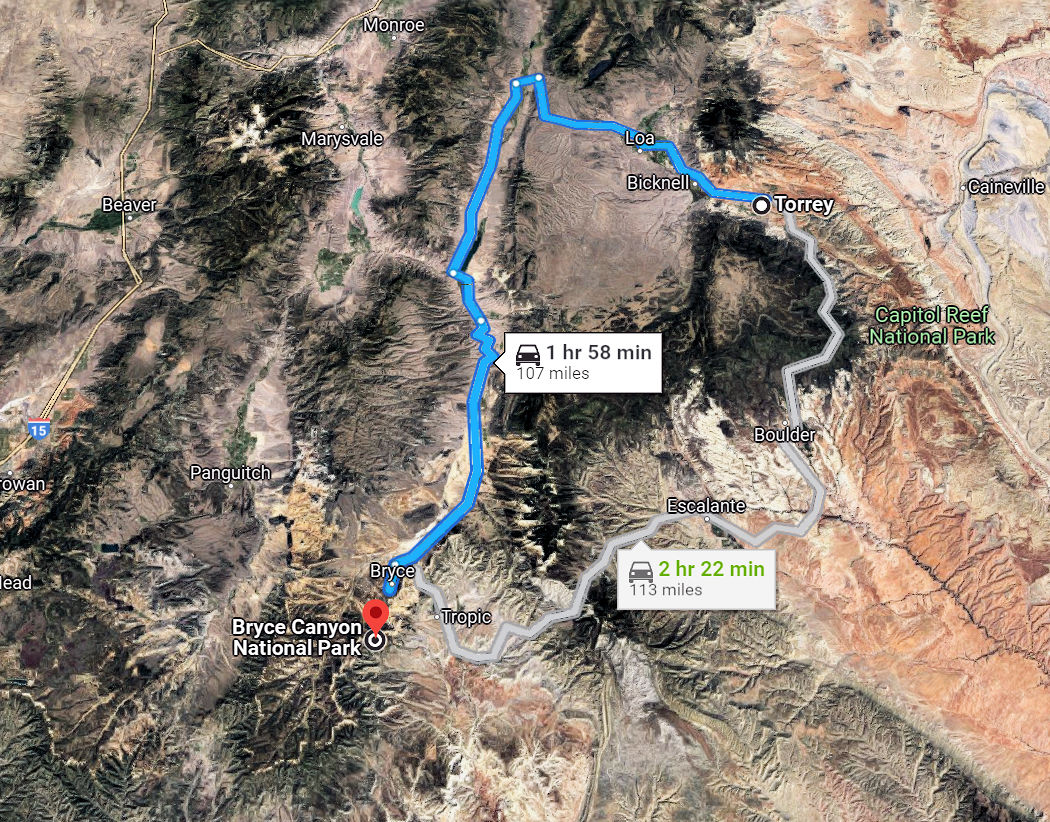 Where is Bryce Canyon National Park?
After departing Torrey, UT, we drove to Bryce Canyon National Park - or perhaps I should say we drove to Tropic, UT as that was where we stayed. We did not want to stay at one of the motels adjacent to the park, or in the park lodge, as they were very expensive. The motel in Tropic, UT ( Bryce Canyon Log Cabins) was comfortable and we had a cabin suite which suited our requirements nicely.
It was a 10 mile drive from our log cabin to the park, we never had much traffic as we started early each day.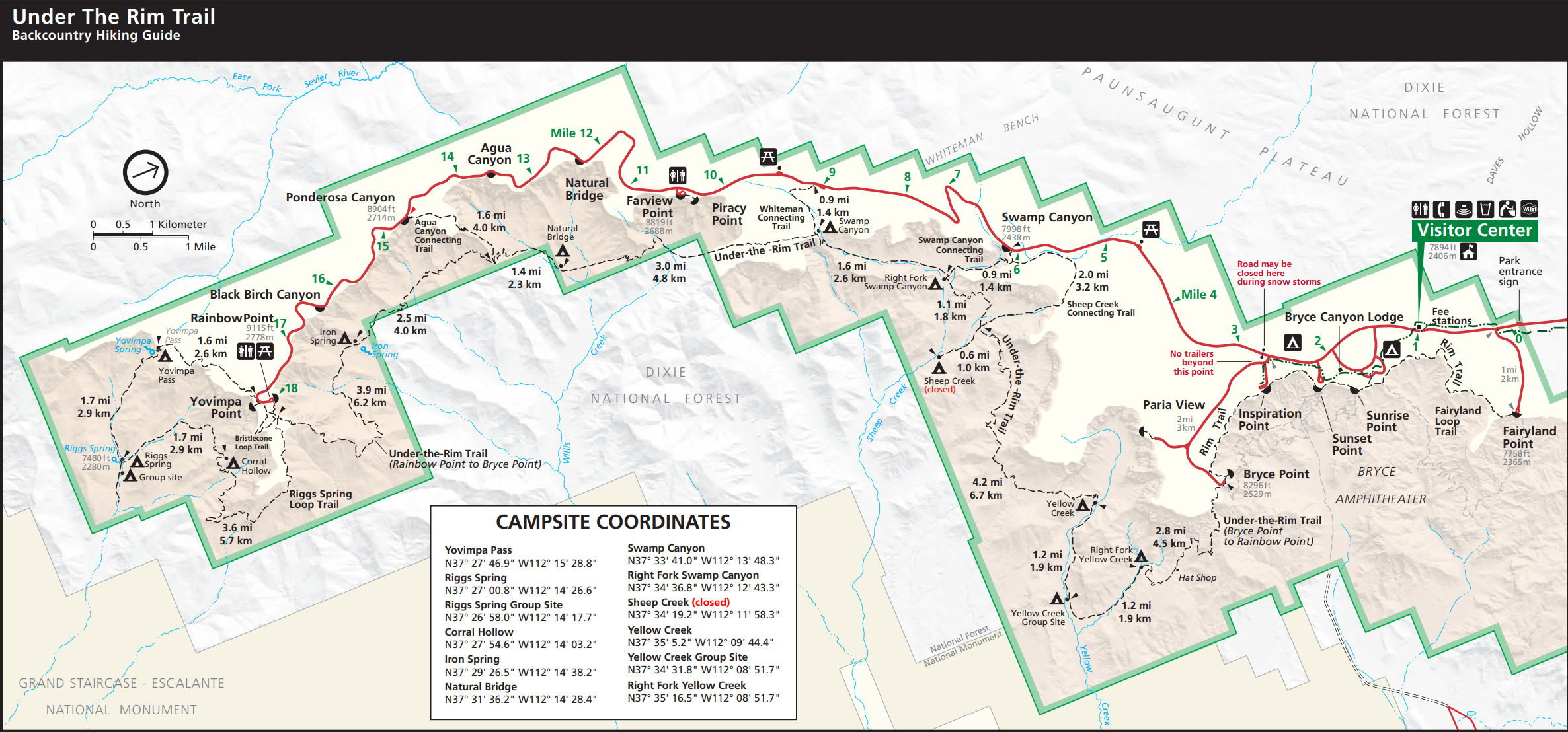 As you can see in this National Park Map, Bryce Canyon is long and narrow - it is approximately 18 miles from the Visitor Center to Rainbow Point. The park shuttle buses do not provide service beyond Bryce Point, so if you want to see Rainbow Point you will have to drive there.
Our first morning's adventure was to drive over to the park and to trek the Queens Garden & Navajo combination trail. It is a 2.9 mile hike, easily the most popular hiking trail in the park. We started it from Sunrise Point, down the trail on an approximately 600 foot descent. The National Park Service describes that the Navajo Trail up to Sunset Point is not as steep as the Queen's Garden trail, but they achieve that through a series of switchbacks that reduce the steepness, but slightly increase the trail length.
After we hiked up to Sunset Point, we caught one of the park shuttles back to Sunrise Point, as by then, my butt was dragging ! The shuttle buses are great for allowing visitors to park at one location and then move about the park on their buses. The buses do not go all the way to the Rainbow Point however.
---
Disclosure: Some of the links on this page are Affiliate Links, meaning, at no additional cost to you, that we will earn a commission if you click through and make a purchase. So we would appreciate any click throughs, if you are inclined.
Note: All images on this page are the property of Just Traveling Thru, LLC unless otherwise noted.
Note: If you are interested in our European Travel Tips & Warnings, Click here. Or to take a look at our methods for Trip Planning click here.

To view our entire set of images from Bryce Canyon National Park, click here
---
To review any of our content, make suggestions and/or comments, please click the "Info" menu button at the top of this page. You will find our "Contact Us" link on that drop-down menu.