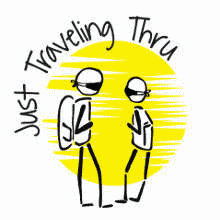 Royal Gorge, CO
As we were proceeding east on route 50 heading for Colorado Springs, we drove by a billboard displaying info about Royal Gorge, and we both read it and said to each other "lets go see it".
The bridge was built nearly 100 years ago, with construction beginning in June of 1929.
The bridge was the world's highest suspension bridge up until 2001. The bridge is 955 feet above the Arkansas River.
The towers of the bridge stands 150 feet high.
The bridge is over ¼ mile long.
The bridge is 18 feet wide.
The bridge was constructed in just seven months.
Over 30 million people have visited Royal Gorge Park.
Franklin D. Roosevelt once visited the Royal Gorge Bridge and Park when running for office in 1936.
Dinosaurs used to roam this region over 100 million years ago.
Royal Gorge is 48 miles from Colorado Springs, CO.
The Bridge spans the Royal Gorge above the Arkansas River, a 1,469 miles (2,364 kilometers) long river that eventually becomes a major tributary to the Mississippi River.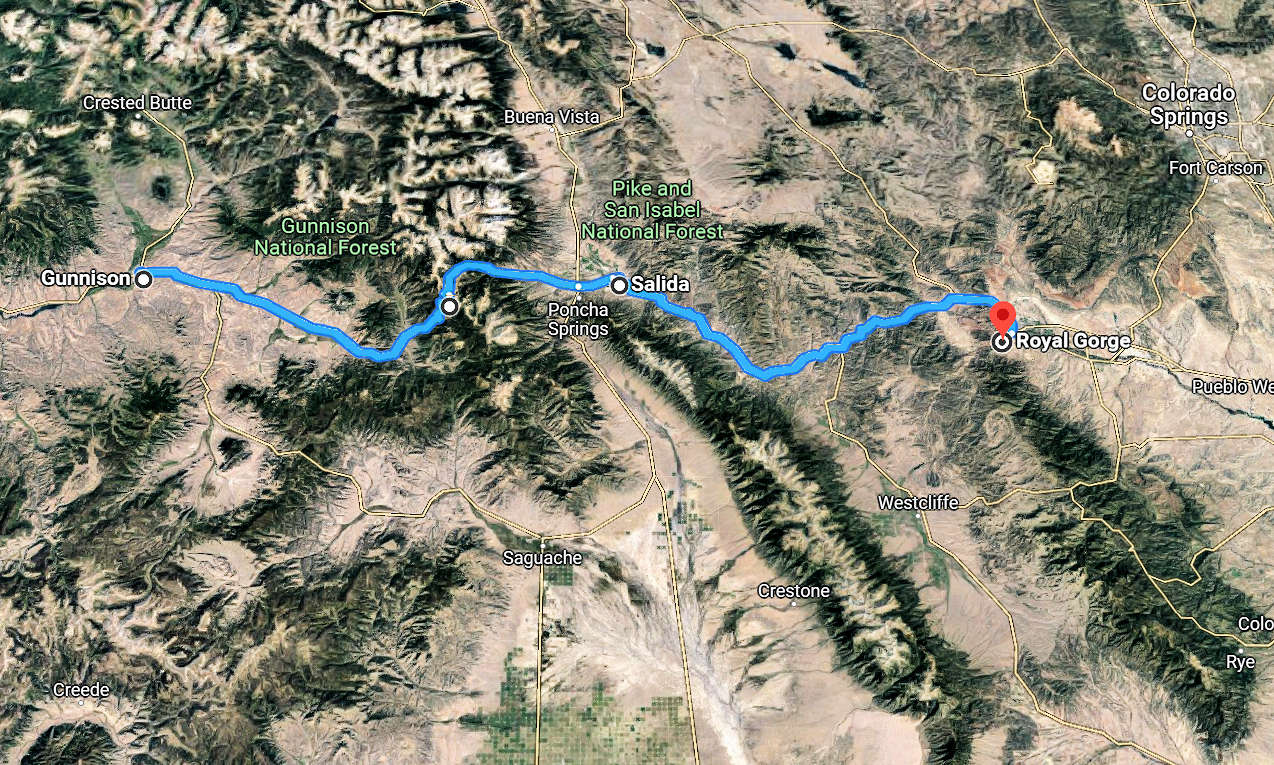 Where is Royal Gorge, CO?
Royal Gorge had not been in our original plans, but as soon as we saw a billboard that described what we would see, we decided that it was worth the time to stop and see it. As you can see in the map, it is located 48 miles southwest of Colorado Springs and 121 miles east of Gunnison, CO.
On our way to Royal Gorge, we traversed route 50 which took us across Monarch Pass. As we proceeded east from Gunnison, we saw a highway advisory electronic billboard which said "Warning - Wintry Conditions at Monarch Pass". Since we had never been there, and were unaware of the road, we at first thought that the warning might be a mistake - until we got near the top of Monarch Pass. There was a full-tilt winter storm going on there, with a considerable amount of snowfall, icy road conditions and the wind was blowing strongly. It slowed us down tremendously, as route 50 is a series of switchbacks as it crosses Monarch Pass.
---
Disclosure: Some of the links on this page are Affiliate Links, meaning, at no additional cost to you, that we will earn a commission if you click through and make a purchase. So we would appreciate any click throughs, if you are inclined.
Note: All images on this page are the property of Just Traveling Thru, LLC unless otherwise noted.
Note: If you are interested in our European Travel Tips & Warnings, Click here. Or to take a look at our methods for Trip Planning click here.

To view our entire set of images from Royal Gorge, CO Image Gallery, click here
---
To review any of our content, make suggestions and/or comments, please click the "Info" menu button at the top of this page. You will find our "Contact Us" link on that drop-down menu.