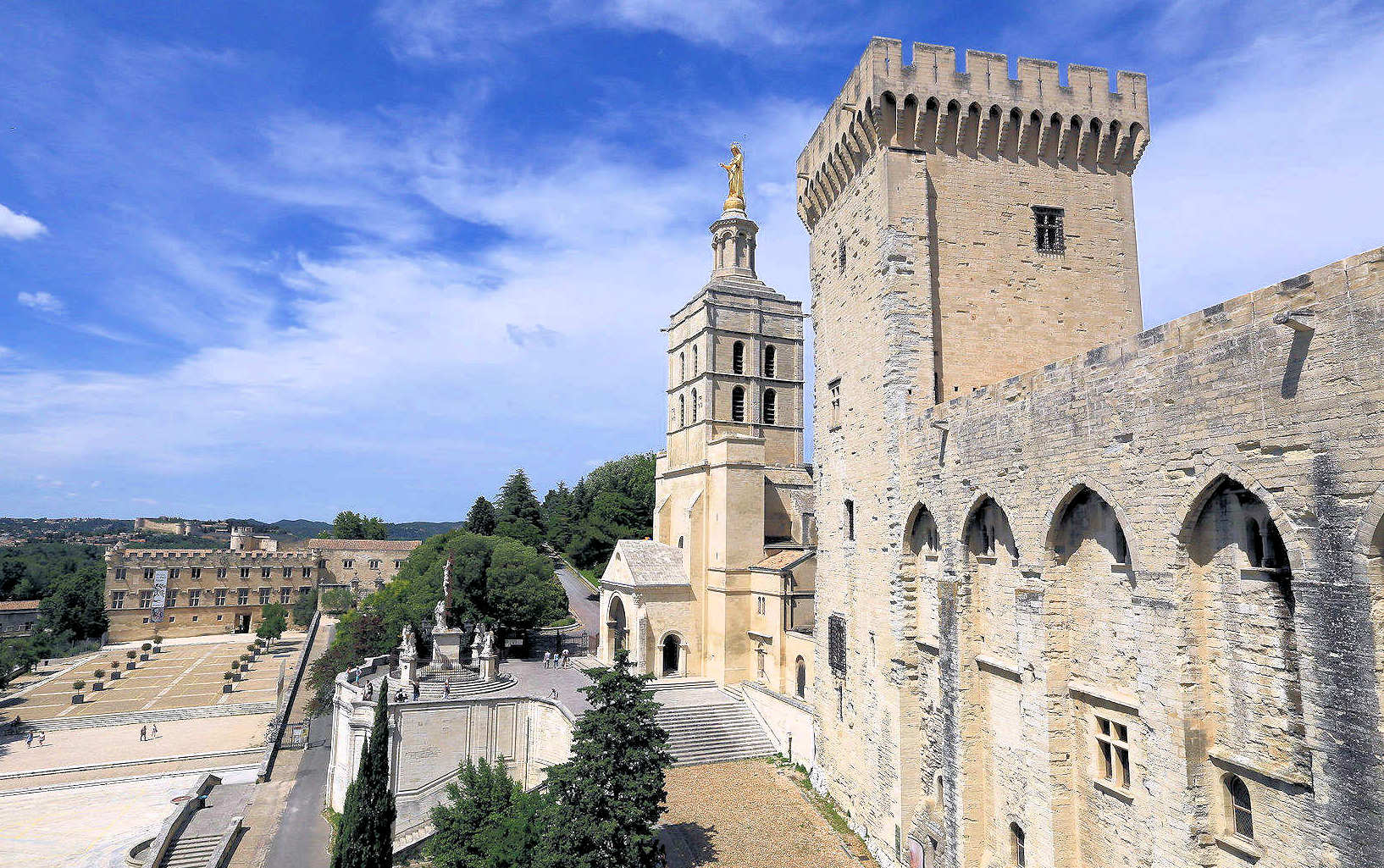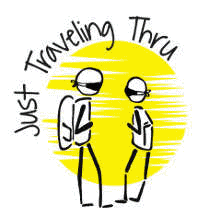 Avignon France
We were onboard a Viking River Cruise on the River Rhone (click here to view our Trip Overview Page), and Avignon was one of the initial stops of the cruise.
Avignon, nicknamed 'City of Popes' because it was home to seven popes from 1309 to 1377, as well as being located in an area where the Roman Empire constructed numerous buildings, arenas, and other facilities in, is an interesting place to start this trip.
But I think that it would make far more sense for me to create this trip blog in the manner in which Viking River Cruises does it - to generate a "day by day" narration of where we were, what took place, and what our thoughts were, so lets switch to that format.
As I previously described, this was our "arrival day" and as we were in the first wave of arriving passengers, we had to wait a bit for our cabins to be cleaned and prepared. Viking has what they call an "embarkation buffet" from 11AM to 3PM, so that everyone who arrives can entertain themselves with food or drink until their cabins are ready to be occupied.
Our game plan is always the same, we unpack, get a 1.5 or so hour nap, wake & shower, and then go out and hike in order to get as tired as possible (although, we generally take 1/2 of a sleep aid to insure that we get a full night's sleep) so that the first nights in Europe are not a "sleepless" event! This approach works quite well for us, as we have always had good results in jet-lag removal.
Keep in mind that this day's exploration, was really more about us getting tired and being able to walk about this ancient city, and not about "visiting" any specific Avignon sites.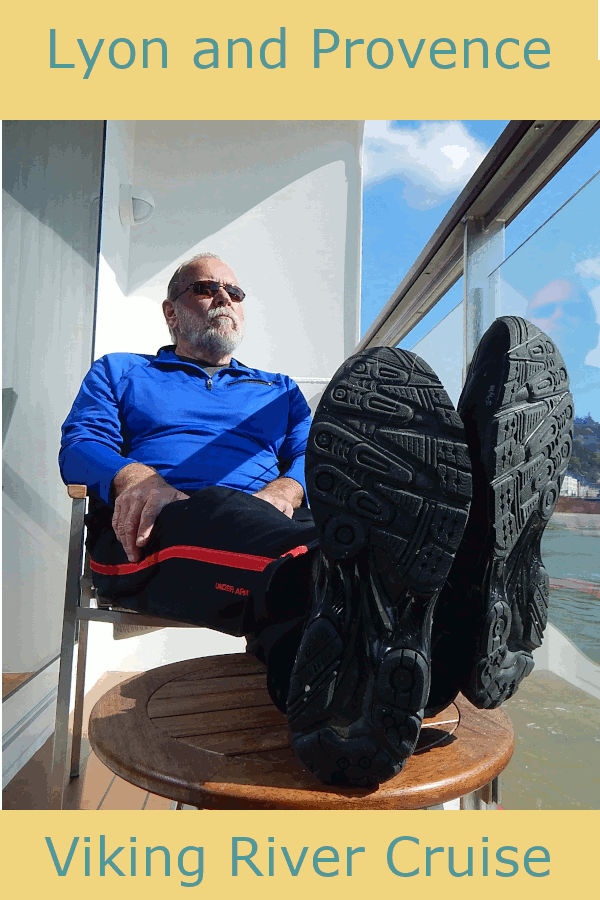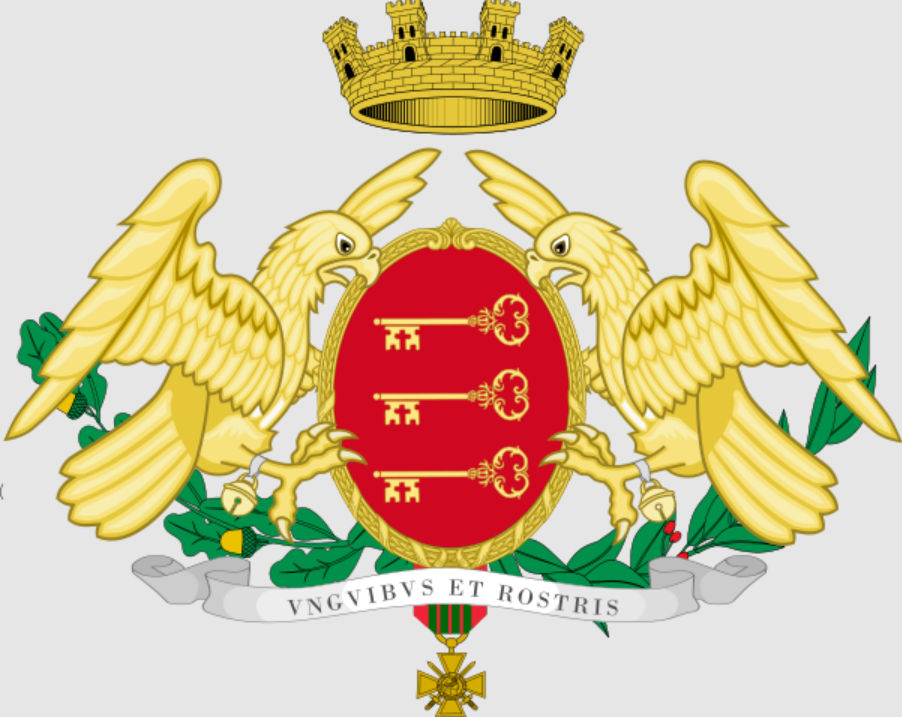 City of Avignon
The Palais des Papes is an historical palace located in Avignon, Southern France. It is one of the largest and most important medieval Gothic buildings in Europe. Once a fortress and palace, the papal residence was the seat of Western Christianity during the 14th century. Six papal conclaves were held in the Palais, leading to the elections of Benedict XII in 1334, Clement VI in 1342, Innocent VI in 1352, Urban V in 1362, Gregory XI in 1370 and the Anti-pope Benedict XIII in 1394.
The disagreements within the Catholic Church that led to the "Western Schism" are diverse. Pope Gregory XI actually returned the Papacy to Rome in 1377, but when he died in 1378, Church politics led to a serious dispute and the era of the "anti-popes" began. If you are interested in reading more about this time frame, please go to this Wikipedia Page to read about the history of the Western Schism.

NOTE: The above image is the property of Jean-Marc Rosier via Wikipedia using the Creative Commons Attribution-Share Alike 3.0 Unported license.
The Palais is actually two joined buildings: the old palais of Benedict XII, which sits on the impregnable rock of Doms, and the new palais of Clement VI, the most extravagant of the Avignon popes. Together they form the largest Gothic building of the Middle Ages, it is also one of the best examples of the International Gothic architectural style. The construction design was the work of two of France's best architects, Pierre Peysson and Jean de Louvres and the lavish ornamentation was the work of two of the best students of the School of Siena (Italy), Simone Martini and Matteo Giovanetti.
With 15,000 square metres (160,000 sq ft) of floor space, the Palais is the largest Gothic palace in all of Europe and, due to its many architectural merits, one of the most important in the world. These merits were highlighted by Viollet-le-Duc, author of "Dictionnaire raisonné de l'architecture française du XIe au XVIe siècle" (Dictionary of French architecture from the 11th to the 16th century), who referred extensively to the Palais, including the thickness and height of its towers, the strength of its crenelated walls, the use of arcs for support on its façades and its ability to withstand heavy and drawn-out sieges.
Not sure if you can see the difference, but that is hand-blown glass in an original leaded-in window. It was interesting to see the view and ponder how many Popes had looked out at the city in the same way.
Papal Palace Interior Courtyard
Pope Urban V completed the main courtyard (known as the Court d'Honneur) with further buildings enclosing it.
---
Disclosure: Some of the links on this page are Affiliate Links, meaning, at no additional cost to you, that we will earn a commission if you click through and make a purchase. So we would appreciate any click throughs, if you are inclined.
Note: All images on this page are the property of Just Traveling Thru, LLC unless otherwise noted.
Note: If you are interested in our European Travel Tips & Warnings, Click here. Or to take a look at our methods for Trip Planning click here.

To view our entire set of images from our Rhone River Viking Cruise, click here
---
To review any of our content, make suggestions and/or comments, please click the "Info" menu button at the top of this page. You will find our "Contact Us" link on that drop-down menu.