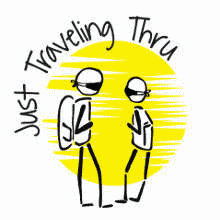 Viking River Cruise: Vienne, France Map
Vienne is a commune in southeastern France, located 35 kilometres (22 mi) south of Lyon, on the river Rhône. It is only the fourth largest city in the Isère department, of which it is a subprefecture, but was a major center of the Roman Empire.
The stop here was day # 5 on our River Rhône cruise, and it was very chilly made even chillier due to the early arrival of the ship at it's dock. It is also Easter Sunday, so we weren't certain what would be open in the village
Vienne is a regional commercial and industrial center specializing in the food industry. Tourism is also a major part of the town's economy. Indeed, there are many important historical monuments that draw the crowds, but the annual Jazz à Vienne festival in July also makes it a popular tourist destination.
For a more in depth article about Vienne, click here to view it's Wiki Page.
City of Vienne
Vienne sits astride the River Rhône with most of the city on the eastern side of the river. These images were taken as we crossed a pedestrian bridge (La Passerelle) from the western side of the river where the ship was docked, to the eastern side on a quest to see what we can discover in the village. We had the good fortune of finding that the bridge brought us directly to the Saint Maurice Cathedral of Vienne.
Temple of Augustus and Livia
As we continued our Vienne exploration, we discovered this amazing building. It was built near the end of the first century and was originally dedicated to Emperor Augustus, then rededicated to his wife Livia in AD 41 by her grandson Claudius, the Roman emperor. The columns are scarred by remains of wall fastenings when the temple was used in prior centuries as a storehouse and museum. Yet, the main reason for the great state of preservation of the structure is that it was incorporated into a church perhaps as early as the fifth century and restored in the nineteenth century.
Chapelle Notre Dame de la Salette
Also known as "la Chapelle du Mont Pipet", it is located on top of Mont Pipet above the town of Vienne, France - la Chapelle du Mont Pipet, 1873, by local architect Abel Jouffray. Built over Roman ruins. Dedicated to Notre-Dame-de-la-Salette and also known as the Chapel of the Virgin Mary (a statue of Mary overlooks the town from a brick pedestal).
As we hiked up Rue Pipet to arrive at the Roman Amphitheater, we walked by this Chapel and Statue of the Virgin Mary. You have to make a sharp right turn to enter the road to the amphitheater, so you will walk right by this chapel. This area is also known as the Belvédère de Pipet, which was originally a fortress, long since destroyed.
La Pyramide de Vienne
Located on Boulevard Fernand-Point, this is a monument which was once the center piece of Vienne's Roman Circus and was modelled after one of the monuments in Rome's Circus Maximus, and dates back to the 2nd century AD.
NOTE: This image is the property of Daniel Culsan via Wiki.
---
Disclosure: Some of the links on this page are Affiliate Links, meaning, at no additional cost to you, that we will earn a commission if you click through and make a purchase. So we would appreciate any click throughs, if you are inclined.
Note: All images on this page are the property of Just Traveling Thru, LLC unless otherwise noted.
Note: If you are interested in our European Tips & Warnings, Click here. Or to take a look at our methods for Trip Planning click here.

To view our entire set of images from our Rhone River Viking Cruise, click here
---
To review any of our content, make suggestions and/or comments, please click the "Info" menu button at the top of this page. You will find our "Contact Us" link on that drop-down menu.