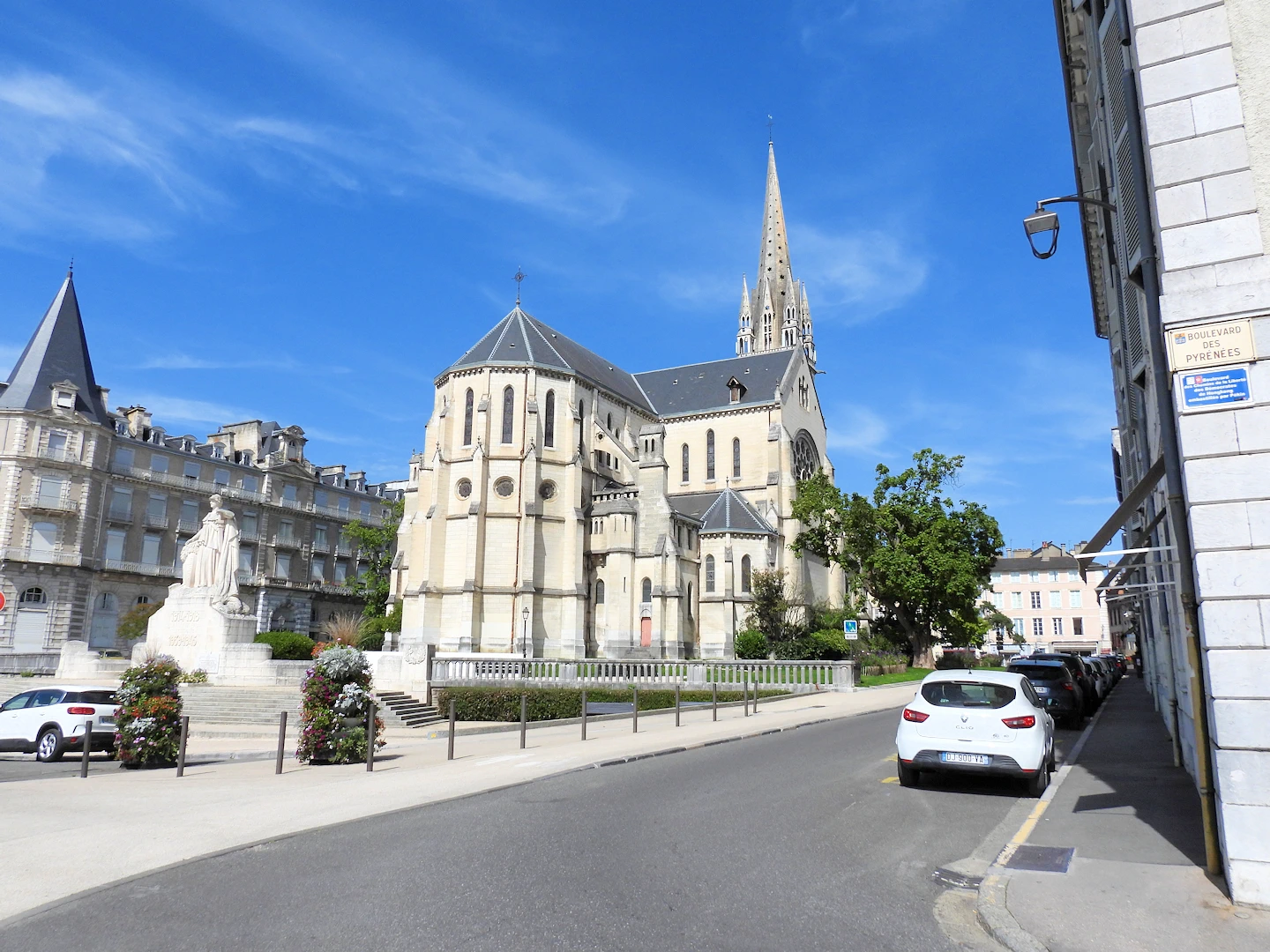 Exploring Basque Country
Southwest France and Pyrenees Mountains Locations
This page contains all other locations that we visited after we completed our Loire & Dordogne Valley and Northern Spain explorations. We selected a diverse set of destinations to satisfy our curiousity and to enjoy locations that we had not previously seen. Several of these locations we had considered visiting on previous trips to France, but for whatever reason, we did not get it done until this trip.
The Basque Country is a cultural and historical region located in northern Spain and southwestern France. It is known for its unique language, culture, and cuisine. The Basque Country is home to around 3 million people, and the majority of them speak the Basque language (also called Euskara or Euskera), which is unrelated to any other known language. We noticed (while driving) that all highway signs were always in 3 languages - for example in France, the signs would be in French, Basque and English. In Spain, the signs would be in Spanish, Basque and English.
The Basque Country is a beautiful region with a lot to offer visitors. The region is home to stunning mountains, picturesque villages, and charming coastal towns. The Basque Country is also known for its delicious food and wine. Some of the region's specialties include pintxos (small tapas), bacalao al pil-pil (cod in a garlic and chili sauce), and txakoli (a local sparkling wine).
The drive south from Saint-Jean-Pied-de-Port on the D-933 and N-135 highways we found to be not only beautiful, but challenging. The number of switchbacks that we encountered were frequent and almost always nearly a complete u-turn !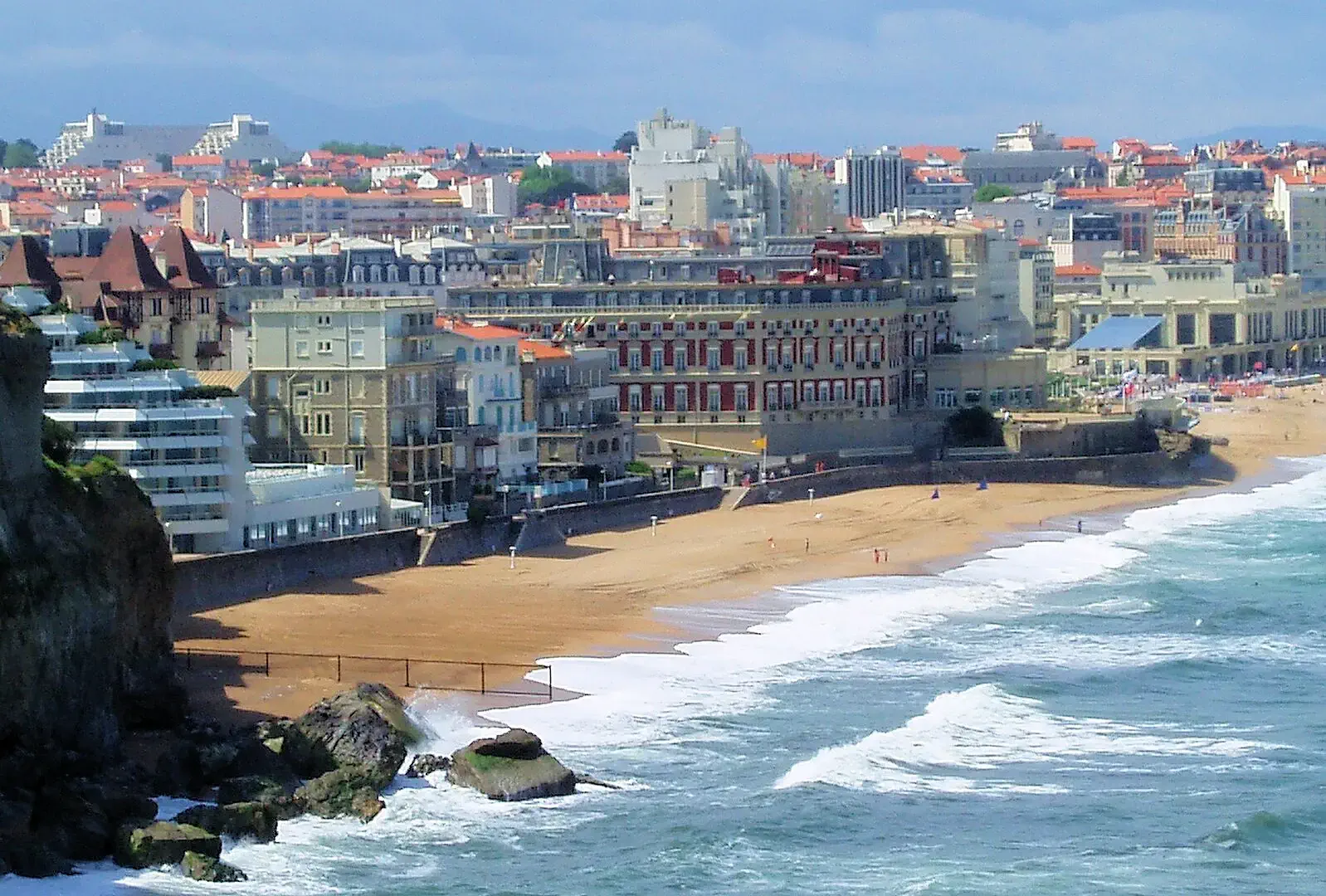 Above Image property of M-le-mot-dit via Wikimedia Commons using the CC BY-SA 3.0 license.
Biarritz was our target destination after we completed our Dordogne River Valley exploration, and as we only stayed there one night, we did not take any imagery or video. Our goal was to relax, enjoy the beach view and get ready for the Spain adventure the next day. It is probable that we were missing our Florida beaches, and we thought we might be able to find some good seafood while there. We stayed at the Le Biarritz Hotel, just across the Rue de Madrid from Marbella Beach.
Biarritz has earned its reputation as the surfing capital of Europe. With its consistent waves and beautiful beaches like Côte des Basques and Grande Plage, it's no wonder surfers flock here. Whether you're a seasoned pro or a curious beginner, there are plenty of surf schools and board rentals available to get you riding the waves. After we checked into our room at the Le Biarritz Hotel, we walked over to the cliff above Marbella Beach and watched the local surfers having fun.
Things to do in Biarritz
Biarritz has something to offer everyone, from beach lovers and surfers to culture vultures and foodies. Here are a few of the top things to do in Biarritz:
Visit the beach: Biarritz is home to several beautiful beaches, including the Grande Plage, the Plage du Miramar, and the Plage de la Côte des Basques. The Grande Plage is the most popular beach in Biarritz, and it is a great place for swimming, sunbathing, and people-watching. The Plage du Miramar is a smaller and more secluded beach, perfect for those who want to escape the crowds. The Plage de la Côte des Basques is a popular spot for surfers, and it is also a great place to watch the sunset.
Go surfing: Biarritz is one of the best surfing destinations in Europe. The waves at Biarritz are perfect for surfers of all levels, from beginners to experts. There are a number of surf schools in Biarritz that offer lessons and rentals.
Visit the Rocher de la Vierge: The Rocher de la Vierge is a large rock formation located just off the coast of Biarritz. It is one of the most iconic landmarks in the town. Visitors can take a walk or a boat trip to the Rocher de la Vierge to enjoy the stunning views of Biarritz and the surrounding coastline.
Explore the Old Town: The Old Town of Biarritz is a charming maze of narrow streets and alleyways. It is home to a number of shops, restaurants, and cafes. Visitors can also visit the St. Martin's Church, the oldest church in Biarritz.
Visit the Musée de la Mer: The Musée de la Mer is a museum dedicated to the marine life of the Bay of Biscay. Visitors can learn about the different species of fish, shellfish, and other marine creatures that live in the bay. The museum also has a number of interactive exhibits, making it a great place for kids to visit.
Exploring Lourdes allows for a unique blend of faith, history, and natural wonder. The town's charming streets are lined with shops, cafes, and hotels, making it an accessible destination for all travelers. Whether you seek spiritual enlightenment or simply wish to admire the scenic splendor, Lourdes offers an unforgettable experience in the heart of southwestern France.
NOTE: This is a very, very popular place to visit, and we saw huge crowds each day. If you are not staying in a hotel that provides parking, it will be difficult to locate a parking place.
---
Disclosure: Some of the links on this page are Affiliate Links, meaning, at no additional cost to you, that we will earn a commission if you click through and make a purchase. So we would appreciate any click throughs, if you are inclined.
Note: All images on this page are the property of Just Traveling Thru, LLC unless otherwise noted.
Note: If you are interested in our European Travel Tips & Warnings, Click here. Or to take a look at our methods for Trip Planning click here.
To review any of our content, make suggestions and/or comments, please click the "Info" menu button at the top of this page. You will find our "Contact Us" link on that drop-down menu.